ACHIEVEMENT 1 TASK: MY INTRODUCTION POST ON STEEMIT BY @barna.uzoigwe
Hello to the awesome STEEMIT COMMUNITY.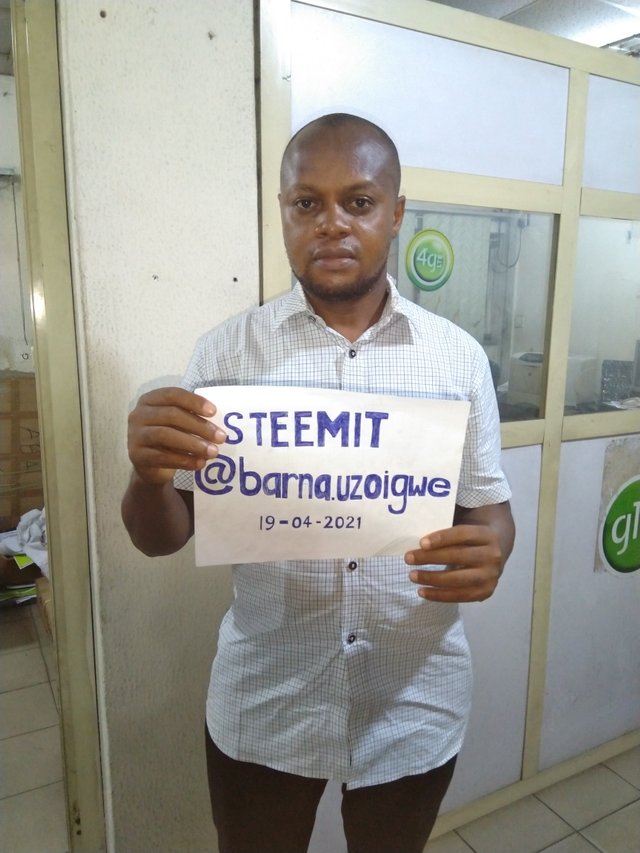 I am elated to find myself on this platform of great potentials and opportunities, introduced to me by my Colleague and Friend, @xkool24.
My name is Barnabas Chibuzo Uzoigwe, with the username, @barna.uzoigwe. I am a Nigerian, and an Indigene of Imo State. My education hinged so much on the study of the natural environment and the ecosystem but today I am a seasoned sales personnel career wise. In my family, I am the first Son of my parents in the midst of four huge and successful brothers but wasn't lucky with having a sister. I am a Christian, who strongly believes in the existence of God despite my study experience as well as various scientific opinions which were against my view during my i personally studies but they never swayed me off my belief.
As a person, Sports, Politics, Environment and International Culture are my core interests.
I am optimistic that joining this wonderful Community will widen the scope of my knowledge as well as give me the platform to interact and contribute meaningful opinions and ideas to the system.
With this little brief of myself, I introduce my humble and grand entrance into the STEEMIT WORLD.
Thank you.