My Introduction Post To Steemit Mentorship By @cryptokannon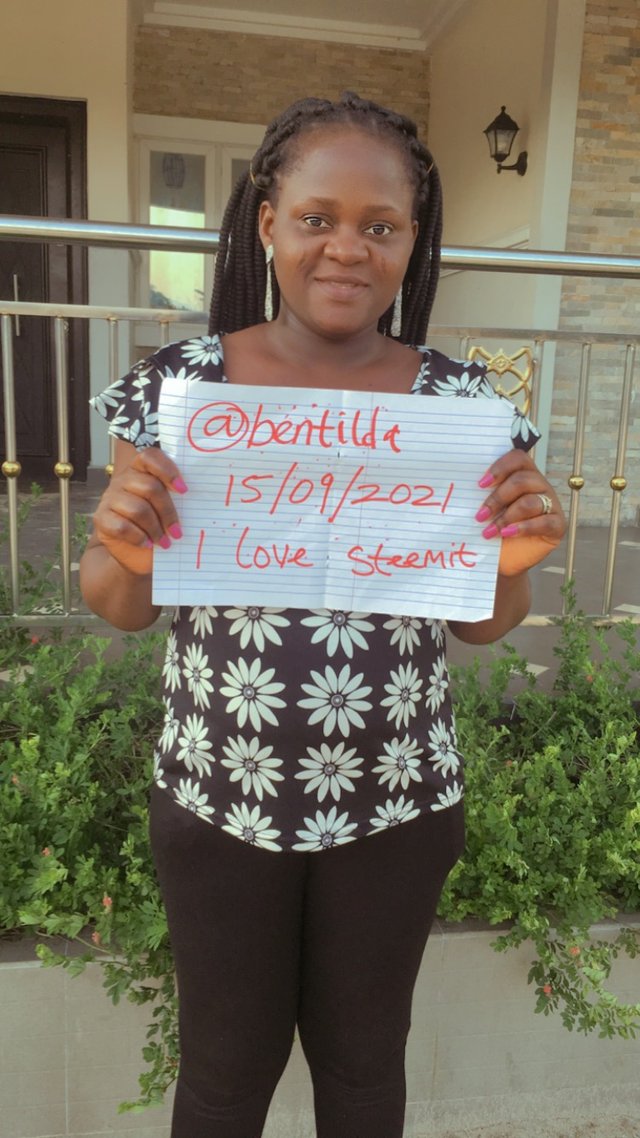 Hello dearies it's good to meet you all in steemit platform.
Am Okorite Matilda Ben, and am from the south south region of Akwa Ibom state the "Promise Land" in Nigeria, the giant of Africa.
I am the second of four children, our first daughter is my twin sister @essybrandy my wombmate and after many years of waiting we were blessed with another sets of lovely twins a boy and a girl. What a surprise! "The twin family"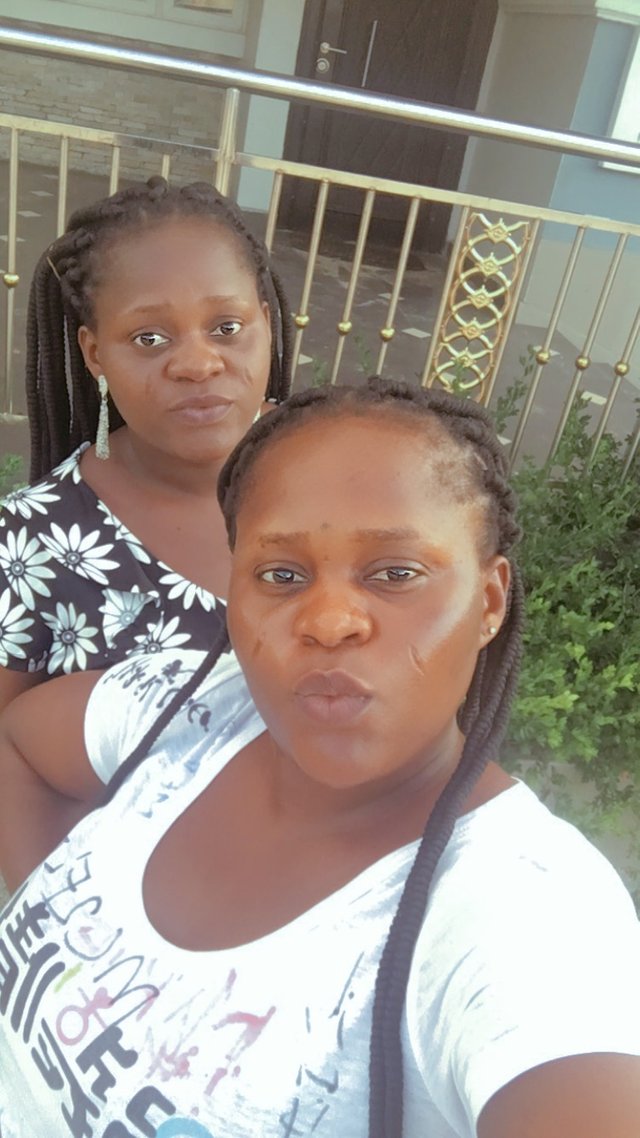 @essybrandy and @bentilda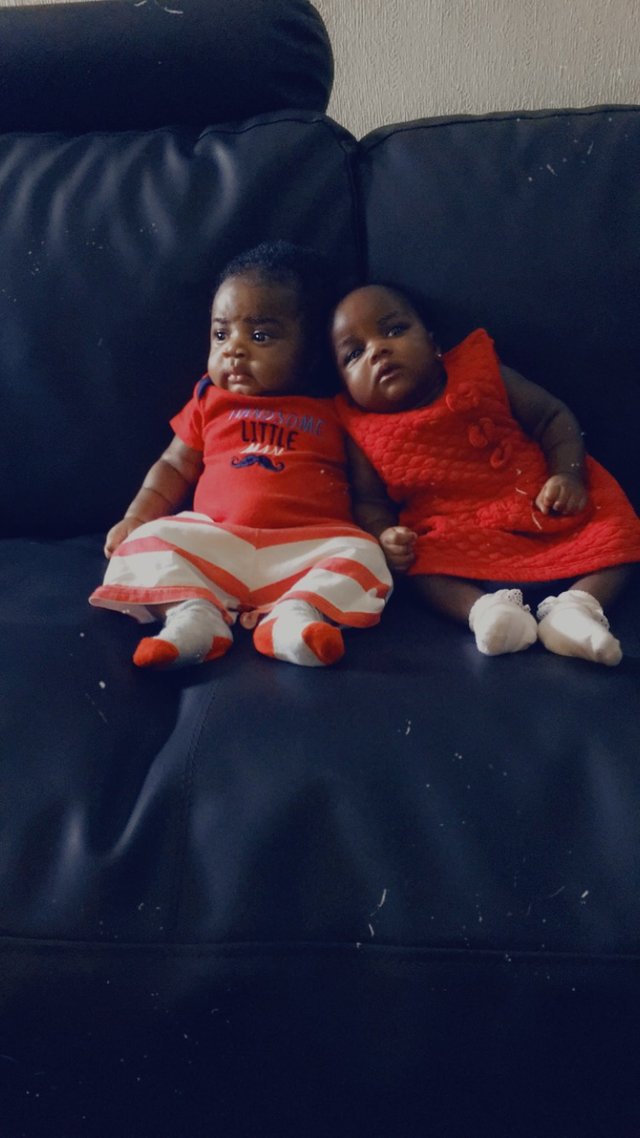 Queen Esther and Daniel
My marriage
On the 13th day of August 2016, I was married to my lovely husband, friend and brother, "my Ruby"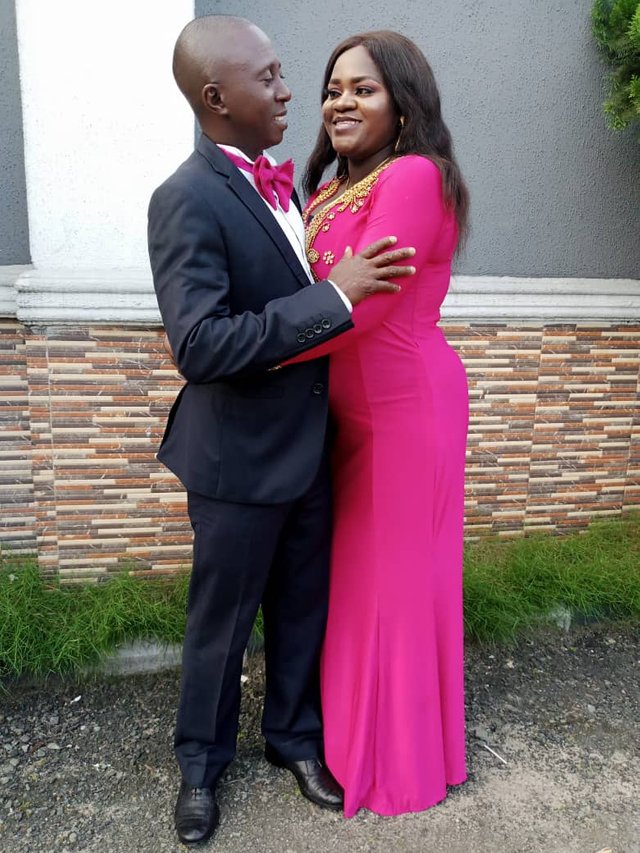 @bentilda and hubby
A year later, Jehovah bless us with our own Princess, Chloe. This name is fitting because she is our first sprout or fruit.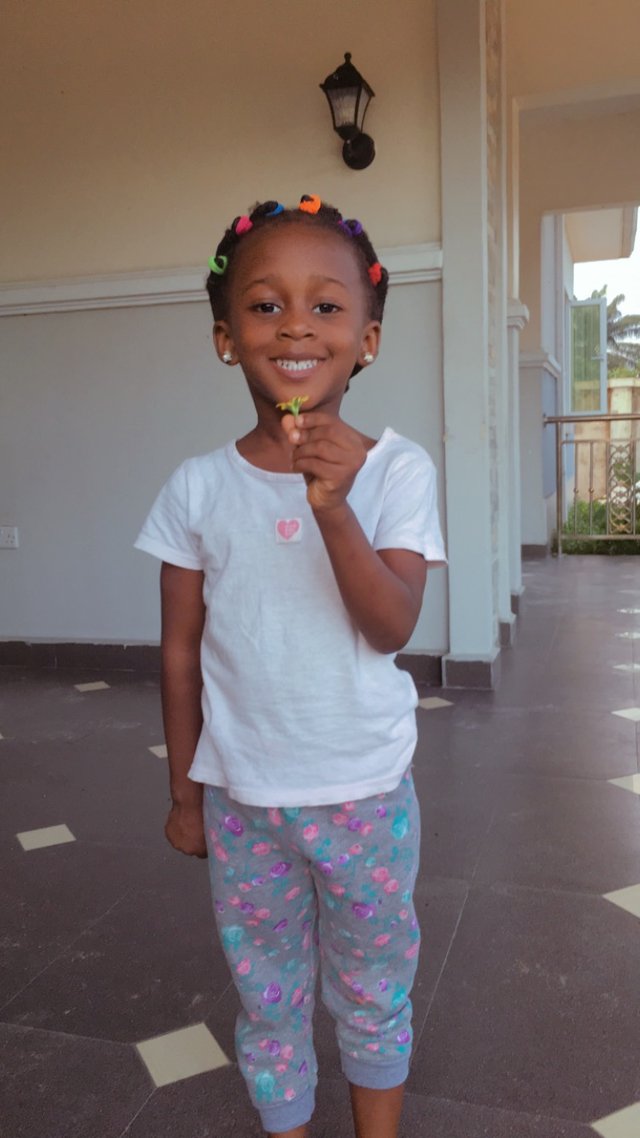 Chloe my first child
And then two years later we where blessed again with a Prince Jannai meaning "Jehovah has answered" this name was also fitting because Jehovah my God, friend and father saw me through difficulties during his pregnancy.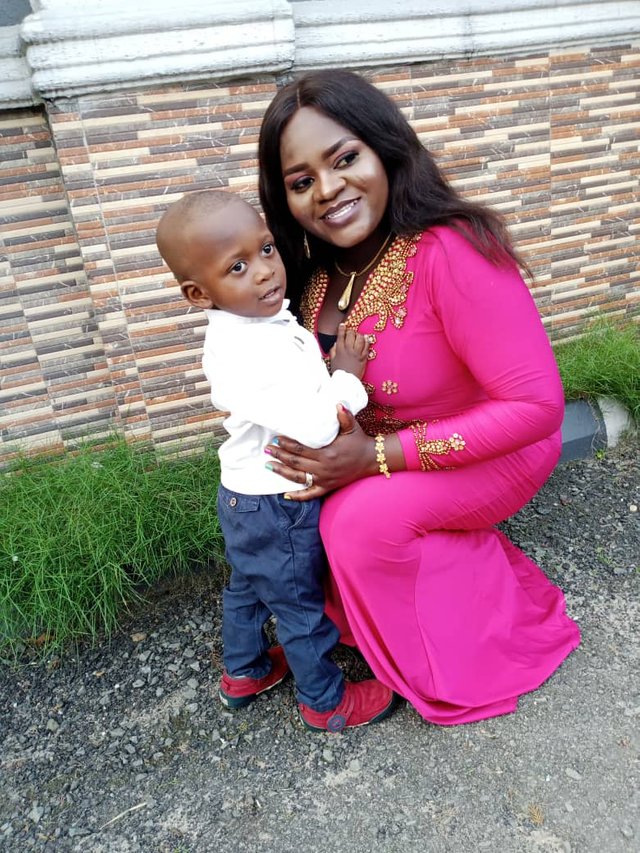 Jannai and Mum @bentilda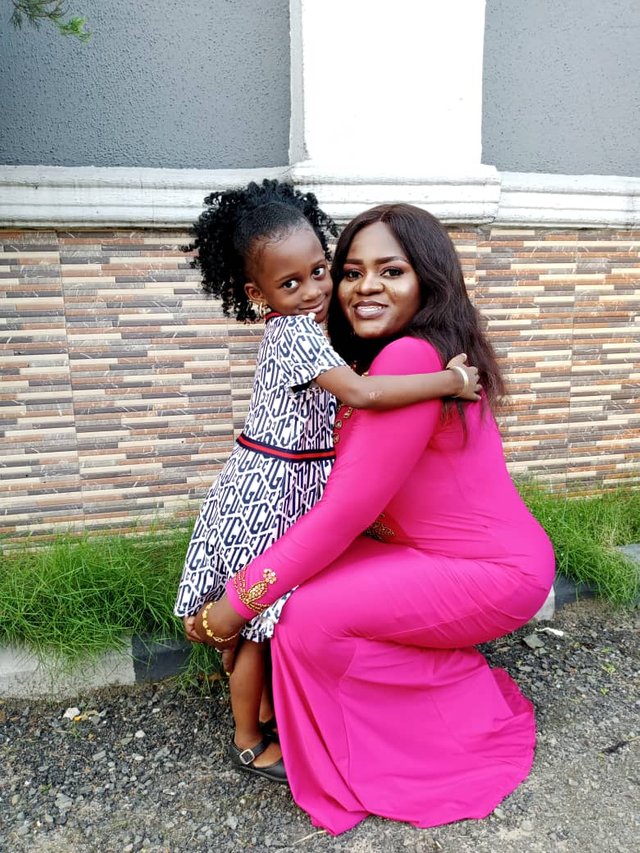 Chloe And Mum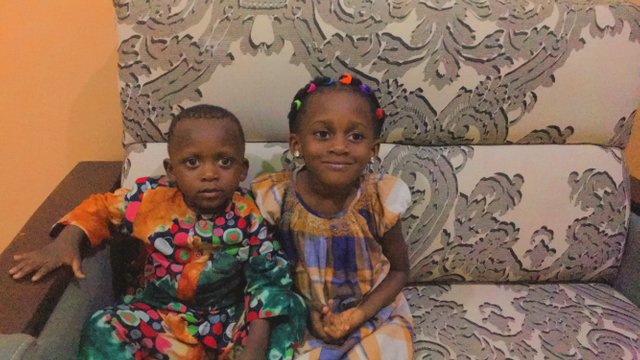 My lovely kids Chloe and Jannai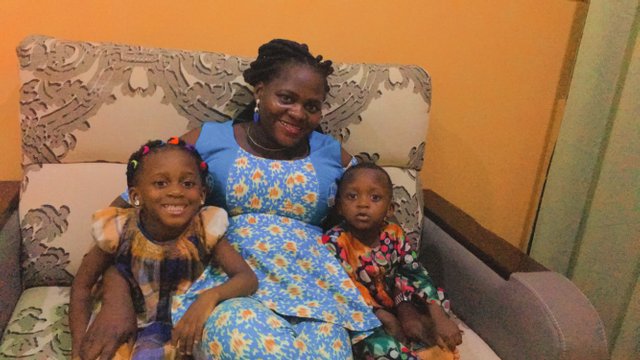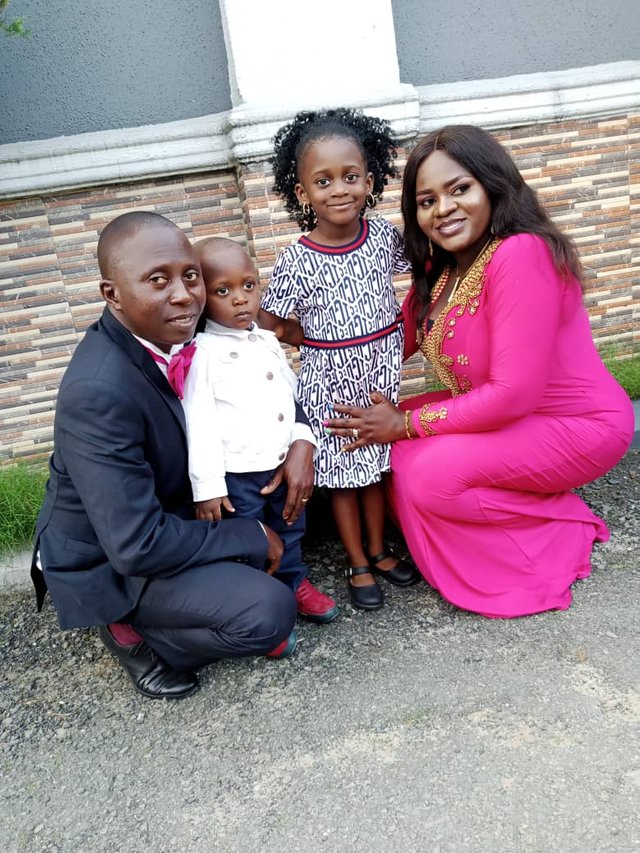 The Ben's Family
Area Of Study
I had my primary, high school and tertiary institution in Rivers state, the treasure base of the nation.
Studied Biology/Microbiology in Science laboratory Technology Department of the Applied Sciences.
However, in the year 2017, I received the Clarion call(youth service) to serve my nation Nigeria. To serve the south south region of Nigeria, Rivers state, the Treasure Base of the Nation.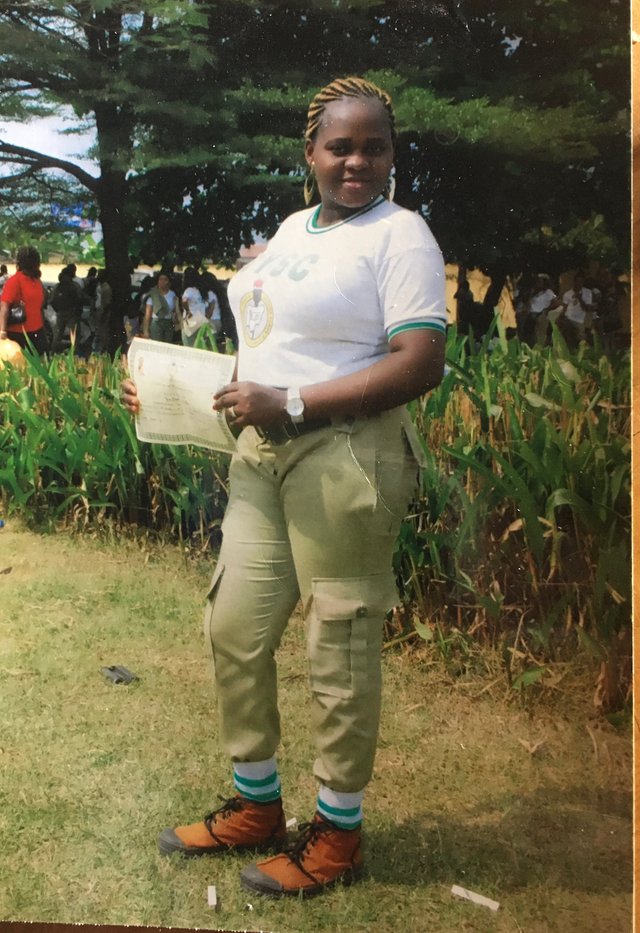 During my service year
My Hobbies And Passion
I loved cooking and like introducing and trying new ideas of cookings to my family.
I also loved music so much and dancing too.
Dislike
I dislike unkept environment and dirty clothes.
What Sort Of Post Written By Others Are You Liking For?
Post about cryptocurrency, health, life styles, food and music.
What Sort Of Post Do You Think You Will Be Creating ?
I will be creating post about my area of hobbies, passion and what catches my interest because I like exploring new ideas.
How You Found Steemit And What You Hope To Accomplish Here ?
I found Steemit platform through my twinny, I mean my twin sister @essybrandy and my lovely cousin @eliany.
In conclusion, I am very grateful to @essybrandy and @eliany for bringing the good tidings about Steemit to me.
Am also grateful to @ngoenyi, @focusnow and @cryptokannon for their help to newbies like me.