Achievement 5 Task 1 by @dentil : Review Steemworld.org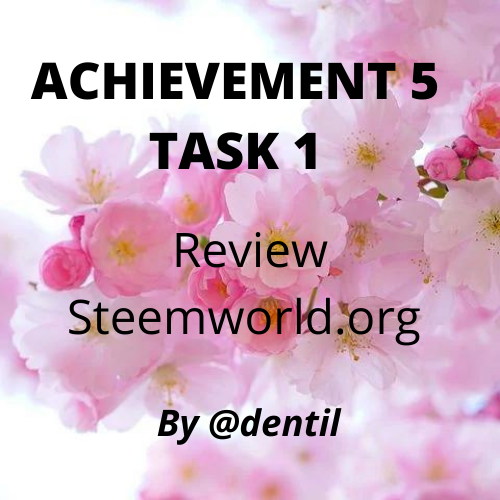 Source
I am very happy to have finished my achievement task 4. I am now moving on to my achievement task 5.1. I am really grateful to
@cryptokannon
for all the information and
@yohan2on
for the article. It helped me to really understand
Steemworld.org
which was developed by
@steemchiller
.
To use steemworld.org, you must first log into your steemit account using your username and private posting key.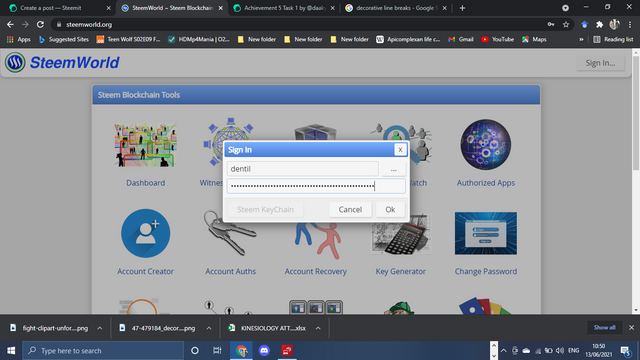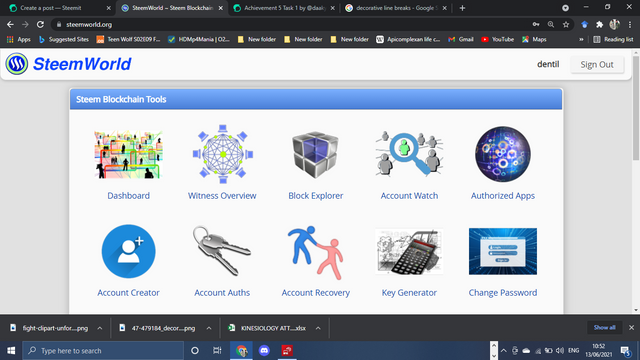 Because I have logged in successfully, my username is showing at the top right corner as dentil

To check Reward Summary for All time, last 30 days, and last 7 days for your account
STEP 1
Identify and click on Dashboard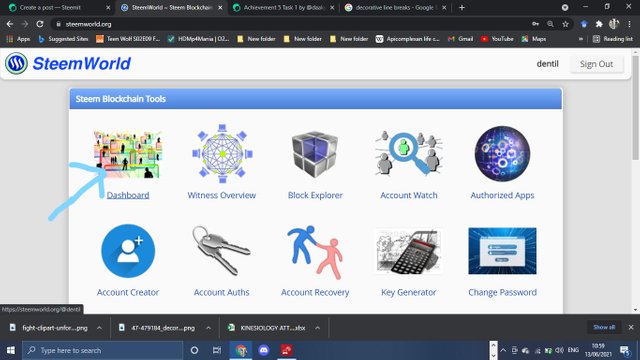 Scroll down to locate The Rewards Sunnary option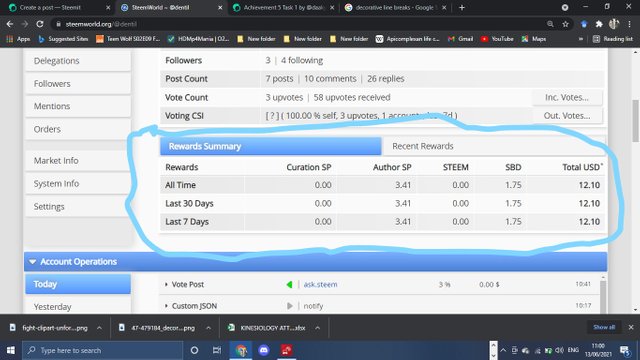 What are Delegations, the type of Delegations, and how do Delegate SP?
Delegation refers to transferring some amount of one's steem power to another user or community to help them build their steem power. There are two types of delegation; Incoming delegation and Outgoing delegations.
Incoming delegation is when you receive steem power from another account to increase your voting power but outgoing delegation refers to when you send steem power to another account to increase their voting power.
How To Delegate
After, clicking on Dashboard, scroll down and Click on Delegations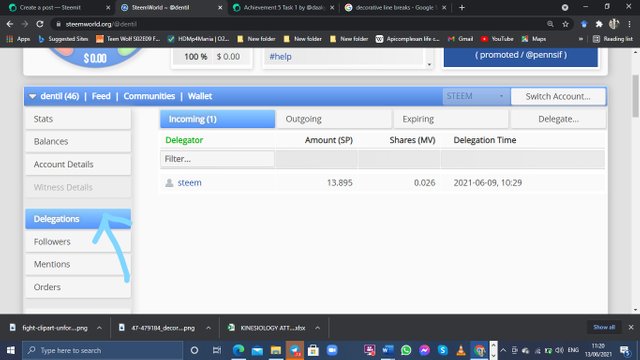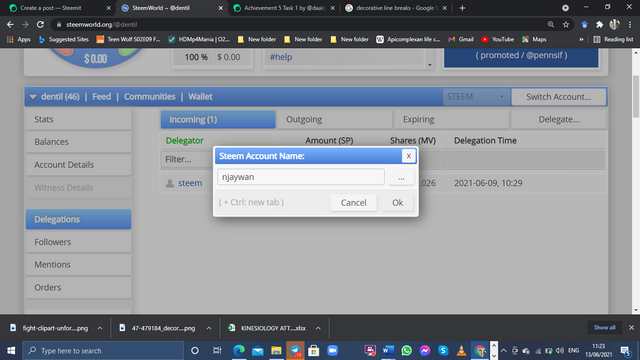 Type in the username at the recipient section and press ok
Unfortunately, I don't have enough SP to even delegate.

Checking Incoming and Outgoing Votes, please explain this with screenshots of both votes for your account
STEP 1
From the Account Operations Option, you can check incoming votes and outgoing votes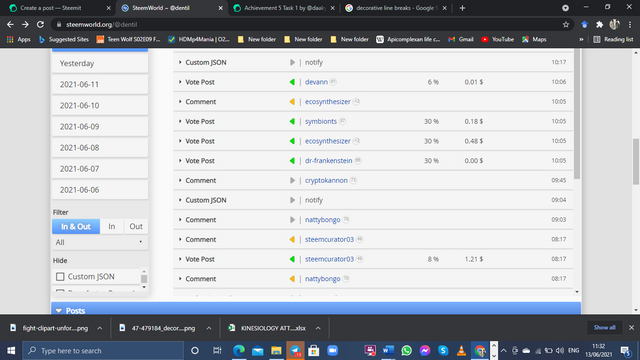 Both In and Out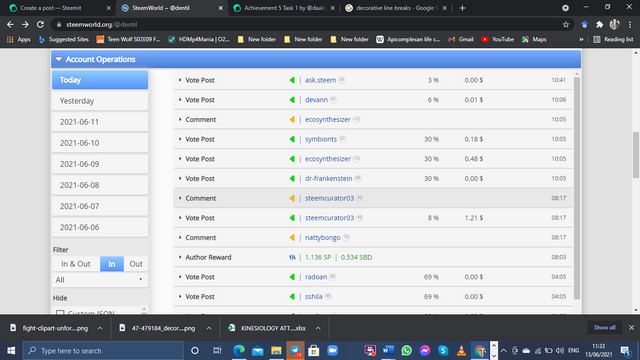 Incoming Votes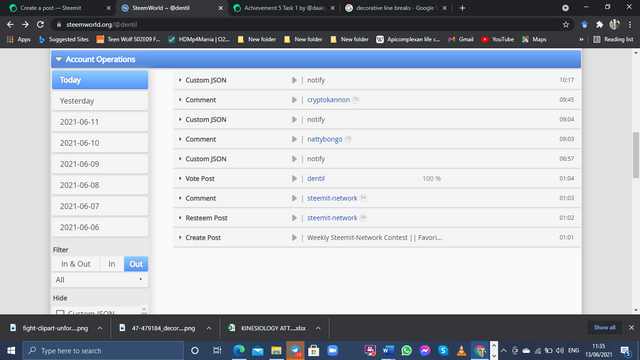 Outgoing votes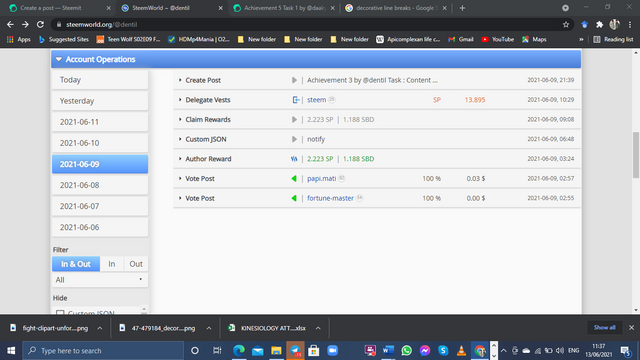 Checking account operations for the past 7 days and what all details can be checked?
STEP 1
From the Account Operations, you will see the dates from today to exactly a week ago. So depending on which specific day you want you select.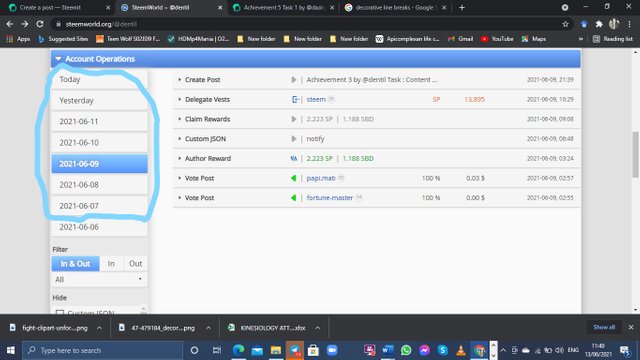 You can check the following too from the Account Operations option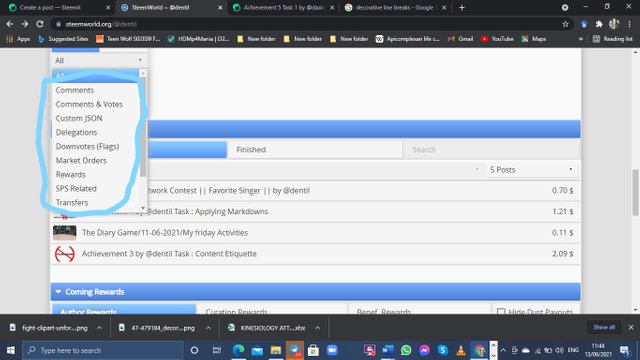 Explaining Author, Curation, and Beneficiary Rewards. Also, mention author and curation rewards for your account for the past 7 days.
Beneficiary Rewards: This is the reward a user receives when his or her account is selected to benefit from the rewards of a particular post or content.
Author Reward: This is the reward a user gains from posting content or commenting on someone's post. This is usually in the form of SBD (steem Back Dollar ) or Steem.
Curation Reward: This is the reward a user gains from the payouts of another user through upvoting the contents of that user. It is also in SBD or Steem.
For the past 7 days, my accumulated Author reward is 2.240 STEEM POWER
0.001 STEEM
1.028 SBD
For curation reward, I don't have any yet.

Checking your upvote value and at different voting, weights using this tool
The Circle with the percentage value tells you of your upvote value.
whereas the vote amount indicates the different voting weights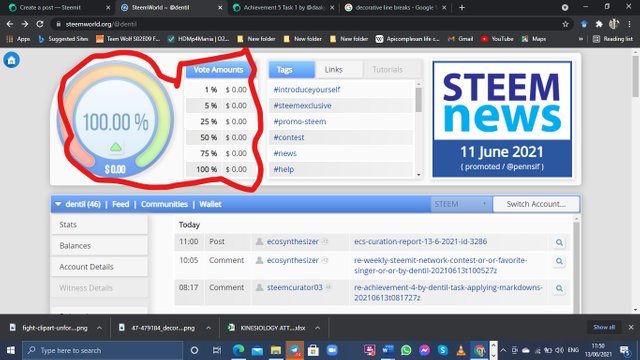 Thank you very much.