ACHIEVEMENT 5 TASK 4 By @dentil : Review Steemdb.io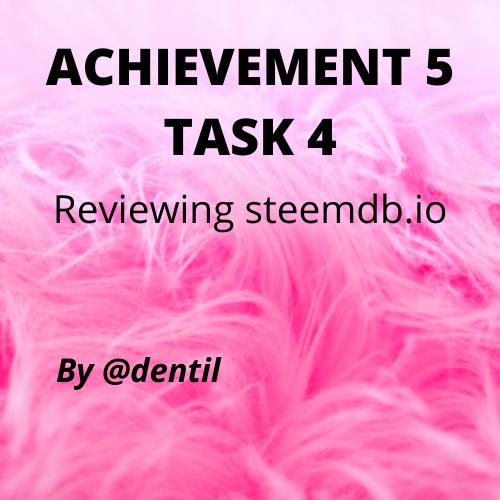 Source
Hi everyone, I am very excited to have come back after my long break to continue with my achievement tasks. I am grateful for all the assistance so far, especially from @daakye. And my country reps.
Steemdb.io is a block explorer created by @ray.wu. It is a user-friendly tool that is more related to the database of the steem blockchain. And I am very excited to have read about it and explore its features.
Q1
How do I see the "recent history"?
To see the recent history,
STEP 1
Log onto steemdb.io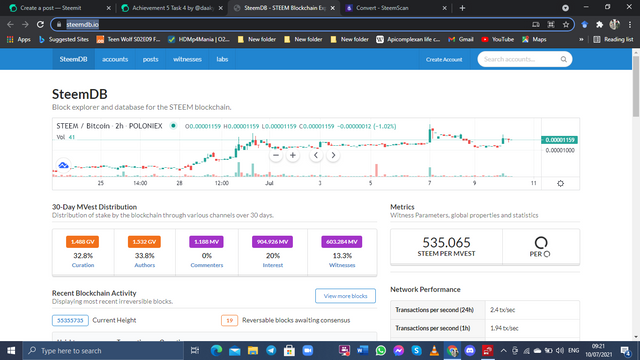 STEP 2
Click on the account option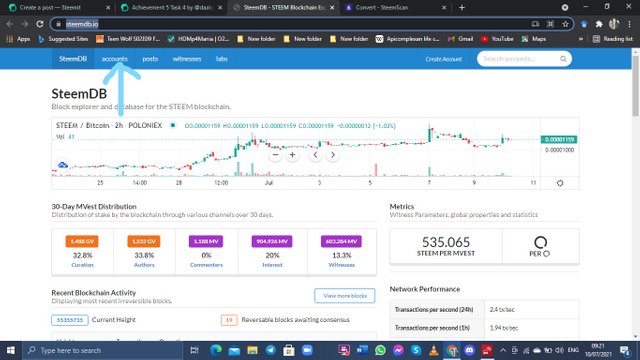 STEP 3
Type in the username at the account search at the top right corner and press enter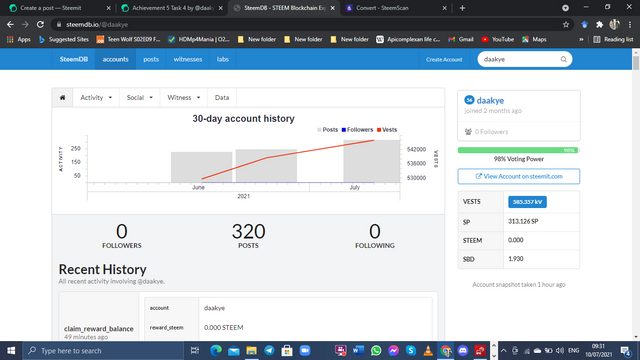 The Recent history of @daakye
Q2.
How do I check the different activities: Posts, Votes, Reblogs, Replies, Reblogs, Rewards, Transfers, etc
STEP 1
On the recent history page, click on activity at the top left corner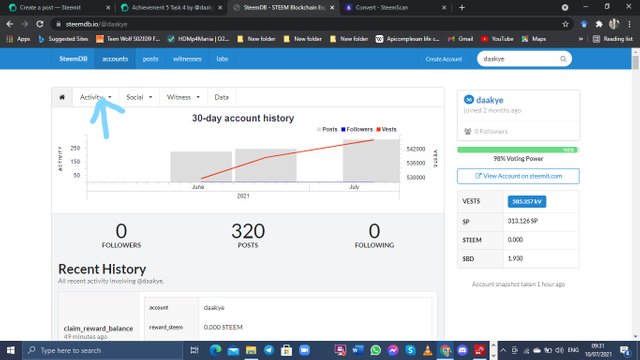 STEP 2
After clicking on the Activity, a drop-down menu appears with the various activities.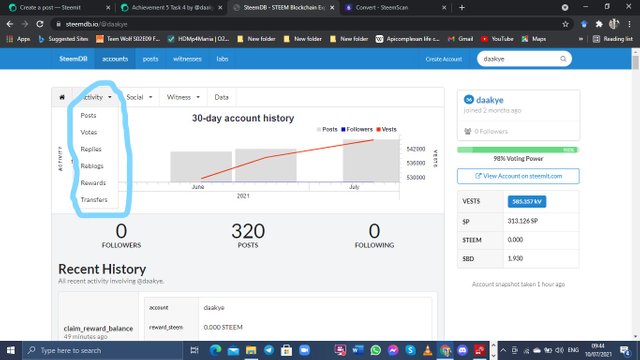 You chose and click on the one that you are looking for.
Q3.
How do I know who has reblogged my post: (Social: Follower, Following, Reblogged)?
STEP 1
From the account history interface, click on the social option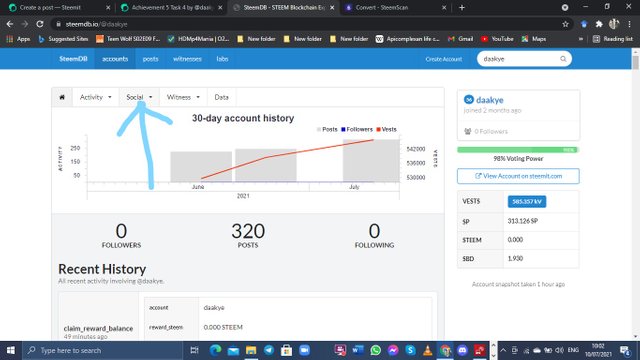 STEP 2
Again from the drop-down menu, click on reblogged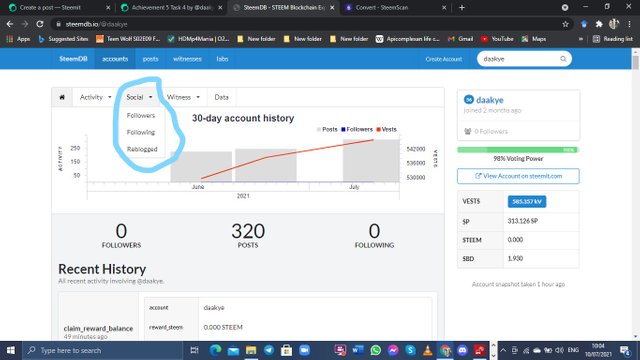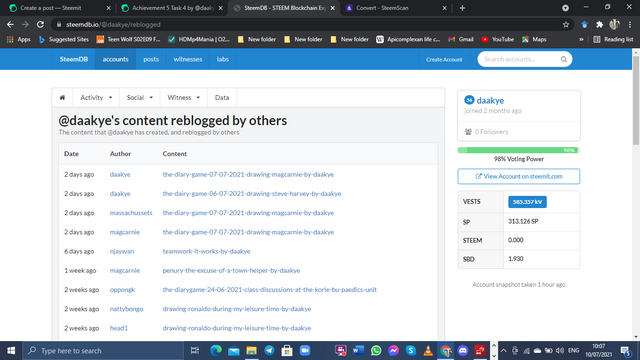 Q4.
How do I check my Voting Power?
You can easily identify the voting power on the account history interface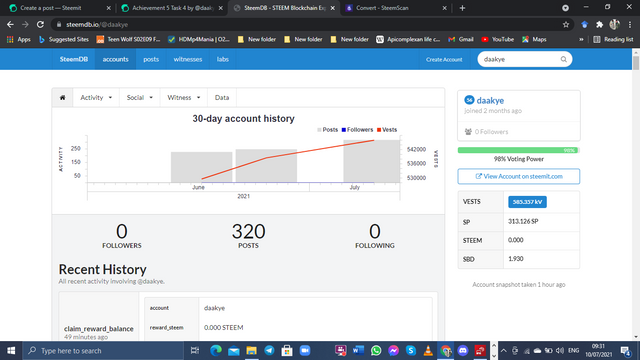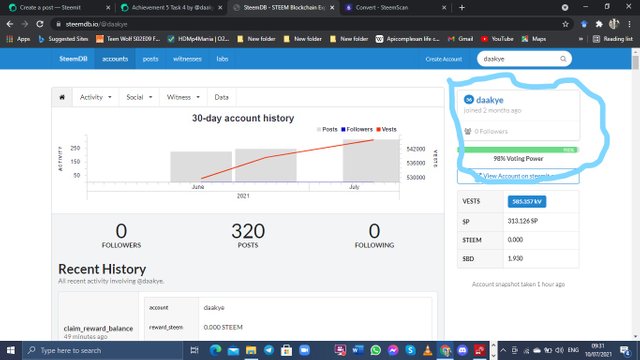 Thank You.