Achievement Task 1 post @dentil
I am Matilda Maame Afua Johnson-Baiden. I am proud Friday born and a Ghanaian for that matter. I am 20 years and I come from Pedu in Cape Coast; the capital town of the Central Region of Ghana.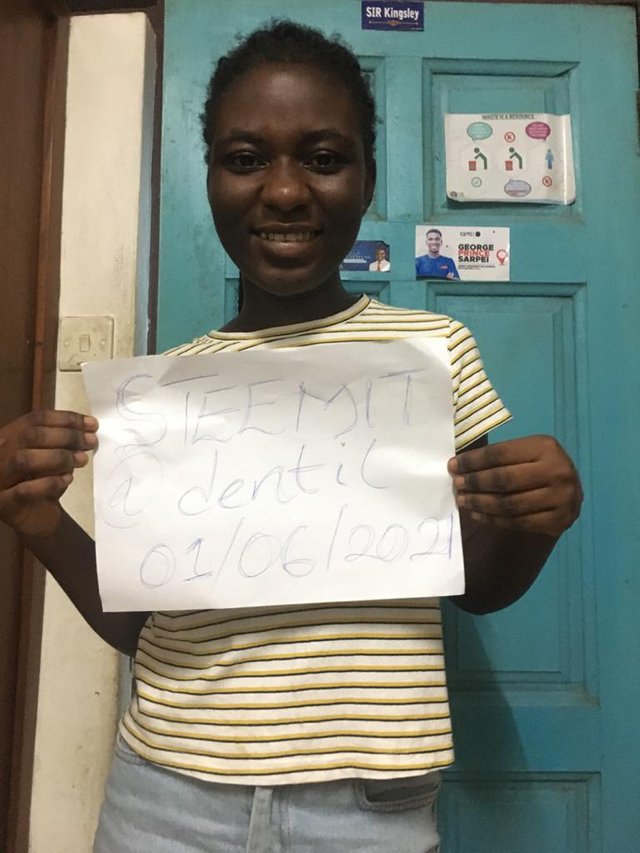 I am currently in my second year at the University Of Ghana Business School. I love trading and marketing staff. I love reading and writing. I can say that I have read almost all of Margeret Safo AKA Peggy Oppong's books. She is my favorite writer. May her soul rest in perfect peace. I am an extrovert by nature and as a result of that, I have a lot of friends. I glow everywhere I find myself. By hook or crook, my presence must be noticed. I know in some situations it's bad, that's who I am I just can't help it. I love artworks, singing, dancing, and swimming. I have been privileged to have danced with some pretty influential dancers in my country. I am a very open person, I like everyone except laziness. Laziness is the bedrock of a whole lot of social vices and bad practices like cheating and stealing.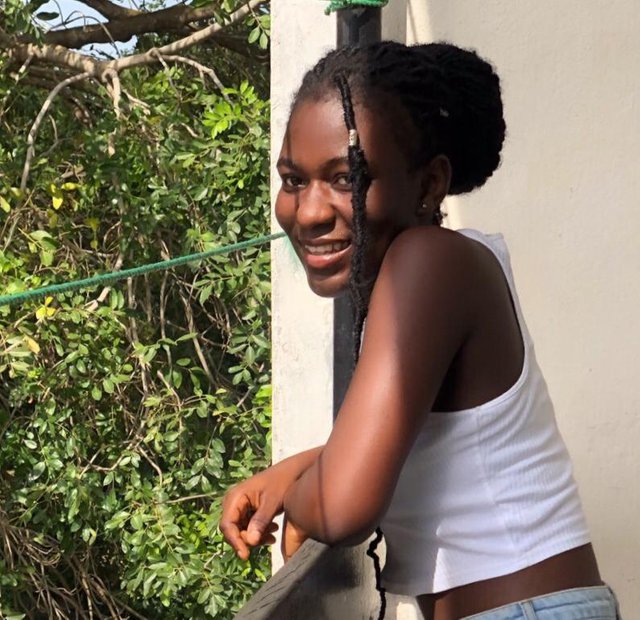 For knowledge about cryptocurrency, I have very little knowledge. Recently, a lot of people made a fuss about the fall of bitcoin, and out of curiosity, I went to read about it. The world as we know it, if it hasn't already, will one day be controlled by cryptocurrency and I would love to be involved in whatever drastic change cryptocurrency is bringing to the world. I am sure this platform or blockchain will enlighten me more.
I look forward to reading creative write-ups from others. I would love to read poems, a little bit of literature, general information about the world, most importantly business-oriented write-ups to better myself in my field of study as I intend to do the same or even more for this ecosystem.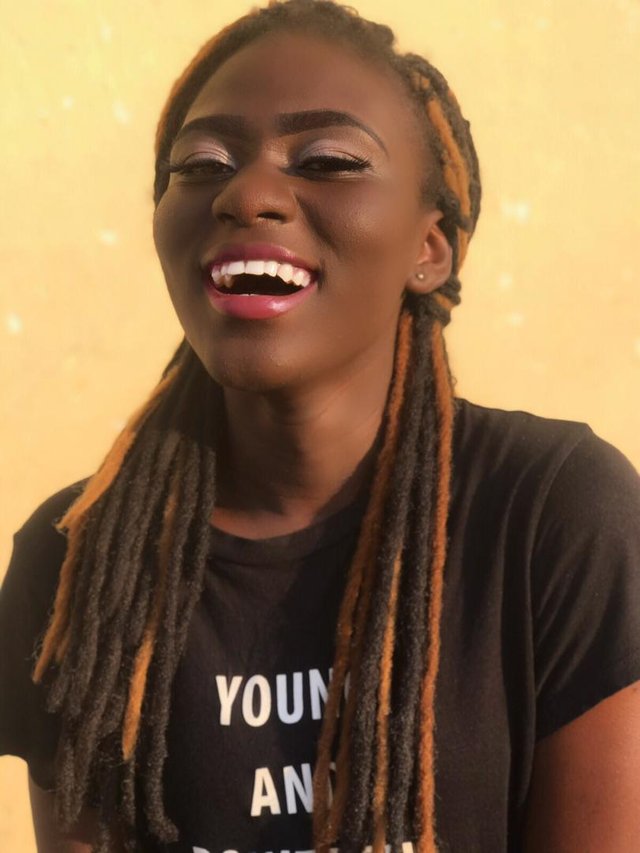 I was introduced to steemit by this great friend of mine
@daakye
. He has been insisting a lot that I read about steemit and join. It will be a better avenue to post my videos and pictures and write-ups. Thus according to him, steemit is very promising and I look forward to seeing all the good things I read and heard about. Now I AM HERE to stay.
Thank you very Much.