Compilation of Achievement' From Task 1-6 by @faisalniazi7 14-07-2021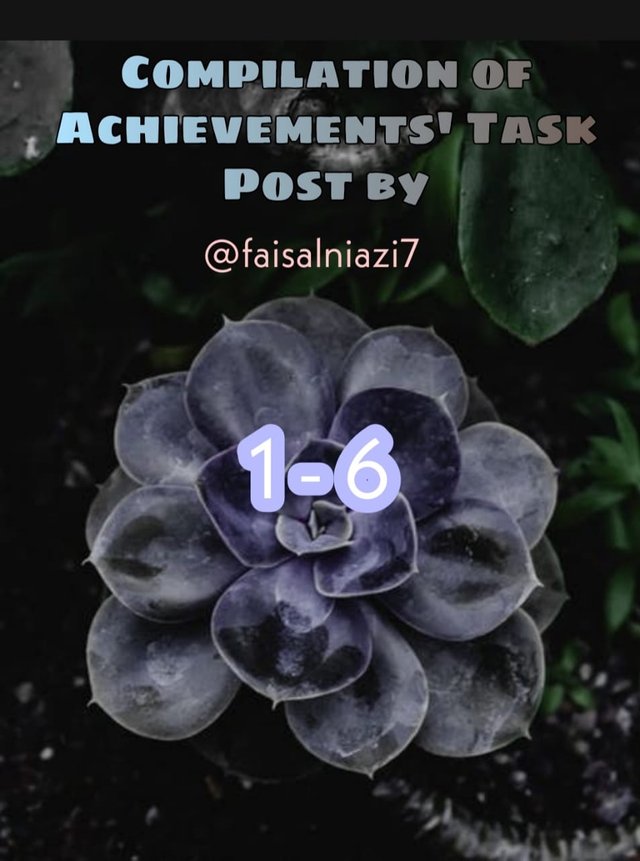 Introduction ♥️❤️
Greetings to all my dear STEEMIT family,wishing you all prosperous life.
Today i am here to explain and highlight all my Achievements from 1 to 6,known as compilation of all achievements.
Importance of Achievements😊
Life is about rules and regulations if you want to know about something in life then you have to now about basic rules.
Here in Achievements you will know about all rules and the principles of this beautiful blockchain.
Though it was little bit difficult but i tried my best to complete it and at last i have done it.
As Life is about Principles so here on steemit its too necessary to complete all achievements.
With upcoming life you have to update your thoughts so here in achievements i came to know many new and best features of beautiful steemit platform.
More achievements and more you are trusted infront of steemit family,so its necessary to know about all achievements and to complete all these achievements.
Let's Highlight My All achievements❤️
1.My Achievement 1 through introduction @faisalniazi7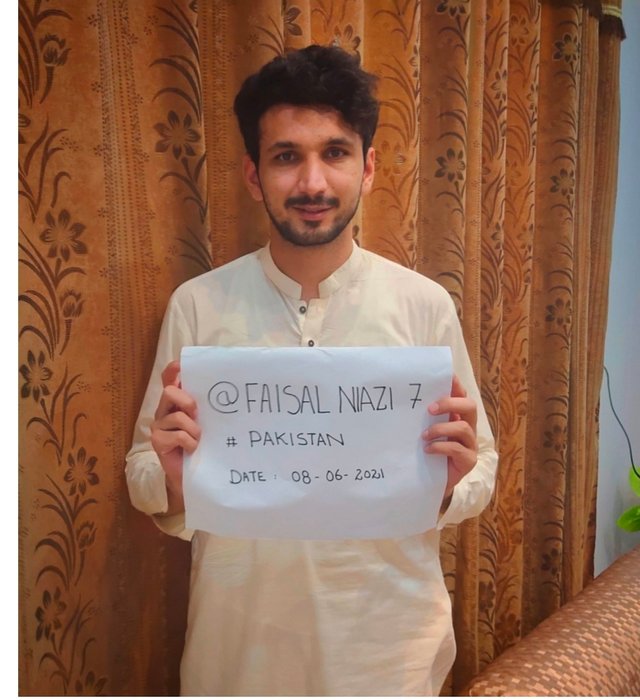 In this achievement, I gave my introduction, my life style, my works and all about myself.
I also told about my hobbies and my interests.
Overall, I love to write articles and blog posts. One of my friend told me about steemit and I joined steemit to tell about my life experience. Now a days, I tell about my daily routines, my photography and everything about me.
2.Achievement 2 Basic Security on steem by @faisalniazi7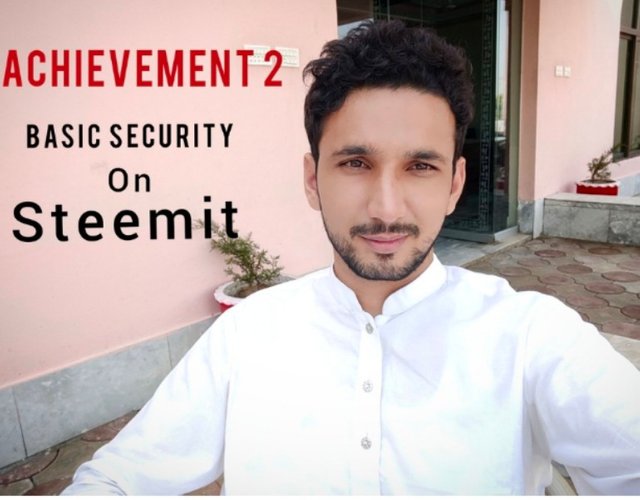 In achievement 2, I posted about Basic security on steemit. The importance of security on steemit is to be secure your account to get rid of hackers or money steelers on steemit. Every account security is needed and there are precautions to stop hackers.
3. Achievement 3 content Etiquette by @faisalniazi7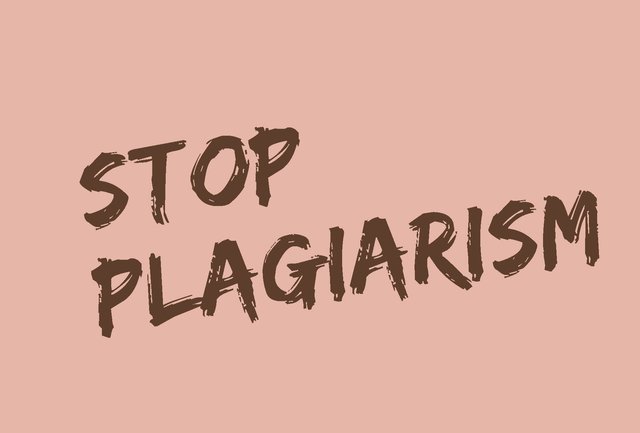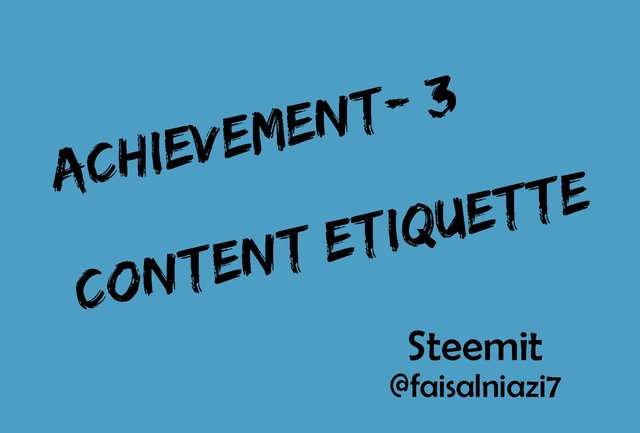 In achievement#3, I posted about stop plagiraism because there is no permission about steeling others' content. On steemit you have to post your original content, music, videos, images, etc.
There is no need of copying others' data. You have to know all the rules and regulations about content etiquette. If someone post their own photography and content, he is up voted and encouraged.
4. Achievement 4 Applying Markdowns by @faisalniazi7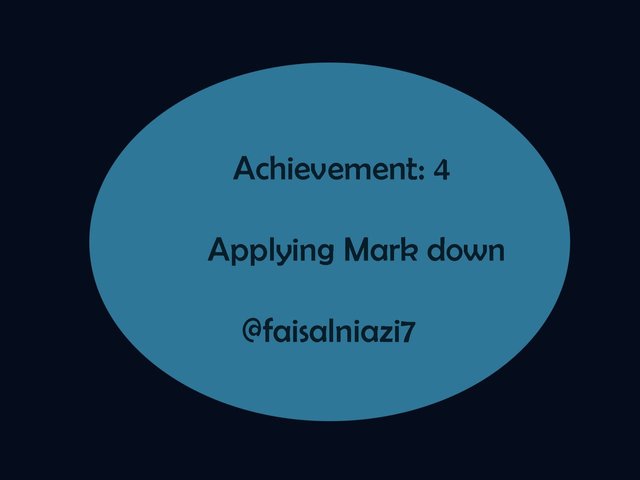 In this achievement#4 which was about Markdown, which is the bestest feature in the steemit to make posts more attractive and beautiful by using this this feature you can attract more audience and can catch big upvotes.
You can make your posts more beautiful by using headings, styles, italics, columns, boxes and much more features on steemit
I am very well known to these features. I always enjoy when i use these features.
5. Achievement 5 about all tools by @faisalniazi7, Task-1 A brief review of steemworld.org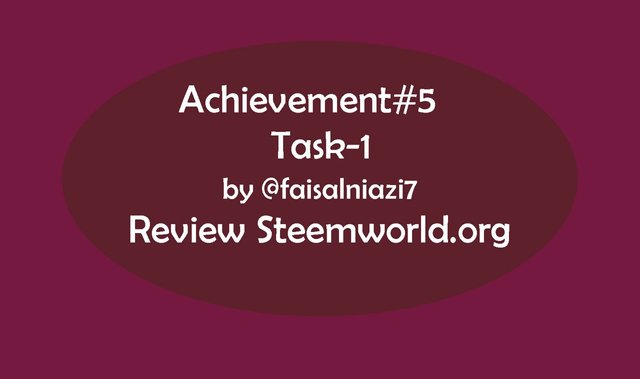 In Achievement there are 4-tasks which are about different tools. i will highlight them one by one.
In this Task-1, I have highlighted about steemworld.org, this tool was organized by @steemchiller and its most beautiful tool of steemit, i just love to use it as i contains all informations and records of account.
In this tool, we come to know about many things about stats, balances, delegations, followers, mentions and orders.
In stats, it gives a general overview of account as it gave details about amounts, effective steem power, mentions, followers, and reputations.
In balances, we know about our balance in the account. In delegations, It indicates both about incoming and outgoing delegations.
Achievement 5 Task-2 Review of steemscan.com by @faisalniazi7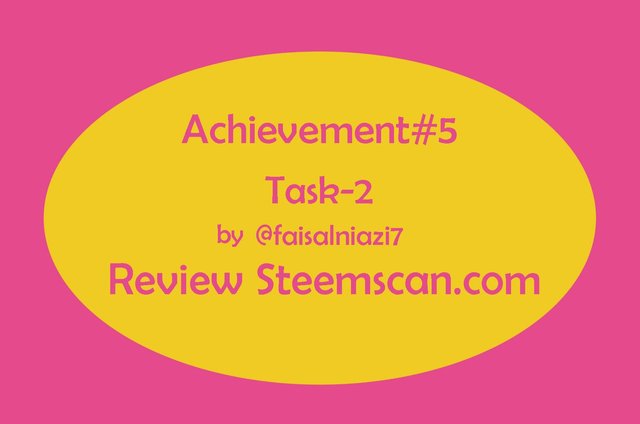 In achievement 5 Task-2, I have explained about steemscan.com
The developers of steemscan.com were @futureshock and @roadofrich and this is the smartest tool I have ever used.
In steemscan, you can change currency from one to another, It can be used to convert steem into three other currencies BTC, TRX, and USDT.
Important features of steemscan.
In steemscan toolbar option, you can find accounts, witnesses, transactions and blocks very easily.
In this you can also find some DAPS.
Achievement 5 Task-3 Complete review of Steemyy.com by @faisalniazi7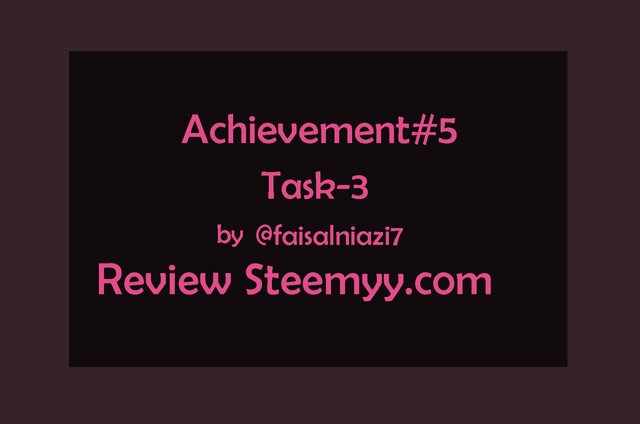 In achievement 5 Task-3 Complete review of steemyy.com.
The developer of this tool was Sir respected @justyy.
With the help of this tool, user can keep tabs on account, information and can also be used votes for witnesses with very easily.
**Some main and important features of steemyy.com.
In this tool, I have completely explained about Blockchain overview, block explorer, some tools, account registrations, witness servers, nodes status, Api and about bots.
Achievement 5 Task-4 Review of steemDB.io by @faisalniazi7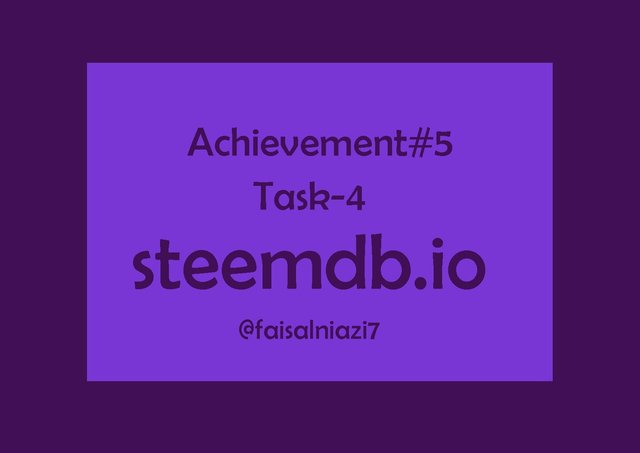 In achievement 5 Task-4, I have explained complete review of steemdb and what about steemdb is and how it works, I have highlighted all features in my this task. You can check through given link on top of this post.
Functions of steemdb.
It is a block explorer and data base for the steem blockchain. As from its name DB stand for data base.
Here, user can check live chart of steem/bitcoin prices and all other currencies. In its menu bar, at the top of steemdb, it provides many more features like accounts, witnesses, labs, posts, create account and search.
Here, you can also check reward pool, and global properties, network performances, 30-days MVEST distribution.
Achievement 6 Curation witnesses & Community by @faisalniazi7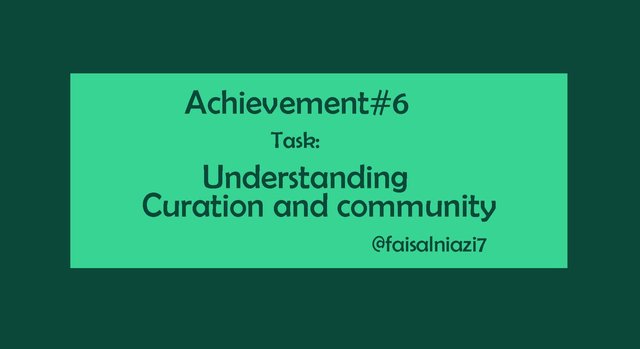 In this achievement 6, I have completely explained about curation witnesses and community.
Before highlighting my this achievement , First of all I will thanks to Respected @cryptokannon @steemchiller @justyy.
A Big Thanks to all of them.
In this achievement, I came to know about my voting mana and how does it works.
Here also I highlighted about witnesses and how does it works. In this achievement, questions asked by steemit family were about curation, witnesses and community. So I explained about curation, witnesses and about community.
As I earlier mentioned in this achievement about those communities which I have joined.
I have completed my all achievements from 1-6. I made my best efforts to explain each and every single achievement given by the steemit family. Now I am waiting for new title known as "PRO NEWCOMER".
I am looking forward and hoping for the best and it will be a great source of pleasure if I get "PRO NEWCOMER TITLE" by encouragement.
Specially, I will mention and thanks to:
Respected @cryptoKannon
Respected @Haidermehdi
Respected @rashid001
Respected @yousafharoonkhan
Respected @boss75
Respected @Ghostfacer99
Respected @sumit14728
Once again, I will request to all my respected seniors to have a look on my compilation of all the achievements.
Wishing you all the best of your life.
With love @faisalniazi7