Achievement 5 Task 3 @gorllara : Review steemyy.com
Hello Everyone,
How is everyone? Hope everybody is doing well. I am very happy that I will complete Achievement 5 of 3 today through this post. I have already completed 2 of the Achievement 5 with a lot of success. I hope in this post I will be able to complete my achievement very well. Today I will share with you about a very important website through the post. It is actually a very important website for everyone who has an account. The name of the website is steemyy.com Created on the website @justyy Today I will discuss with you about this website so that you do not understand why to use it. I have been trying to find out about it for a few days.
Review of steemyy.com
You can now see a lot of important things when you first go on a date. You will see Chain Properties where you will see how long it takes to create your account maximum_block_size you will see more sbd_interest_rate and many more important things including Witnesses Count. You will see the ass, the boy's name is Ticker
Here you will see some important keys and menus then you will see Versions and Hardfork, Dynamic Global Properties and Config.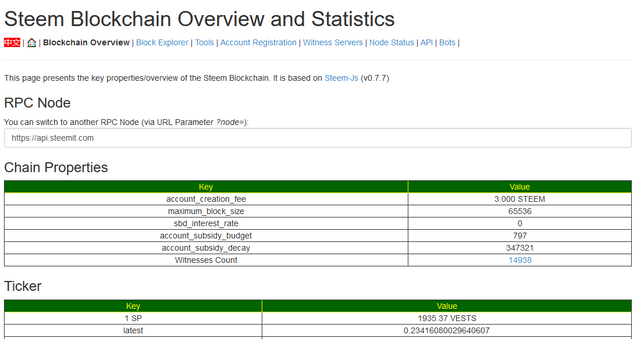 Block Explorer
Now you will see that it is Block Explorer . Here you can see the total block. And how many transactions have been done, how many transactions have been done and who did the transaction to whom, on what date you will get everything updated here.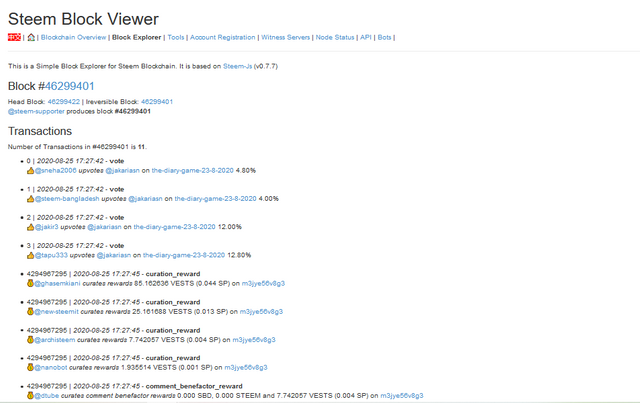 Tools
If you go to the Tools option, you will see the most important things on this website. Here you can see various important information of Steam account. National Delegation Tool. Learn about Steam Witness and rank. There are so many important tools you will get from this page. If there is any kind of problem in your account, then you will find the recovery tools here.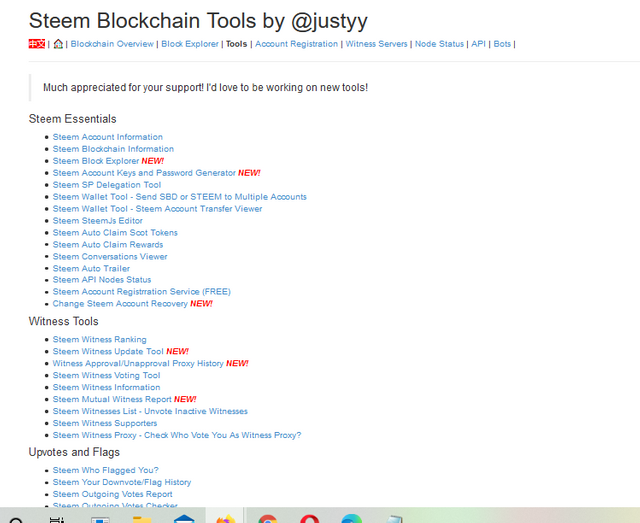 Account Registration
From here you can do Account Registration with preferred steem ID and Email ID. If you go below, you will see how to ration your account. All the processes are given The Steem Blockchain Account Registration Process. If you want, you can see the process from here. Here you can see a short list of all the new people who have registered an account. When did they open their account? When did they open their names? Everything you can find here.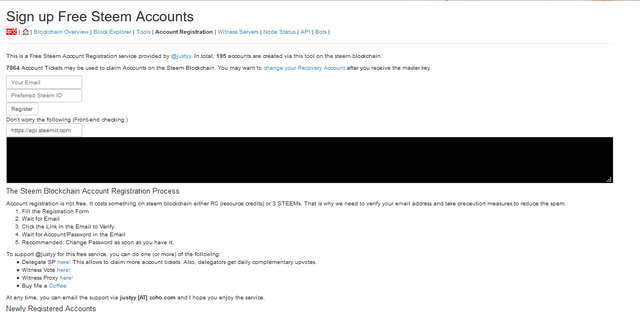 Witness Servers
Here you will see Live Witness Stats. (VPS Reviews and Recommendations) where the name address, CPU, cores, RAM, Disk, Bandwidth, and operating system. And you will see many more important things including Steem RPC / API Nodes.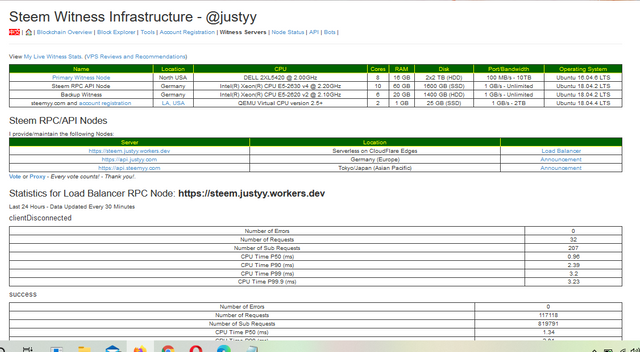 I hope you all steemyy.com got a rough idea through this post. I hope you all appreciate my post. Finally I would like to thank all those new users who have made a good decision to let us know who is doing these things. I would like to thank @cryptokannon, @steemcurator03, @steemcurator01, all those who have helped make it a success.
Kind Regards
@gorllara