Achievement #1 || Verification Through Introduction | 5-April-2021 | My Introduction by @habibhassan
MY INTRODUCTION TO STEEMIT FAMILY
Habib Hassan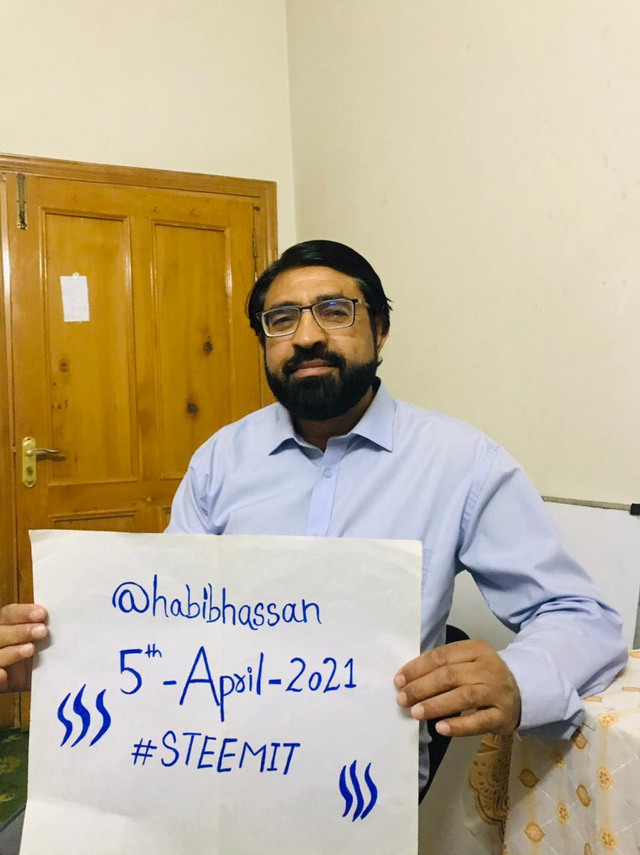 I was born in Dabar a very beautiful village in the remote part of the district Bajaur, Pakistan . After completion basic two years education in village Dabar , moved to district head quarter and enrolled in government primary school Khar Bajaur .
MY FAMILY BACKGROUND
My father was business man and social worker of Bajaur the border district between Pakistan and Afghanistan. Since 1962 Bajaur was an autonomous tribal area ruled by tribal chieftains . Although this area was the territory of Pakistan but the state system was yet not extended to this area . In our village there was no infrastructure i.e. road , school and dispensary etc. Villages in those days were under the influence of different tribal chieftains but fortunately our village was independent from the influence of chieftains. Our village was the village of working class people. All the village residents possessed their own inherited house. There were different powerful groups but the Khan of Khar also called Nawab and Malik of Khlozai were the most powerful tribal chiefs having their armies called lashkar. In local political scenario Our village played very important role and lead the non aligned alliance of different villages of the district. In the request of the non aligned moment Government of Pakistan started intervention . My father Wazir Gul was pro Pakistan active member of the freedom movement .
MY EDUCATION
MA (Master Degree ) Political Science from University of Peshawar.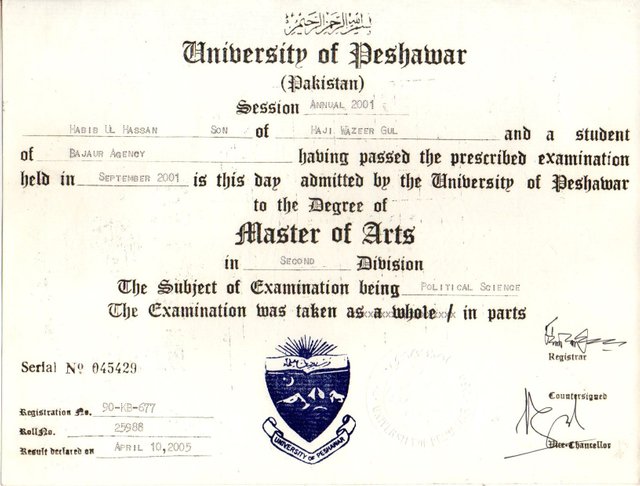 MY EXPERIANCE




I have over 18 years'

experience in development sector, mostly in humanitarian protection services, Inclusive
Humanitarian action  and Child Protection
. Worked in different parts of  Pakistan including
Sindh, Punjab , KP, Tribal areas and Kashmir. Master trainer, speaker and
motivated team player with demonstrated ability to manage and take

initiative in planning and social networking. Following is summery of work with different organizations.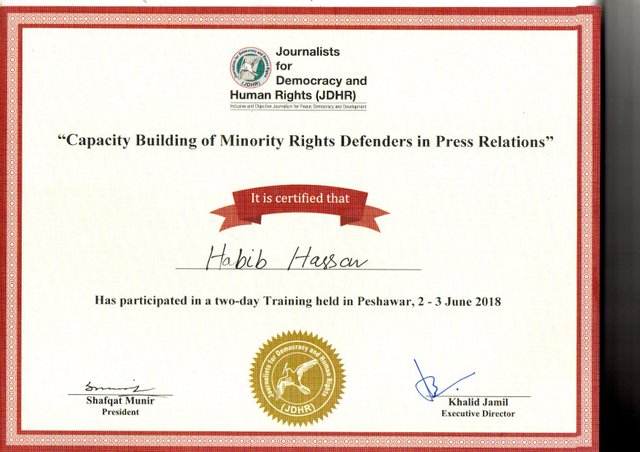 8/2014- August 2015 Consultant, Reflect Global Islamabad


Completed Mapping of Human Rights organization and networks in Pakistan for The Asia

Foundation. Reviewed of drafts tools i.e. the organization capacity assessment tool (OCAT),

selection criteria of the organizations, followed by Participatory Institute

Analysis (PIA) tools etc. Critically reviewed the the final deliverable i.e. report and presentation.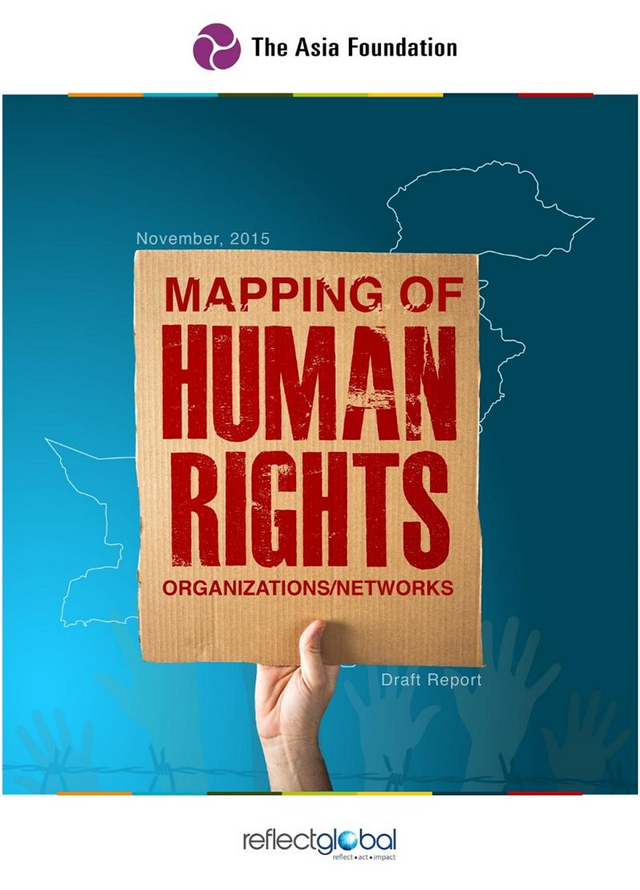 Source       


Care International Peshawar Pakistan          


Provided technical assistance to different projects including GBV, Psychosocial Support

and Women Empowerment, livelihoods and Child Protection Mainstreaming.


December 2011 to

December 2013 worked as Protection Cluster Co-led Sindh Province (Protection cluster Pakistan) International Rescue

Committee .

Coordination with the UN agencies UNHCR, UNICEF and Government Co-leads,

co-chaired the provincial protection cluster meetings and ensured agreement on

key decisions and actions. Established linkages and coordination with national

and local coordination mechanisms· Encouraged and supported NGO and

Governmental participation in the coordination of responses to protection

concerns. I have represented the Protection Cluster at relevant inter-agency,

government, donors meetings and other forums. Developed and presented monthly

and occasional Protection Cluster reports in different forums including inter

cluster meetings, government officials and donors agencies.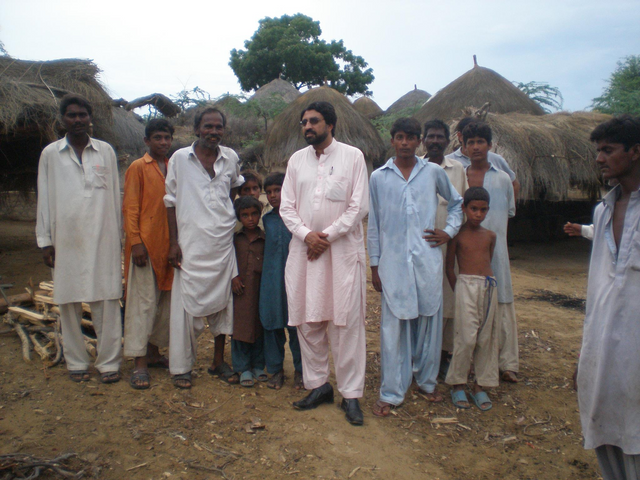 Village Naro Bheel , Mithi district Tharparkar Sindh Province, Pakistan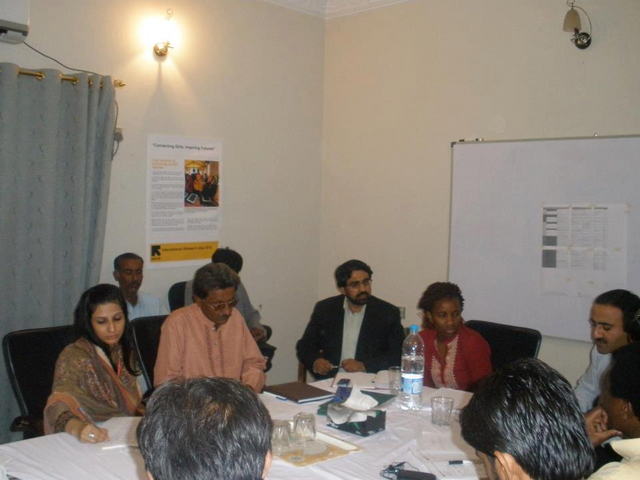 As Co-Chair with Jane Mogheni of UNHCR , coordination meeting held at my Hyderabad Office. Representatives of humanitarian organizations thoroughly discussed action plan for Sindh province flood emergency response on May 29 2012.
 Nov 2010- September 2011    Senior Assessment Manager- (IDPs Vulnerability Assessment and Profiling

Project IVAP) International Rescue Committee (IRC), KP province.
My responsibilities in the project were management and supervision of the Project

Staff along with planning and implementation of the assessment tasks on regular

basis. Coordination with administration and logistics unit, and ensure smooth

operational support to all project staff recruitment,

spending plans, transparent procurement processes.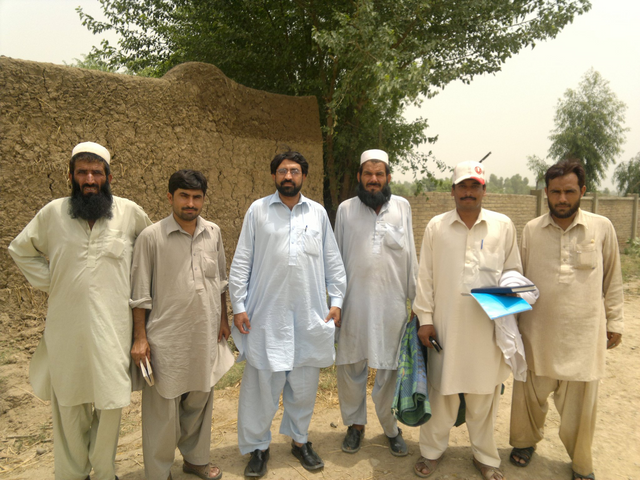 As senior program manager met with team members in the field , in this picture with my colleagues in rural areas of district Dera Ismail Khan.
  June 

2010 to  October  2010

   Public information Manger  - International Rescue Committee (IRC) – KP province       

 Collected

and shared information about the emerging situation in the conflict affected

areas and population displacement related issues with IRC management provincial government , Social

welfare Department UN agencies particularly UNHCR, UNICEF.
During the emergency phase I have made significant contribution to develop Protection

Monitoring Tool kit, this tool was standardized across the protection project

areas in Pakistan, and this has helped the teams to regularly monitor progress

and evaluate results both at output and outcome level from time to time.
Jan 2010 to May 2010-   Protection

Manager (Capacity building of partner organizations) DI Khan/ Tank International Rescue Committee (IRC).         

Successfully

completed the mission of strengthening

local organizations and local government departments. Led IRC 's

capacity building team and facilitated trainings on different themes of emergency

protection, organizational code of conduct 

 to partner organizations and government

officials,

       

Result of the mission - Result of the successful

mission was establishment of district protection

cluster that was turned to a vibrant coordination forum for civil society, UN

and government departments.  Referral

pathway for services on district level was developed. Registration of more than

two thousands most vulnerable IDPs from the conflict region (Waziristan) was

completed.


December 2008 to December 2009   Protection Services Field Manager IDPs Camps –

Peshawar KP , International Rescue Committee (IRC)

  
Training Revised and assisted the

development of training modules for child protection and mainstreaming.


Monitored program activities to ensure all relief work is free from any form of abuse and

exploitatiLed districts level protection team (Information

officers, Referral officers, Monitoring officers and database officers).
---
Apr, 2002 — Dec, 2003    Team

Leader Save the Children UK (Refugee

camps and return area- Cross border Pakistan-Afghanistan ) -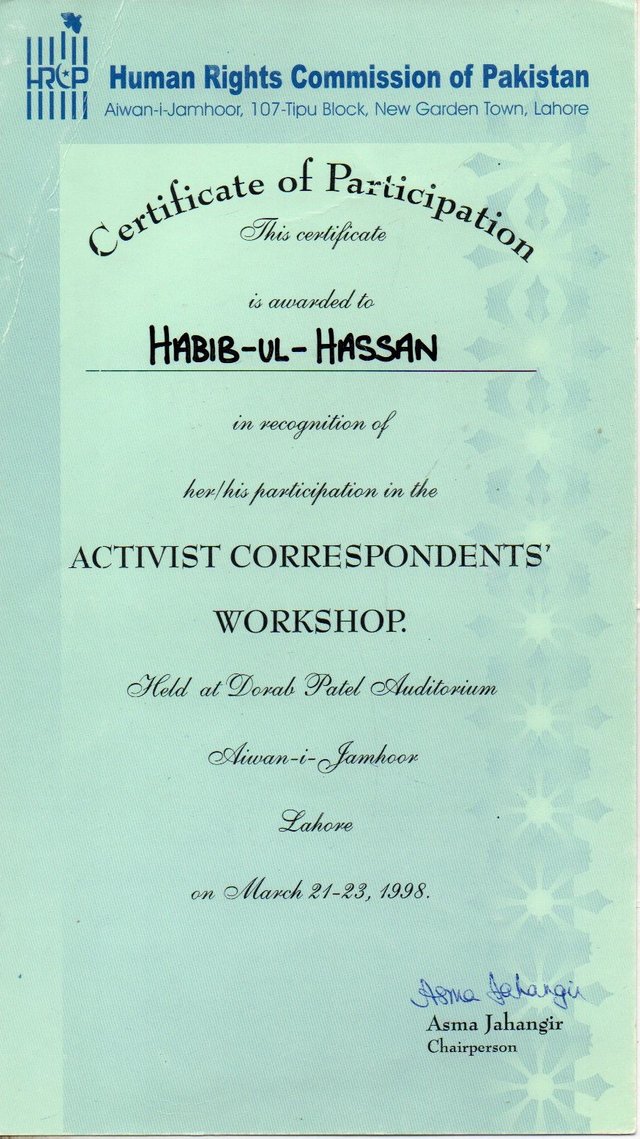 My training certificate , signed by Asma Jahangir
March 2003 to November 2005 worked with national NGO Society for the protection of the rights of the child . during this job I have managed trainings for field staff and
established networking with other organizations.
Prisons visits in different districts of the province, teacher trainings,
arranged consultative meetings and seminars about implementation of conventions and treaties aimed building a better environment for children and other vulnerable groups.
1998-1999 worked as Coordinator Human Rights commission of Pakistan .Developed District Core group for Human Rights on district level, Visited the Prisons and detention centers .Complied recommendation for Juvenile Justice System in FATA . Conducted survey about trafficking in women and children in KP and FATA provinces of Pakistan. Organized Seminars and workshops for awareness and promotion of basic rights, Led Fact Finding Missions of hundreds of human rights incidents.  
---
---
Traveling
Since my early youth i was keen to visit different cities and beautiful locations of my country. I have visited different parts of my country, my job was also helpful because of working in different locations of the country.
Similarly I have got the opportunity to visit Scandinavian countries Norway and Sweden , India, Azad Jammu Kashmir and Afghanistan.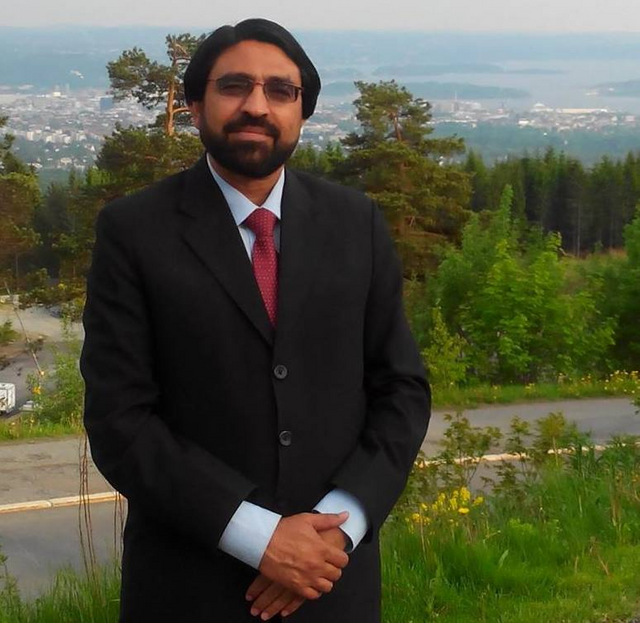 O
Oslo Norway
Reading
I am firm believer that a book is precious friend and source of great pleasure and wisdom. I can't live without books. In my school life I started reading folks stories in Pushto language, gradually also started reading in Urdu and in English. In my University phase English literature, History, Law, Governance and Human Rights were my favorite subjects. Currently I am learning French language via distance learning from Allama Iqbal Open University Islamabad .
I have two libraries one is in my ancestral home in district Bajaur and the other in my Peshawar house.
Writing
I started writing at the age of twelves shared some information about my town and my school in weekly edition of an Urdu daily Mashriq . weekly children edition of the paper was full of interesting material and encouraged the readers to write . Before graduation I was engaged with several news papers as district reporter. Gradually my responsibilities in the field of journalism increased . In 1995 to 1997 I have developed good rapport with different Media houses including BBC Pushto Service, Radio Pakistan and daily the Frontier Post.
In 1996 I have lunched the publication of Monthly Magazine from Peshawar city utilized my financial resources and energy. Overall objectives of the publication was to highlight social issue , promote human rights and pushto language in the tribal belt.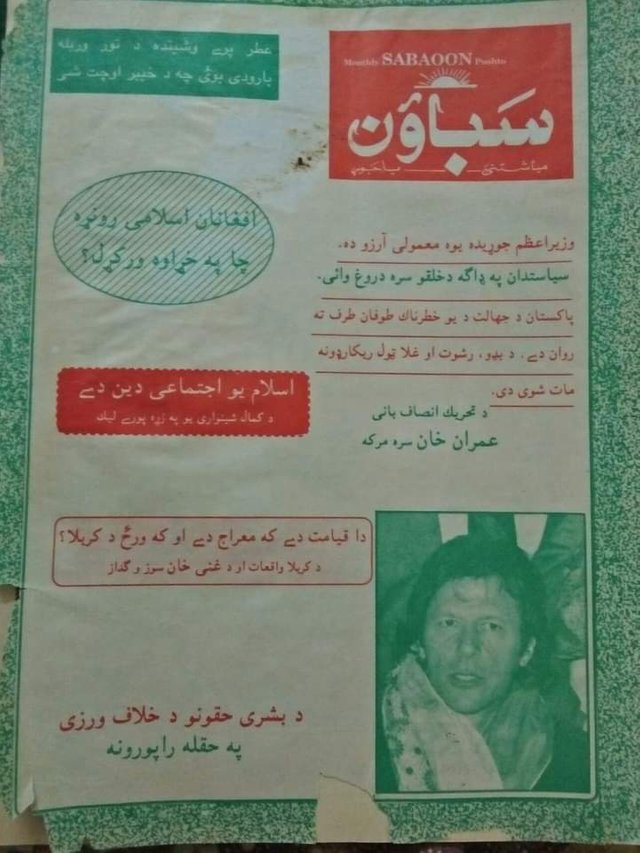 Cover of Monthly Magazine Sabawoon May 1997
Social work
I am volunteer member of different human rights organizations and social networks. Participation in Seminars, training workshops and consultative meetings is great opportunity for learning and experience sharing .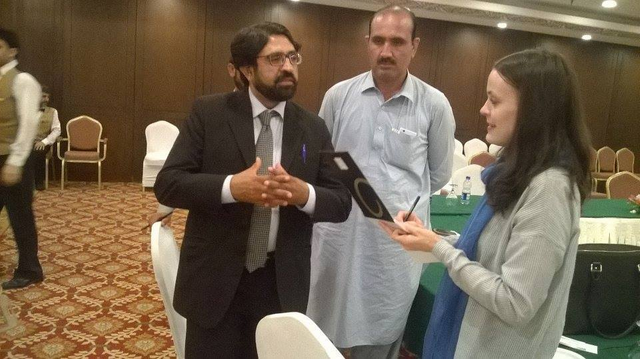 With Nadja Wuensche UNDP Pakistan during strategic planning workshop organized by National Commission for Human Rights .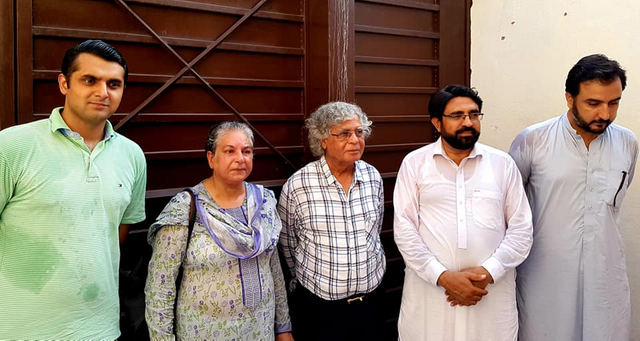 With my colleagues Hina Jillani Advocate of the supreme court of Pakistan and special representative of the secretary general on Human Rights defenders, Ghazi Salahuddin editor daily the news and Hamza Jehangir advocate during visit to Peshawar . My other hobbies are Gardening , Cooking , different indoor and outdoor games including Badminton, Football and Table Tennis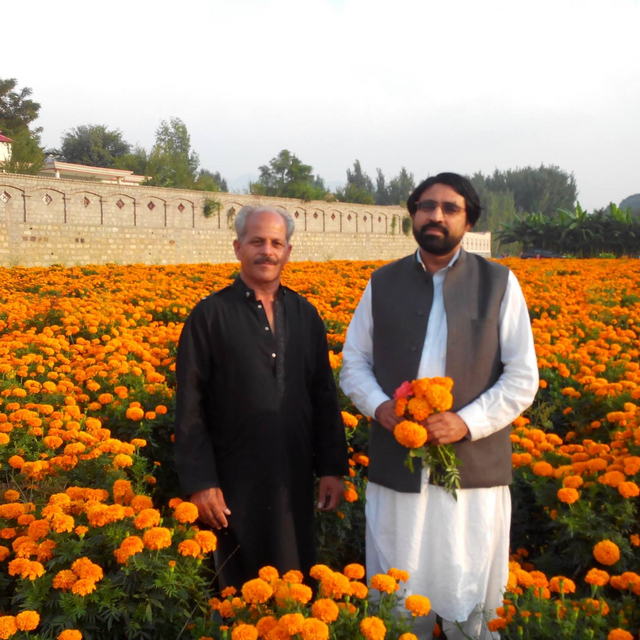 In the fields of Marigold flowers with friend Raza Tanoli District Mansehra
---
---
How did I know about steemit 
 well I got to know about this  platform by  my daughter @janemorane  I have been writing is my whole life and my daughter told me to write here they will value your writing  that is how I got to know about steemit