INTRODUCTIONS POST BY @HONORINE||MY ACHIEVEMENT 1 POST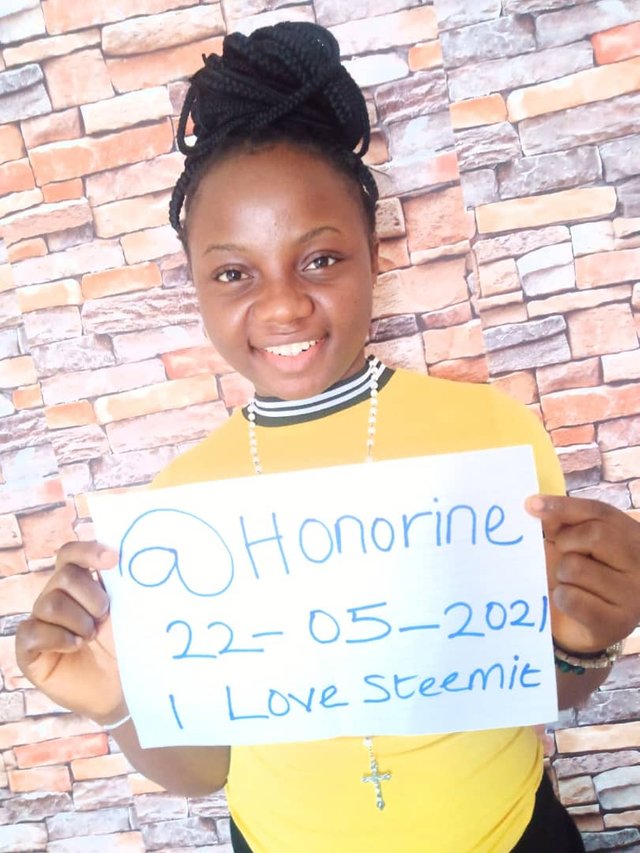 Good afternoon friends,I am glad to join this an amazing platform called steemit.I really know that I have taken the right step in the right direction.
ABOUT ME
My name is CHISOM HONORINE a resident of Aba city in Nigeria.I was actually born in Cameround so i can speak a bit of French.
I have already completed my high school in 2017 and presently i work as a reception in De Flora Gardens hotel here in Aba city.
MY HOBBIES
My hobbies are basically singing,seeing movies,cracking and above all i am a loving person.I love God and humanity.
MY JOURNEY TO STEEMIT
Well i never knew of steemit until my friend @jennylove8 told me about it and the importance of joining steemit.
Finally,i went to the Aba steemit training centre today and @focusnow also encouraged me to join while @samuel20 who was also preesent at the training centre help and guided with to write my introduction post.
WHAT IS MY PURPOSE OF JOINING
I joined Steemit to make new friends and also to post decent and original contents on steemit.I will write more about nature,life,and crypto related matters.
Thank you all for reading my introduction post.
❤❤❤❤❤❤