[ESP-ING] Una futura Comunicadora Social en Steemit - Mi presentación formal // A future Social Communicator at Steemit- My formal presentation.
¡Hola comunidad Steemit, mi nombre es Isabel!
Tengo 21 años y soy estudiante del ultimo trimestre de Comunicación Social mención Publicidad y Relaciones Publicas en la Universidad Bicentenaria de Aragua. Trabajo como periodista en una consultora de comunicación integral en Buenos Aires.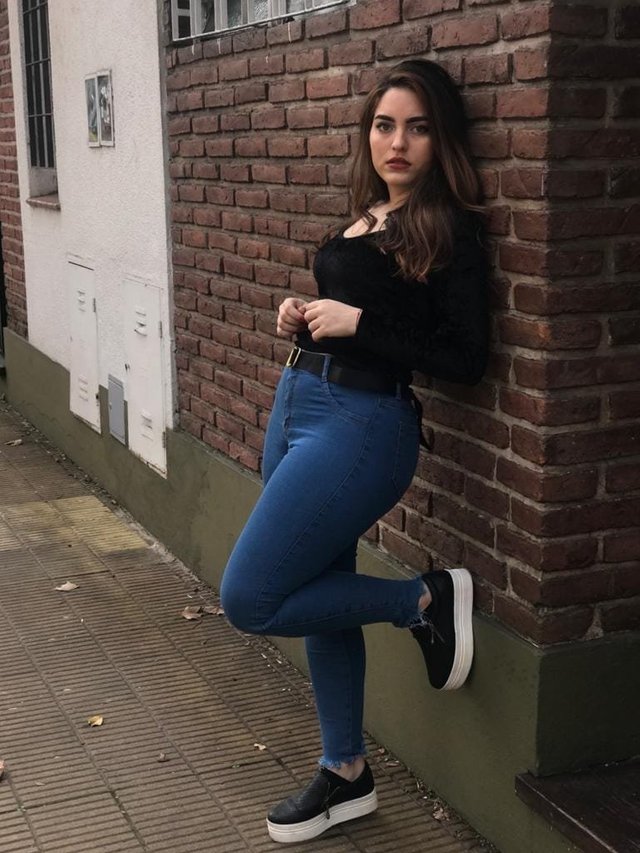 Siempre es fácil decir quienes somos en el momento, pero la historia de como logramos las cosas es lo que realmente vale la pena, y hoy quiero contarles todo.
Nací en Aragua, Venezuela donde viví por 19 años con mis padres y mis hermanos. Me considero una persona muy social, activa y amigable, a veces también suelo ser muy sincera y eso me apunta en contra.
Desde adolescente me gusto el mundo del modelaje y a finales del 2016 comencé una corta carrera de modelo. Participe en una serie y estuve en pasarela acompañada de la presentación de grandes artistas venezolanos. Aunque me gustaba, choque con la realidad de que no todo el mundo quería verme bien, no era un mundo para una persona tan frágil de sentimientos como yo y a finales del 2018 decidí abandonarlo.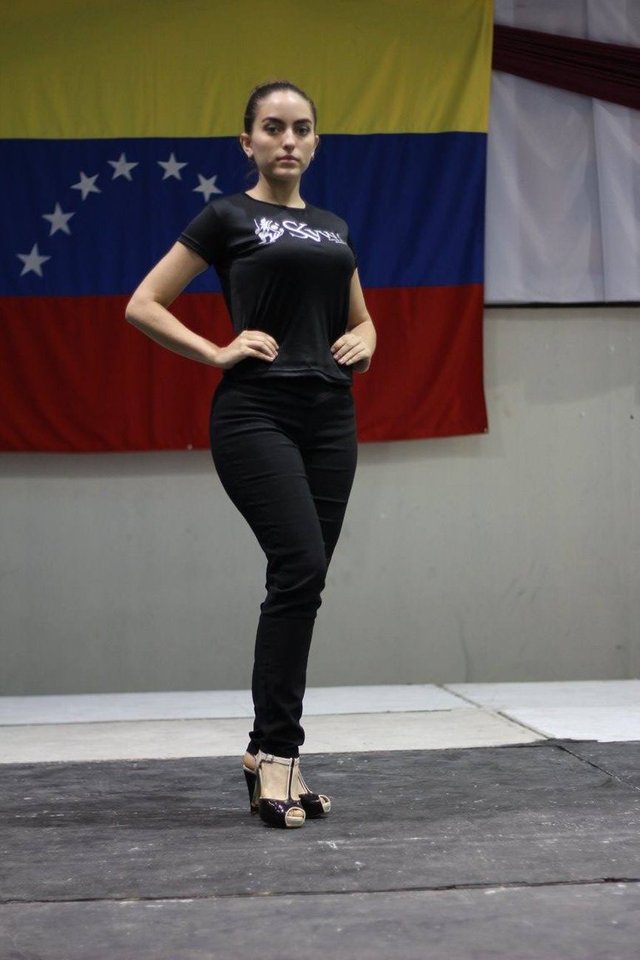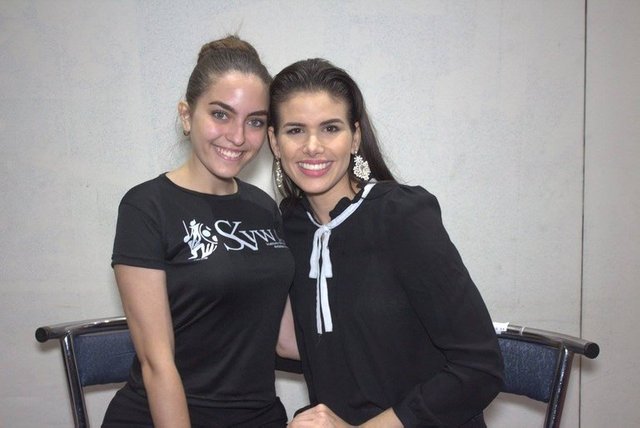 Siempre tuve pasión por investigar, indagar y comunicar la verdad, por eso en el 2017 tomé la decisión de iniciar mi carrera universitaria y la Comunicación Social era la indicada. Ese año estuvo lleno de sorpresas porque comencé a hacer amigos, estudiaba algo que me apasionaba y por supuesto, conocí el amor. En ese momento no sabia que esa persona seria la clave de un cambio rotundo en mi vida.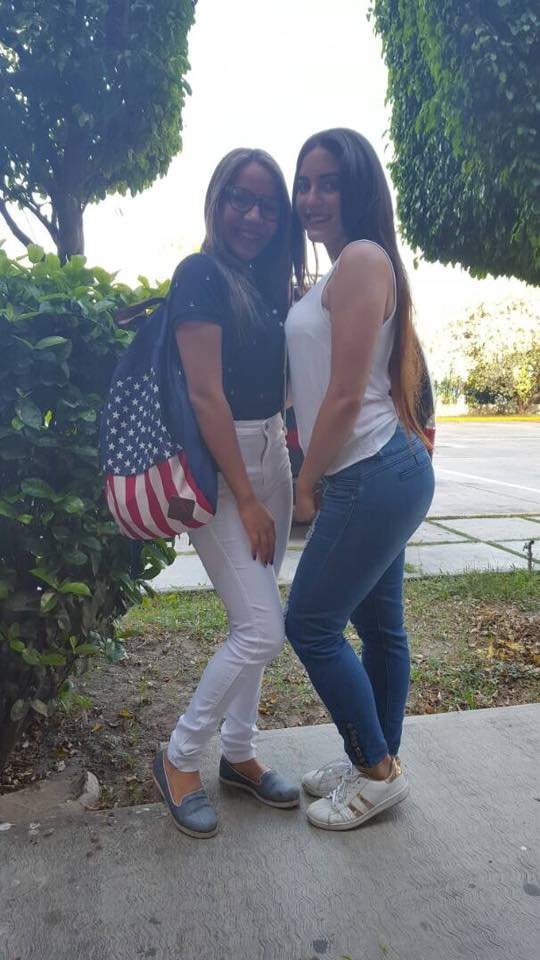 Rafael, mi ex novio, con quien dure un año y seis meses de relación fue mi compañero en los estudios, me ayudo a conseguir una beca para pagar mi carrera y además me ayudaba con mis deberes, en fin, no nos separábamos ni un segundo, la relación que todos sueñan la teníamos nosotros, basada en confianza, amor y respeto. Como no todo puede ser color de rosas el tomo la decisión de irse del país a México, donde nos encontraríamos para seguir viviendo nuestro sueño.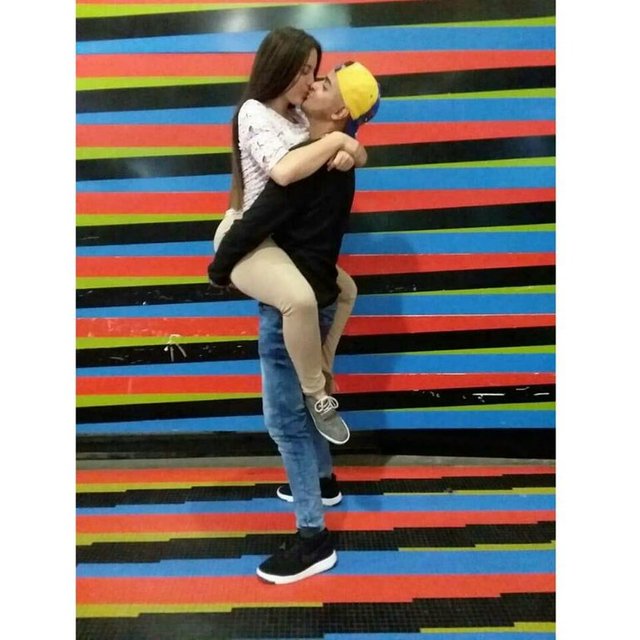 La relación a distancia iba perfecta y mis planes para viajar junto a él estaban cada vez más cerca. Transcurridos seis meses el solo se alejó, no respondía mis mensajes, ni mis llamadas y cuando aparecía solo decía que estaba trabajando y que pronto compraría el pasaje. A un mes de la fecha pautada en la que yo viajaría apareció y me llamo para decirme que su dinero no lo quería malgastar en mí y que diéramos por terminada nuestra relación. Se acabo todo, mi mundo se caía porque realmente yo sentía que lo amaba, pero no hay mal que por bien no venga, esa tarde mi hermano me llamo para informarme que mi boleto para irme con el a vivir en Buenos Aires estaba comprado.
En mayo del 2019 continuaba mi carrera universitaria online, me despedía de mi familia y amigos y pisaba la gran ciudad de bellos parques, el mate y los asados para comenzar mi vida adulta. Me toco trabajar de muchas cosas, aguantar abusos por jefes corruptos, clientes malhumorados y un sinfín de cosas a la que no estas acostumbrados mientras vives en las alas de tus padres.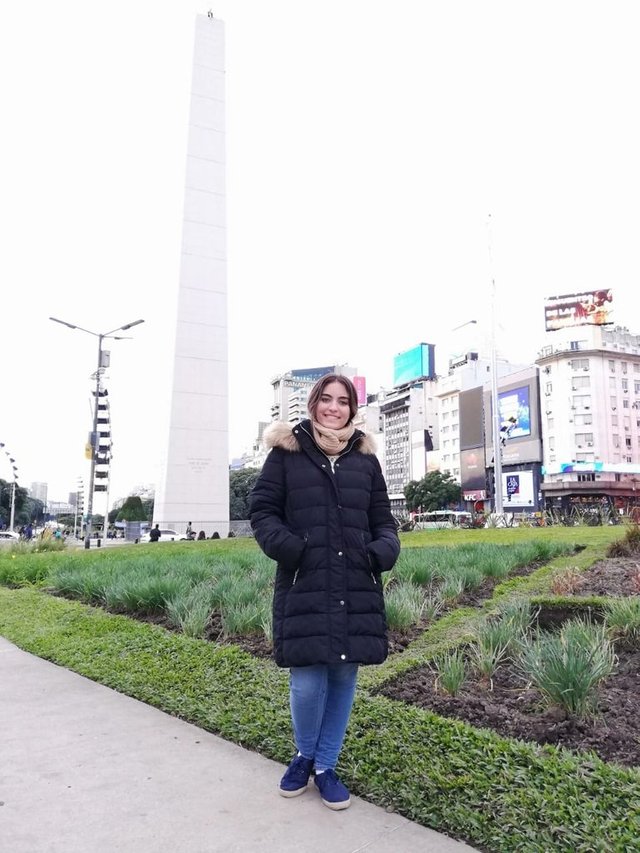 Iconos Press Company, la empresa que me abriría sus puertas para darme experiencias únicas y permitir exponer todas mis habilidades. Soy una persona altamente creativa y me gusta plasmar mis ideas en diseños y textos creativos para redes sociales. Mi objetivo es trabaja y que las personas sepan cuando un trabajo tiene mi nombre.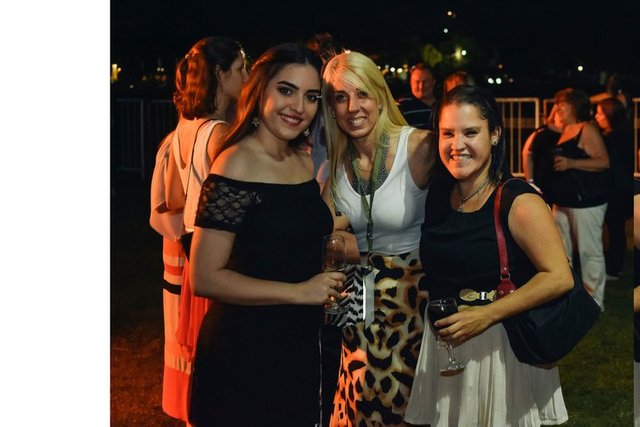 Actualmente soy una joven adulta viviendo con su hermano en Buenos Aires, con un hermoso perrito llamado Rocco. En mis tiempos libres me gusta decorar uñas, hacer pasteles, limpiar las cejas de mi prima, salir a bailar con amigos o estar al aire libre, me gusta asistir cada domingo a la iglesia y considero que lo mejor que me le ha pasado a mi vida es tener el evangelio de Jesucristo en mi vida.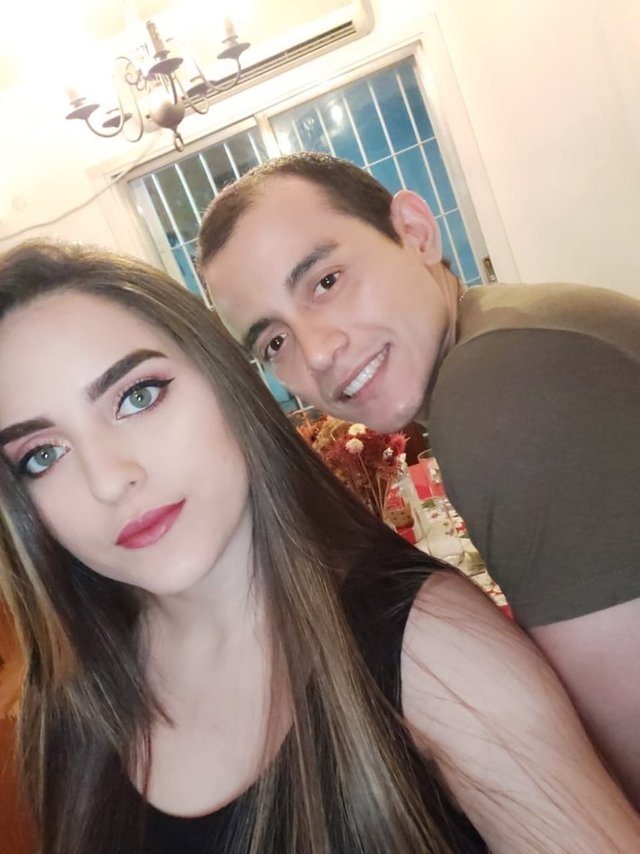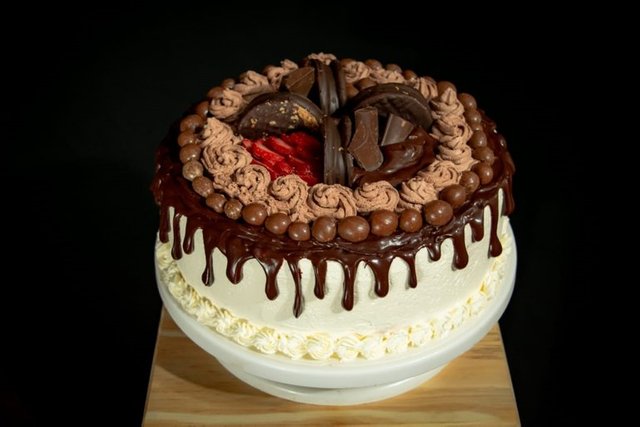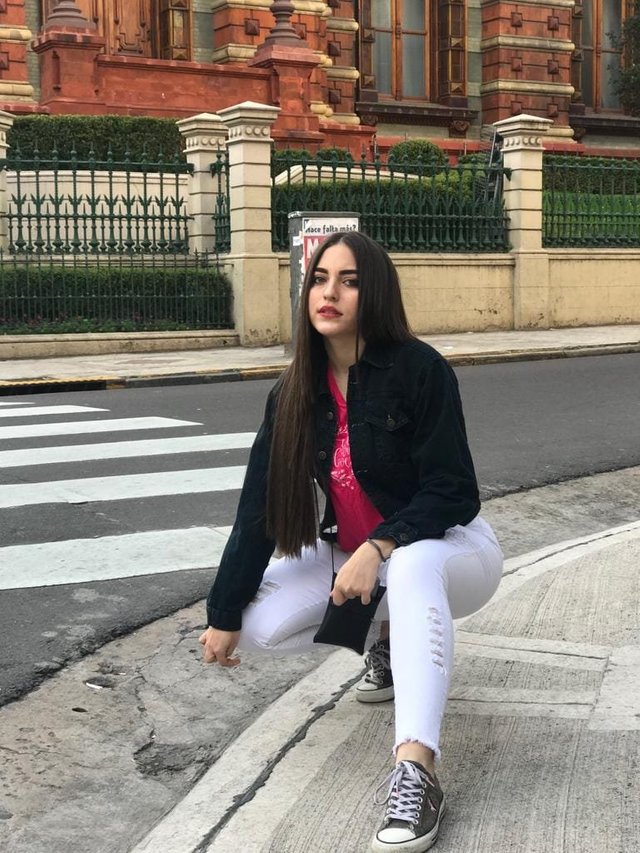 En una corta edad tuve que tomar decisiones difíciles pero sin duda las volvería a tomar porque amo quien soy, de donde vengo y el potencial de mi futuro!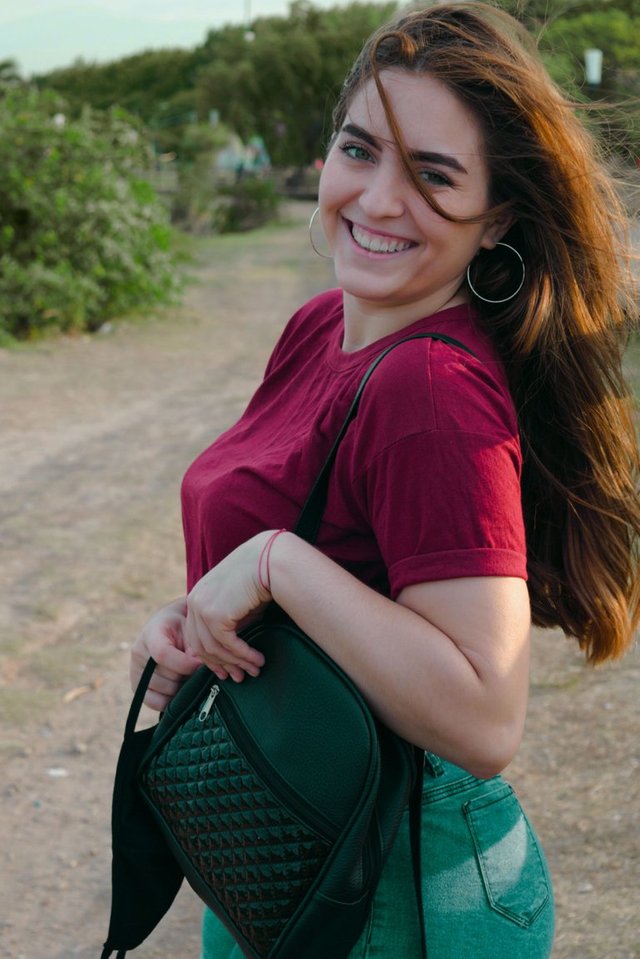 English version
Hello Steemit community, my name is Isabel!
I'm 21 years old and I'm a student in my last trimester of Social Communication, mention in Advertising and Public Relations at the Universidad Bicentenaria de Aragua. I work as a journalist in an integral communication consultancy in Buenos Aires.
It is always easy to say who we are at the moment, but the story of how we achieved things is what is really worthwhile, and today I want to tell you all about it.
I was born in Aragua, Venezuela where I lived for 19 years with my parents and siblings. I consider myself a very social, active and friendly person, sometimes I am also very sincere and that points against me.
Since I was a teenager I liked the world of modeling and at the end of 2016 I started a short modeling career. I participated in a series and I was on the catwalk accompanied by the presentation of great Venezuelan artists. Although I liked it, I clashed with the reality that not everyone wanted to see me well, it was not a world for a person as fragile of feelings as me and at the end of 2018 I decided to abandon it.
I always had a passion for investigating, inquiring and communicating the truth, that's why in 2017 I made the decision to start my university career and Social Communication was the right one. That year was full of surprises because I started to make friends, I was studying something I was passionate about and of course, I met love. At that time I did not know that this person would be the key to a resounding change in my life.
Rafael, my ex boyfriend, with whom I lasted a year and six months of relationship was my partner in my studies, he helped me get a scholarship to pay for my career and also helped me with my homework, in short, we were not separated for a second, we had the relationship that everyone dreams of, based on trust, love and respect. As not everything can be roses, he made the decision to leave the country to Mexico, where we would meet to continue living our dream.
The long distance relationship was going perfect and my plans to travel with him were getting closer and closer. After six months he just moved away, he didn't answer my messages or calls and when he did show up he would only say that he was working and that he would soon buy the ticket. A month before I was scheduled to travel, he showed up and called me to tell me that he didn't want to waste his money on me and that we should end our relationship. It was all over, my world was falling because I really felt that I loved him, but every cloud had a silver lining, that afternoon my brother called me to inform me that my ticket to go with him to live in Buenos Aires was bought.
In May 2019 I continued my university career online, I said goodbye to my family and friends and stepped on the big city of beautiful parks, mate and barbecues to start my adult life. I had to work in many things, endure abuse from corrupt bosses, grumpy clients and a lot of things that you are not used to while living in the wings of your parents.
Iconos Press Company, the company that would open its doors to give me unique experiences and allow me to expose all my skills. I am a highly creative person and I like to translate my ideas into creative designs and texts for social networks. My goal is to work and let people know when a job has my name on it.
I am currently a young adult living with her brother in Buenos Aires, with a beautiful dog named Rocco. In my free time I like to decorate nails, make cakes, clean my cousin's eyebrows, go out dancing with friends or being outdoors, I like to attend church every Sunday and I consider that the best thing that has happened to my life is to have the gospel of Jesus Christ in my life.
At a young age I had to make difficult decisions but I would definitely make them again because I love who I am, where I come from and the potential of my future!
Special thanks to =>
Cc: @steemcurator01
Cc: @steemcurator02