Achievement 6 Task by @juichi: Understanding Curation and Community
Holla Steemians! Let's keep our spirits soar high despite all the challenges in our lives. Today, I am discussing my last achievement and I am very grateful that I finally reach this point with the support of our curators and @cryptokannon.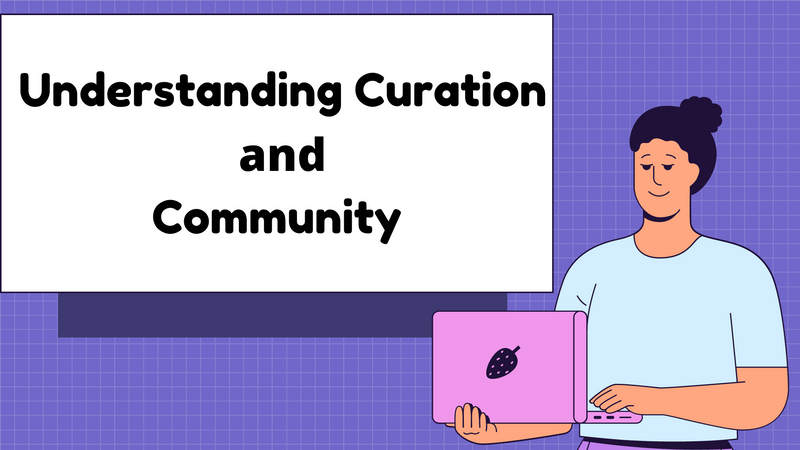 Let me start my column about "Understanding Curation and Community."
How did Voting and Curation work On Steemit?
Most of us joined steemit because of its definition "blog and earn". But the question there is how will we earn? One of the basic ways of earning here on steemit is to gain the curator's trust by making a quality post. That is an example of how voting and curation work. You need someone to vote for your post to earn curation rewards. Voting a post in Steemit is somewhat the same as "like" in other social media. In the lower part of your post there, you can see two arrows, the green arrow is for your upvote when you like someone's post while the red one is for downvote when you dislike a post.
You cannot upvote all posts for it will also affect your Voting Mana. So my advice is, you should prioritize a post that is quality enough that deserves your upvotes. In every 100% upvote, it will subtract 2% from your voting mana. But, you don't haved to worry it will recharge by 20% every day. To be more influential, it is advised that you have to upvote posts 10 times a day or if you upvote more than 10 times your votes cast will have less value. You can update your voting mana on @steemworld.org.
Once your steem power will reach 500, then you can see a vote slider every time you cast your vote. This time you can now choose the % of upvotes you wanted to give or how many times you wanted to vote each day.
Curation reward means the distribution of the rewards which is 50% of your payout goes to us, authors and the other 50% will go to the curators. You can also down votes posts that look spammy or doxxing comments. It is better to help to minimize those kind of posts for most of them are phishing sites or thiefs.
What happened if you vote a post before 5 minutes marks after posting?
Some of us aren't aware that there are split of time during voting. As I have known 50% that the curators share from post is calculated based on the time when the votes are cast. To get a 100% curators reward, we should wait atleast 5 minutes maturity of the post. The more bigger steem power you have is the more influential you will become and more reward from the curation.
| Time | Curator Reward | Rewards in Pool |
| --- | --- | --- |
| 1 minute after posting | 20% | 80% |
| 2 minutes after posting | 40% | 60 |
| 3 minutes after posting | 60% | 40 |
| 4 minutes after posting | 80% | 20 |
| 5 minutes after posting | 100% | 0 |
Who will you vote for Steem Witness and why?
The Steem blockchain, requires a set of competitive group of people who are in charge of developing apps, tolls etc. Thier main function is to keep the steemit eco system safe and productive those people are called "Witnesses". For them to passed as witnesses they must be elected first through the votes from all Steemian in different communities.
I have already voted 3 witnesses so far, the first one is @justyy, the developer of Steemyy.com next is @steemchiller, the developer of Steemworld.org and the last one is @xpilar the new developer of Steemauto. I voted for them because thier developed tools are very useful in Steemit blockchain and I am using it almost every day.
Which community will you joined in Steemit, and why?
You can find lots of communities in Steemit. But my advice, join a community whom you are feeling comfortable and a community that plans ahead.
I am only listing the communities where in I am actively posting;
| Communities | Reasons why I am active |
| --- | --- |
| Steeming Community | This is my mother community. I served her as a moderator. This commnity molded me and helps almost of thier members. |
| Steem Japan Community | I am in Japan I can relate most of thier contest and I post my Japan experiences here. I also served here as a moderator. |
| Steem Philippines | I am a Filipino and this is the community I need to be with. |
| Steem Foods | I love to cook and experiment recipies. I like this community because I can post about my recipes and restaurant reviews. |
I am submitting my Achievement 6 to @cryptokannon and @yohan2on,
That is my quick discussion of this achievement base on my own idea and understanding.
Kind regards,
@juichi