Logro 1. Mi presentación ante la comunidad de Steemit por @kararolvalero//Achievement 1. My presentation to the Steemit community by @karolvalero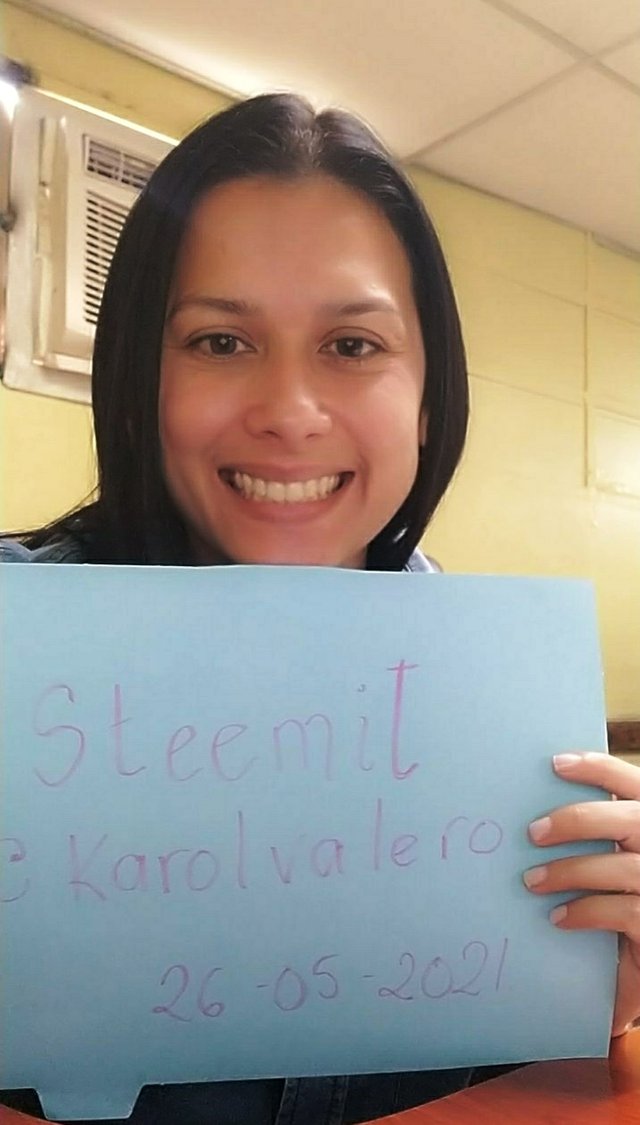 Hola querida comunidad de Steemit ..! Hoy estoy muy emocionada por iniciar este nuevo reto e introducime en esta comunidad, y asi poder expresar muchas cosas de mi, compartidas en este post de introducción.
Mi nombre es Karol Vanessa Valero Bastidas, tengo 33 años de edad, soy venezolana, naci el 28 de julio de 1987, en el Estado Trujillo, especificamente en la ciudad de las siete colinas Valera, alli vivi hasta que tenia 17 años luego me mude a Barquisimeto donde he vivido ya por mas de 10 años, tanto Valera como Barquisimeto son ciudades muy bellas, que cuentan con un rico clima, montañas y bellos paisajes los cuales puedo disfrutar.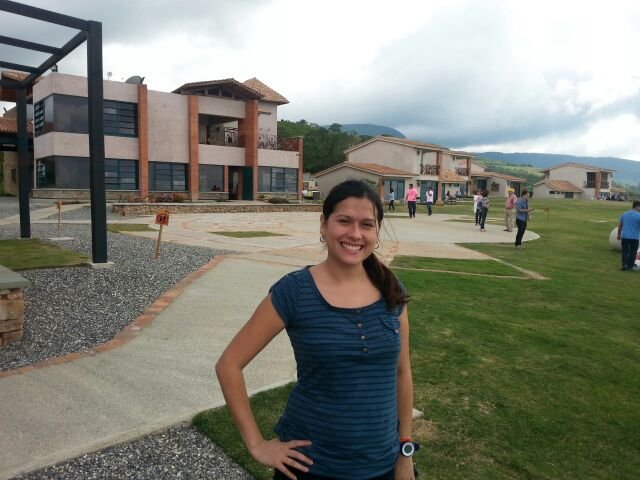 En un lugar muy bonito en Sanare
Hello dear Steemit community ..! Today I am very excited to start this new challenge and introduce myself in this community, and thus be able to express many things about myself, shared in this introductory post.
My name is Karol Vanessa Valero Bastidas, I am 33 years old, I am Venezuelan, I was born on July 28, 1987, in the State of Trujillo, specifically in the city of the seven hills Valera, there I lived until I was 17 years old then I moved to Barquisimeto where I have lived for more than 10 years, both Valera and Baruisimeto are very beautiful cities, which have a rich climate, mountains and beautiful landscapes which I can enjoy.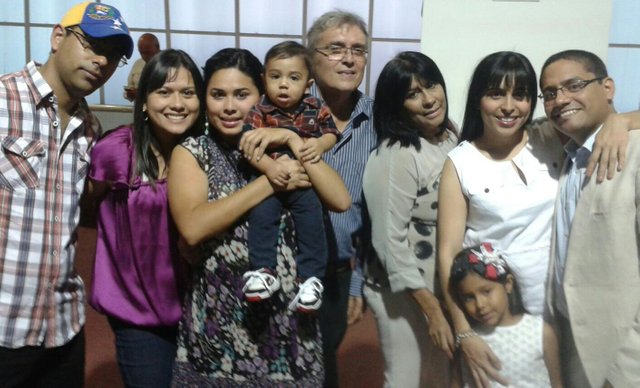 Mi familia cuando estabamos todos en Barquisimeto
Soy la menor de tres hermanas, de padres felizmente casados, con 38 años de casados, aun no tengo hijos, tengo tres hermosos sobrinos, mis hermanas actualmente vive en España. Estoy casada desde hace 4 años y siento que la vida en matrimonio es muy diferente pero me gustan estas nuevas experiencias
I am the youngest of three sisters, of happily married parents, with 38 years of marriage, I still have no children, I have three beautiful nephews, my sisters currently live in Spain. I have been married for 4 years and I feel that life in marriage is very different but I like these new experiences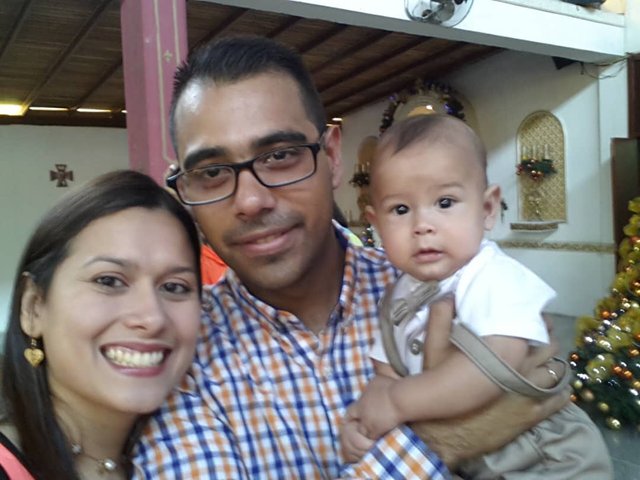 Con mi esposo y sobrino menor
Soy ingeniero Electronico, egresada de la Universidad experimental politecnica Antonio jose de Sucre, mejor conocida como el poliloco jajaja. Desde el 2015 estoy ejerciendo el cargo de administradora de informacion en una empresa productora de cemento, y además soy docente universitario en la universidad Fermin Toro en la modalidad online desde hace casi 10 años.
I am an Electronic Engineer, graduated from the Antonio Jose de Sucre Polytechnic Experimental University, better known as el poliloco hahaha. Since 2015 I have been working as an information administrator in a cement producer company, and I have also been a university professor at Fermin Toro University in the online mode for almost 10 years.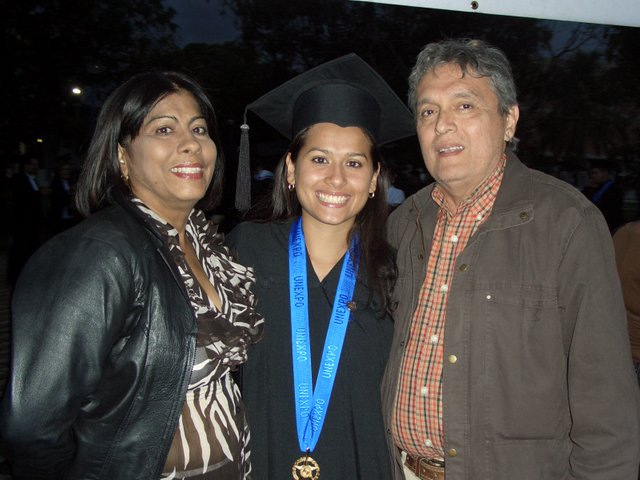 En mi graduación.
Me considero que soy una persona amigable, sincera, amable, respetusa y de muchos valores, siempre estoy dispuesta a ayudar a los demás, Me gusta pasar tiempo en las redes sociales, leer, escuchar música, hacer postres, cocinar, además de hacer ejercicios.
I consider myself to be a friendly, sincere, kind, respectful person with many values, I am always willing to help others, I like spending time on social networks, reading, listening to music, making desserts, cooking, as well as exercising. .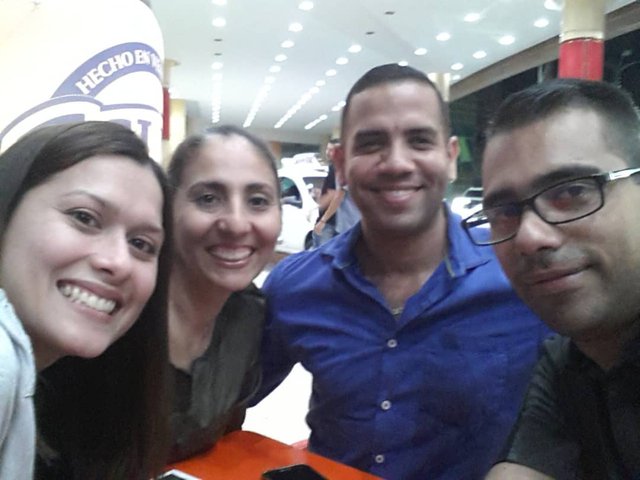 Con grandes amigos
Hoy en dia, Venezuela esta pasando por una situacion dificil, sin embargo poco a poco hemos salido adelante, trabajando de la mano de mi esposo, y aferrados a Dios de quee esto va a mejorar.
Gracias a @sarayvane por presentarme y a animarme a formar parte de esta plataforma, y a @jessikavalero por sus valiosos consejos y por supuesto, gracias a los creadores de Steemit por permitirme ser parte de esta familia.
Today, Venezuela is going through a difficult situation, however little by little we have come forward, working hand in hand with my husband, and clinging to God that this is going to improve.
Thanks to @sarayvane for introducing me and encouraging me to be part of this platform, and to @jessikavalero for his valuable advice and of course, thanks to the creators of Steemit for allowing me to be part of this family.
Espero cada dia compartir con ustedes muchas cosas interesantes, de mimmundo y mi vida, me gusta leer las historias y publicaciones de los compañeros de la comunidad.
I hope every day to share with you many interesting things, from my world and my life, I like to read the stories and publications of the community members.
Las fotos fueron tomadas con mi teléfono, el texto se tradujo en el traductor de Google.
The photos were taken with my phone, the text was translated in google translate