INVESTING IN THE FORM OF STEEM POWER FOR THE FUTURE
Steem investment by doing power ups every day is one of the ways I collect steem power.
---
---
I will use the Steem Power as an investment to share votes with users on this platform.
The investment target for steem power that I will do until the sixth month is around 1,500 steem. I will do this in stages, starting from paying SBD to steem every day and by making purchases that I target at the end of this month.
---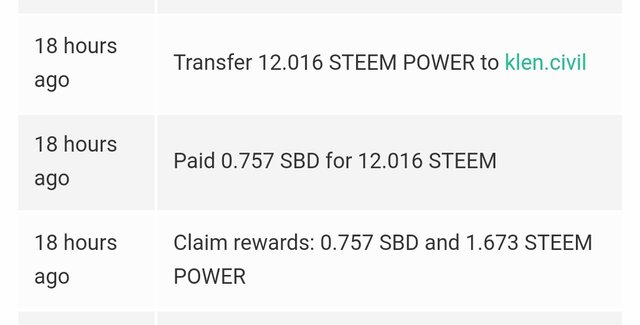 Screenshot my wallet
---
Of course, with the target I set at this time, it will make me wring my mind how to collect steam power in a fairly short time span.
So first of all, as I said above, I will pay every SBD claim to Steem every day, secondly I try to set aside a little of my income to buy Steem within the time I have targeted.
Hopefully this plan will produce maximum results for me and benefit all steemians.
I hope that every post that I share will get significant support from all users of this platform, especially for @booming, @booming01, @booming02, @booming03, @booming04, @steemitblog @steemcurator01, @steemcurator02, @steemcurator03, @steemcurator08.
Here I also invite other users to do the same, so that in the future we will continue to develop on this steemit platform. All the ideas that arise are pure from my thoughts, if you are all like me let's do it together.
I really hope all criticism and suggestions on every post that I share.
---
BEST REGARDS
@klen.civil
FROM ZERO TO HERO
---