My introductory post to Steemiverse
Hello!!! My name is Mc Virgil R. Abellanosa. I am from Philippines. My friends often called me mackie or mackoy. I am a licensed marine engineer and I work at sea for at least 5 months. Aside from being an engineer, I usually paints and reads literary or informative articles that's why my girlfriend @umbayangelica12 had introduced me to this platform where I could find such amazing articles and blogs. I, myself too, can share about myself especially in my field of work (routines, hazards, misconceptions, etc.) to those non-seafarers. As for now, I find this platform very interactive, non-toxic and welcoming. Hoping to meet a lot of you guys here.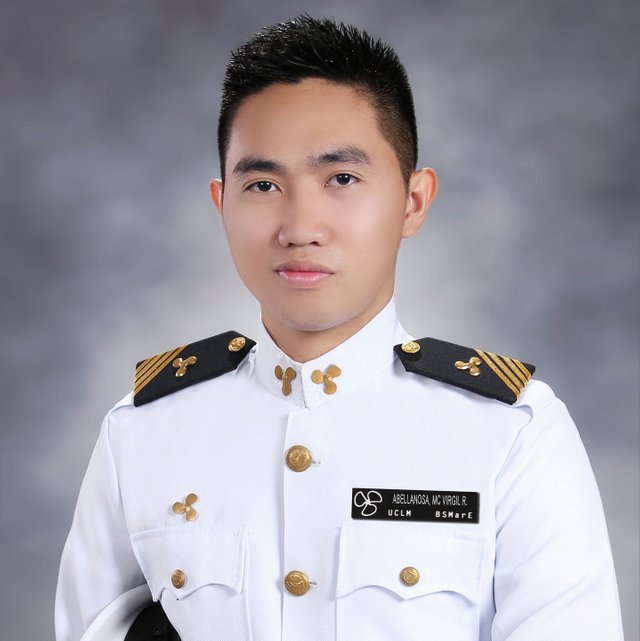 I graduated last 2017 from the University of Cebu - Lapu-lapu and Mandaue Campus under the Norwegian Shipowner's Association Program. Now, I am working as a full-fledged Officer-in-Charge in Engine Watchkeeping.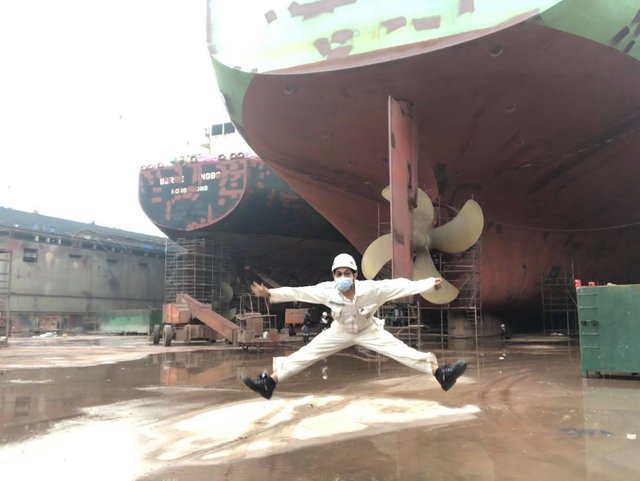 A drydock experience for a seafarer is a very amazing one for only this time when we can actually be able to see what's the condition of the ship's hull, propeller and it's rudder. Few seafarers have tried drydock in their whole sea-faring career, so I was lucky enough to have that kind of experience. The photo above was taken last December in a drydocking port in China.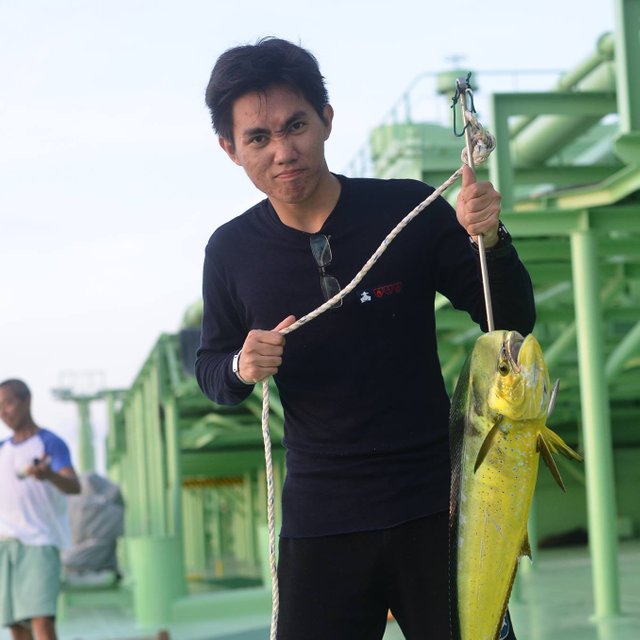 This photo was taken few years ago during my cadetship. Seafaring is a stressful and exhausting profession. However, there's a lot of ways we seafarers are coping-up with stress. One way is to do fishing [well, we're surrounded with vast waters].