ACHIEVEMENT 2 @monjuapollonia task: Basic security on steem
Hello great steemians!
It Sunday and I am so excited about my Achievement 2 task, as I endlessly ask numerous questions to my mentor @fombae. For a while now, I have been part of this block chain and am loving the original content of diverse cultures I read daily.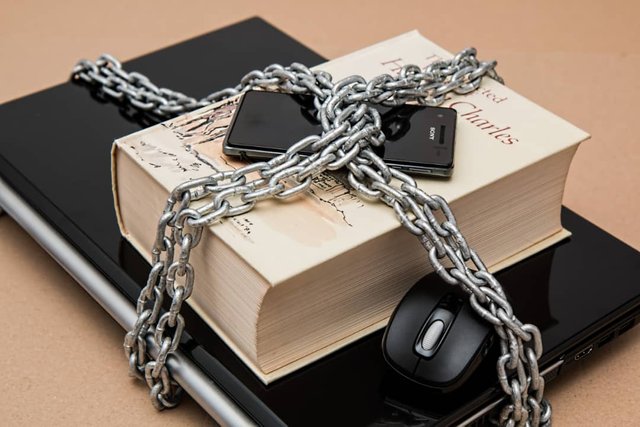 Password as I know provide the first line of defense against unauthorized access to your personal information. It so impressive as I read how @cyptokannon reiterate on the importance of the keys ranging from the least important which is the posting key to the more important which is the master password.
QUESTION 1: Have you retrieved all your keys in steemit?
Yes retrieving my steemit keys was the first thing my mentor emphasized on before I created my account.
So immediately after creating my account, I retrieved all my keys to my Google account.
QUESTION 2:Do you know each of these keys functions and restrictions?
Oh yes! Following the hierarchical order from posting key to the master password, I know that with my posting key allows me to post content, comment on post, votes, edit, follow and mute other accounts if I want to. My everyday log in to steemit is with my posting key.
Next is the Active key which is above the posting key, showing how important it is. With the active key, am able to transfer funds , Power up , Power down transaction, vote for witnesses, convert steem dollars, updating my profile details and why not place a market order.
I equally understood that the active key can also complete all the previous keys functions (posting key).
The owner key is next and us referred to as the powerful key and used it to change other keys in my account including the owner key itself, it's used to recover compromised accounts. I have stored it off line in my flash . There's is what I know of the memo key which is embedded in the owner key used for encrypting and decrypting when am transferring funds.
The last but most important of them all is the master password. That's the reason why it's called master password because I can use it to generate all the other three keys. I can only use it during account recovery .
QUESTION 3: How do you plan to keep your master password?
Being the most important of them all, I have
Stored it in my Gmail account drive and also mailed it to my younger brother who is trust worthy but not yet a steemian.
QUESTION 4: Do you know how to transfer your steem token to another user account?
No, as a newbie here, am hopping to understand in the days ahead, it quite challenging trying to understand all this. I think will understand how the steem token transfer work as my experience get to growth on the steemit community.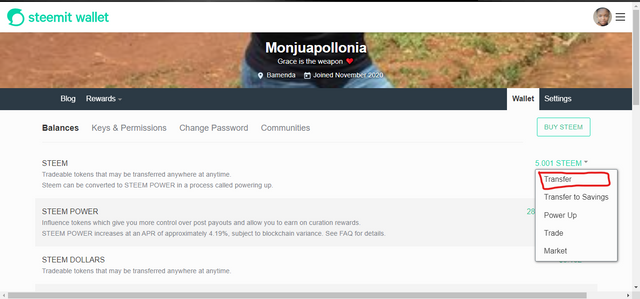 Log in my wallet and click Steem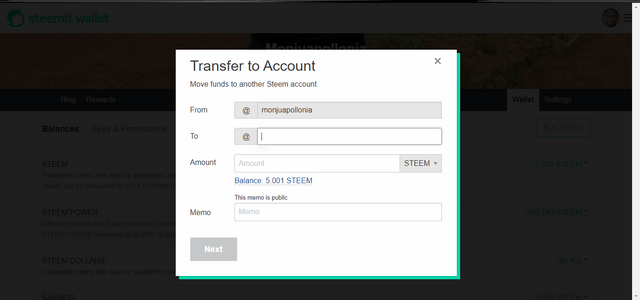 Pop up, I can put the account and amount of STEEM to be transfer to the account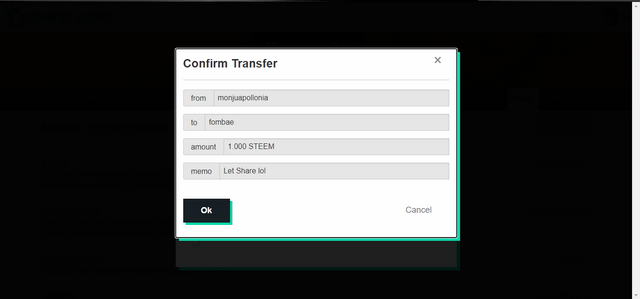 Lastly you have to confirm the transfer
QUESTION 5: Do you know how to Power up your steem?
Powering up builds my steem power and having more steem power. The higher my steem power, the more value my steem account. So with time, I will get to understand more aspects of powering up.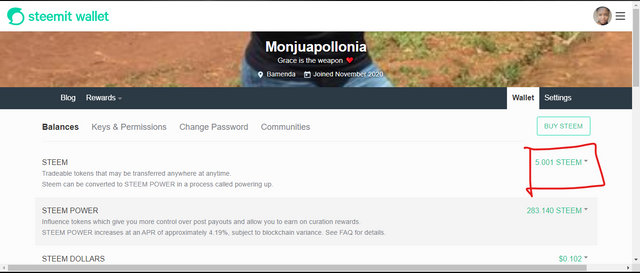 Log into my wallet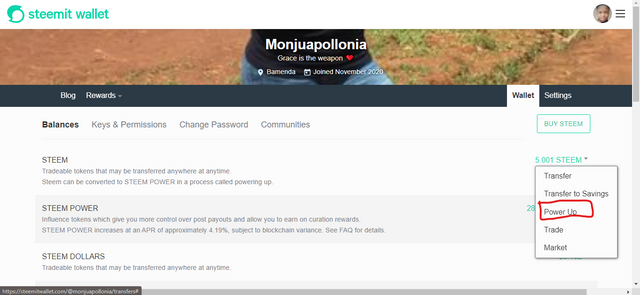 Select powerup from the drop down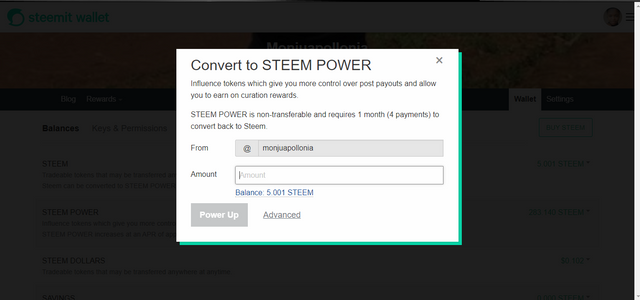 Put in the amount of steem and click power up.
#achievement2
#cryptokannon
#fombae
#newcomer
#steem-cameroon
#cameroon