Achievement 2 @olabillions Task : Basic Security on Steem
Good afternoon my fellow steemian it's been a fruitful day for me I hope it is for you too, am greatful to @vhenom for linking me up and signing me on this extravagant plaform.
Am here again to complete my achievement 2 as requested by the newcommer community, the basic security on steem, I will be penning down my answer in order of the mentioned questions.
Question 1
Have you retrieve all your keys on steemit?
Joining steemit from the onset, I have been told and guided by my mentor @vhenom which is also my younger brother on the term steemit keys and how to keep it safe and secure, all of my key which are,
The Master key
The private Posting key
The owner key
The Active key
The Memo key
All of this aforementioned keys have been retrieved and also kept offline.
Question2
Do you know each of these key functions and restrictions?
The function of this keys are as follows:-
Master key
The master key is an essential key among all keys that is used for recovering a compromised account and it can be used to generate other keys.
Posting key
This key is used for publishing a post or making comments in other people's post, this key is used to access your steemit blog and gives you the power to perform action on your blog like resteeming of post, upvoting or downvoting a post, following other steemit users, this key is not used for any monetary related action in steemit, it's best to also be kept safe but if seen or used by others your money can't be affected.
Owner key
Among all keys the owner key is the most important key in the sense that this key is used to change other keys including itself, it should also be saved offline for future use if there is a situation that requires the use of this key.
Active key
Do yourself a favor and also keep this key offline because if this very key get into the wrong hand all of your token will get lost as it gives permission to monetary aspect of your wallet, when transferring token for example, when trying to power up your liquid steem to steem power you active key will be required to complete this transaction likewise when converting you steem dollar to liquid steem or transferring an amount of steem or steem dollar to other users all of this action are done with the permission of an active key, so do well an keep this save too.
Memo key
The memo keys as the name implies is used for encryption and decryption of memos, this key also should be kept safe.
Question 3
How do you plan to keep your master password?
All of this keys has their individual action they perform and all are meant to be kept safe not only the master password, all of this keys should be kept safe, in my case my master password is saved in my hard drive and I also went fort to print it out offline from a printer incase I have virus issues with the hard drive.
Question 4
Do you know how to transfer your steem token to another steem user account?
Steem token can be transferred from your wallet to another user wallet with the permission of the active key, of course I can tranfer steem to other user account as I will be demonstrating this procedure with screenshots.
Step 1: on your dashboard of your account you can see wallet, click on it
Step 2: by now you are already viewing your wallet as you can see your token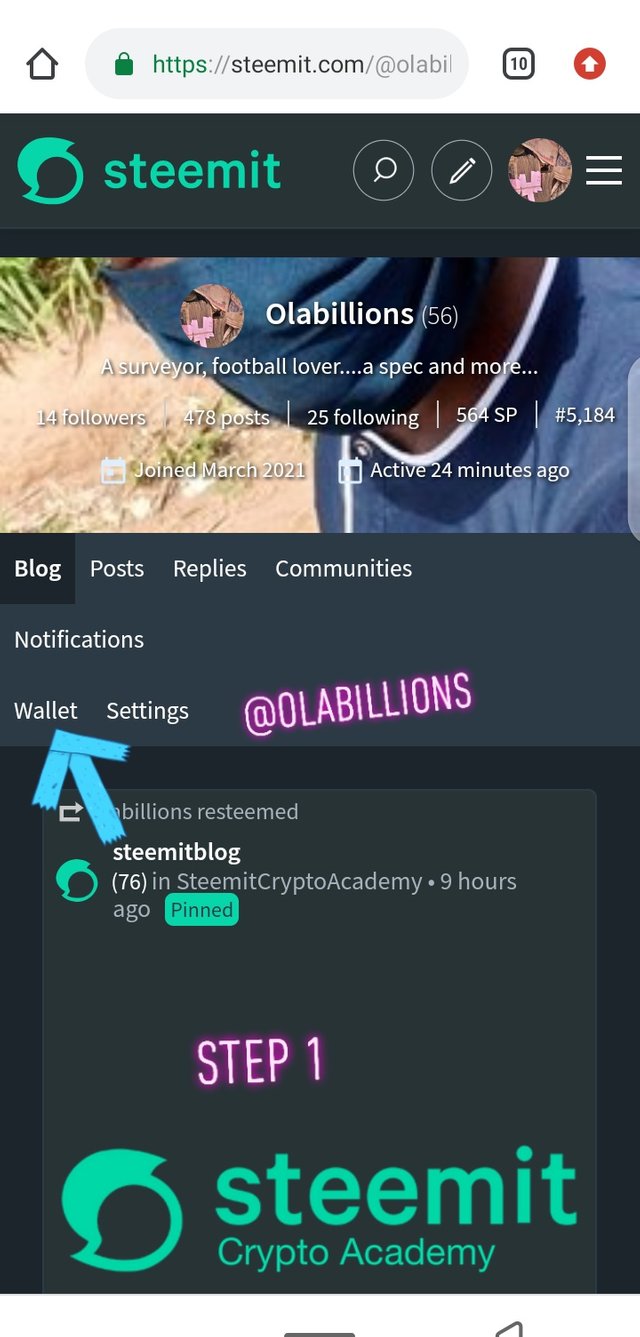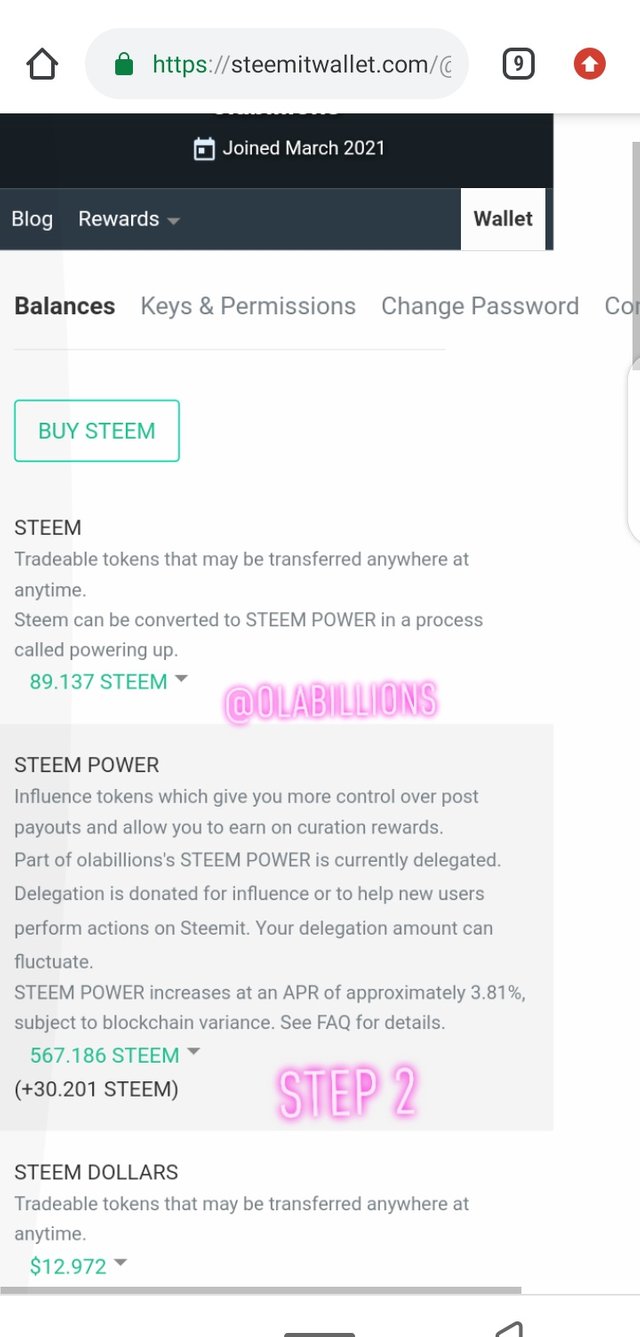 Step 3: for transferring steem, use the drop down button in front of the option steem
Step 4: click on tranfer, and it redirect you to another page.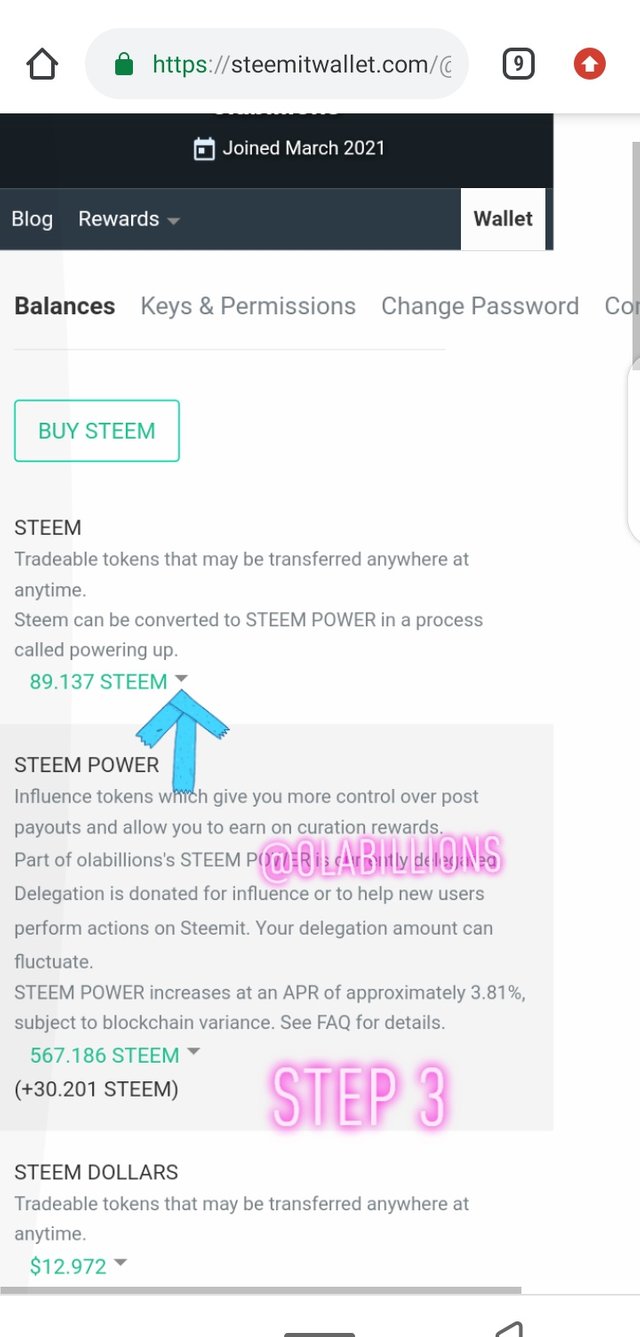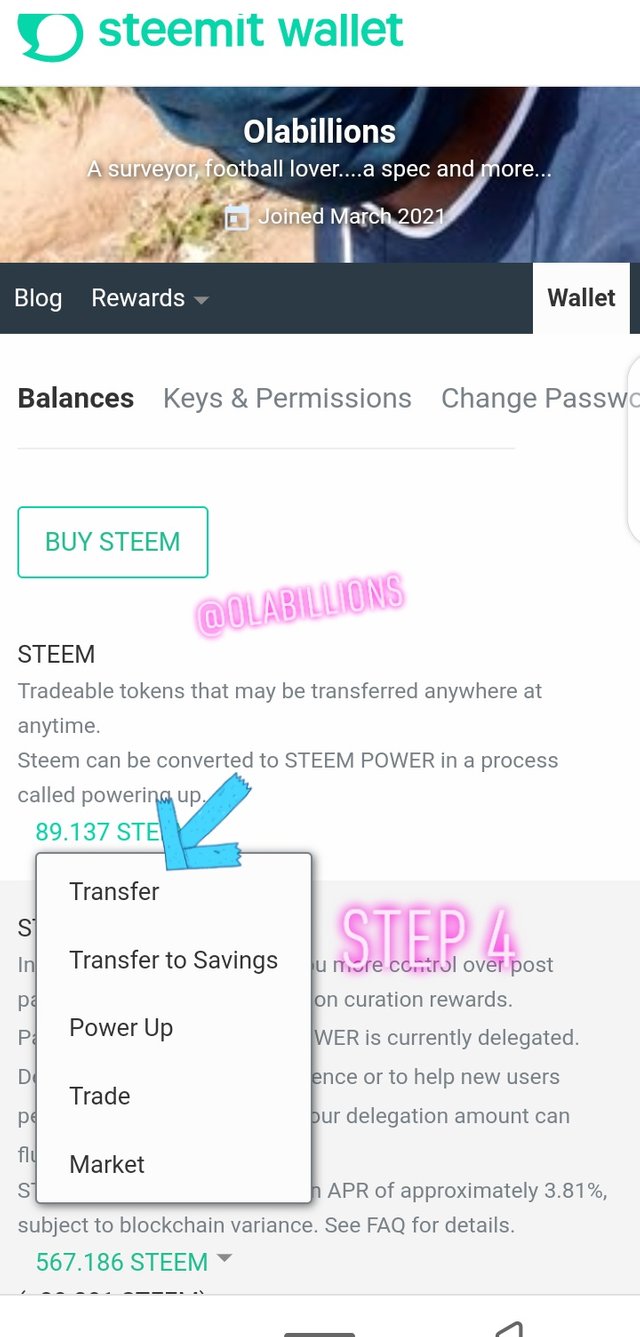 Step 5: Here you see your account name and the space to fill the user account you intend to tranfer to an the amount in number you wish to transfer, and lastly include your memo and select next.
Step 6: It direct you to confirm your transfer, after checking thoroughly and no mistake, click ok.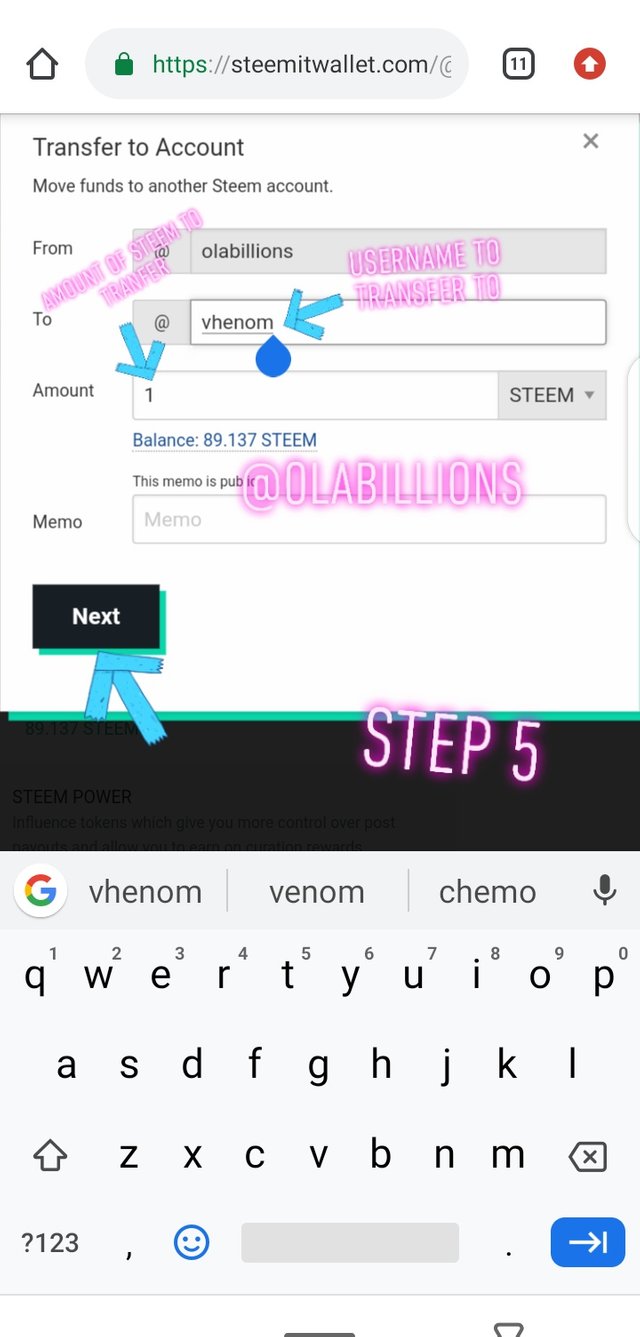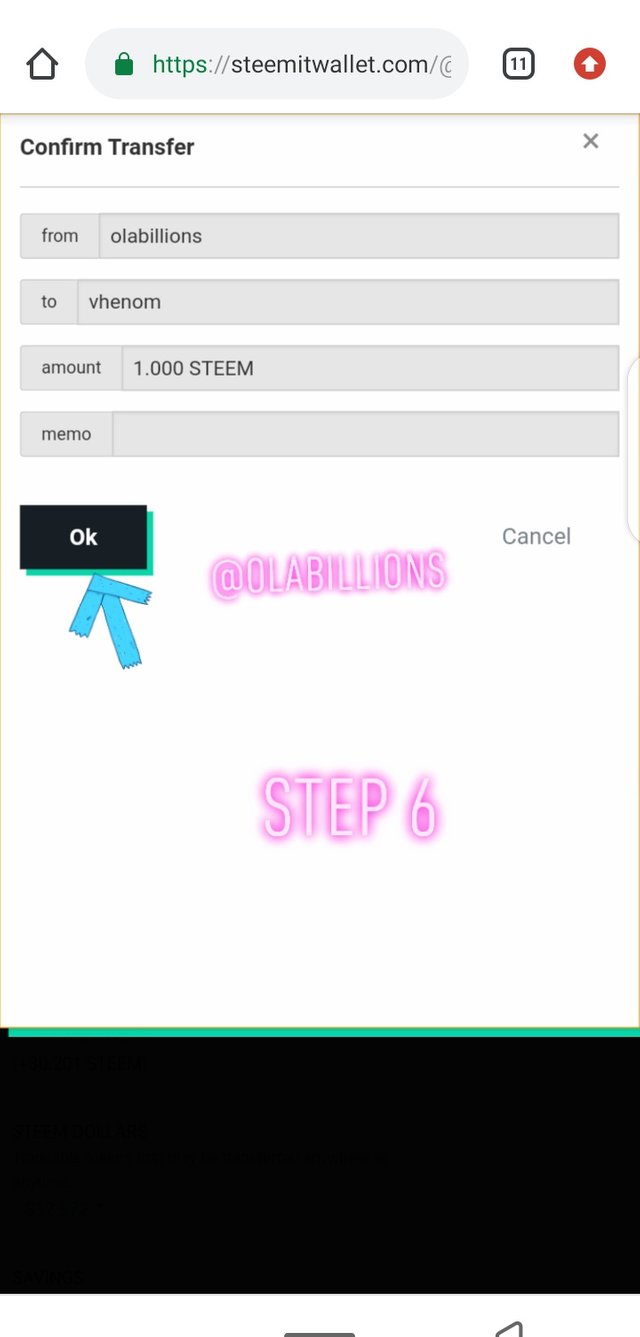 Step 7: After that you are asked to complete your tranfer meanwhile your active key is required for use and then click sign in, by doing that you have successfully transferred 1 steem to @vhenom.

Question 5
Do you know how to power up your STEEM?
To power up steem to steem power is a very easy action in which a novice can do if this steps are followed, I assume by now you can take yourself to your wallet to perform this action
Step 1: Click on the drop-down button
Step 2: Select power up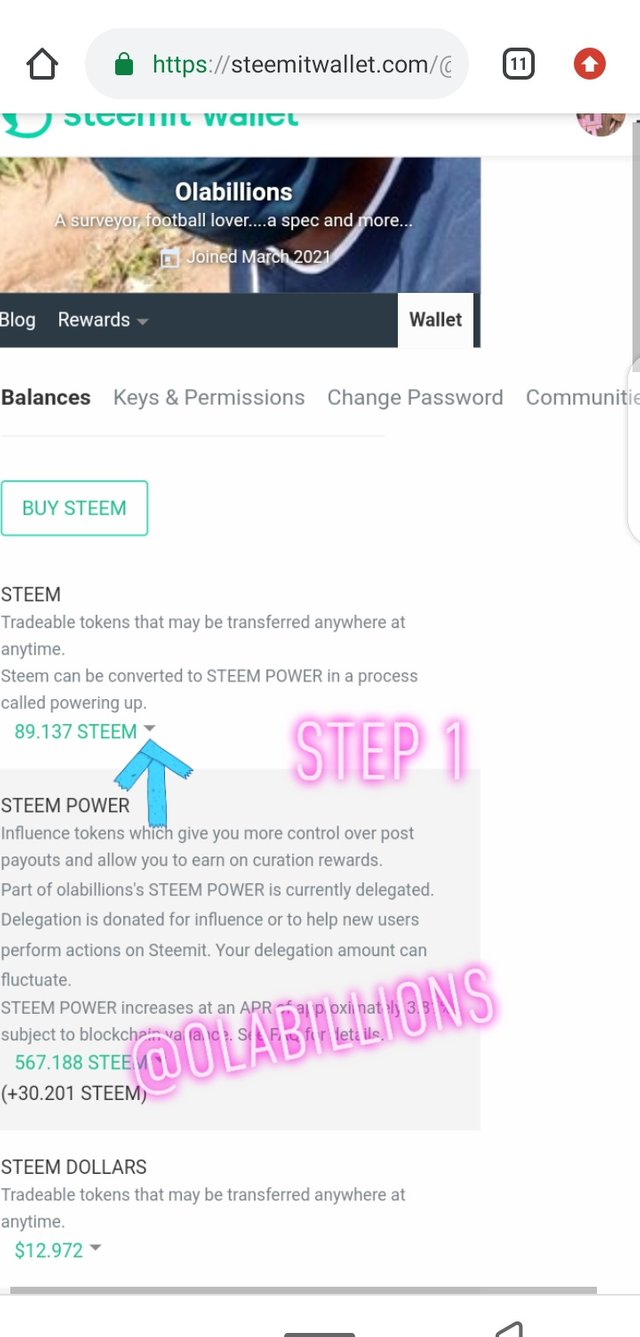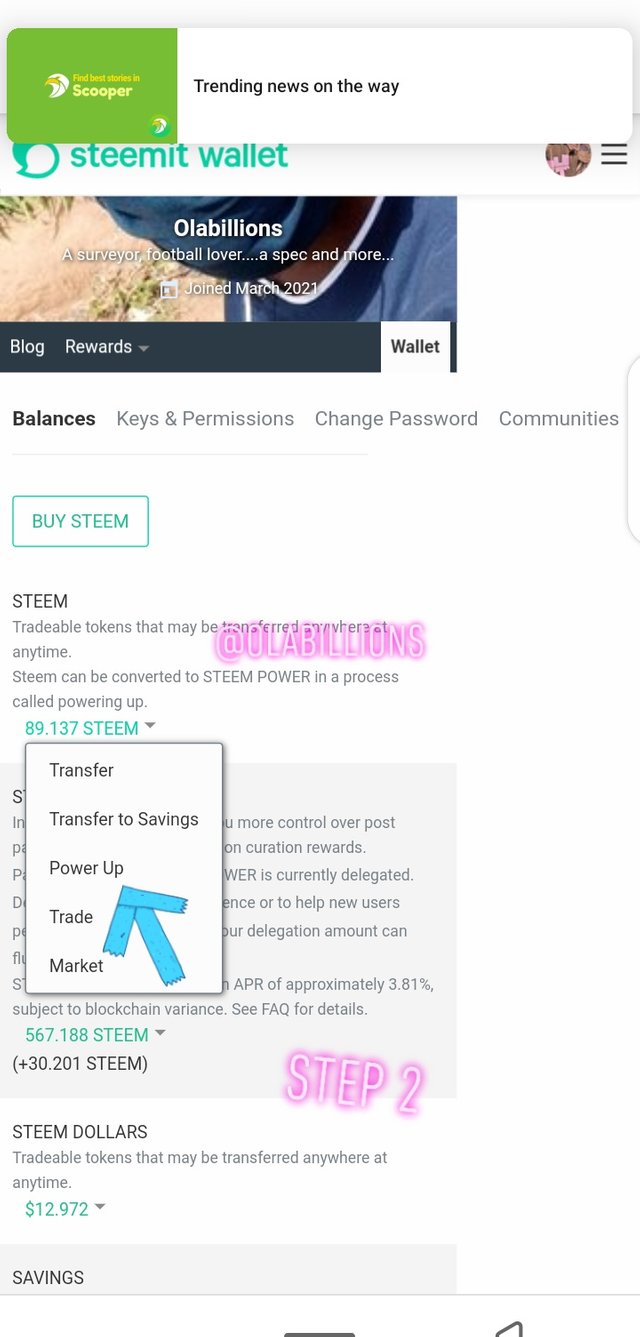 Step 3: Enter the amount of steem you wish to power up, click ok and I redirect you to confirm the transfer and click ok
Step 4: Input your active key and click sign in, you have successfully power up a certain amount of steem you input in step 3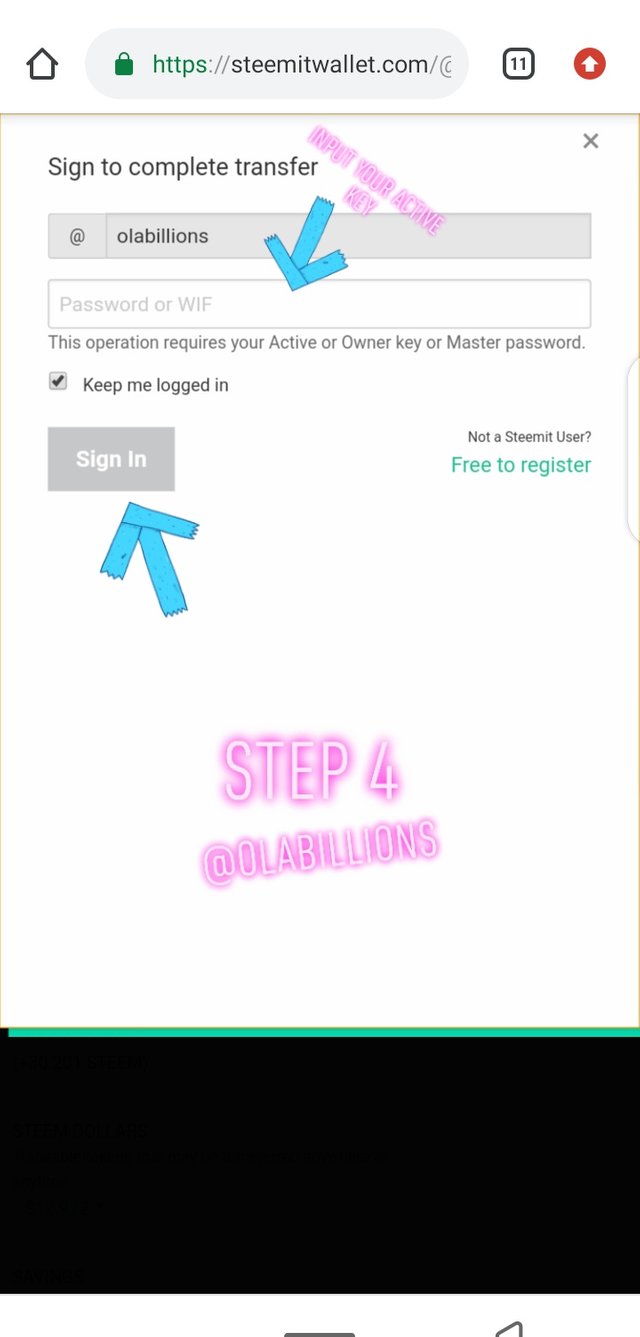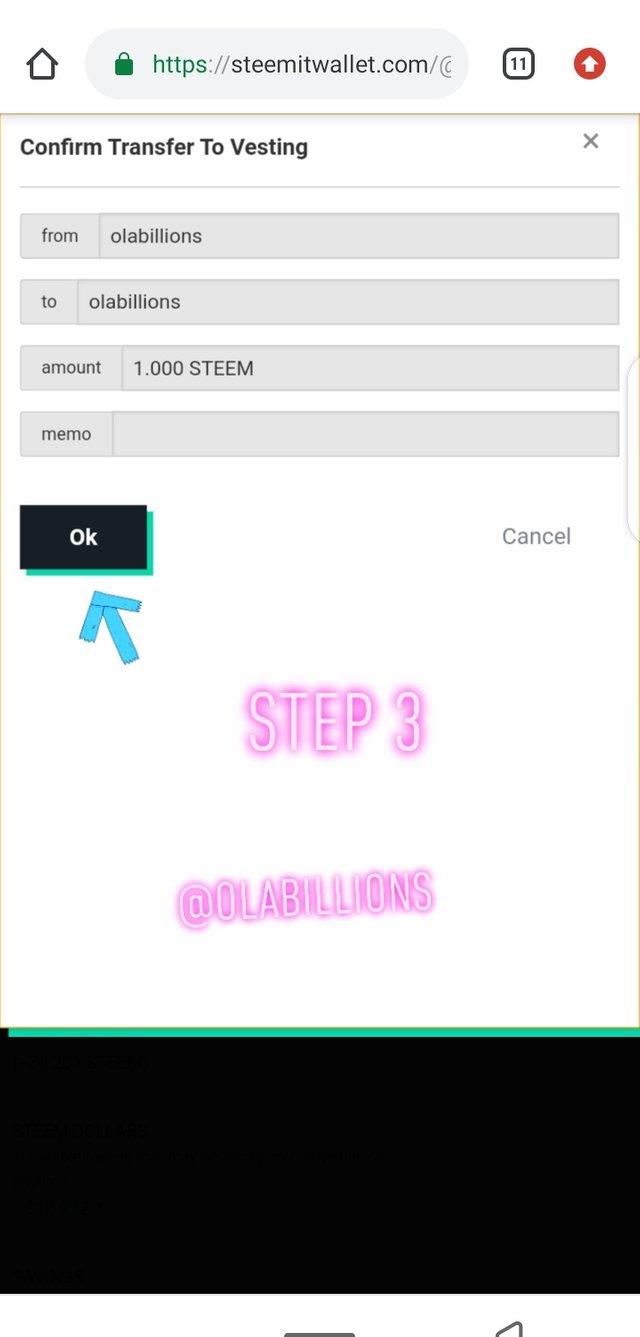 By following this aforementioned steps you have successfully powered up an amount of steem
It really a pleasure doing my archeivement post and special thanks to @cryptokannon for given me guideline on the basic security on steem.
Written by: @olabillions
Thanks