Achievement 3 by @olabillions Task : Content Etiquette
Good day my fellow steemian, its with great joy that I write my acheivement 3 post about content etiquette.
I am so happy to be a part of this wonderful platform of which I have seen and gained different knowledge from exploring a lot of community in the small time I have been on steemit and I plan to keep engaging in all activities as soon as I completes all of my acheivement post, but today I will be completing my task on archeivement 3 task which is content etiquette.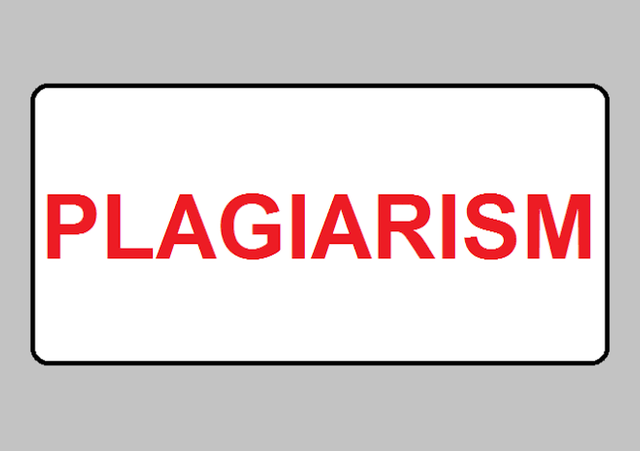 source
WHAT IS PLAGIARISM
First of all, when writing people tends to run out of idea, there is nothing wrong from using another person's ideas but you have to give credit to the author of the idea you borrowed by citing your source inevitable to do that, you simply plagiarized another person work, which is no where allowed in steemit, Plagiarism is stealing of someones effort and pronouncing it to be your own, copying and pasting of other peoples work without acknowledging the writer is also an act of plagiarism.
TYPES OF PLAGIARISM
There are different types of plagiarism, but i will be explaining three out if them all
Direct plagiarism
In this act of plagiarism is a situation where by a person is seen copying other peoples work or art directly without amending any words and presenting it as their own work, this act is known as stealing and it can get someone into problem if legal issue is taken by the original writer
Self plagiarism
Don't be surprised if you as a writer can plagiarize your own work, in this case of self plagiarism is when an author copy an old writing of his own and submit it as a new project for earning or recognitions, such act is not condoned as a writer.
mosiac plague
This is an act of collecting or copying different paragraph of different author writings and compiling it together as a your new work.
THINGS TO DO TO AVOID PLAGIARISM
There are ways in which writer can avoid plagiarism.
Using of symbol like the quotation marks( " " ) is much more better if using another person word that symbol signifies that you are not the owner of that word, by doing that you didn't receive anybody in to believing it yours

Giving proper credit to the author by citing the source, in the sense that when using another persons write up or work, source the borrowed word by including the author name or link you borrowed those words from

The best way is to use your brain, read and understand the topic you intend to write about and pen it down in your own words.

Use of plagiarism tool are available for use to check if you mistakenly have a plagiarized content in your write up.
"I have read and understood the Steemit Etiquette on Steemit Community and will do my best to embrace them"
Cc: @cryptokannon