My introduction steem greet community- Achievement 1
My self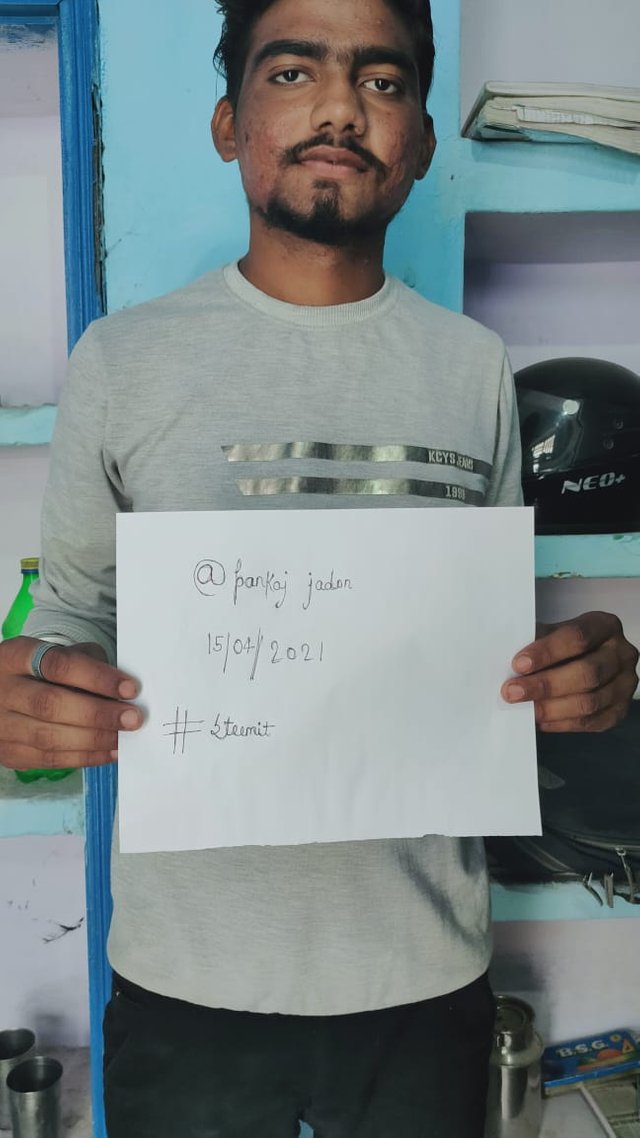 This is pankaj jadon and I am 20 Years old . I belongs to a small town named shikohabad, Uttar Pradesh , India . I have more friends circle where I live.
Qualifications
I have completed my Intermediate with 70% in 2018 . Now I am doing b parama from University of Lucknow . Now I am in 2nd year
Hobbies
My hobbies are listening to music , free fire and reading books . I like to visit different places with my friends . I am interested in photography . I am also interested in social work and help the poor people . I love to play cricket and badminton
Family
In my family, apart from my parents , I have younger brother and sister . We are a happy family.
How I reach SteemIt
My friend @ sarveshnegi2811 told me about steemit and some information about cryptocurrency . it sounds interesting . so i am here . and i hope to stay here for a long time and learn more about it.so basically steemit is really important for me and this makes me dedicated towards it .
I am really enjoying it by being the part of it.
Thank You
So this is me , hope you guys enjoying your life