Achievement 5 Task 2 by @razuahmed : Review Steemscan.com
Hey guys this is Razu Ahmed again. This is my Achievement 5 task 2. Some days ago I finished task 1. So in this post I will review steemscan.com.
What is steemscan.com? This is a steem trade device based on the steem blockchain. It is utilized in changing over steem into different digital currencies, for example, USDT, BTC, TRX. Steemscan was created by @futureshock and @roadofrich. It is an easy to use tool that can undoubtedly be perceived by even a first time user. The other magnificence about the steem check instrument is that it requires no KYC for somebody to utilize it.
Have a look of its features -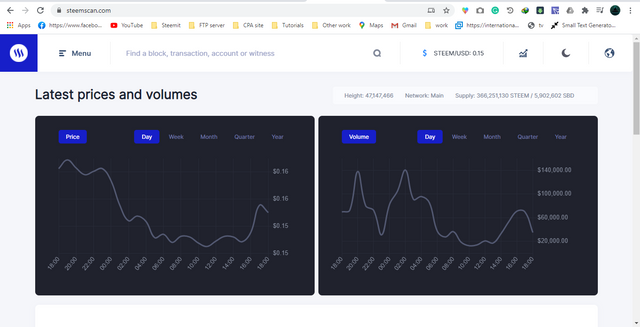 If you open the steemscan.com direct you will see this kind of interface. On the header section you can see menu there. Also we can see steem price. You can change the interface to night mode from header section. Also you can select country from here. You can see two chart there. They are latest prices and volumes.
Let's talk about menu section-

By clicking on menu you will see this options -
Home
Witnesses
DApps
Dev Tools
Quick Convert
Search
Steem Engine
Witnesses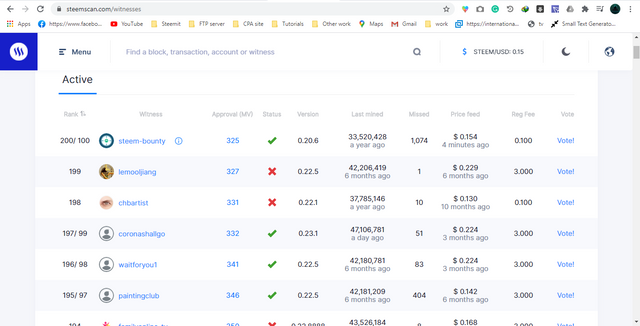 You can decide in favor of witnesses effectively on its interface. You essentially head over to the observer highlight, you locate an extensive rundown of the different observers with their data. You can make your choice on any of them in an exceptionally consistent manner.
DApps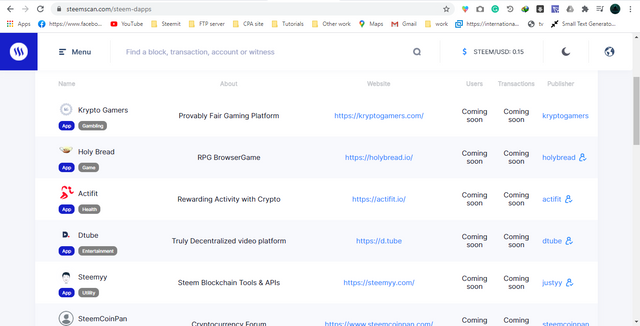 The stage has an assortment of different steem dapps destinations which empowers a steem client to find them rapidly and use them as wanted. Coming before long will be a showcase of the measurements of their clients, and exchanges running on each application.
Quick Convert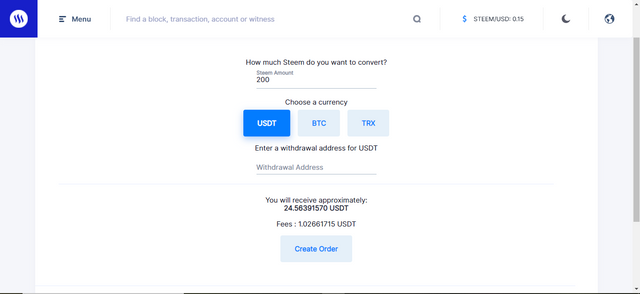 From this option you can convert your steem to btc, usdt, trx. But you have to paid a certain fee there.
How to use this tool -
Basically enter the measure of steem you need to trade.

Pick your ideal Crypto you need to change over your crypto, for example, USDT, BTC or TRX

Enter the pull back location to which you need your changed over crypto to be sent to.

Snap make request

Confirm the exchange by entering your active key in the steem login brief.
Note that; When making little steem exchanges, it's fitting to change over it to TRX than BTC and USDT on account of the moderately higher fixed expenses charged on the later digital currencies.
So this is all I know about steemscan.com