ACHIEVEMENT 5 TASK 1 BY @sirdeone10k :: REVIEW Steemworld.Org
My warmest greetings to you steemians all over the world. Thank you for verifying my achievement 4 task.
I bring to you my achievement 5 (task1) Review steemworld.org.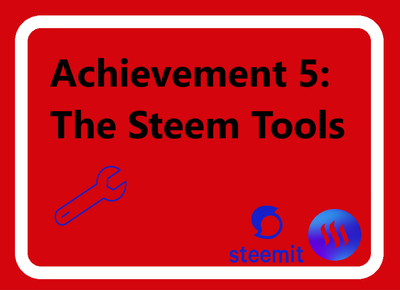 source
Below is the procedious followed by great screenshots backup.
1:: Login into your browser
https://steemworld.org/ and sign in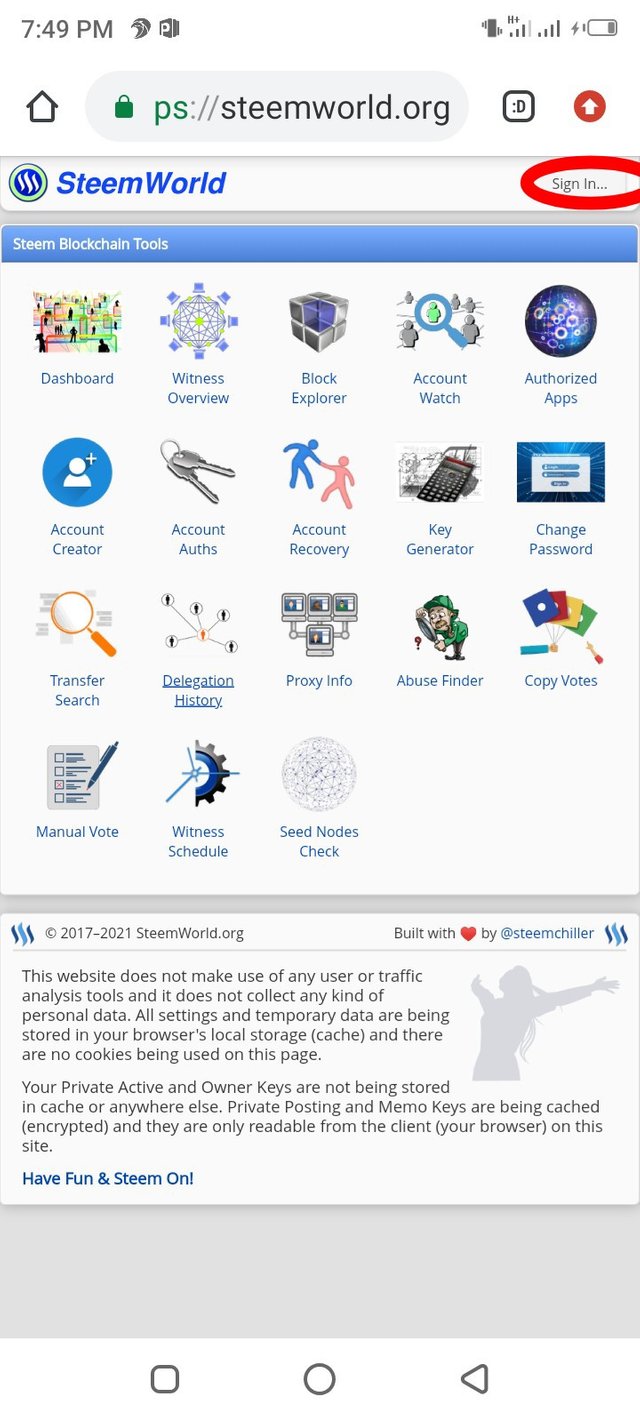 2:: (1) Then fill in your username and (2) posting key and (3) cilck "OK".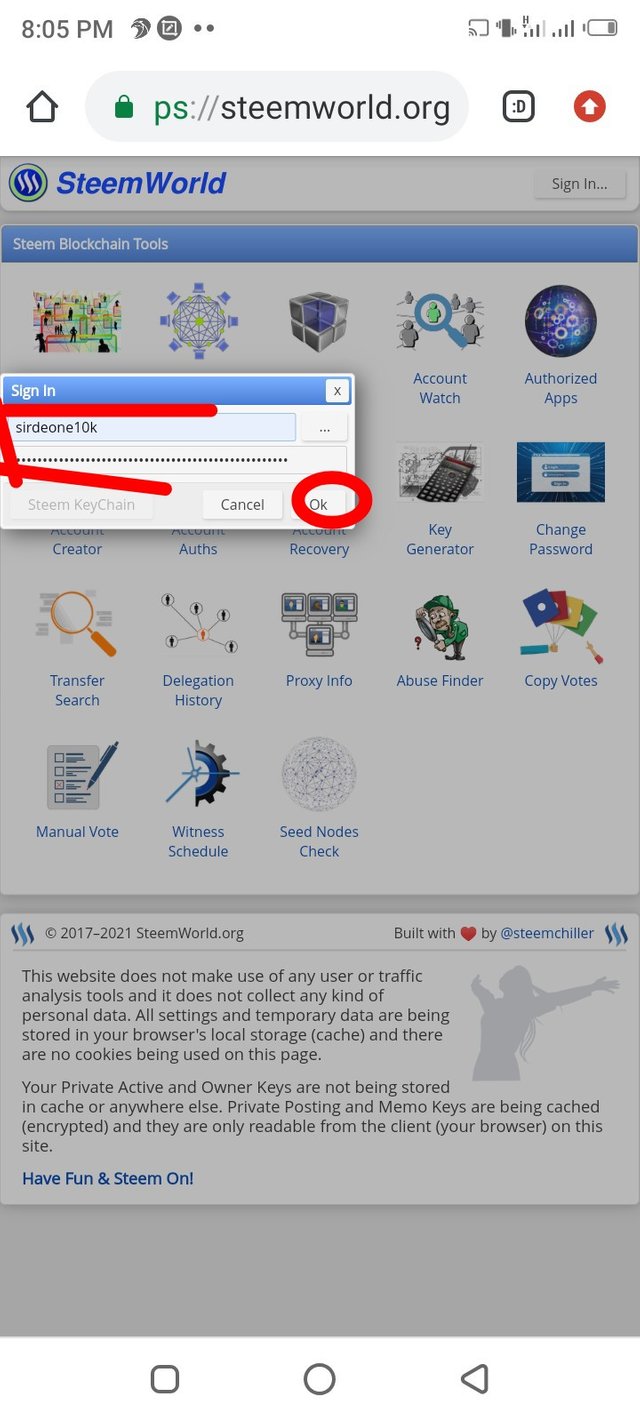 3:: (1) When logged-in, your username will definitely appear, (2) then click on the dashboard.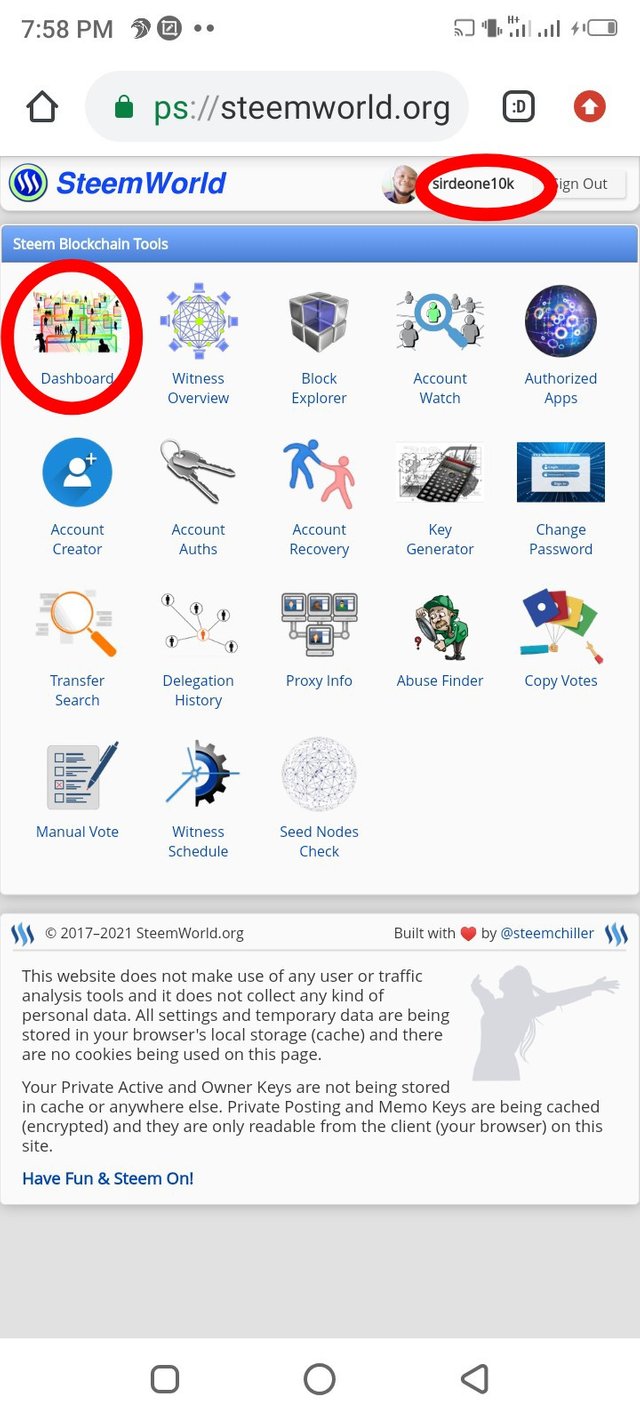 4:: You now scroll down in search of the "REWARD SUMMARY " (that is the reward for all time, last 30 days and last 7 days)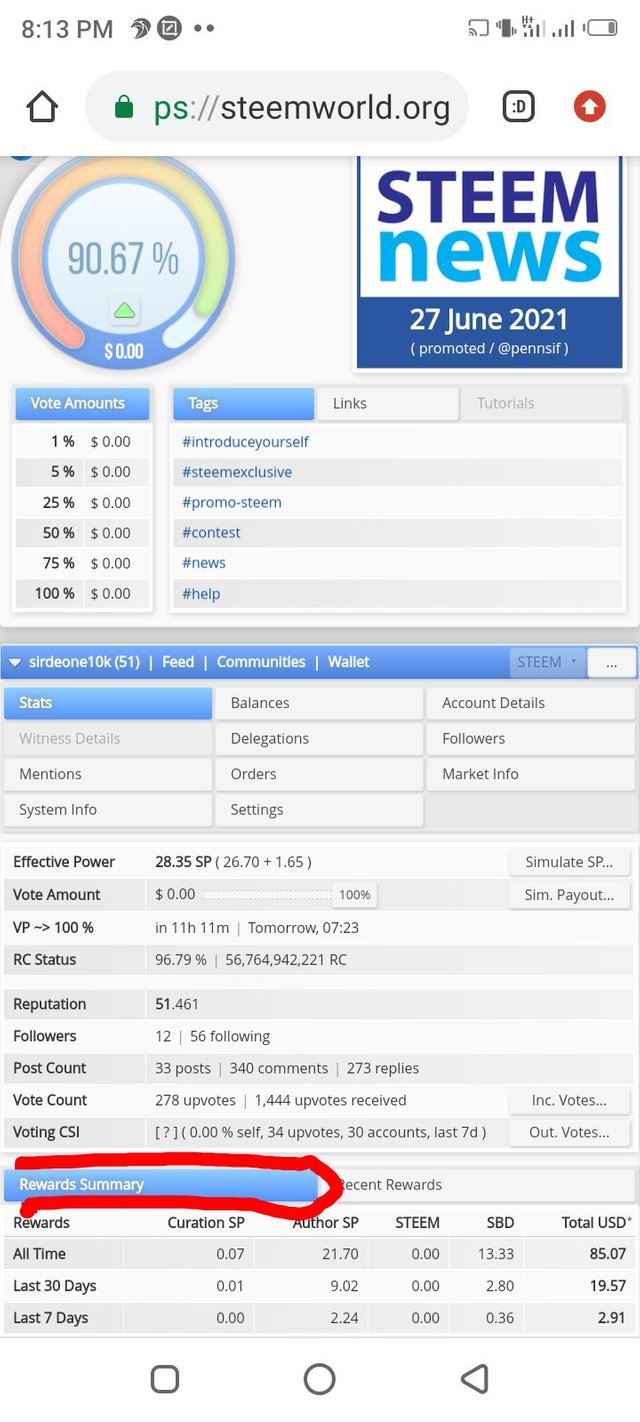 what is delegation, types of delegations and how to delegates SP
Delegation in my understanding simply means a process by which steem power is being transfered to another steem member or community.
types of delegation
The following are the three types of delegations we have;
Incoming
Outcoming
Expiring
INCOMING::
Simply is a process where by steem power is been shared to steemian by another user to enable him or votes, post and comment on steemit
OUTCOMING::
This is a process where by i can share my steem power to a community as a support or a friend.
EXPIRING::
This is a process in which you can transfer to another user account, with a time set up to get it back, once the set up time is due, it will come back to you
Or where steem power is shared from a particular user to another with a time-frame or duration between.
how to delegate SP
Here is a screenshot of the process on how to delegate SP:
1: On your dashboard, cilck on "Delegation"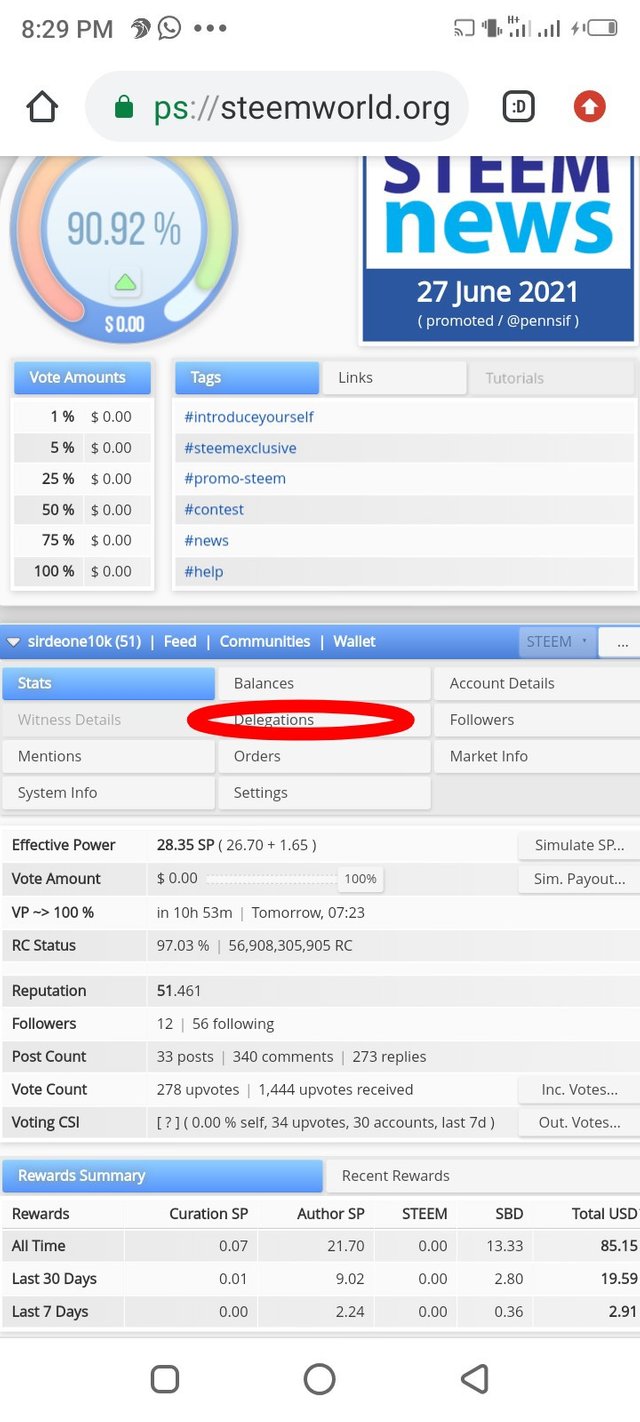 2: Click on the Delegate section at the top right side of your screen, (1) Fill in the user account name, you want to Delegate the steem power with, (2) Fill in the amount of steem power, you will like to Delegate, (3) click "OK".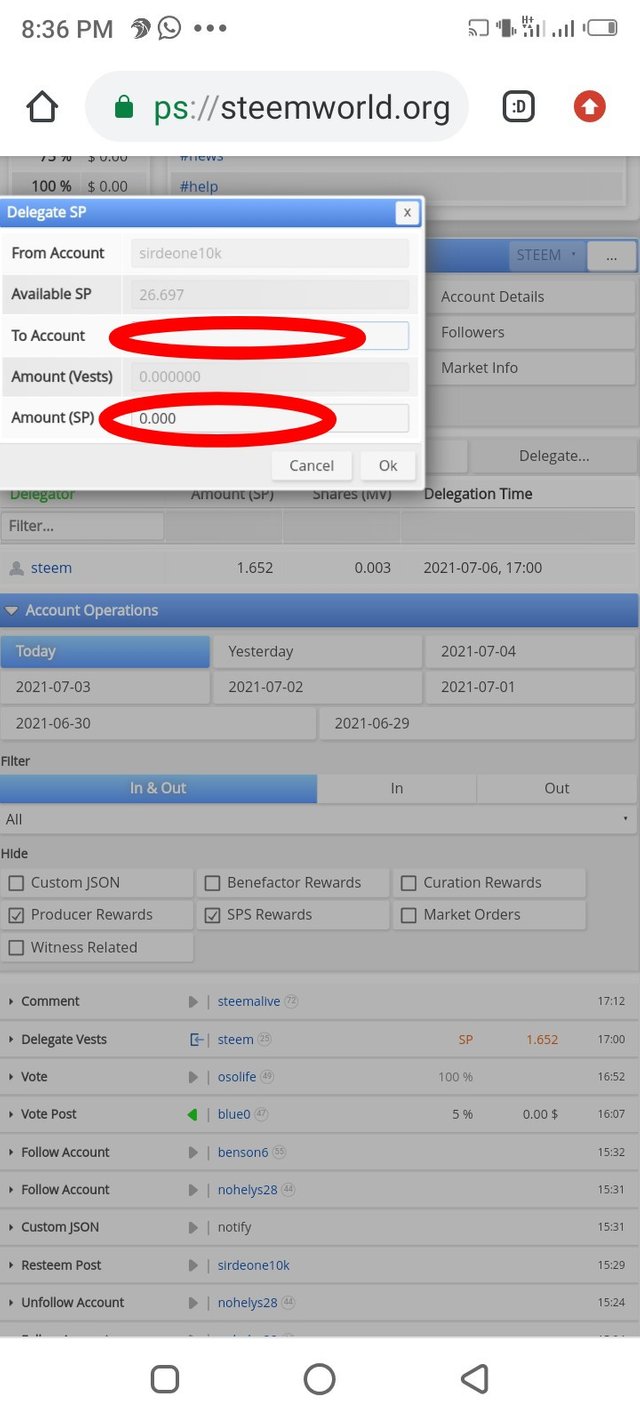 How to check incoming and outgoing votes.
Click on stats bar
scroll to see votes count
incoming and outgoing votes are displayed towards the right hand side.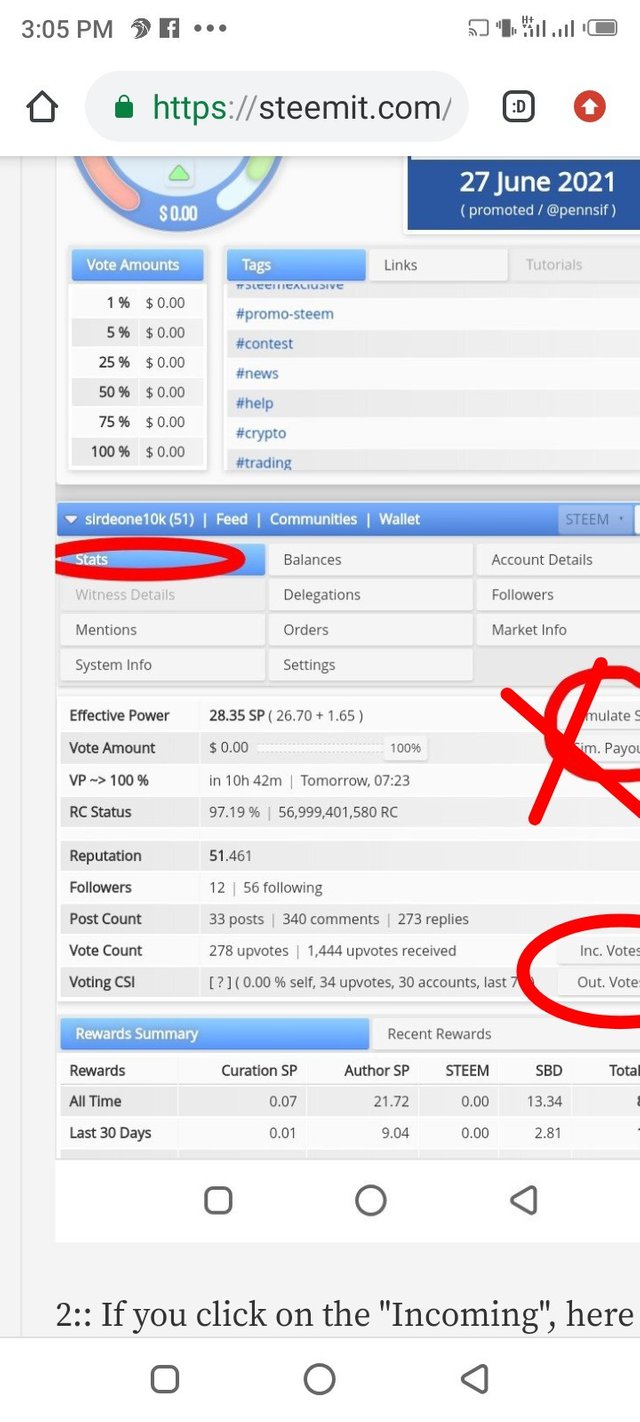 2:: If you click on the "Incoming", here is the result.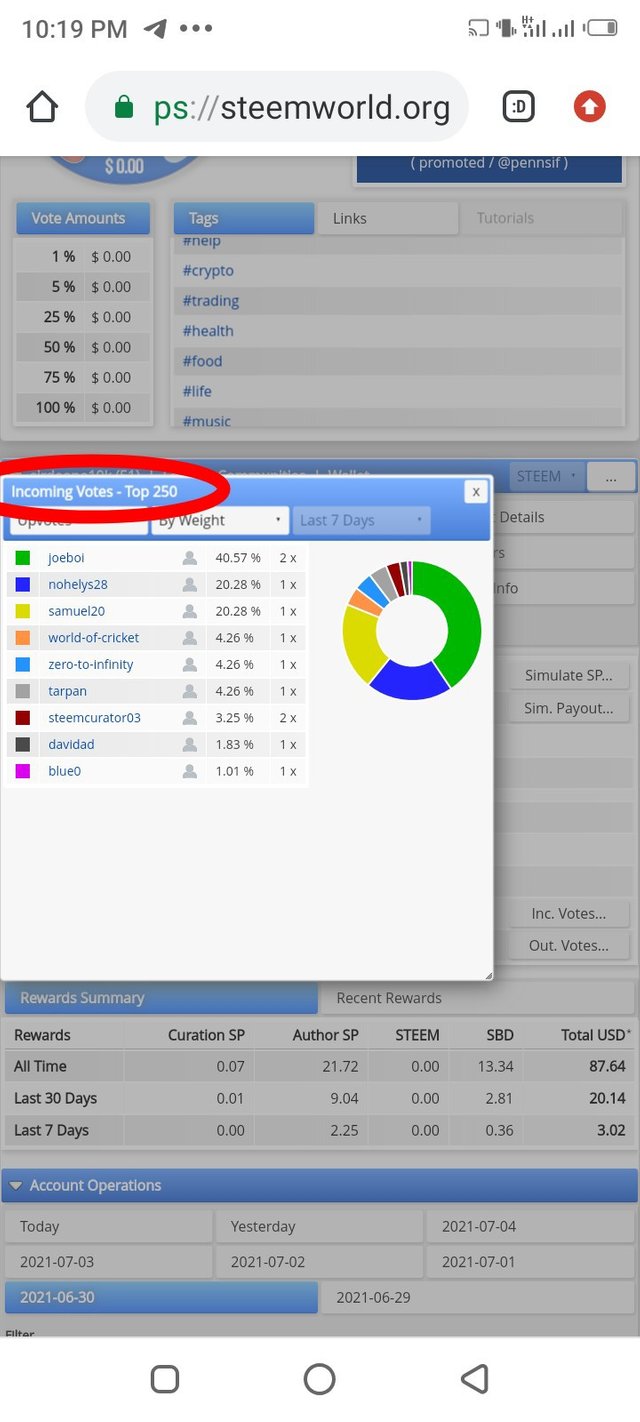 3::If you click on the "Outcoming", here is the result.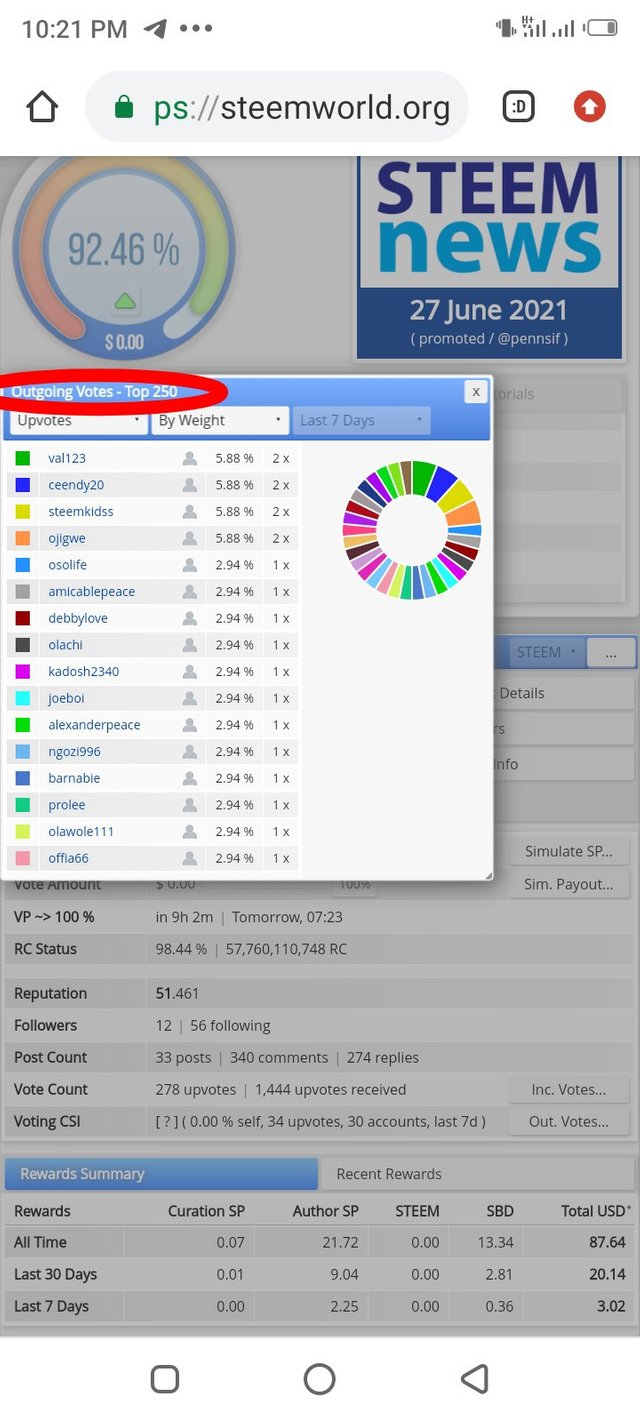 "How to check account operations for the past 7 days and what all details can be checked."
scroll down to see account operation
1: On your dashboard, search for " ACCOUNT OPERATIONS" in the line-up columns an click on it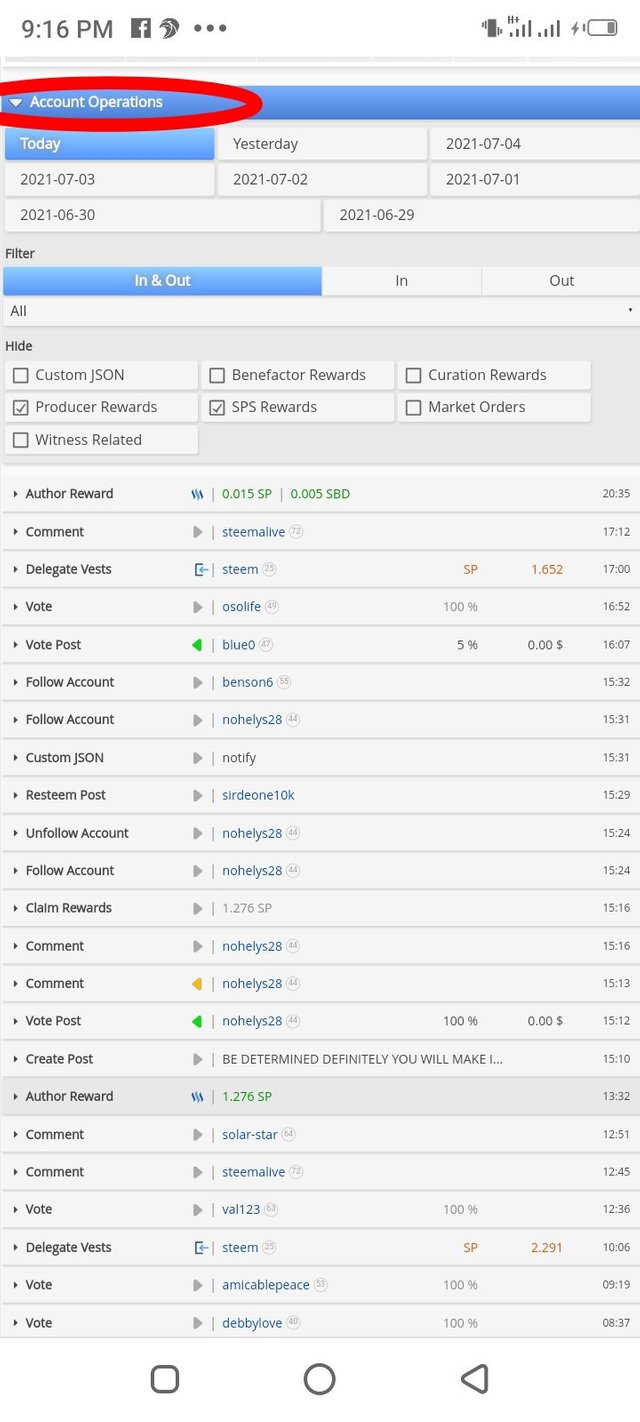 It show in detail the operation that has been done in your account which includes rewards, earnings, posts, votes, and comments.
AUTHOR, CURATION and BENEFICIARY REWARDS
Author reward; as the author of the post, you receive upvote for creating quality content, comment.
AUTHOR REWARD
As an author or creator of a post, upvotes that comes from those who view, read or reward the post goes through that means as a reward to the creator of the post.
HERE IS A SCREENSHOT OF MY ACCOUNT UNDER THE "AUTHOR REWARDS"👇🏿👇🏿
![Screenshot_20210707_151413.jpg](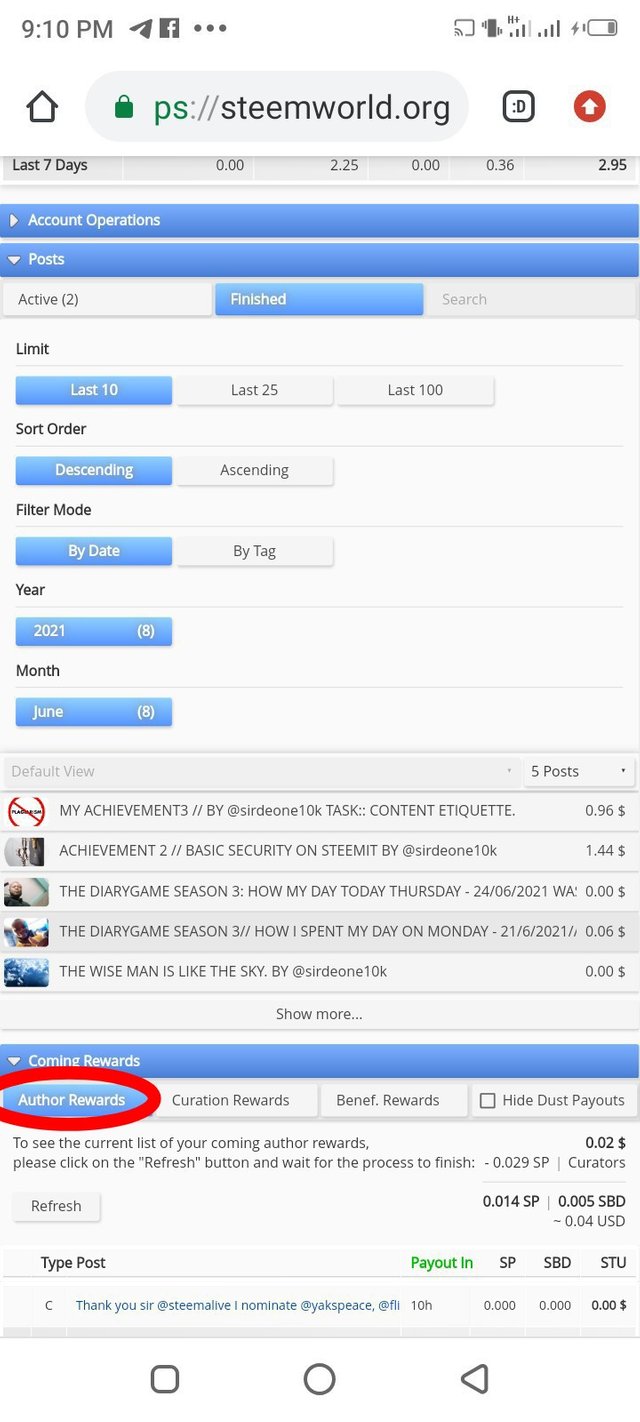 CURATION REWARD
This are rewards that comes from curating people's post (a post expires at the end of a 7 days of posting, thereafter the curators receive rewards from it when the post is set 50/50 although done automatically)
HERE IS A SCREENSHOT OF MY ACCOUNT UNDER THE "CURATION REWARDS " 👇🏿
BENEFICIARY REWARDS
This is a reward that comes from a post which a particular user is added during the creating of a post to receive some percentage of the reward when due in the particular post.
HERE IS A SCREENSHOT OF MY ACCOUNT UNDER THE "BENEFICIARY REWARDS " 👇🏿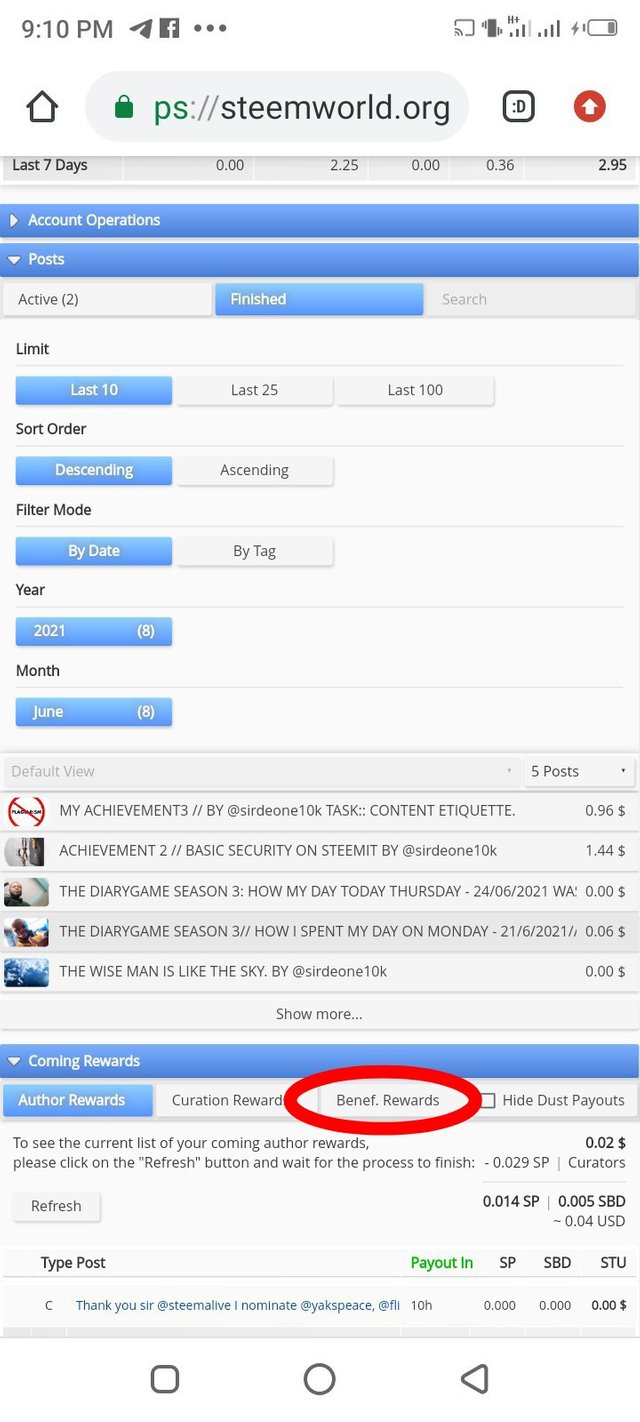 HERE IS A SCREENSHOT OF MY ACCOUNT REWARD SUMMARY UNDER THE "AUTHOR, CURATOR AND BENEFICIARY REWARDS " 👇🏿👇🏿👇🏿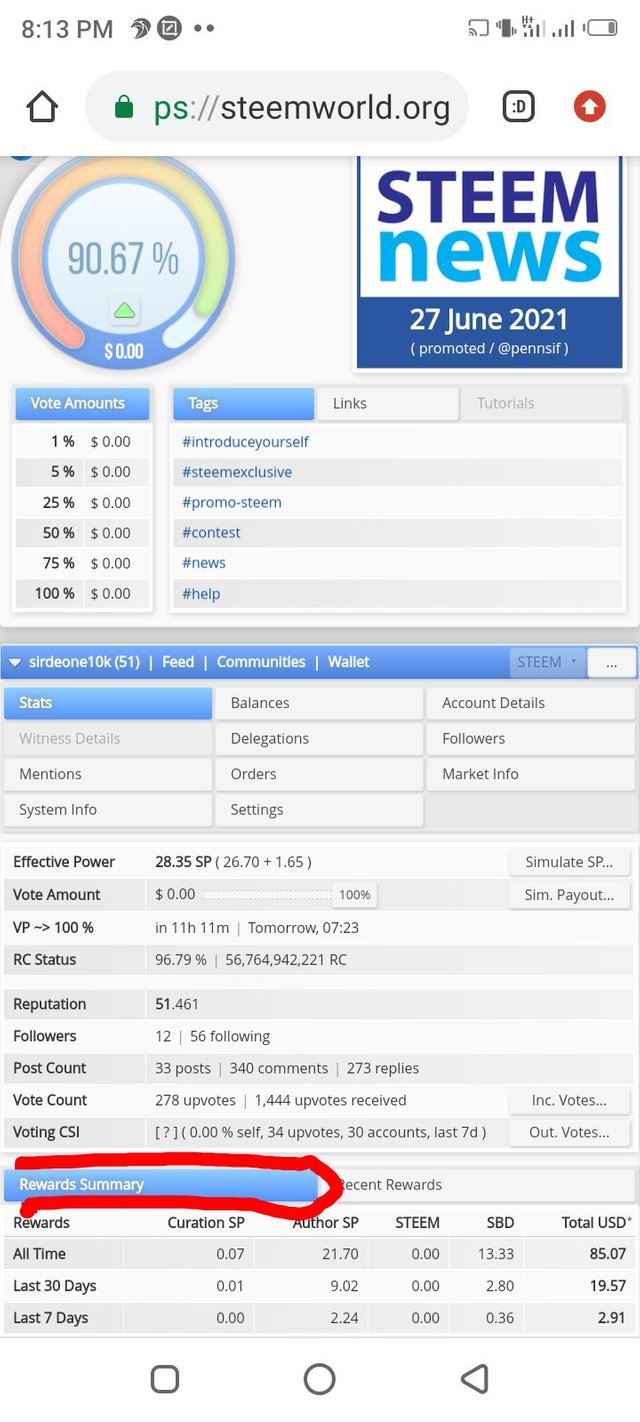 From the summary, in the past 7 days, i have been able to get the following;
CURATION SP: 0.00 SP
AUTHOR SP: 2.24 SP
STEEM: 0.00 SP
SBD: 0.36 SP
TOTAL: 2.91
HOW TO CHECK YOUR UPVOTE VALUE AND AT DIFFERENT VOTING WEIGHTS USING THIS TOOL.
1: On your dashboard, click on "stats" thereafter, click on "Stimulate SP", to evaluate some steem power value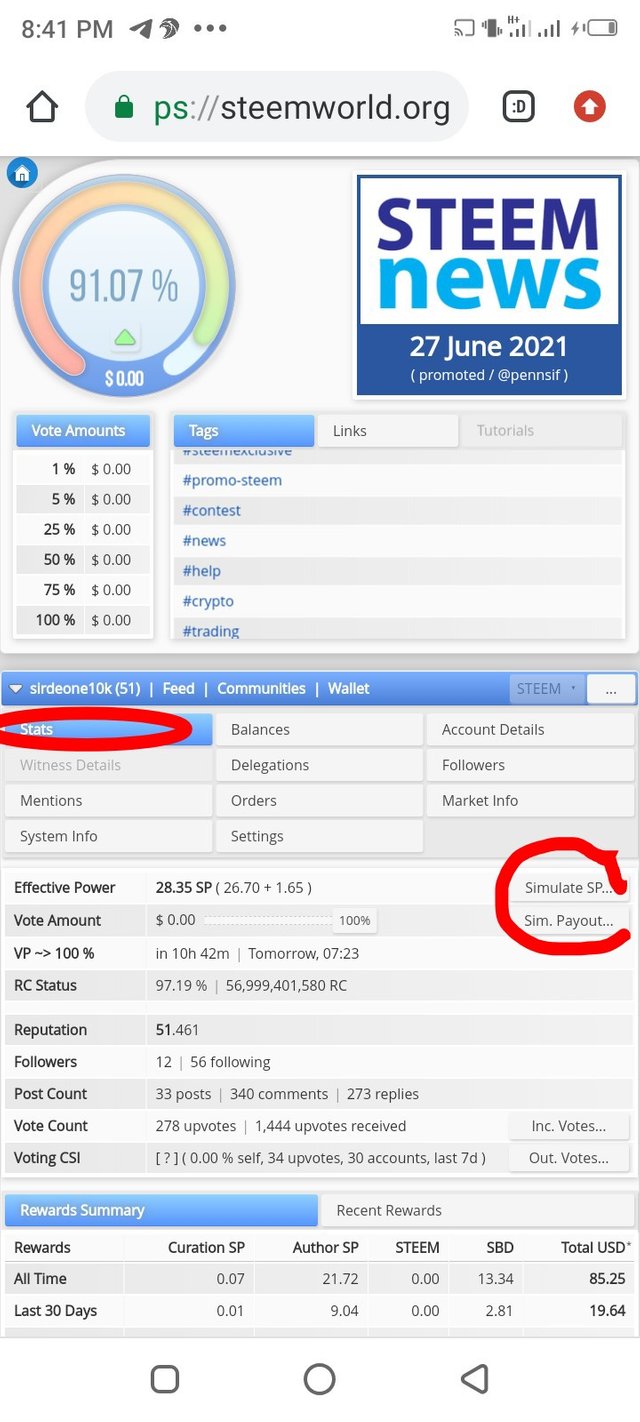 You can put any amount you want and then pres ok 👇👇 example (3.000,000)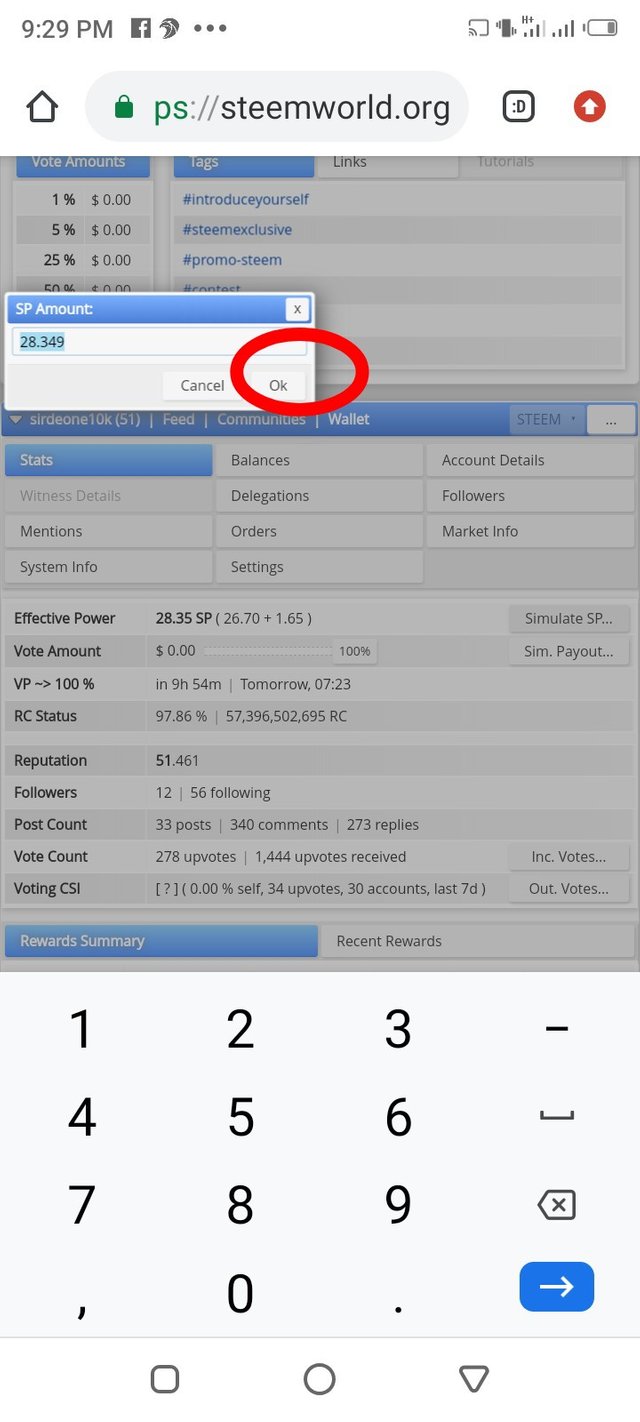 2: I stimulated "28.350P, which would give $0.00 when set at 100%, that's how to check a value of steem power that one has.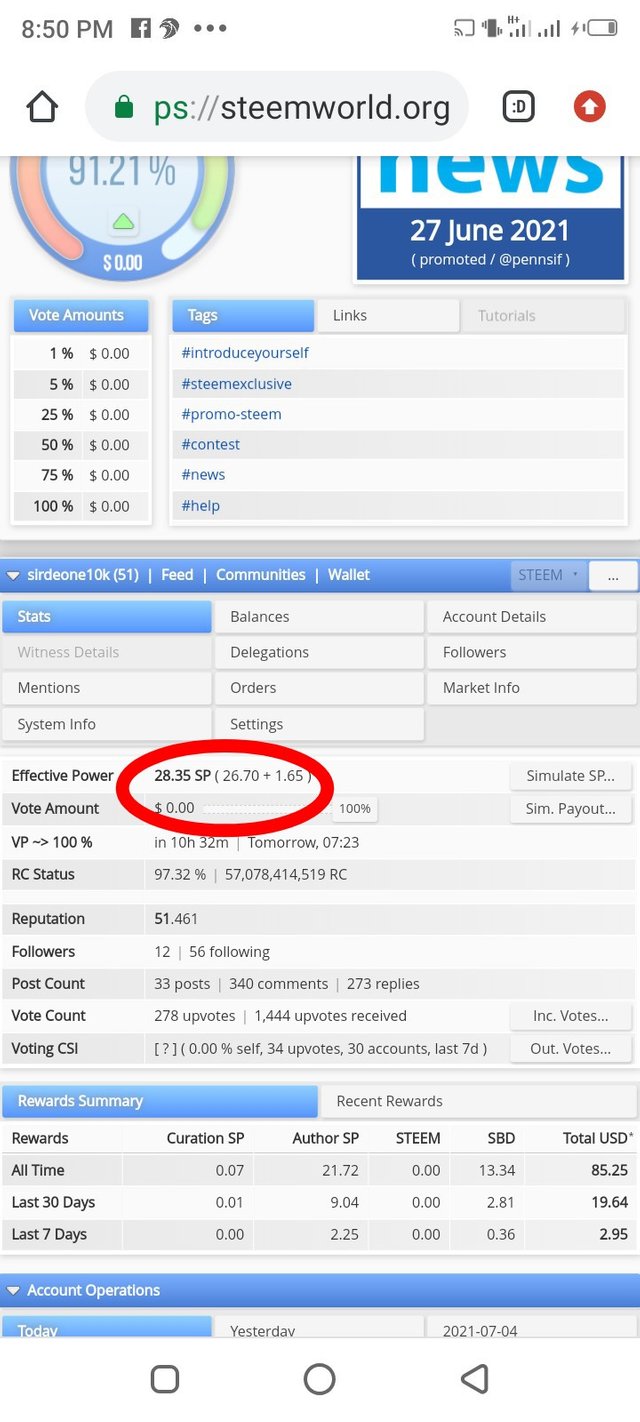 Special regards to
@cryptokannon
@focusnow
@ngoenyi