Achievement 1: Self-Introduction
Hi SteemIt fellows! It is a great pleasure to join this community. My name is Angelica Igot Umbay, 22 years old, a teaching engineer, a daughter, an ate, a lector, and a good friend from Lapu-Lapu City, Philippines. One fact about me is that I have different nicknames. It depends to the person on how he/she will address me. My friends and colleagues call me as Angel, Angie, or Gel. At home, I am "Dayday" or Ate Dayday. It's quite far from my real name, isn't it? Yet, my family has been calling me that name since I was little. As they've said, that nickname suited me better because before I was a chubby and 'bibo' kid. Until now, it feels awkward to hear that name but well I'm used to it. :)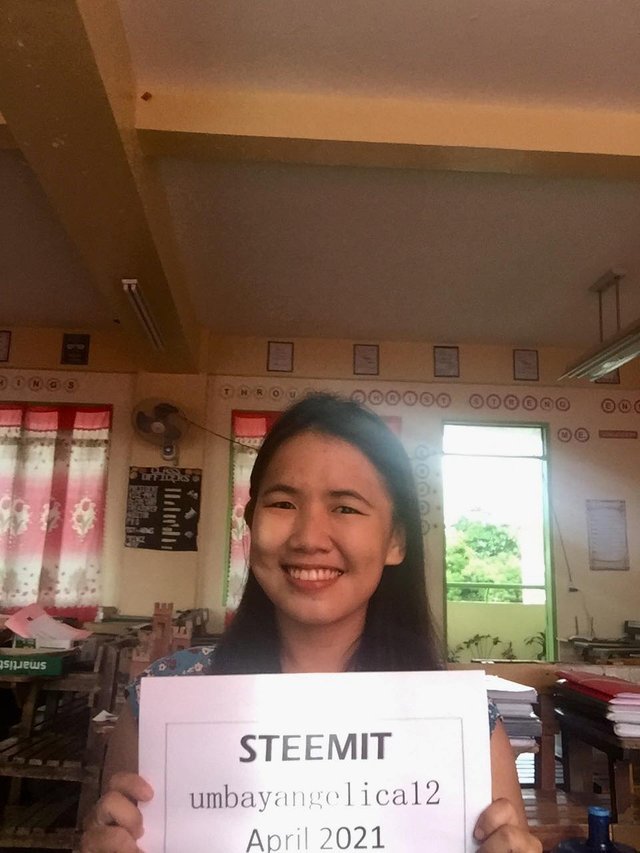 I graduated Bachelor of Science in Chemical Engineering at Cebu Institute of Technology-University last 2019. Within that year, God has blessed me to become a licensed Chemical Engineer and a registered Chemical Technician. Until now, I am beyond grateful to Him.
My graduation picture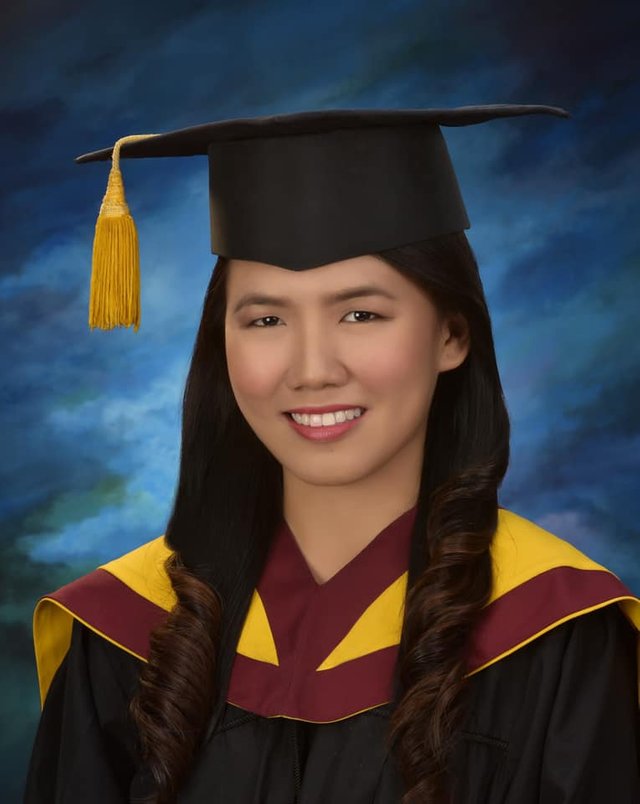 Below is my ChE Family. This picture was taken during our graduation day at our Unit Operations Laboratory.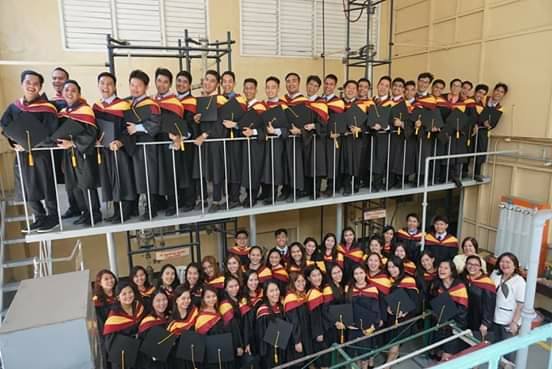 Taken during my ChE Oath Taking at Sacred Heart Convention Center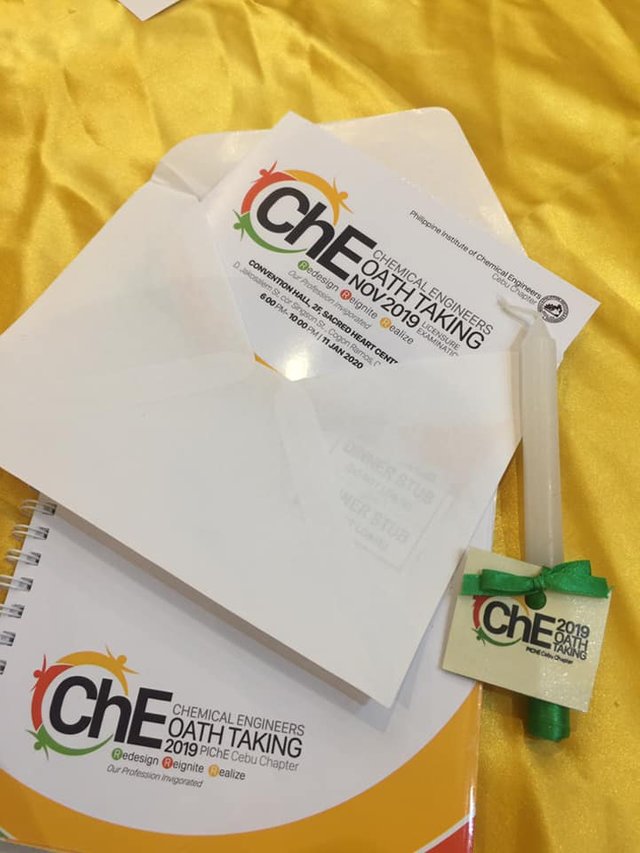 My current job is a senior high school teacher at Mactan National High School together with @keyryalle, @aprilmarieyuan, @umme, and @mylenebermejo for almost a year now . Even though, it is quite far from what I've studied for the past 5 years, it is still a great honor to mold the dreams of the young minds especially now that I am handling STEM(Science, Technology, Engineering, and Mathematics) students who are aspiring to be future doctors, nurses, engineers, and scientists. Perhaps God has purposely given me this job in order to inspire them to never give up on their dreams despite their circumstances. I want them to believe that all their dreams are possible if they entrust everything to God. And in this time of pandemic, I'm truly grateful to land on this job.
So these are my colleagues at Mactan National High School-SHS Department.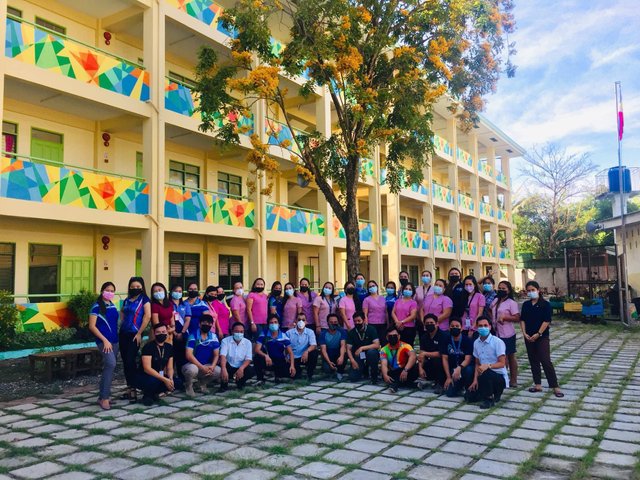 But still, deep inside, I am looking forward to have an experience in the industry as an engineer. Hopefully, in God's grace and His perfect time. I also miss working in the laboratory too.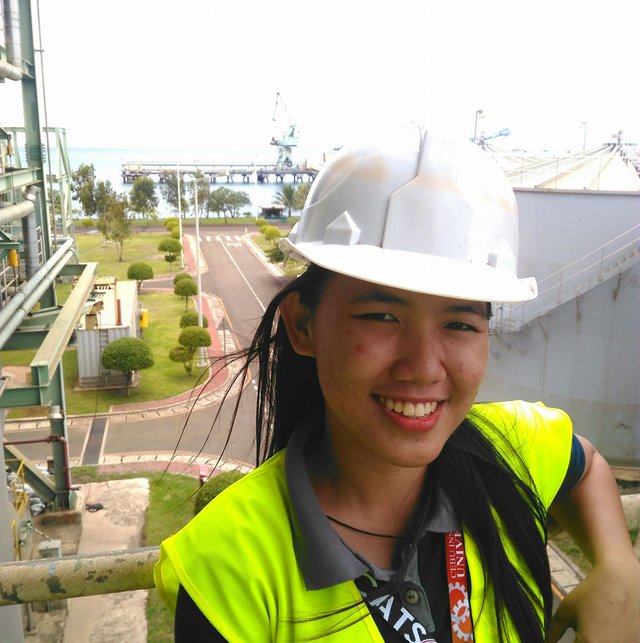 This photo was taken during our plant tour at KEPCO SPC Power Corporation.
I would like to introduce to you my family, my inspiration and very reason to work hard. I am a proud daughter of a motorcycle mechanic and a housewife as well as a big sister to my not so little brother anymore. :) Actually, my brother is 14 years younger than me. Imagine the adjustments that I made before since I was used to being an only child for a long time. Nonetheless, I really love my brother so much and of course, my whole family. We have been through tough times in our life and yes, we have conquered them together. The family pictures below are captured during my graduation and oath taking ceremony. Seeing their bliss makes my heart flutters.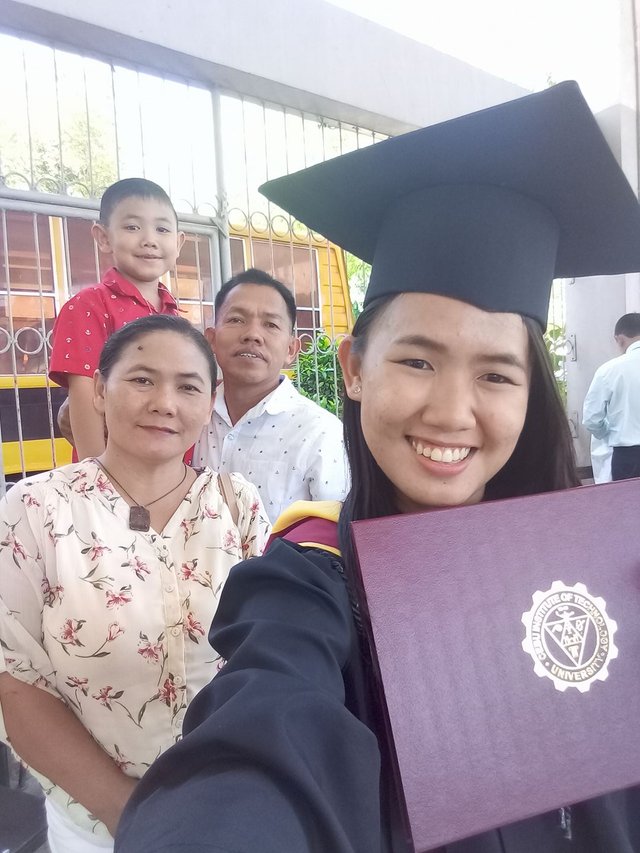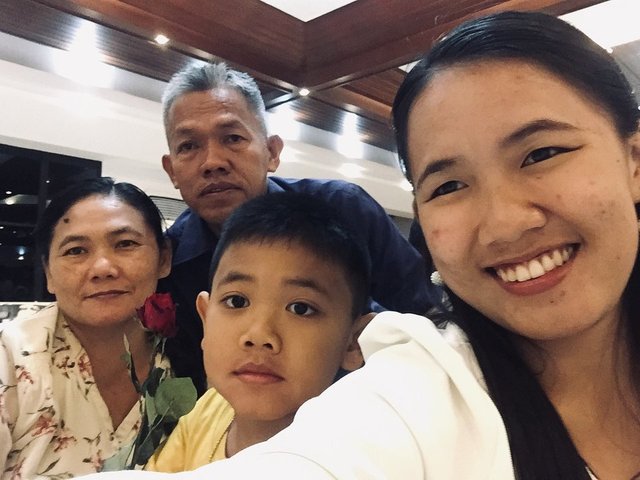 Aside from my family, there is also someone who has been my motivator, bestfriend, critic, confidant, food and travel buddy, my boyfriend for the past 4 years. He's @mackoy02. Like me, he's also a newcomer here in SteemIt. Please do welcome him as much as you have welcomed me here. Right now, with our parents' permission, we are now starting to travel to places. Below are some of our travel pictures together.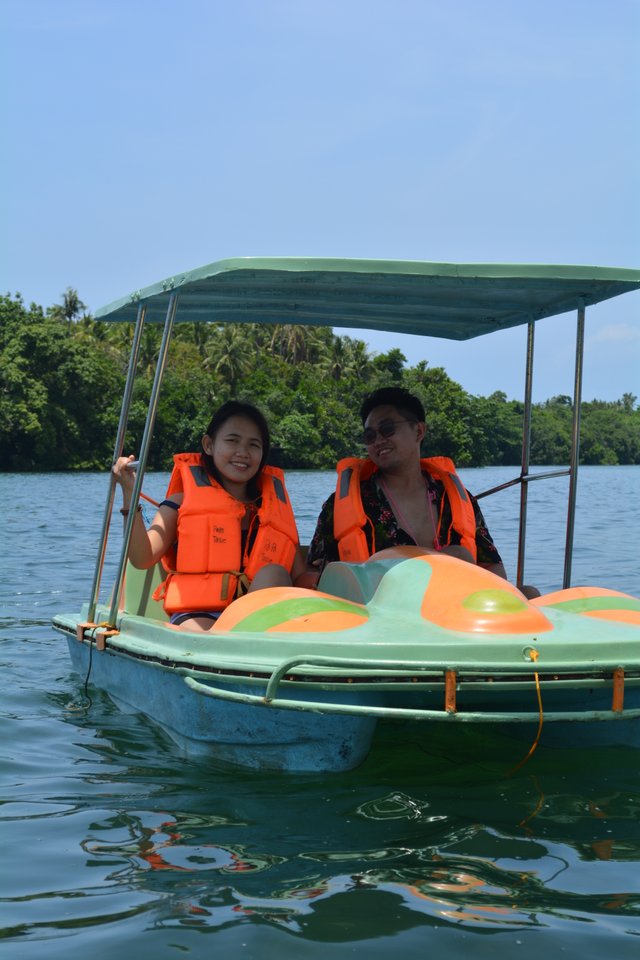 Apart from being a teaching engineer, I am also a church lector serving at Sto. Nino Mactan Parish, Mactan, Lapu-Lapu City, Cebu since 2016. If you want to visit this church, you have to ride a jitney bound to Soong-Maribago. It is located before Mactan Newtown. As a lector, we have vowed to earnestly read God's words in front of the people during Holy Mass. Before pandemic, we have also been conducting outreach programs especially during Christmas such as giving of bundles of joy to the less fortunate children . Likewise, there's an annual recollection too. If you're from Mactan, it will be a great honor to invite you in our community.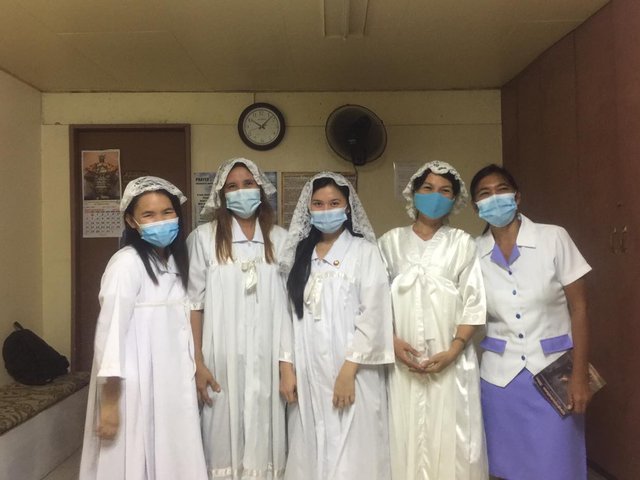 If you asked me about my hobbies, I am a self-proclaimed videoke lover and a kdrama fan . During our College Days, we were fond of going to our classmate's house and used their videoke to sing. When it comes to K-dramas, I could even watch a K-drama until 3 am. I think it was the K-drama called City Hunter which I fell in love the most. Because of that hobby, I have also influenced my mother who's at her 40s to watch Korean dramas and now, she has watched more K-dramas than I do. Amazing, isn't it?
I am indeed glad to be part of SteemIt for in here, I will be able to share my new ventures and experiences in life. So, I hope we can get along well SteemIt fellows! If you want to know me more, feel free to follow me @umbayangelica12.
Thank you for reading this far. I hope you like it. Have a great day!