You are viewing a single comment's thread from:
RE: Achievement 1 Tasks: My INTRODUCTION POST TO STEEMT MENTOR By @bright-obias
Hi @joyce-oluchi, Welcome to Steemit!
Nice Introduction Post👌
Steemit is a blockchain-based social media Dapp (decentralized application) that creates communities where users are rewarded for sharing their voice. It's a new kind of attention economy.
To help make your experience more enjoyable, we made a list of useful tips, links, and fun games to play on the Steem Blockchain. Continue Reading..
(And thanks @steemingcurators and @cryptokannon for making the original post)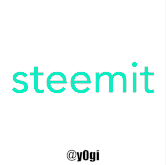 Do Not Forget To Follow @steemitblog & Twitter(Steemit) To Get The Latest Updates.


Cheers🍻
Let's Connect👉 @y0gi😁
#india #steemit #steemexclusive