ColorChallenge FridaySkyBlue playing Tic Tac Toe in the sky
When you direct your eyes upwards and see a pattern like this what do you think?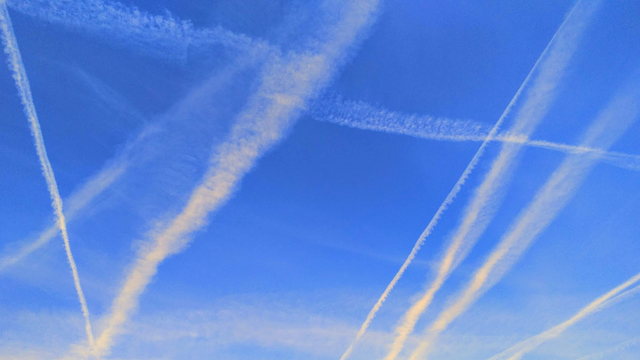 Nothing?
Well, my first thought is that the rain is coming in two days.
---
Why? After all, these appearances are perfectly natural, albeit artificial, and can't be related to weather, can they?
Of course, they can't. Stop worrying, you silly boy.
---
A !BEER to those who see at what I am implying with my weather prediction hypothesis.
---
Better and better