📢 Contest Announcement : STEEM HW CONTEST FOR PROMO STEEM || Share Your Home Work | Bangladesh-বাংলাদেশ Contest | Prize: 15 Steem
Hello Everyone,
Here I come with another #PromoSteem contest and today's contest is about sharing Home Work. Hope you people will enjoy attending this contest of Bangladesh-বাংলাদেশ Community.
In this corona pandemic many professional individuals also contributing at home like husbands helping their wives at home. In this contest you are free to share whatever you do at home or whatever you do for home. You can share your story at home with family and that will be your home work.
Home work means whatever we do at home or contribute to home. Will give you hints that you can utilize your creativity more. So let's go for it...!!!
STEEM HOME WORK CONTEST FOR PROMO STEEM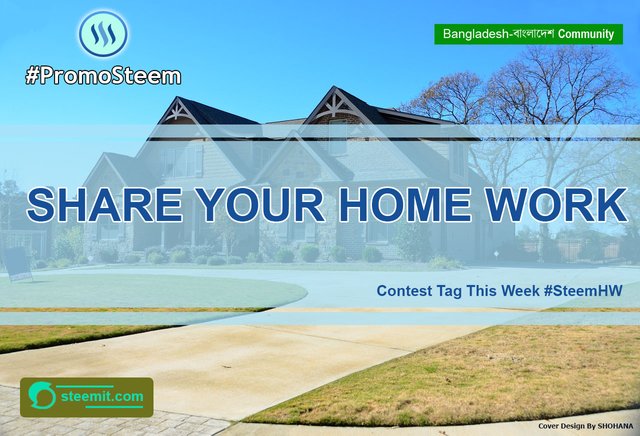 Contest Requirement:
Share Your Home Work It does mean you can share your any kind of activities at home with family or pets. For example you can share:
Helping parents at home on their work

Home sweeping experience (if you like to do it)

Helping kids on their study.

Cooking or preparing any kind of foods at home.

Car washing or washing any kind of vehicle at your home.

Gardening or cleaning the yard of home.

Helping other family members on their work.

Share only the home work that make you happy to do.

Feeding kids or pet in the house.

Any kind of creativity that you would love to share and learned in this lockdown time.

The home work shouldn't be computer based work or anything virtual like online business and chatting with friends.
Whatever it would be just focus on home based work and come with your creative content.
Simple Contest Rules To Follow:
👉 Plagiarism Strictly Prohibited, your content should be #steemexclusive and it means your content or post only for steemit don't share it on hive or anywhere else.
👉 Do not mention steemcurator01, steemcurator02, steemcurator07, if mention- your entry will be disqualified.
👉 No language restriction, you can write on your native language, we can read using translator,
👉 The title of your post must be : STEEM HW CONTEST FOR PROMO STEEM || Share Your Home Work | Bangladesh-বাংলাদেশ Contest | Your Desired Text
👉 SUBSCRIBE and Make sure to put your entry in Bangladesh-বাংলাদেশ community and put your entry link in the comment section of this post or else your entry won't be count.
👉 Tag minimum 3 of your friends on your entry post to invite them for this contest, Supports other participants by upvoting and comment on their post (Give Support Minimum 1 entry and comment on that post and you can tag me like @shohana1)
👉 This contest is open for anyone who have interests in this.
👉 Try to be more creative .
👉 Make your contest with at least 300 words.
👉 Try to share your Original Images with us. If collected image must mention the source.
👉 Must use these tags #steemhw #steemexclusive your country ( Its #Bangladesh for me yours would be Venezuala Srilanka Brazil or something else)
👉 Make sure you Comment the Link of your Entry under this Post. MUST FOLLOW THIS
👉 Upvote and Resteem this post, so more people find out about our contest.
👉 Share your post to social media (Facebook, twitter,LinkedIn or others)
👉 Only one entry per person

Key To Win
More eye catchy original photos with more explanation (more than 300 words) have high chances to win the contest

Deadlines
This contest begins at May 07 (today) and will be running till the next Friday (May 14 at 11:59 pm Bangladesh time Get Bangladesh Time Here
Winners will be announce May 15th- Saturday

Prizes
1st Place- 5 steem
2nd Place- 4 steem
3rd Place- 3 steem
4th Place- 2 steem
Consolation Prize- 1 steem

So I'm really very excited to see cool entries from you awesome people of steemit world. Good luck to you all.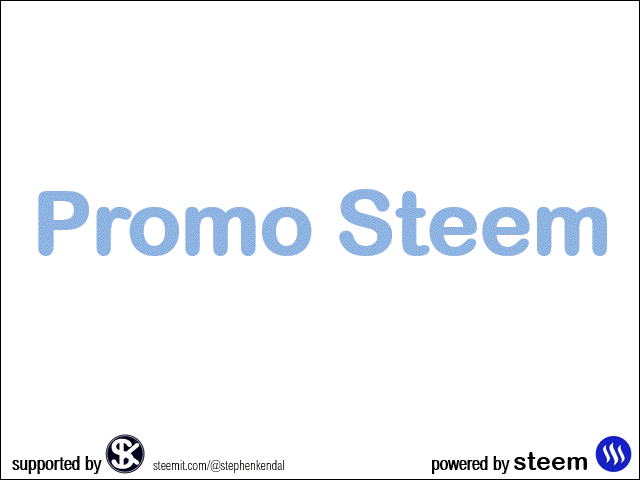 Gif source: sir @stephenkendal