CONTEST : July Promo-Steem Contest || Write About Your Favorite Month In A Year || 20 Steem Prize
Greetings Everyone,
Announcing July Promo-Steem another contest for this week. This week you have to write a blog about your favorite month that can be your birth month, celebration month, vacation month or a month which has beautiful memories when you achieved something special. Add some original photographs with the blog. I'm going to give you some hints that you can focus and write a beautiful blog to win steem.
Simply this week the contest theme is Your Favorite Month In A Year Presentation of contest blog on your hand. Best performers will win steem.
Hope you people will enjoy participating this contest of SteemShip Community.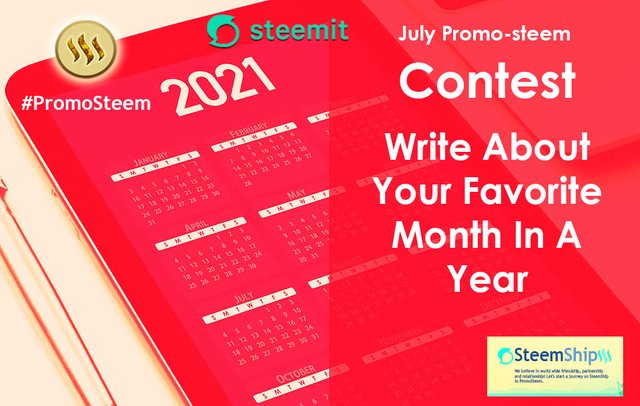 Background Source: pixabay
Hints/ Focus On These Areas :
Your favorite month would be your birth month, your children's birth month, anniversary or any kind of special day like it would be Christmas, Easter, Eid or Worship celebration in a month you enjoy a lot.

Your favorite month would be a month when you take vacation from your regular job and spend time with friends and family. For example: My favorite month is November because I spend my vacation in this month, visit my relatives, celebrate my sister's birthday and this is the month when I joined #steemit in 2017 so this month is special to me in many ways.

Your favorite month would be when you achieved something big or you have beautiful memories to share.
Simple Contest Rules To Follow:
Plagiarism Strictly Prohibited, your content should be #steemexclusive and it means your content or post only for steemit, don't share it anywhere else.

Do not mention steemcurator01, steemcurator02, steemcurator07

Follow @steemitblog @stephenkendal and @shohana1

No language restriction, you can write on your native language, we can read using translator.

The title of your post could be : July Promo-Steem Contest || Write About Your Favorite Month In A Year || Your Desired Text

SUBSCRIBE and Make sure to write your post in SteemShip community and put your entry link in the comment section of this post or else your entry won't be count.

Tag minimum 3 of your friends on your entry post to invite them for this contest, Supports other participants by upvoting and comment on their post (Give Support Minimum 1 entry and comment on that post and you can follow the tag #steemship

This contest is open for anyone who have interests in this.

Try to be more creative and unique.

Must write at least 250 words with original photographs

Must use these tags #favorite-month #steemship your country name like Bangladesh for me, yours would be Venezuela Sri Lanka, Brazil, Nigeria, India, Pakistan, Philippine, Indonesia or something else.

Make sure you Comment the Link of your Entry under contest Post. MUST FOLLOW THIS

Resteem this contest post that more people can reach out and join our discord server for regular community updates.

Share your post to social media (Facebook, twitter, reddit, LinkedIn or others)

Only one entry per person

Key To Win
Read rules carefully and do not miss any.
Use tags according to the rule.
Use Your Own Concept, Be Real, Be You
Be honest!

Deadlines
This contest will be running till the Saturday (July 17 at 11:59 pm Bangladesh time Get Bangladesh Time Here
Total Prize 20 Steem
1st Winner = 6 steem
2nd Winner= 5 steem
3rd Winner = 4 steem
4th Winner= 3 steem
5th Winner= 2 steem
Winners will be rewarded at July 18 - Sunday
Thank You So Much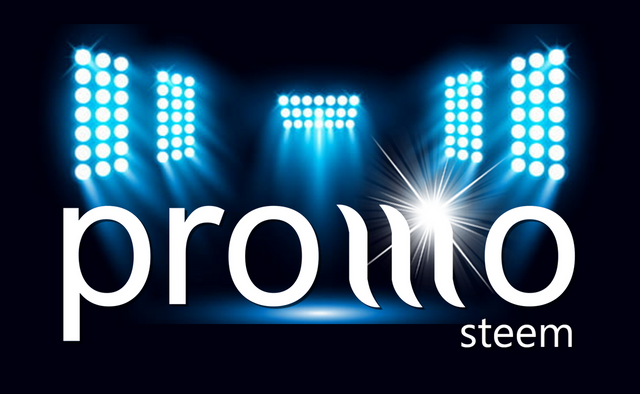 Image Credit : Sir @stephenkendal



Community people feel free to use this footer