My Diary Journey- A learner, who has learned to admire but not envy
Hello steemians 🖐️, I hope everyone is doing great. I'm Sahil Gupta, a steemian who learned a lot from #TheDiaryGame.
Today I'm here to share the experience of my journey on Steemit throughout TheDiaryGame Season 2.
---
Day & Date- Tuesday, 22nd September 2020
Title- My Diary Journey
---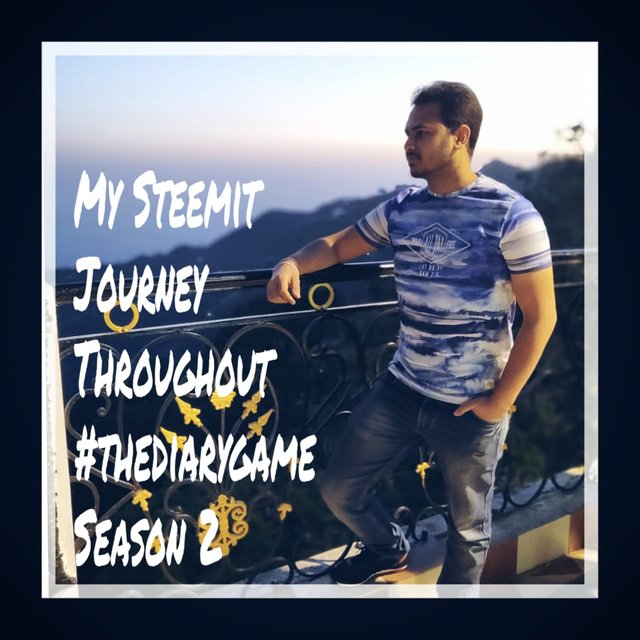 As you all already know that TheDiaryGame Season 2 is about to end on 25th September. So here I want to share the experience of my journey of TheDiaryGame with all of you.

My Journey on Steemit
I created my account on Steemit on 3rd August 2020 with the direction of @rishabh99946, who is my PUBG (Online Game) friend since February 2019. So basically I was invited by @rishabh99946 on Steemit Blockchain. By then I did not know about Blockchains & Cryptocurrencies. I spend my whole day on online surfing to gain some information about Steemit.
4th August 2020, I wrote my very first entry on TheDiaryGame, also considered as my first blog on Steemit. That day I got to know that I'm not a good writer. It took me 2 hours just for writing my daily activity, and still, it was not worth to read. I was not good at expressing my thoughts in words, and there was a slight hesitation on that way. But still, I continue to write with the aim of getting better one day.
7th August, Rishabh asked me to write my introduction post in the Newcomers community. He must have seen my poor writing on steemit. So he gave me some points to add in my Introduction post. So I wrote my post on the same day.
17th August, I wrote my entry in #ILoveIndia contest by @akkibadboy. A great initiative for the Indians to post their past experiences of their favourite places.
So, I continued to write my daily diary posts on steemit along with my achievement posts on Newcomers Community. I also increased my engagement in TheDiaryGame posts. I learned so many new things while reading others' posts. Also got to learn and understand Steemit and its tools through all my 6 achievement posts in newcomers community. I am so thankful to @cryptokannon for that.
19tthAugust, I completed all of my achievement posts of Pro-Minnow program. A program where I learned so much about Steemit tools.
21st August, I posted my entry in a comment in The Value Contes by @steemalive.It was a great competition where we had to comment on what we could buy in 1000 Steam in our country.
25th August, I wrote my last diary entry (22nd entry) before the mid-season break. On the same day, @rishabh99946 announced his #bestofindia contest result. It was a contest where we had to write our diary entries in his community. I was so happy to see my 3rd position in that contest.
27th August, I posted my entry in a comment in Your Country in another Language Contes by @steemalive. In this contest, I had to write facts about our country and translated into another language, its a pretty unique contest.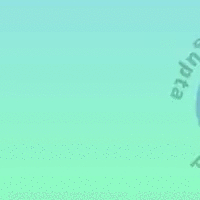 27
th
August, I graduated in the Pro-Minnow Program and received my Pro newcomer verified badge by
@cryptokannon
.
31st August, I posted my entry in #logocontest by @rishabh99946 for his Best of India community. A contest for the best logo for the Best of India community.
1st September, a fresh start with 23rd entry to TheDiaryGame. By then I had learned so much from diaries by other steemians for better presentation & improved writing skills. Also, @sapwood announced a project #Affable, an engagement league to increase engagement in 2nd and 3rd layer engagement. So I participated in this contest.
4th September, The result of #logocontest was revealed and my post was declared the winner of the contest by community votes.
10th September, I posted my entry in the comment to Food Photo Contest by @mister-omortson. A contest where I had to post my Food Photo with short detailing.
13th September, I saw #diarydoctor campaign on @steemitblog, so to encourage steemians toward DiaryDoctor, I launched my contest Helping Hand. This contest is to encourage every steemian out there to comment on other diary posts.
16th September, I created community "Magical 500 Words" with some exciting perks for community members. This community is for every steemian who love to write a blog on daily basis about their life experiences, travel blog etc.
18th September, I made some major changes in Helping Hand contest so that more and more steemians took part in DiaryDoctor Campaign.
Till now I have learned so many new things in the past 50 days. You can see my progression by comparing my 1st diary entry with my 41st diary entry. There are many great writers who wrote their diaries so beautifully. I learned so much from them. Special thanks to @sapwood, he is a great writer and he also helped me in Markdown styling for a better presentation of diary entries.
There is still so much there to learn on steemit for me.

Details of the competitions I have mentioned above are as follows:
---
In the above context I have mentioned my contribution on steemit but it's not all. Steemit secretly changed my LIFE, the way of thinking and also improved my self-confidence.

How My Life Has Changed
As I mentioned in my introductory post that I'm M.Com student, so other than studying I had a habit to play a multiplayer game called PUBG every day with my online friends, one of them was Rishabh. Due to the COVID pandemic, I used to stay home and play 4 hours game every day, no gyming no early wakeup at all.
Every one of us knows the benefits of early waking, gyming, morning walk etc. But many of us do not implement these in our daily schedule.
When I went through some diary posts, where I saw how passionate they are in maintaining their daily schedule. Many of them go for a walk every morning, feed the birds every morning and many are good cooks. So I got inspired and started walking in the morning. This made my habit of getting up early in the morning and stopped playing till late in the night.
In the month of September, I started doing gym inspired by some steemians. Now I do not play games, I spend most of the time on Steemit wondering how I can grow here. Maintaining the balance between my studies & steemit blogging.

Lessons Learned
First and foremost, practice writing. Nothing gets worse with practice – remember that! Also, keep track of time spent writing via some form of a log. On weeks when you feel zero motivation to sit down at the computer and write on Steemit, just look at your log of time spent writing. You will notice that you have accomplished more than you may have realized. Hopefully, this motivates you to continue. Next, know that every piece of writing you produce does not have to be "perfect". In fact, it is nearly impossible to produce perfect writing every time. As long as progress is made – that is all we can and should hope for!
In brief, keep writing. I hope you realize that you do not have to have a "natural born" talent to be a writer, author, and accomplished researcher on Steemit. We all have strengths and weaknesses, but overcoming the weaknesses might be easier than you think if you try to progress through the struggle. Steemit is the platform where you can polish your Strength even more.

Cc:-
@steemitblog,
@steemcurator01,
@steemcurator02,
@steemcurator07,
@stephenkendal,
@shortsegments