The Steemit stake
Okay I know you're all probably really tired and sick of reading/listening/watching content related to everything that's going on here but I wanted to write about an overview from my perspective. Events that have unfolded have made things a lot clearer and even though I'm just speaking for myself here, not for any other witnesses I'd like to also speak as someone who dabbled in shitcoins before Steem and how that changes the way I view the Steemit inc ninja mined stake now.
A long time ago I got fascinated by bitcoin and around the time the altcoin era was starting after Litecoin was launched I decided to purchase a couple GPU miners to join the goldrush that was occurring at the time. Now before you call me lucky to have been there early on I want to let you know that I personally wasn't, I was in too deep and often too early with my calls of what I should hold and not. This whole Steem early mining reminded me of the time I mined X coin from the very start with a few CPU's I had around the house and was one of the first to mine it with a GPU miner when that was released and compiled for Windows. The reason I'm comparing it to X coin, later called Darkcoin and even more later known as Dash is because it also had a very "unfair" start. Of course in my shoes it wasn't unfair because I was one of the few who mined it but the way it was announced, all the name changes and more importantly the changes to inflation made it one of the most profitable coins for the early birds in later days. A majority of the supply was mined very early, the announcement existed, yes, but there were already so many different coins to choose from and one could say those who launched Dash were mining it heavily themselves and cornering the majority of the supply (sound familiar already?) and then they changed the amount of coins that would be mined on a daily basis and on top of that even another new difficulty which depending on how much hashrate was mining it it would give even less or something ridiculous (correct me if I'm wrong, it's been such a long time ago).
Before you ask how much I got and how much profit I made, let's just say it was a 5 digit amount but I sold it as soon as it hit the first exchange for peanuts due to the distribution which I saw as a huge issue. Of course during the late 2017 bull run now of that would've mattered as pretty much everything went haywire but let's hope the next one will be a bit more smart. So the reason I told you about all this and that I mentioned there were already a lot of coins in existence is because competition was there, new currencies needed something extra to stand out from others, a unique proposition, usecase, fair distribution. The latter got more and more important and many would not even touch anything with a pre-mine no matter how big or the idea, some that were started by reputable bigger names would often be restarted as a "classic" minus the pre-mines or supply going towards the teams and some of those did okay. Of course Steem never had that, but let's get back to the Steem launch. As @justineh mentioned in her very compact post with a lot of details it was launched by a random username many didn't know who it belonged to. The announcement didn't even say much about what it could become but of course those chasing the next new coin to mine and hope it'll turn into something profitable (something I used to do as well and was fairly successful with dash, dogecoin, ethereum, etc (et cetera - not ethereum classic :P) happened to mine Steem as well and seeing some comments and posts calling that for a "ninjamine" as well is really ridiculous in my opinion cause clearly they were not as prepared to mine it as Steemit was who knew about the launch and even restarted the chain when their servers bugged from mining it first time around.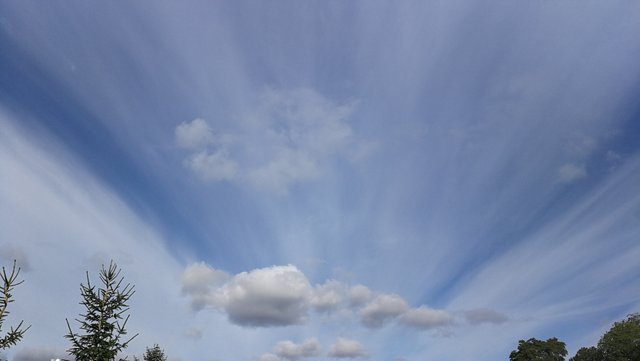 The point being, they've stated many times that this stake they mined was supposed to help grow the network, help distribution and decentralization of Steem without there being another really big miner with malicious intent. That's it at that point, if you once say that this stake that was unfairly mined is meant for a certain thing there is no going back anymore and they didn't until this sale to @justinsunsteemit. The reason this is important is because owning 55%+ (as mentioned in the video below) of the stake and even more (around 80% the very first days according to some bitshares post) is ridiculous for a coin that came out as late as it did compared to the horde of other coins in existence at the time. On top of all of this they also changed the inflation which meant it would be much harder to gain more Steem after they already mined and got the most out of inflation (similar to Dash). Doesn't matter if it had a unique usecase, better tech, etc, no one would touch it or take it serious if they knew that Steemit the company that owned all of that stake was going to consider it as their personal belonging and at some point sell it or plan on dumping all of it all along. Sure, they started Steem this way to avoid an ICO and the legal complications that could've meant (although looking at EOS the fees were laughable so maybe an ICO would've been a much better choice after all, but then again you can look at Kik and the legal battles they're constantly in with their Kin token which was launched much more recently) but starting it that way and always having the intention of holding it for themselves or selling it and not staying true to their words that they are going to use it to build the network, do marketing (did they ever put a single Steem into marketing?) not only would it have meant Steem would have been a bigger joke to everyone and it would have never stayed in the top100, it also means it would have all along been a proprietary blockchain to Steemit which has it's own legal ramifications.
Here's one of the videos of Ned mentioning what the stake is going to be used for:
Okay so to get back a bit to the present. Yes it sucks that this curse has now befallen Justin Sun, even though it is hard to feel sorry for him after his actions and the reputation he's had all along in the crypto space. This is something that should have been dealt with a long time ago but just opting out of that decision as the owner and delegating the task to another buyer does not mean the stake changed. Last time there was a threat to hardfork the coins due to incompetence of this centralized company they ran for the exchanges quick and the only thing that changed the witnesses minds, even though many didn't buy it, was that Steemit was going to donate a large sum of it to the DAO which had yet to exist. So they paid for its creation and kept some people busy with a Steem foundation for a while, Ned stepped down as CEO and Eli made it look like they're finally getting their shit together only for us now to find out it was all a fad while he was waiting to sell not just the company but all of the stake to someone else as well after only donating 200k Steem to the DAO. Imagine that, out of 65+ million SP still belonging to Steemit all they donated was 0.3% even though it had been 4 years of promises that all of that premined stake was going to be used for the growth of the network and the DAO being one of the best ways to publicly use those funds that way.
To say the least you really start to wonder how he has used those funds all these years, you can point at incompetence and costs but if he couldn't keep this one promise he's been running with for so long I don't doubt that there's a lot of other things he's kept from others. I'm not accusing him of anything illegal here, I'm just saying it seemed like he always had Steemit's best intentions in mind instead of Steem as a whole. If the stake that was mined was always meant to be Steemit's personal belonging he knew no one would have bought into that. He can say that "oh well it's just crypto speculators, not a binding agreement into what they bought and for what reasons" but similar to that then he should also abide by crypto rules and decentralization that make it possible for those not affiliated with Steemit to hold that stake accountable because that's why they are here and that's the reason why many stayed. Because of how that stake was going to be used.
I can't think of any great analogies for this, but let's not even mention investing for now, say as a user, or dapp owner; would you have stayed here if you knew the company that still holds a large percentage of the total supply down from 80% in the beginning was going to either constantly place sell pressure on the market without giving anything in return back to the growth of the blockchain? It has been 4 years already of them pretending to be on our side, using some of its stake as delegation to our dapps to keep us happy while all along only having themselves in mind and just waiting for the right moment to get out of this promise by handing the problem to another buyer while the purchase happened without anyone knowing. I mean at this point it's even difficult to imagine Justin didn't know about this even though Roy mentioned a few times they weren't aware of the stake's baggage, if they truly didn't know then yes it sucks for them and they should take the matter into their own hand and take it up with the seller of that stake, not with the community and blockchain itself.
It's really hard now not to see this stake as always having been something that's kept Steem back. It's funny because I use to joke that Steemians are their own worst enemy (when it comes to them not sharing their content outside of Steem and competing over the rewards pool and ROI instead of the coin appreciating in value) when in reality it was Steemit he company meant to assist it that probably was its own worst enemy. We all here today are aware of Steem's advantages over usual social media, the tech, usecase and everything is there, sure mass adoption for any social platform is not easy but it does seem like we've had something constantly stifling it's chances. I may be overreaching here but I can't help but imagine what Steem would have been had Steemit either been less greedy with the ninjamine or had it instead been another entity who was always open and public about what it did with the funds - such as the DAO. Well, time may be coming where that scenario could be a reality, let's see which chain ID we'll get to go forward with in this universe without Steemit.
---