Thoughts on what's on everyone's mind
A lot of people asking about this today and I can see a supermajority of posts already talking about this - although I haven't had the time to read through them yet as I've been out of the house most of today. After catching up on some discussions between witnesses and other stakeholders I wanted to chime in my thoughts on what this scuffed announcement could mean for the future of us Steemians.
For what it's worth I'm not as negative towards this as I initially expected to be when I first heard the news, so here are some reasons as to why and the scenarios I imagine to happen until I have more info on the matter.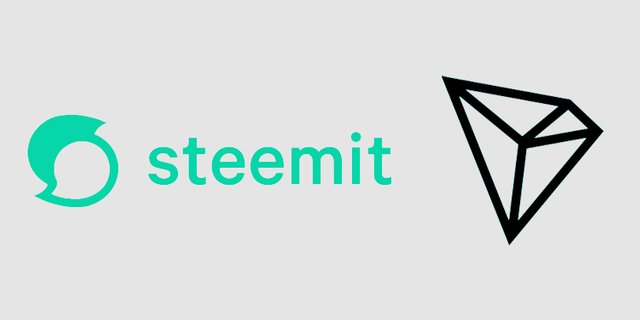 Let's start off with the worst case scenario:
Most of the crypto community knows Tron has no "real" userbase, googling "Tron Dapps" will show you a site that lists a few thousand daily active users but since we're looking at mainly gambling dapps and we all know how people like to automate them (which they've also done on Steem) we realize that the real amount of users is way lower. Even though we have bots here as well through curation and in some of our dapps we know that there are a lot of real users because we are here active daily and interact with them, on top of that our front-ends to rather well on traffic sites compared to most other sites of the rest of cryptocurrencies.
So Justin may be after the userbase alone and wants to kill the Steem chain off, this would be considered as a "hostile takeover" in this worst case scenario. What he could do is attempt to bribe users to swap STEEM for STEEMTRON. The way he could do this is by powering down all the acquired stake he just got after he bought Steemit Inc and swap it for STEEMTRON telling the dapps @misterdelegation supports they'll only receive the support over on the STEEMTRON chain. Swapping coins I'm guessing will either burn that Steem or worse - he'll send it back to our chain to actively use it. (Who knows maybe he'll attempt to become another downvote bully to force people to join his chain - or just actively farm Steem Inflation that he exchanges for STEEMTRON and continuously takes value from Steem) This gets weird quick as there's so many possibilities and unknowns of what can and can't be done with the swap so let's skip it for now.
He already mentioned something about handing stake to TRX holders which I'm guessing will either be from his recently acquired Steemit Inc stake or recently purchased Steem (@cherrytomato2 funds maybe). Again things get confusing here because we don't know what STEEMTRON is yet; will it have inflation? Will it mean Steem will be inflated on two different chains with the swap being the bridge? Will they make it more lucrative to hold STEEMTRON or pump it's price to get users to swap? Will they swap all of the Steemit Inc Stake? Will this mean Steems supply will exist and inflation increase by existing on both chains (because inflation right now goes out no matter how much stake is powered up, if you were the only user posting and voting on Steem with 1000 SP you'd receive all of it's inflation). Anyway these are questions we can't know the answers to right now until more answers and clarity come forward.
In this scenario witnesses will have a say on what happens, if Tron were to attempt to vote in witnesses supporting them killing off the chain it could become iffy as that could classify Steem as a security and depending on where Tron is based get them a lot of legal trouble, not to mention it would make Steem not look as decentralized. I know people like to call chains decentralized but let's be real, none of them are considering it would just require some co-ordination of mining power or stake to get the desired outcome of those in power or stake. I'd argue Steem is one of the most decentralized in terms of distribution than any other.
I believe witnesses have what's best for Steem in mind so they will act accordingly in this scenario. Remember that Tron want the swap, meaning that their token doesn't exist on any exchanges yet but Steem does. I don't see how they could force people to swap to STEEMTRON. Without making this post too long though or talking about stuff and scenarios I may not know too much about let's move over to the better case scenario where both chains win.
The win-win scenario
Justinc's stake moves over to STEEMTRON, dapps open up shop on Tron as well but work on both chains (@splinterlands for instance already does this for Tron payments - I don't see why they would use a more expensive chain for their json requirements nor why any other dapp would - unless STEEMTRON a sidechain works similar to steem including hivemind, MIRA, communities and SMT's). STEEMTRON has some similar inflation to Steem which means there will again be a double inflation happening where people will either stake their Steem on Steem or on SteemTron or have them liquid on exchanges (like 30% of it currently is). Our inflation could also be lowered to make up for the cross-chain function which is something that has been discussed in general to put more emphasis on SMT's and the value they bring and give out to their users.
Again, there's so little info given out from the scuffed Medium announcement and the tweets that it's hard to comprehend what can happen as literally anything can happen, I'm also not too technical about stuff so there's probably many possibilities going over my head. Something people have discussed though is that if Justin truly wanted to kill the chain off he would've just copied what Steem already has or waited until SMT's were out if he wanted to improve on the tokens that already exist on Tron and then announce their own social media and lure people in with all the money he supposedly has or the supply of Tron the Tron Foundation has.
What we do know is that Sun wants users on Tron, by buying Steemit and it's traffic and having those users use SteemTron instead of the real Steem he could accomplish that. It'll be the users choice on what they will use. Another important detail to remember is that the announcement came out exactly today when Voice was supposed to go out into beta, and considering I heard some people already got an invite it's funny how few are posting about it compared to this so it definitely has had an impact - Sun sure knows how to be loud which is something Ned/Steemit always lacked.
A win scenario would be if the swap or bridge in this case would not be mandatory and always available allowing users to swap their Steem for SteemTron whenever they wanted to use services or smart contracts or whatever the SteemTron chain were to offer and Steem would continue with its vision and they would both gain value this way as the link would in a way cause a peg to both of them.
Justin has the marketing, he has the money, he has the marketcap and he now also has a lot of Steem. It'll be interesting to see what happens from here on out but I highly doubt this is one of those buyouts where they are just attempting to stifle competition and kill it off as we have gotten used to see giant companies do in the past. Things don't work similarly with blockchain and decentralization and hopefully Justin knows that although I doubt he knows much more about how Steem works and everything going on here. It would've almost made more sense to swap TRX for Steem considering the scalability of our chain and the upcoming SMT's with PoB.
I do see this as a partnership the way Justin mentioned in his tweet, the real competitor here might be EOS-Voice as TRX is more on their level in terms of marketcaps and what they can do and the timing of this announcement points even more towards that. His Weibo account having been blocked recently and him looking for a more decentralized content platform points even more towards that. If not much changes for Steem and this is just a friendly "peg" similar to steem-engine's SteemP with SteemTron also being another side-chain that just happens to operate on Tron instead of using the Steem chain for validating transactions then you could see this as if Steem had become the next big thing; steem-engine would've profited off of it as well.
If this is the scenario they had in mind this will be a big win for Steem, Steemians and Tron users, also for it's distribution as someone who's attempted to distribute this coin to as many deserving contributers as possible it will be nice being able to do so on Tron users as well and work together to reach the masses in the near future. 2020 has started off with a bang and mass adoption doesn't seem to be as out of reach as it used to with the way our chain has been developing and may now receive the much needed funding and marketing and co-operation with another big chain it may have needed. Notice I say may because if things go the way it somehow hurts Steem and it's users then we will have to think of other ways to move forward because in my opinion if this partnership isn't mutual than we'll be better off alone.
Anyway, can't say much more right now as everything is still in limbo until we know more details. I'm hoping this will be something positive and that there will be even more opportunities than there have been so far for Steemians.
---