DAPPS - The Decision
---
Do you know what this whole will that dapp migrate, will it not situation reminds me of? Of Lebron James back in 2010, when he had to choose which team he would be playing for.

The Decision:


I'm sure the nba and sports fans out there, heck, even normies remember this moment as it was eternalized not only as a meme, but also in one of the of the most infamous television specials in the sports industry, The Decision.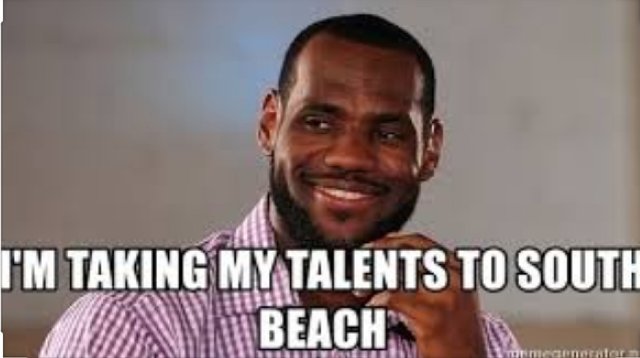 That moment had been anticipated for quite some time by sports analysts, nba teams and fans alike.

Despite being a very uneventful program with only about 2 minutes worth of valuable content out of 75 minutes, it did manage to get some insane ratings, raising roughly 6 million $ most of which was donated to various charities.

Spoiler Alert; he went the Miami Heat.

Hived or Steemd?:


I believe most of us steemians(man I'm gonna miss saying that) feel the exact same way as basketball fans felt that year, and just like back then countless Lebron jerseys and shoes were burnt while just as many fans celebrated, I'm sure the move of certain dapps will leave many steemians feeling backstabbed while others will be overflowing with joy.

In which category will I fall in who knows, but these are exciting times indeed, and I can't wait to see where this new chapter takes us.

Anyways, feels weird and wrong saying hive on but, whatever you're on;

PEACE!!
---