Why Am I Still Here? Initiative
Steemit is a window that opens to a world of possibilities and for all of us without exception, it has been monetization that brought us here but that with time turns into a world full of magic in which money or reward takes a back seat. We have all been disappointed to begin our journey of navigation in this ecosystem.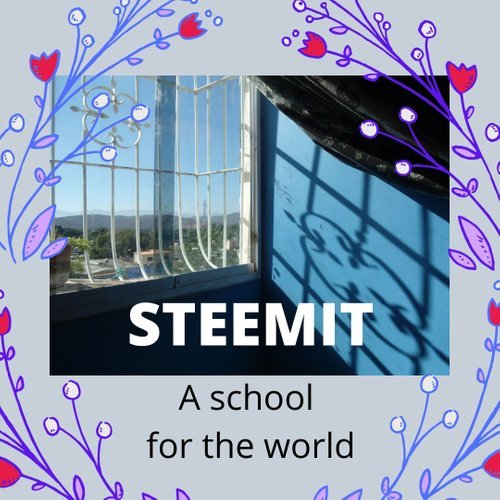 I have never been better than now despite the turbulence that has arisen in this immense sea. I confess that Steemit has become something of an addiction for me. Why? Simple, because of the importance it has for friendly relations, which involves the fact of communications, which gives us access to know other cultures and what is more important to belong to a family despite the distance. You can be in several communities but you will always feel that it is one family.
Steemit has become a way of life, a house of trade where you relate and share knowledge, you have your own office and you are your only employee but far beyond that, you find a magical world where you can download your creativity, doing what you like. The beginning was rough but I had never felt so important as now because my range of friendships opens up more every day and that allows me to share joys and all kinds of emotions and experiences, which make you grow as a person.

Steemit transcends borders, it is a new school. It is a way of learning and teaching.
As you learn, you want to know more, to know other things that strengthen your learning and that's what makes you move forward. You feel the desire to swim a little deeper, to find out how far you can go. Only with death do we stop learning but at my age, I never imagined that this world existed and that I could learn so much. I am an off-duty teacher but here I found a way to continue to practice my profession and to continue learning.
Here I continue and will continue as long as life grants me the joy of continuing on this path to share with the people I admire and appreciate; I thank and bless them for their wisdom and good heart. Thanks to @theycallmedan for this kind of initiative which helps to encourage reflection and which transcends the boundaries of Steemit to become reflections applicable to life itself.

Made by @zord189

https://twitter.com/arelisrh1/status/1234555472377794560?s=20