Beekeeper Beginner - A Few Thoughts - Part 12 - Steel hug
Greetings, friends!
From a previous publication, you learned that, on top of the strip foundation, we laid concrete blocks, like the Lego constructor.
Now, the turn has come, of a very important stage and preparation for pouring concrete into the main layer of the foundation of my house, which is called the monolithic belt.
This belt should tie together the entire structure, starting with the strip foundation, columns and the upper part of the blocks.
In simple terms, he should hug the blocks with a steel hug.
We passed this stage in five days.
On the first day, I ordered a concrete mixer and a concrete pump.
We needed to fill in many column frames.
The concrete mixer could be in one place and feed concrete to different points in our structure.
By this time, steel frames from reinforcement and wire were already ready.
Armature with a diameter of 16 and 22 millimeters, a wire of 8 millimeters in diameter.
Each jumper was installed in a certain sequence and the break points were a spiral.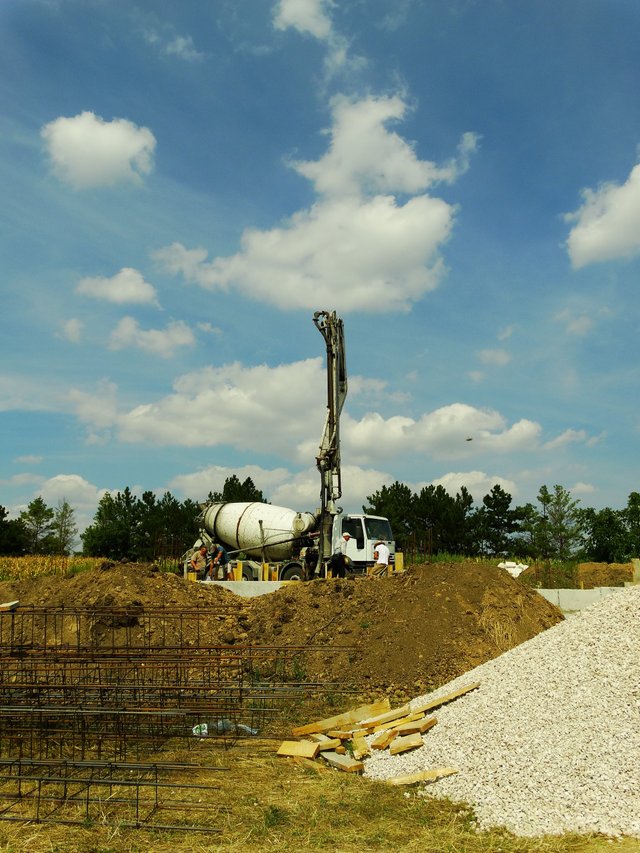 The weather on this day was great, look at these beautiful clouds and the blue sky.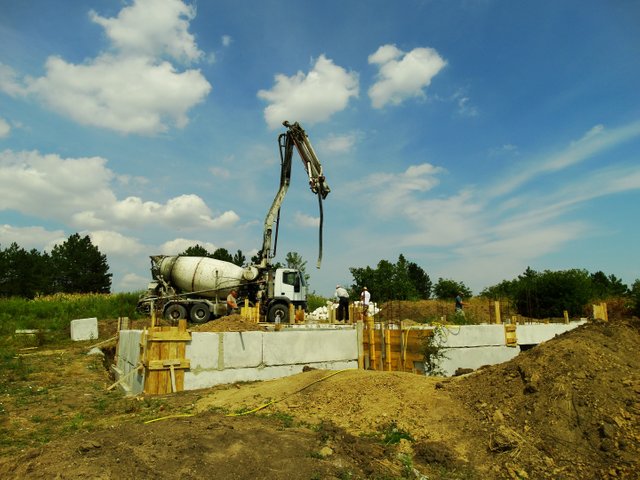 Five days later, when the concrete columns began to harden, we began to install wooden formwork and steel frames in the places where the concrete would be poured on top of the concrete blocks.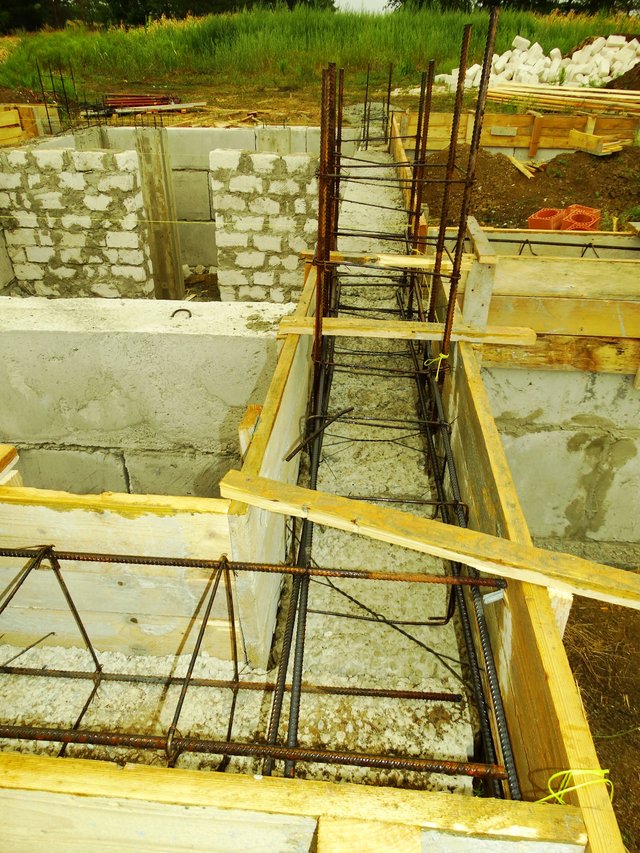 On the installation of formwork, it took a colossal amount of screws and dowels, which have their price. Here the principle works - there are always few of them and you need to go to the store for a new batch of nails.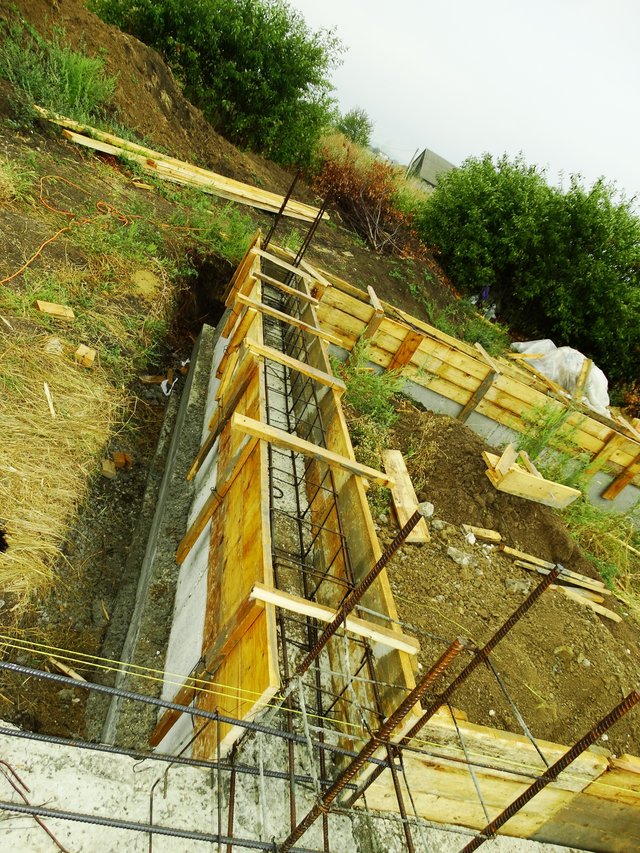 The mass of concrete that will be poured into the formwork is very large, it can easily break this structure, we clogged the boards from above and pulled them together with wire.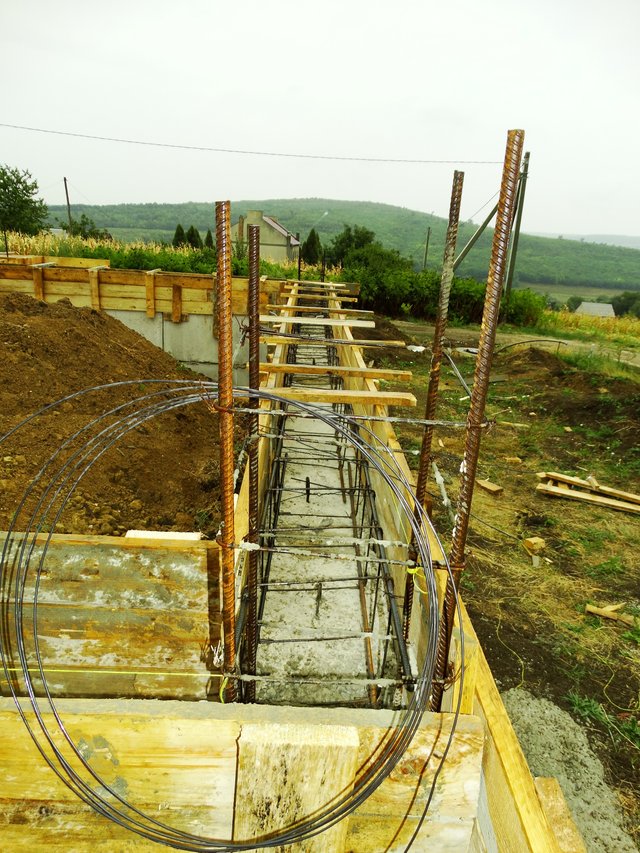 You see my team of builders. Three people easily coped with this work.
In front of them, you see two columns that will hold the flight of stairs from the first floor to the basement.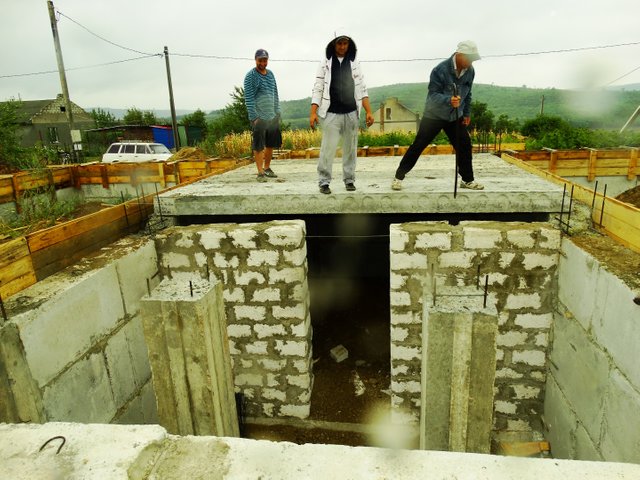 This is how the formwork looks from the outside. I was worried that this design withstood the load of concrete.
At each stage of construction, there is a lot of excitement and, there, a lot of joy, one thing balances the other.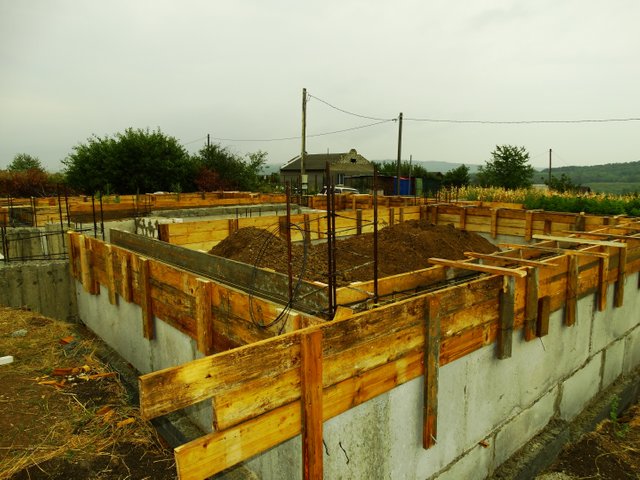 Each stage brought me closer to the dream - to become a beekeeper.
To be continued!
Author @barski
Ukraine
For my publications, I do not use stock photographs, it is fundamentally important for me to use photographs that I have made with my own hands for publication and I can name them - authorial work.