Photo Friday competition - Panoramic view of the Kazan Kremlin
I took this panorama on the territory of the Kazan Kremlin few years ago.
In the photo you can see the walls of the Annunciation Cathedral on the right and the Syuyumbike tower. The tower is famous for the fact that it, like the famous Leaning Tower of Pisa, is strongly inclined from the vertical axis (with a deviation of almost 2 meters from the axis). But at the same time, she continues to stand this way for many decades. Between the cathedral and the tower is the entrance to the presidential palace and the palace itself in the background.
The panorama is assembled from 10 frames of portrait orientation.
---
---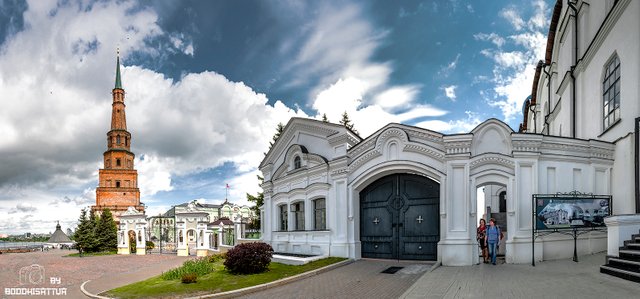 ---
---
Nikon D5000 + Sigma AF 17-50
---
I strongly recommend to open the photo in a separate tab to appreciate it.
---