I'm Not a Reliable Writer for You (HBD).
Hello Everyone..
Good morning and good activity steemian friends, hopefully your activities today will be more smooth. on this occasion I would like to share a story about "I'm Not a Reliable Writer for You (HBD)".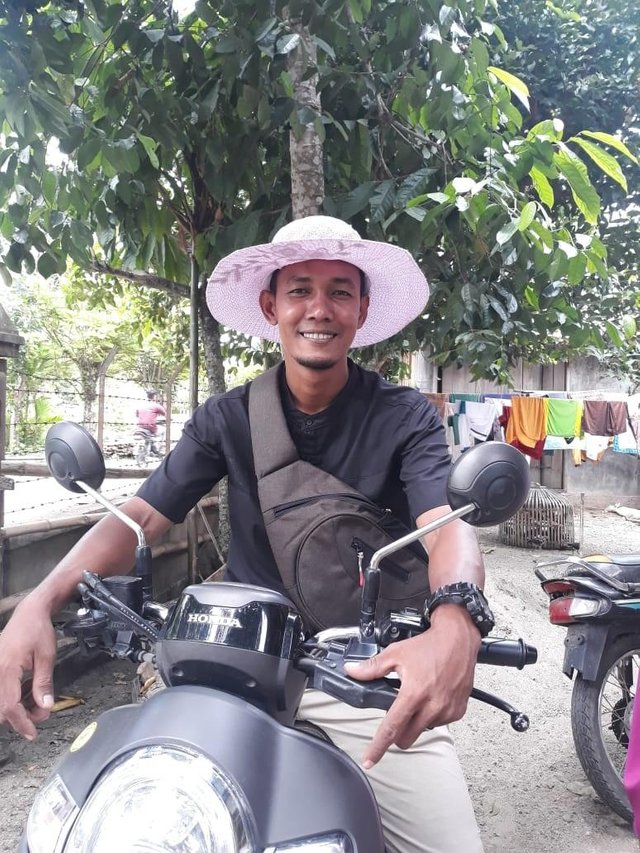 I am not a reliable writer, even my life story is not me. How could you ask me to write for your life story so that it becomes a story about us. You've walked through the time sheets, and found me on a sheet that you really don't want to read at all ... Not just you, even the bookworm will get tired of reading my story.
There is no excitement ..! So what makes you feel at home? Even with difficulty you want to get into that story? "As a second actor, it's okay," your begging seduced ... "You're still shivering, walking in the rain, don't have to play strong to swim against the storm," I replied".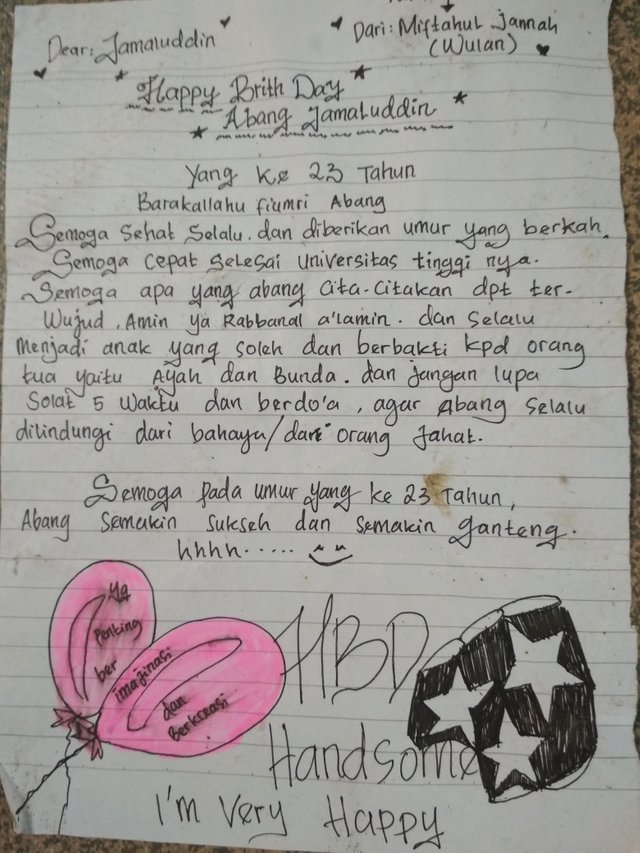 Look, nothing changed, right? In addition to your age that increases in numbers, or your mustaches that one by one began to turn white. You're still alone, yes .. you're still happy alone.
The change of the year is not something you celebrate or you don't even lament, you look more sad when dusk changes night because orange is replaced by black You look more depressed when there are still many words that you want to put in writing, but you have only one left in your book.
What kind of man are you? In the morning you become grumpy, because your sleep is disturbed by hectic workers who are busy exchanging sweat with a piece of red paper for them to take home, in the afternoon you become jolly because besides orange in the corner of the twilight that you miss, afternoon is also able to give you peace to compile sentences that are not useful for you write it down. They unwind with a cup of coffee, you also come to unwind that you don't have.
Then what are you tired of, friend? Tired they are sleeping pills at night, you went along complaining tired and stayed up late until morning ... The change of the year is just a change of calendar in your poetry, whereas you have never moved from the time zone which is actually not really safe if you continue there.
I Love Steem..😘😘💕💕
Share your post on Twitter and Promote
#steem
Like and Follow
Https://mobile.twitter.com/Boyacun1231
Thanks for visiting and interesting comments..
Regard,
Lhoksukon,02-03-2020