Horned Rattle + Step by Step (original)
Horned Rattle+ Step by Step (original) ART"Original"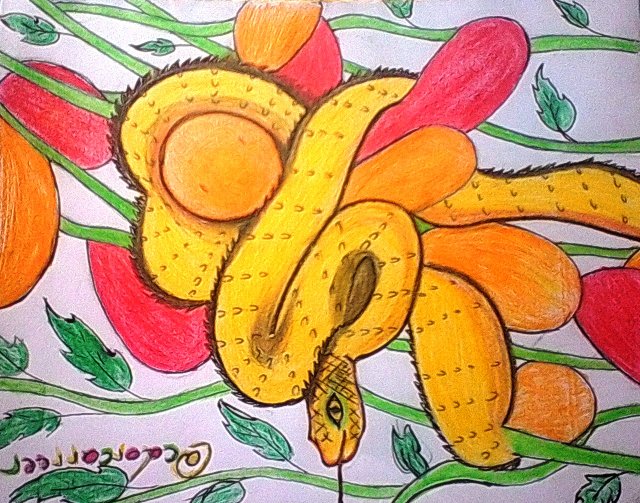 I like snakes, their appearance is simply imposing, today I wanted to draw a tree species. Which means they live in trees.
Tree snakes generally have very bright and vivid colors, yellow, blue, green, red. They are the ones that predominate in these species.
This particular snake is very poisonous called a horned rat.
It feeds on rodents and frogs. Its bite is very toxic causing swelling, dizziness, headache, respiratory conditions, but the most lethal cases occur when children are bitten.
But it is impossible not to appreciate the beauty of this horned rattlesnake.
As you well know in the works I try to make an explosion of color, I hope you like this drawing, see you later my dear steemians we continue working hard for the growth of steemit.
Basically everything you draw you can flood it with color, I hope you like to see my little post, greetings <3
You can see step by step the creation of this post or I hope you like it, do not forget to vote greetings great steemit community.
AUTOR: @colorcareer
Shadows are comic style drawing


STEP 1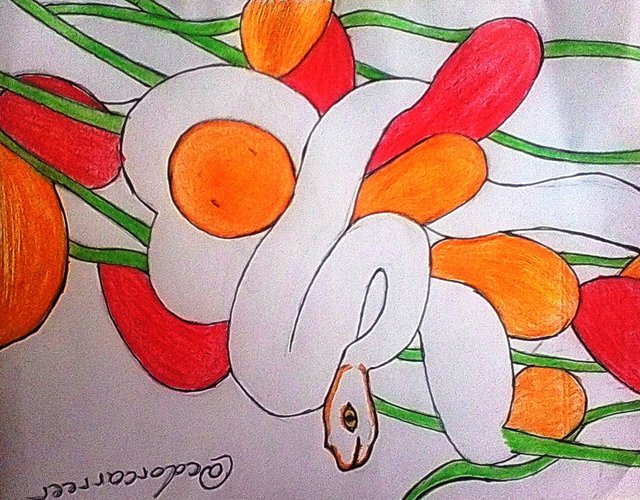 STEP 2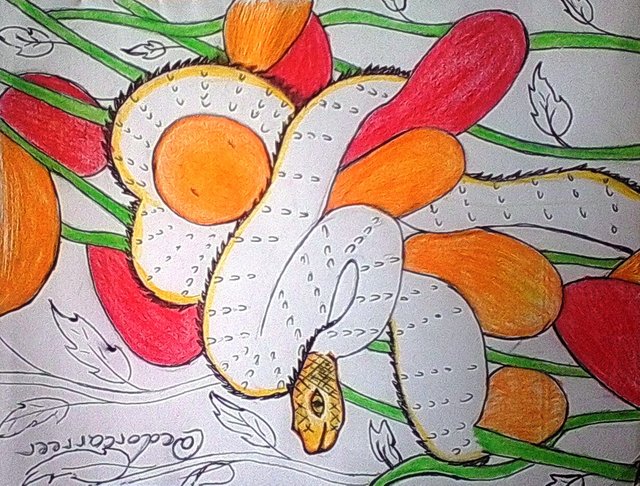 STEP 3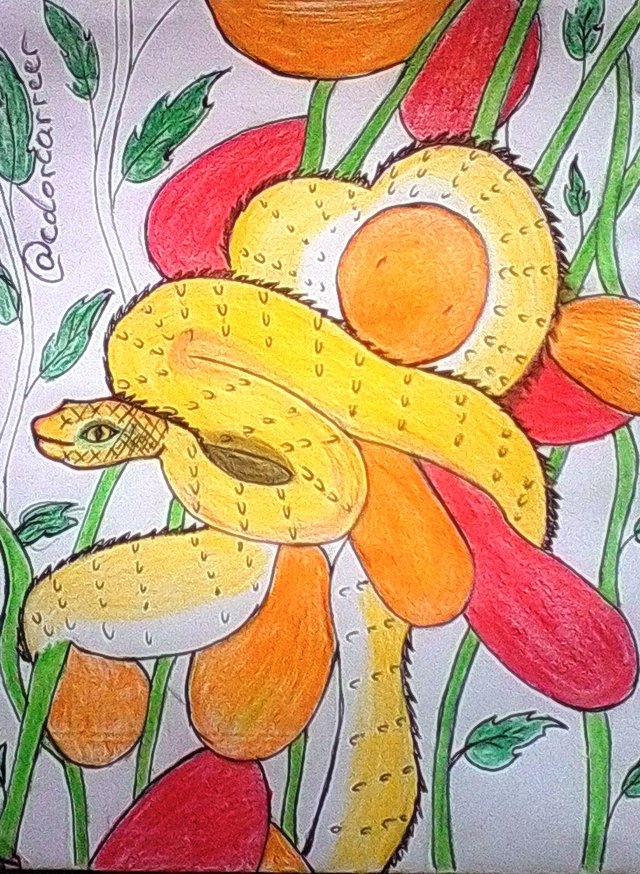 STEP 4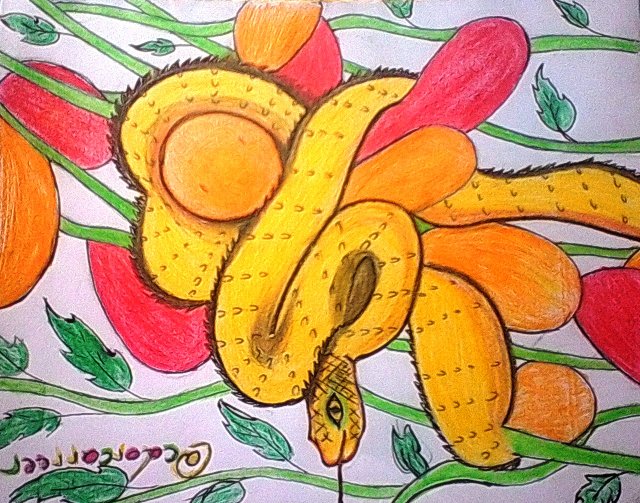 Copyright @colorcareer - All rights reserved
I want to thank the @c-squared @artzone @ocd-resteem @curie @art-venture