Crypto Finally and I Won the "Top Female Crypto Influencers" of 2020!
This is soooo wild, but they just announced that @cryptofinally and I won the "Top Female Influencer" 2020.
The 2020 Blockchain Influencer awards (I know... I hate the word "influencer" too) were part of Virtual Blockchain Week 2020 and they just held the awards ceremony where it was announced that we won the top spot!
I just want to say a special thank you to the Hive community that has supported us and the show we run together. Thank you for tuning into @threespeak on Fridays to hang out with us, and thank you to everyone who stopped by and voted for us to win this award as well. You guys are what makes this fun and we are so grateful.
Many of you that have been around "these parts" for a while know that I got my start in the crypto world right here, in this community. After years of making non-crypto related content and traveling to various Steem conferences including Steemfest - I decided to "try out" making crypto-related content to see how that went. That was about 8 months ago and I can't believe what a wild ride it has been ever since. I
know this may sound cheesy, but I really am very honored to be receiving this award and I really want you all to know how much I love and appreciate you.
---
Don't forget to join us LIVE on Fridays at 5pm EST to be part of the conversation! Don't worry, we always post a replay for those who can't make it live.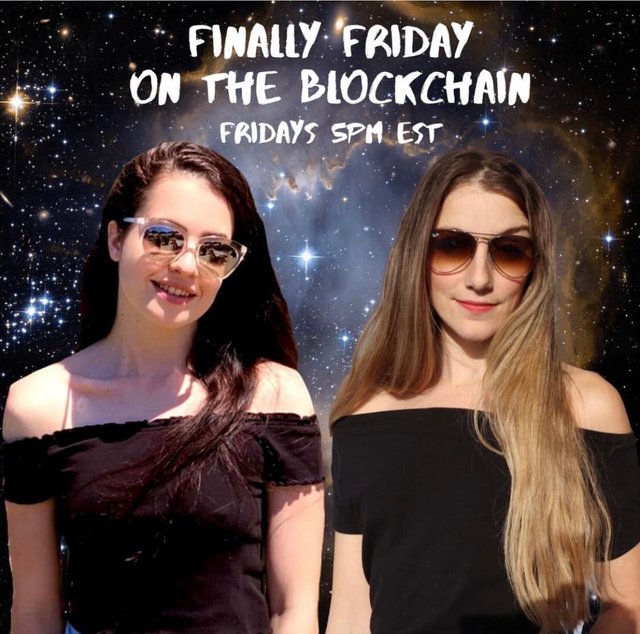 Thank you all so much for your support! 🙏🏼💕
XO, Lea







Girl Gone Crypto Community
Steem Sister Show Community
FinallyFriday Community