Obstacles to putting pen to paper — why we don't write
Obstacles to putting pen to paper — why we don't write
.
writing and images
—by @d-pend—
---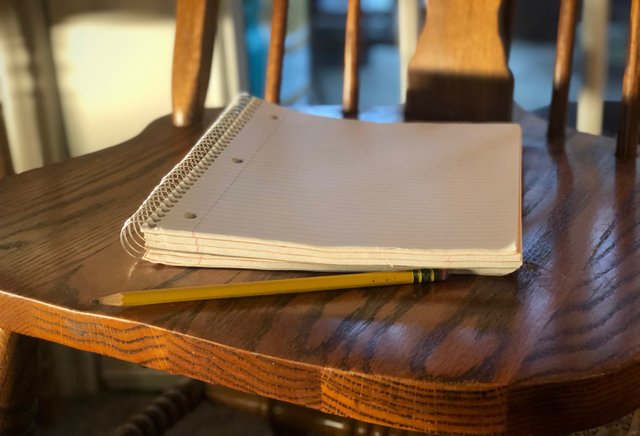 ---

---
Introduction
Ah, we are so modern; ought I say "obstacles to putting hand to keyboard?" In any case, I intend to look at some of the lines of thinking that lead us to a state of often-chronic inexpression, even when we would like very much to speak up. I hope to examine the psychology underlying some of the ways we prevent ourselves from succeeding before we ever start. We will look at three common rationalizations for not doing, though we may want to:
"I'm not smart enough/qualified enough."
"I don't have anything worth saying or what I have to say doesn't matter."
"I may suffer in some way from what I create."
---

---
I'm not smart enough/qualified enough
.
Let's for a moment set aside natal inheritance of ability, even though it is, admittedly, quite a substantial influence on what endeavors we end up enjoying and thus pursuing.


The process for acquiring mastery in any given field goes approximately like so:
Become aware of the field in question, either by hearing, reading about it, or seeing it.
Discover an interest in the area due to some inexplicable curiosity or affinity for it.
Continue exploring into that area by either jumping right in, or observing those that do.
Decide to make some dedicated effort to participate in this area. (major turning point)
Realize, as we continue, that this field is becoming part of how we view ourself as a being.
Become suprised to find that we are now surpassing our own expectations of what this field might offer us.
Make a major contribution, breakthrough, or achievement that alters the course of this field fundamentally, even if no one else realizes it.
(sometimes) Become a mentor, figurehead, inspirational leader in this area of human thought and a catalyst for others to begin down this road.
Obviously, this is a conceptual oversimplification of how we gain prowess in any given endeavor. However, it demonstrates clearly that, without exception, everyone considered a "master" in anything was once less than a novice. There was a time before which we did not even know such a thing existed! The process of becoming "learned/qualified" to speak on any topic is a process of discovery which is continuous. Even one called the "master" recognizes that from one perspective, they are still a beginner, having barely scratched the surface of what is possible.

Their passion for the meaningfulness of the field of study is the fuel that multiplied their aptitude, however low or high it may have been to begin with. Then, it became a fundamental part of self-identity, almost a kind of perpetual motion machine. If we find that kind of passion for anything in life, that is a precious resource not to be underestimated. With courage, we will pursue what we love, whether considered a novice, intermediate, or advanced learner in the area. We will be willing to fall short in order to become greater. We will even be happy to fail if it allows us to improve ourselves.
---

---
I don't have anything worth saying,
or no one will read it, or no one will care
.
Though we all share in the same basic human condition, we all have a unique path through mortal existence. Therefore we all have important things to share with humanity that no one else can since they have not, and cannot, walk the same road we travel by. We all love adventures, especially as children before wonder is beaten out of us. To a childlike heart, every day is a journey and life itself the grandest adventure conceivable.

There are periods that may be experienced as relatively tiresome and repetive, yet many surprising things still happen along the way, and the hero of the story (ourselves) always makes it out somehow. I maintain that all creative outlets function as a form of therapy by which we process the overwhelm of our hero's path. So even if no one ever reads what we write — even in the case of a confidential diary — it is worth expressing ourselves in order to come to a greater acceptance and even appreciation for our lot in life, both good and bad.

Some people may not care, but if we even impact one single person (which may be ourself!) it creates a quantum ripple effect that goes on to effect everything else in existence.
---

---
I may be criticized, attacked,
or otherwise suffer as a result of what I create
.
I recently had
an enlightening exchange
with
@quillfire
on this topic, as I have recognized within myself and expressed a hesitation to write fiction, knowing that it will require me, inevitably, to portray characters taking actions of the very worst sort. I don't like the idea of readers conflating me, the author, with what my characters say or do — who, for all practical purposes, have minds and hearts of their own along with motivating beliefs that cause them to behave in such ways that I may not share personally.


To quote part of Quill's response:
In this day and age, there's simply nothing you can write that won't offend someone as there is an army of people out there just looking to be offended. The only way to "not offend anyone" is to say nothing. It's a decision we all have to make for ourselves.
I believe it is possible to maintain a happy silence — or a happy dialogue. Meaning that a choice to set boundaries on what we will or will not say is absolutely healthy. It is possible to choose not to speak up out of deeply held conviction, just as it is possible to make one's voice heard in a way that does not compromise our truest nature. However, to remain silent out of fear generally leads to the same fate as any actions performed (or not performed) out of fear — depression, deflation, and despair.


He goes on to say
So, before I open my mouth, I try to at least ensure that I'm not the one being absurd. "Could I convincingly defend what I've written WITHOUT resorting to logical fallacies and rhetorical tricks?" If the answer is not a resounding "yes," I don't press "post." I've actually deleted (prior to posting) some pretty long and elaborate articles because of this.
In contrast with the negative depiction of a politician that changes their mind as a "flip-flopper," we as artists are at our finest when we hold ourselves in suspension somewhat. It requires humility and a willingness to admit we were wrong. In the process, we come more into the fullness of what we truly are by discovering our limitations and eventually transcending them, insofar as it is possible to do so.
---

---
Conclusion
To speak, to write — to create in any form requires bravery. It has always been thus, and so it will remain. Despite the risks involved, the rewards of willing self-expression are immeasurable in the long term, and the detriment of repressing ourselves equally potentially far-reaching. There are innumerable ways we can rationalize not putting pen to paper, or finger to keyboard. Silence and taking a step back from the frenzied debate of human life can be quite healthy to gather ourselves, yet I hope we all eventually find the resolve to speak up despite the limiting self-beliefs that too often muzzle our voices.
---
---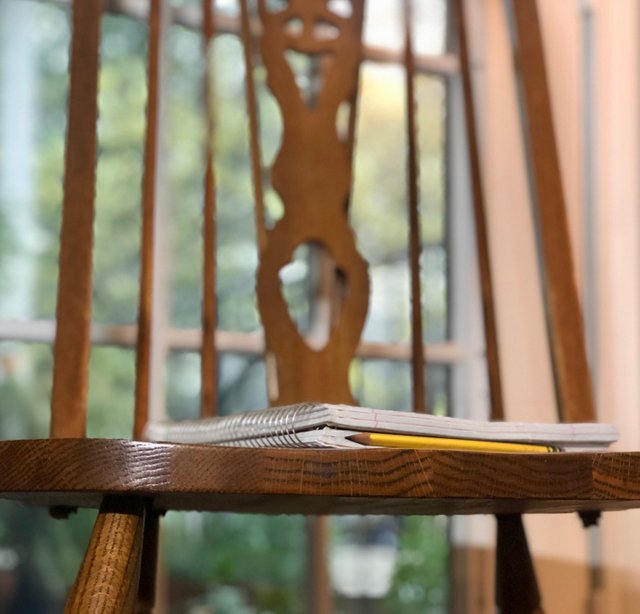 ---

---
This post is original content by @d-pend
created for STEEM
and published on March 15, 2020.
---