Stuffed buns // Step by step
¡Hello community! again with a simple and exquisite recipe.
These buns are very popular in my country Venezuela, they are very delicious and easy to prepare, it is a very simple recipe that is only based on a ball prepared with corn flour and filled with ground meat stew and cooked in boiling water. The family loves both adults and children, every time I want to do something different I prepare these exquisite buns.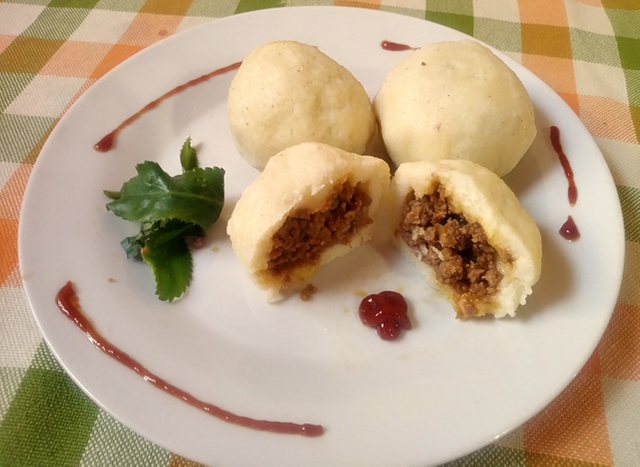 ---
Ingredients:
Dough:
2 cups of flour PAN
1/2 kilo of ground meat
1 onion
1 sprig of spring onion
1 paprika
Salt
Tomato paste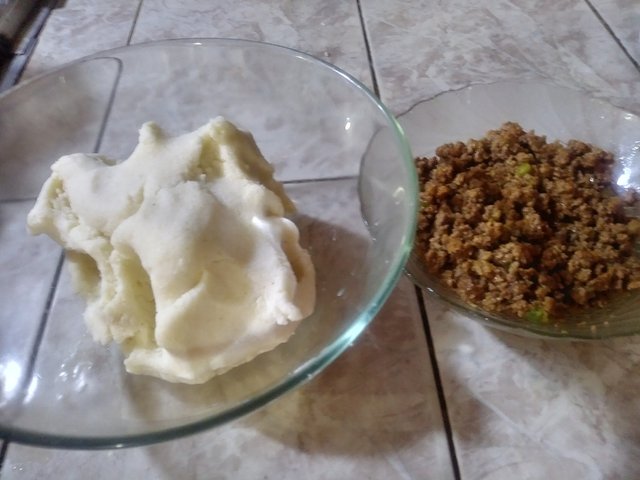 Stuffing:
Place the ground meat in a pan, season with salt.
Then add the onion and liquefied paprika to the meat.
When the meat is cooked, add the tomato paste.
Cook the meat at low temperature, cover and let it thicken a little.

Dough:
To prepare the dough just use water and salt and knead.

To make the stuffed roll:


Make a ball of dough and open a hole in the center

Stuff with the prepared ground meat,

Close and give the round shape again. Remove excess dough and use a little water to smooth it out.
Place on a plate until it is time to cook them.

In a boiling pot of water, carefully add the buns so that they do not break. Let them cook for about 15 minutes and you will see them floating once they are ready.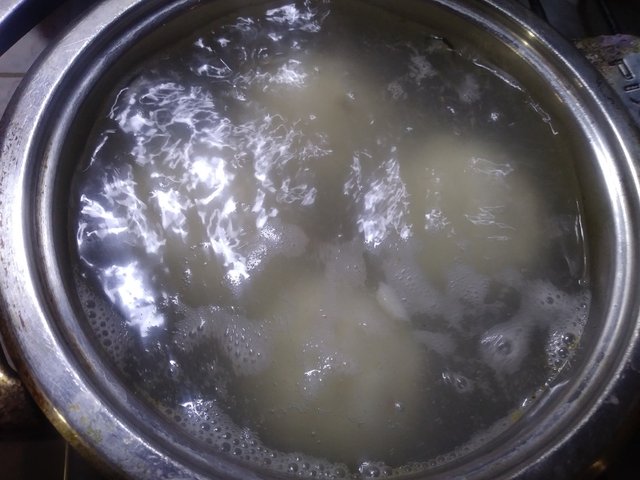 Carefully remove them, let them drain, and let them rest.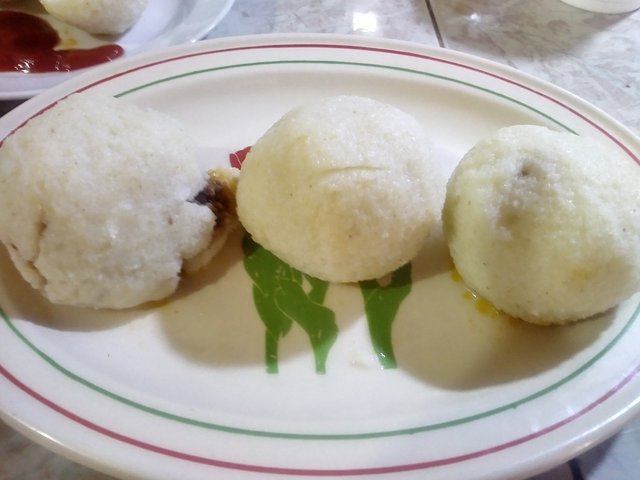 Ready to taste these delicious stuffed buns.
Thanks for reading.
Pictures of my property.

Bon appetit!