After a long time, Today I tried to cook chicken meat at home [ ENG-ESP ]
"After a long time, Today I tried to cook chicken meat at home ".
" Después de mucho tiempo, hoy intenté cocinar carne de pollo en casa".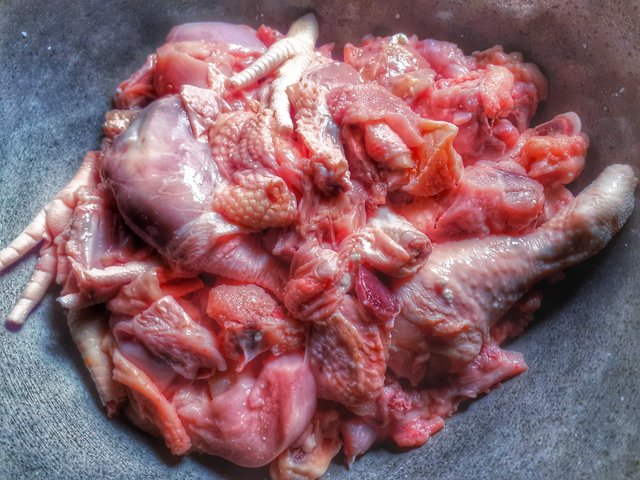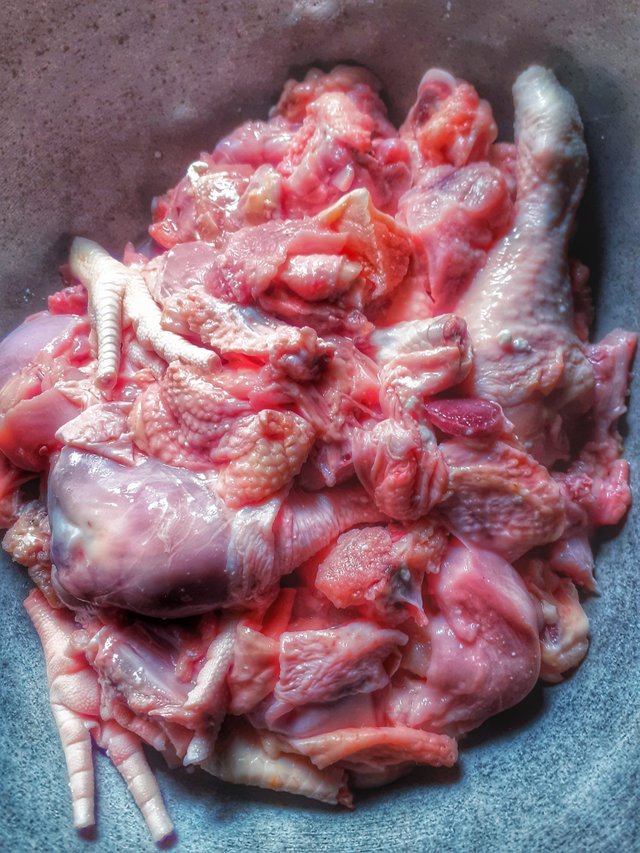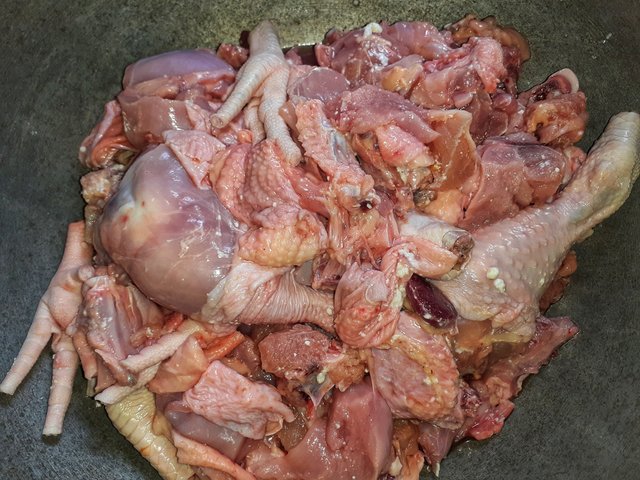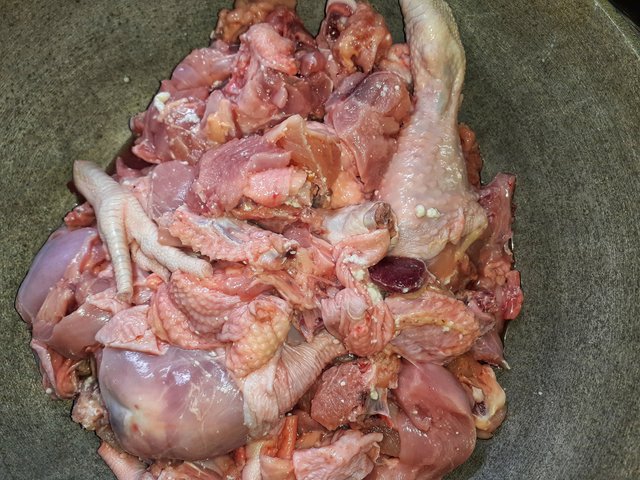 These are chicken meat. Today I bought 2 kg chicken from the market. Then I bought it at home, dipped it in hot water for a while and softened the hair. Then I gently removed the hairs and cleaned them well. Next I washed it in cold water and cleaned it better. Then after cleaning, I cut the chicken into pieces and after cutting, I washed the meat better. After washing the meat, I put it in a pot and put some sour curd in it and left it for 30 minutes. When you put sour curd, the meat becomes a little smooth.
Estos son pollo. Hoy compré 2 kg de pollo en el mercado. Luego lo compré en casa, lo sumergí en agua caliente un rato y suavicé el cabello. Luego quité suavemente los pelos y los limpié bien. Luego lo lavé en agua fría y lo limpié mejor. Luego, después de limpiar, corté el pollo en trozos y después de cortar, lavé mejor la carne. Después de lavar la carne, la puse en una olla y le puse un poco de cuajada agria y la dejé durante 30 minutos. Cuando pones cuajada agria, la carne se vuelve un poco suave.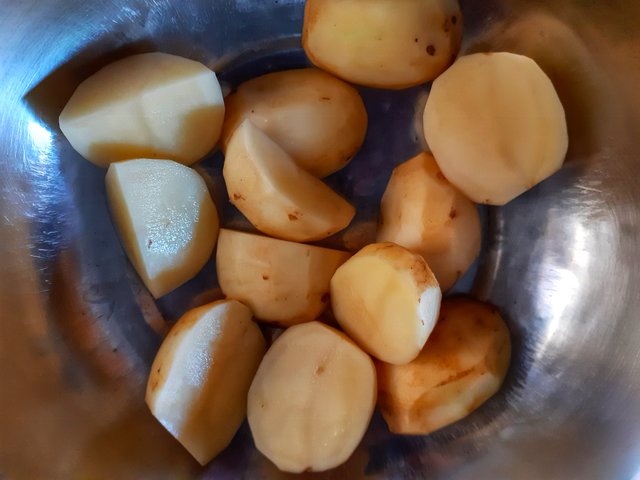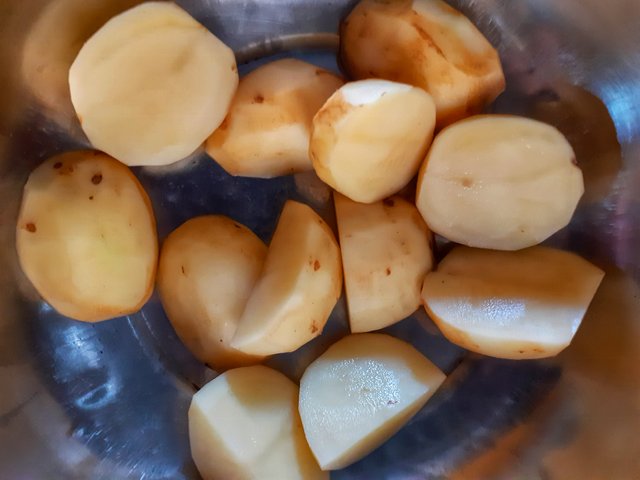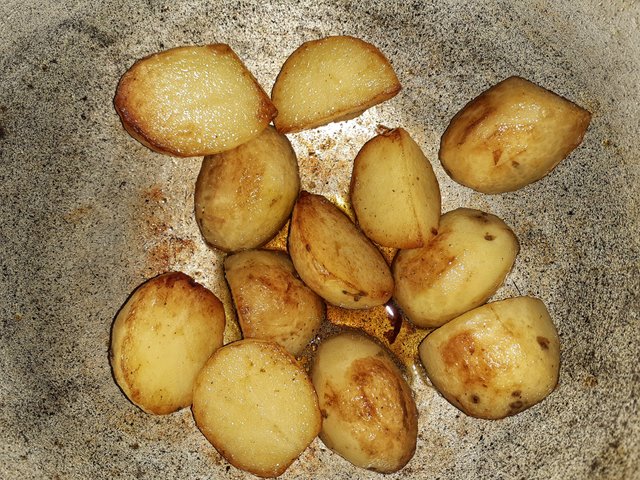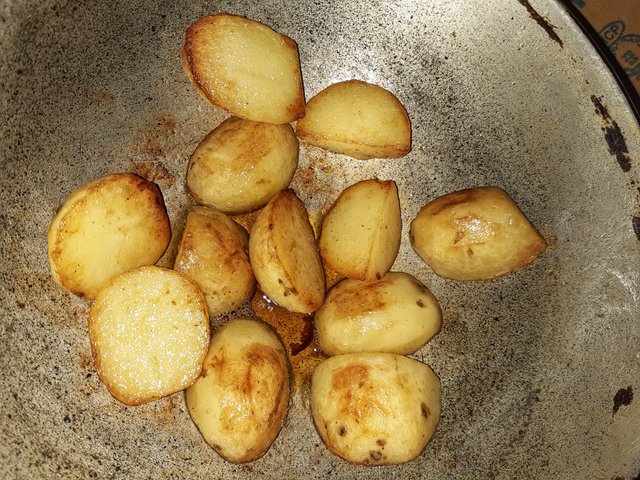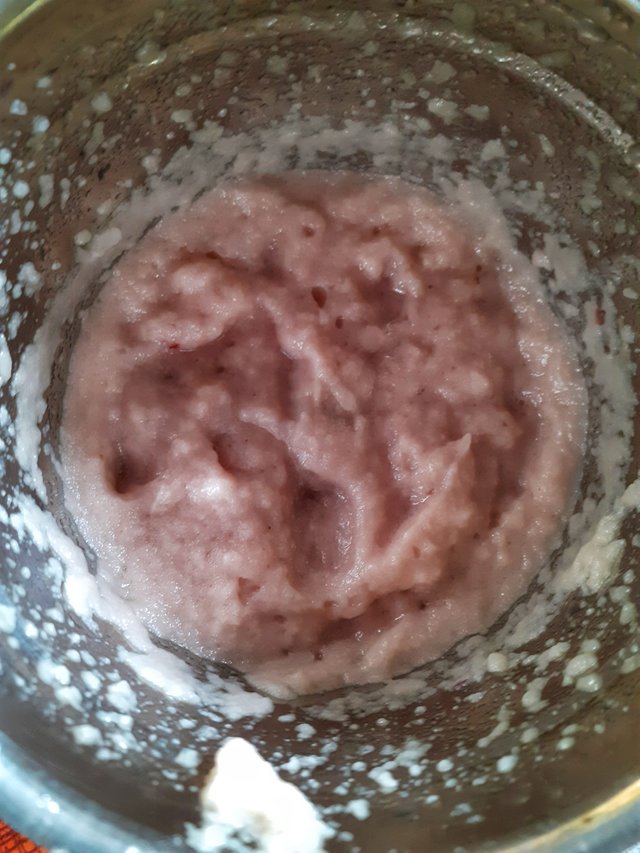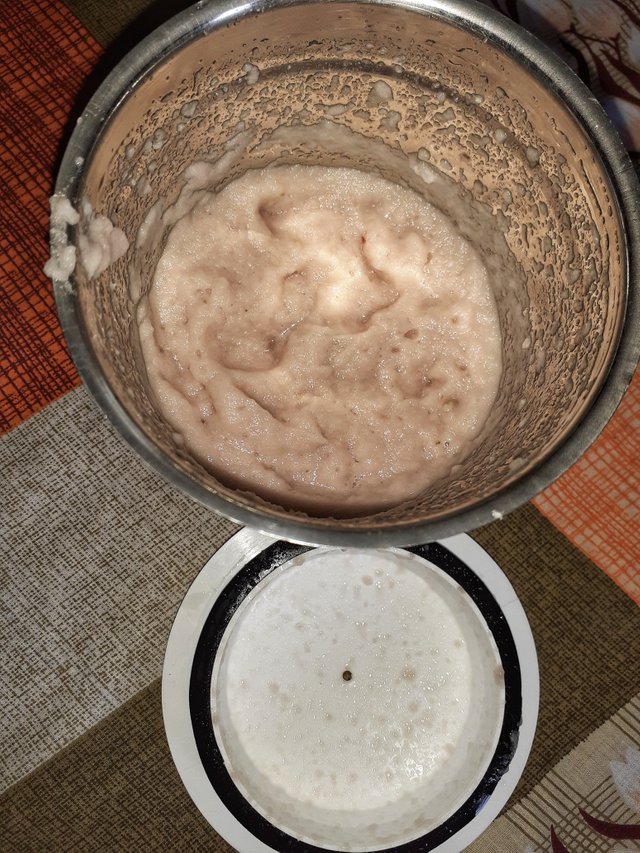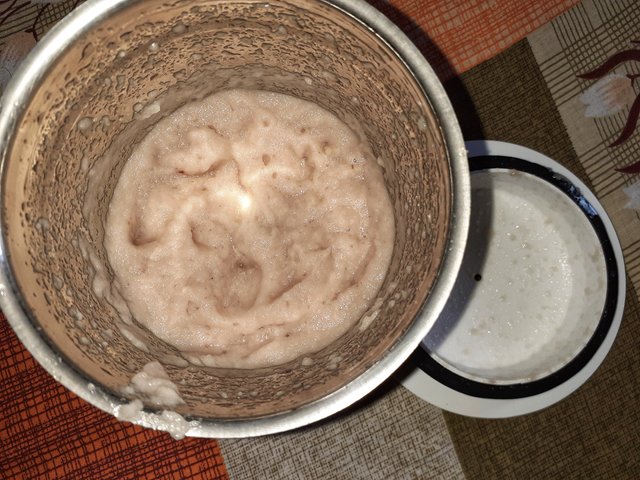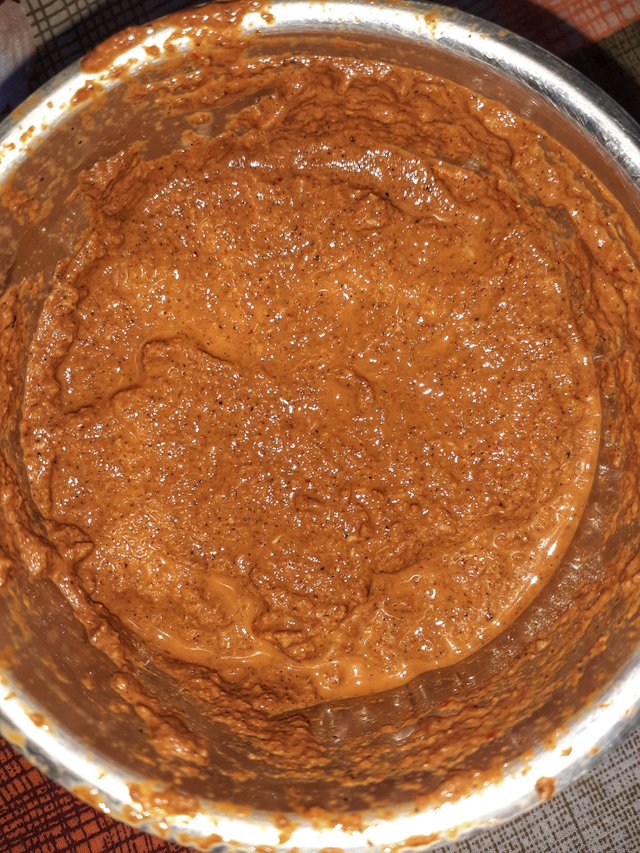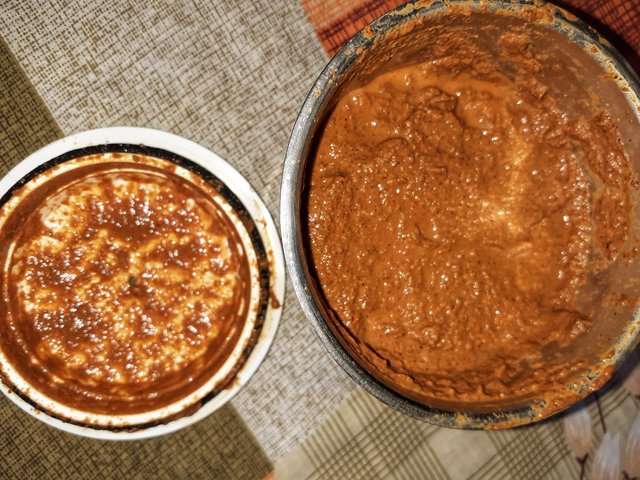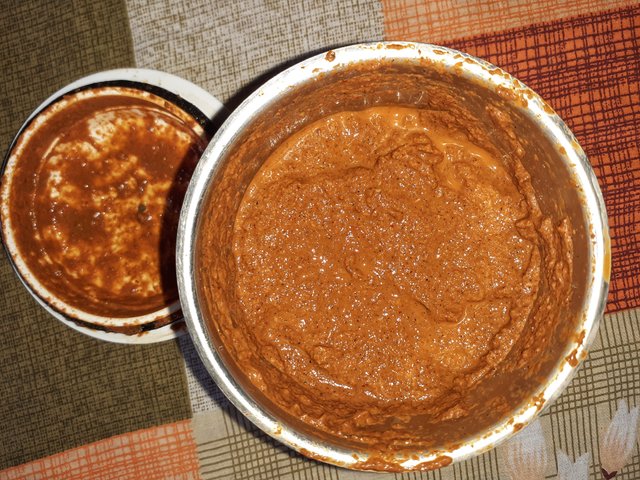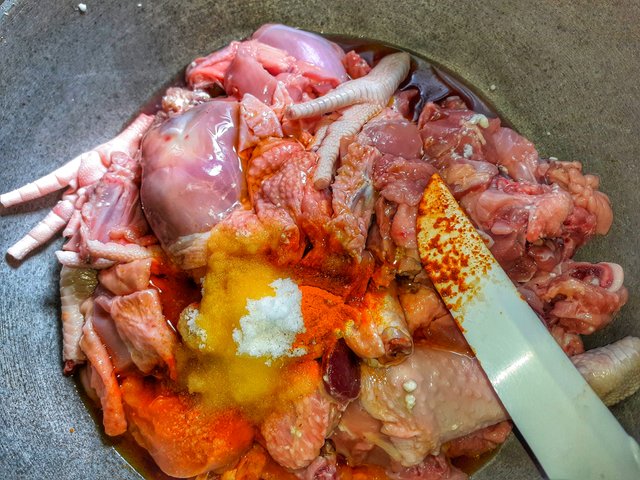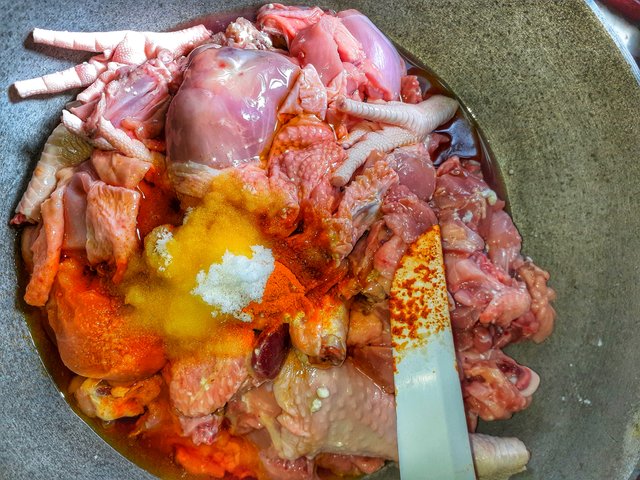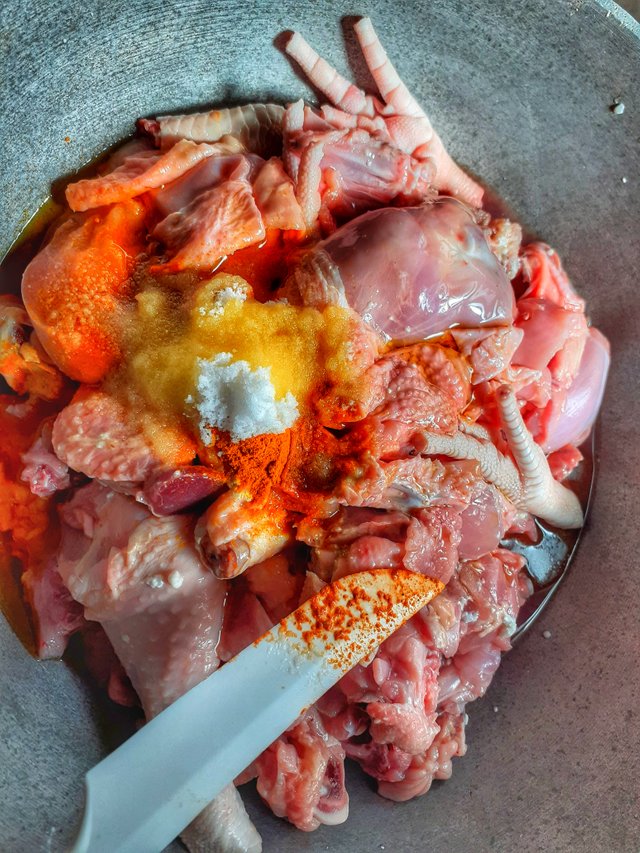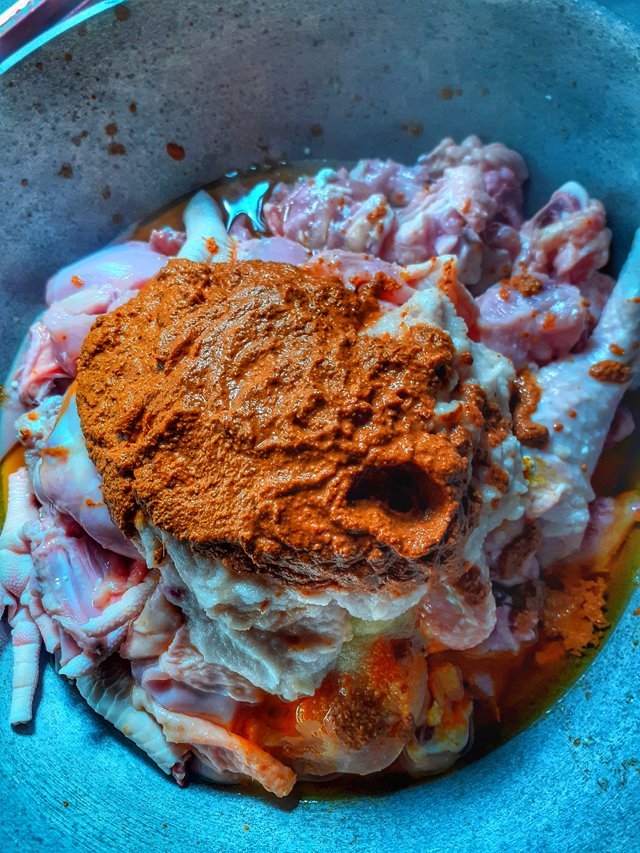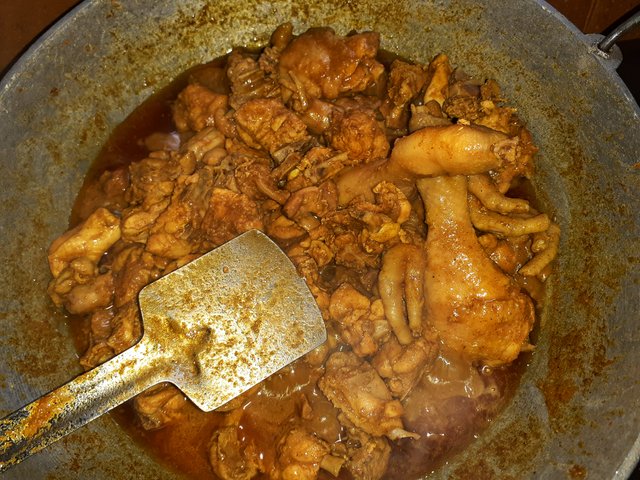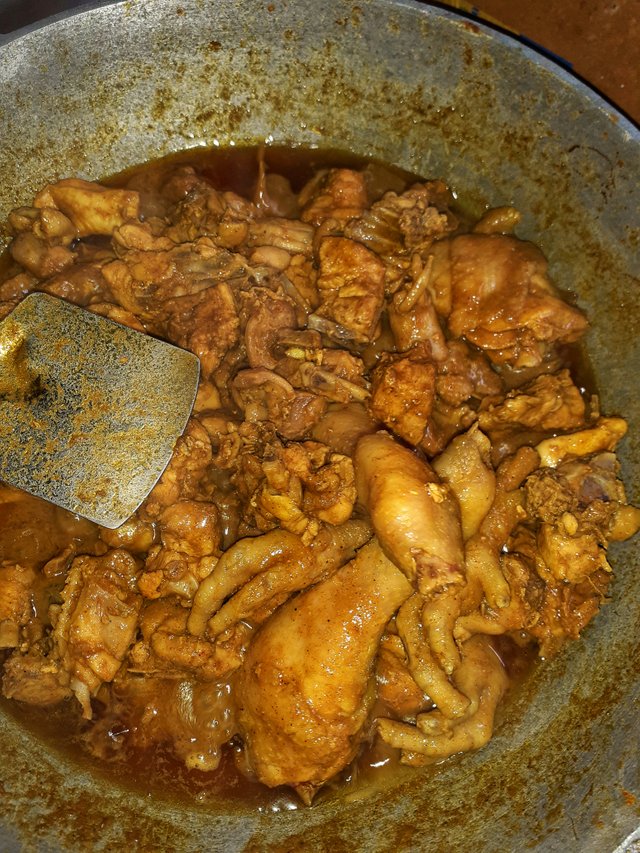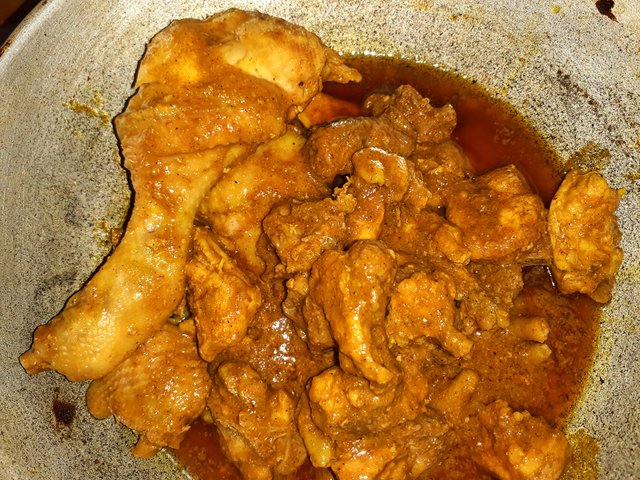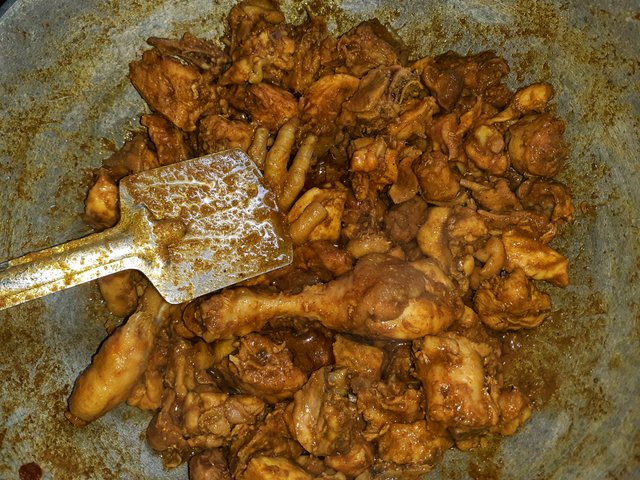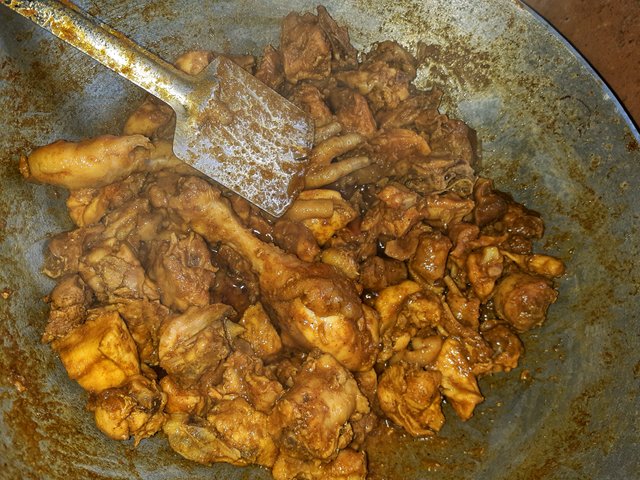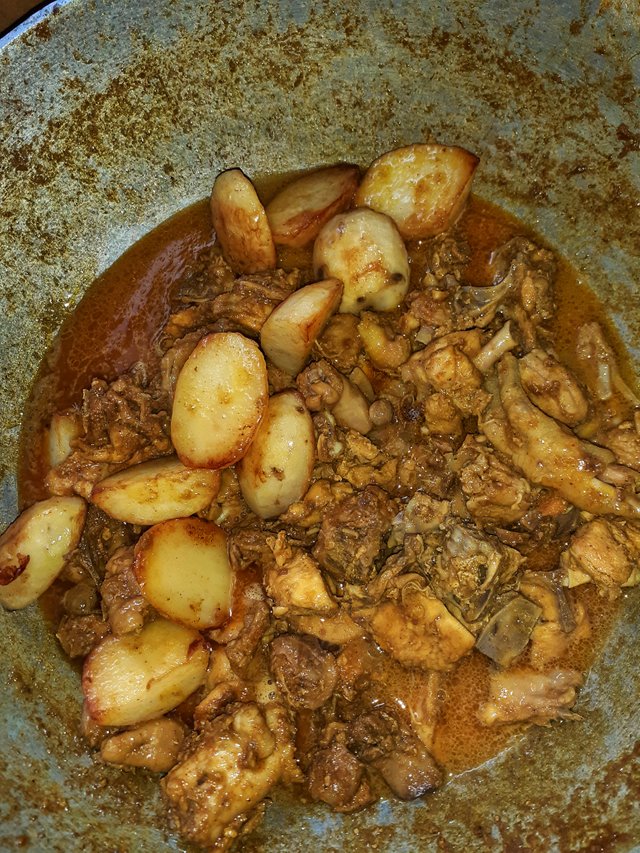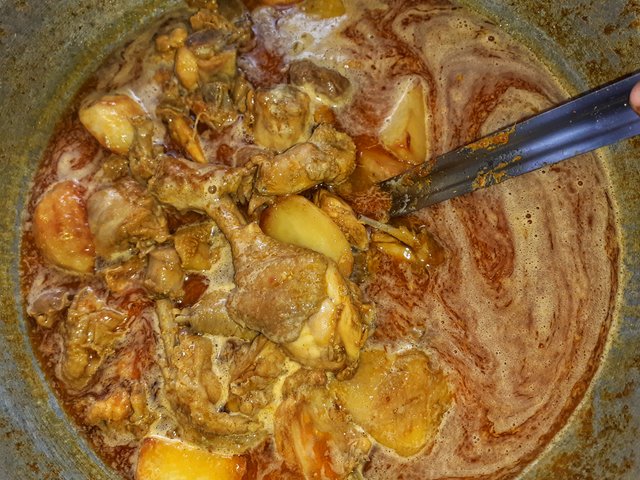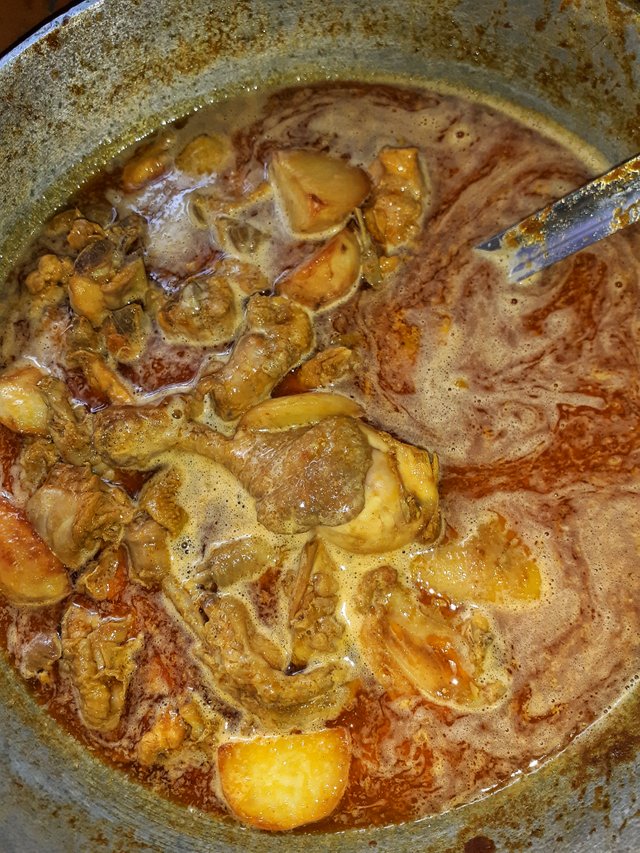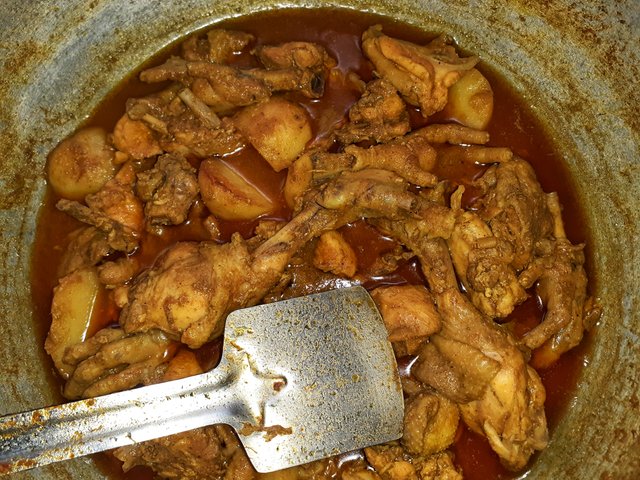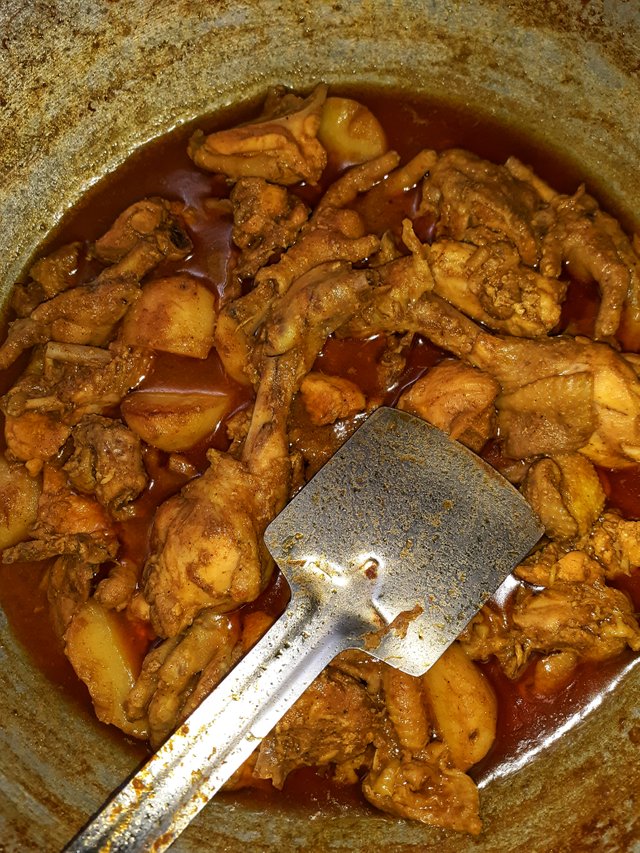 After that, the meat was spread with yoghurt and left for 30 minutes. During that time, I cut some medium-sized potatoes and fried them in a pan with a little oil. After frying the potatoes, I peeled some onion, garlic and ginger and pasted them in a mixer. Then I put cumin, chilli, clove, cardamom, cinnamon, dried chilli in a mixer and paste. I cooked the chicken very commonly at home so used a few ingredients. However, I then mixed the amount of oil, salt and turmeric in the meat with the yoghurt and then poured all the spices on the meat and spread it on the meat. Then I put the meat in a pan to cook for a while. Then after keeping it for a while, the water dies and the meat becomes like tanning. In fact, I lower the stove lightly. Here's a funny thing: I've eaten a few of these meats. In fact, I love to eat meat so I can't control myself anymore. However, when the meat is cooked, I add the fried potatoes and some water. Then after giving water I cover it with a pot for about 15-25 minutes for the meat to be fully cooked. Then after the meats were fully cooked I turned off the oven.
Después de eso, la carne se untó con yogur y se dejó durante 30 minutos. Durante ese tiempo, corté unas patatas medianas y las freí en una sartén con un poco de aceite. Después de freír las patatas, pelé un poco de cebolla, ajo y jengibre y los pegué en una batidora. Luego pongo comino, guindilla, clavo, cardamomo, canela, guindilla seca en una batidora y la pego. Cociné el pollo con mucha frecuencia en casa, así que usé algunos ingredientes. Sin embargo, luego mezclé la cantidad de aceite, sal y cúrcuma en la carne con el yogur y luego vertí todas las especias sobre la carne y las esparcí sobre la carne. Luego pongo la carne en una sartén para que se cocine un rato. Luego, después de mantenerlo por un tiempo, el agua muere y la carne se vuelve como un bronceado. De hecho, bajo la estufa ligeramente. Aquí hay algo curioso: he comido algunas de estas carnes. De hecho, me encanta comer carne, así que ya no puedo controlarme. Sin embargo, cuando la carne esté cocida, agrego las patatas fritas y un poco de agua. Luego, después de darle agua, lo cubro con una olla durante unos 15-25 minutos para que la carne esté completamente cocida. Luego, una vez que las carnes estuvieron completamente cocidas, apagué el horno.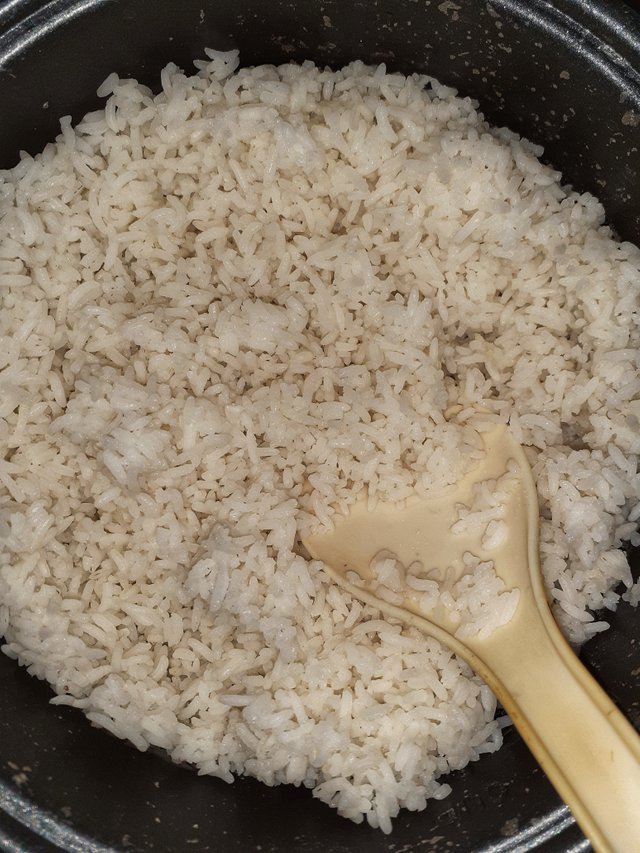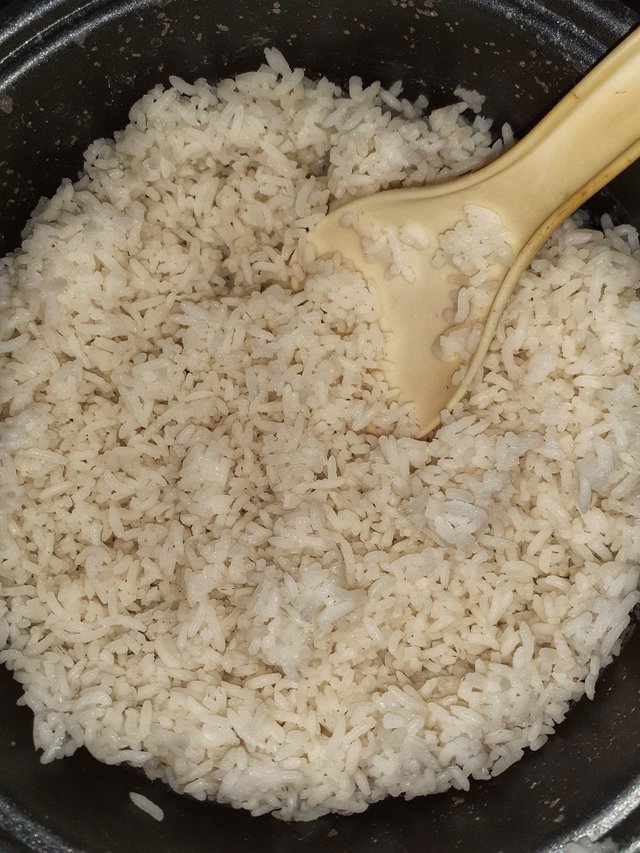 Then I washed some rice well with water and put it in the rice cooker and it became rice for a while. These are basmati rice. Basmati likes to eat rice. This basmati rice has a very nice smell after cooking, and basmati rice is popular because of this smell. Basmati rice also contains vitamins and various minerals which are beneficial for our body. Basmati rice is more nutritious and healthy than other rice.
Luego lavé bien un poco de arroz con agua y lo puse en la olla arrocera y se convirtió en arroz por un tiempo. Estos son arroz basmati. A Basmati le gusta comer arroz. Este arroz basmati tiene un olor muy agradable después de la cocción y el arroz basmati es popular debido a este olor. El arroz basmati también contiene vitaminas y varios minerales beneficiosos para nuestro organismo. El arroz basmati es más nutritivo y saludable que otros tipos de arroz.
The ingredients that I used to cook this chicken meat in general are-
1. 2 kg of chicken meat.
2. 4 medium potatoes.
3. 5 onions.
4. Garlic.
5. Cumin, chilli, cloves, cardamom, cinnamon, dried chilli (paste).
6. Mustard oil.
7. Salt.
Los ingredientes que usé para cocinar esta carne de pollo en general son-
1. 2 kg de carne de pollo.
2. 4 patatas medianas.
3. 5 cebollas.
4. Ajo.
5. Comino, guindilla, clavo, cardamomo, canela, guindilla seca (pasta).
6. Aceite de mostaza.
7. Sal.
**THANKS**