I made it to Portugal :-) - Don't believe the hype!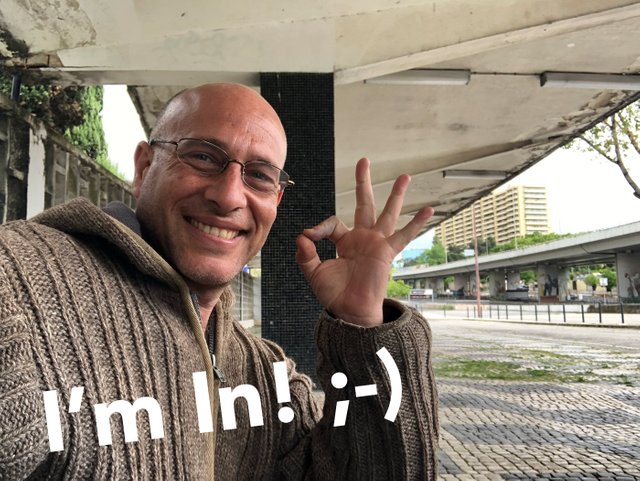 Well that was a huge anticlimax, and in the best possible way! If you have been following my story you will know i was stranded in Holland for the past month.. waiting for the chance to go back home to India. That didn't happen to instead i bought a ticket to Portugal and crossed my fingers that they would let me in. I was pretty nervous beforehand, not least because i have no where else to go, and when i spoke to any officials on the phone it seemed very clear that you need a residency visa to come. That is something that i don't have!
Staying in the Easy Hotel in Amsterdam was a bit worrying.. mainly because of this woman who was sat in the main reception area coughing really hard, and it was one of those.. you know Corona Coughs!.. dry, empty, a painful sounding cough. I looked up at her and her energy looked really not, and she gave me this real weird strange smile! I took a few paces away, and almost grabbed my mask but then decided.. screw it! I guess ill know in two weeks how that turns out!
So what happened when i got to Lisbon airport? Well really the whole trip was a dream, never been easier. Leaving Schipol Airport was a breeze, and no security officer wanted to search any bags. Mine got flagged, it had quite a few issues.. including my lunch with liquids and what not. The customs officer gave me this knowing look like.. yeah normally i should pull this all out, but no way im taking the risk!
During the flight we had some food preset on our chairs, and a minimum of one person gap per seat. Most people wore masks, and the cabin crew were very relaxed. When we landed they gave us a photocopy of the rules for COVID in Portugal, not much really just the basics, and we de-boarded the plane.
Its a lot harder finding your way around when there isn't a herd of people showing you the flow.. all so quiet.. quite strange.. it really felt a bit like there had been a nuclear holocaust and i was one of the few survivors.. Very strange indeed!....
SO, i found my luggage drifting around a conveyor belt, and went through the green channel... Looking expectantly for the final and most important step, the customs officers. I walked a bit, and then noticed that i seemed to be leaving the airport.. I saw the main exit door, and walked through it and i was OUT?! What where was passport control? No one even looked at me, asked any questions. I have NO idea where the entire passport control area was or even went?!..
And so it is! The difference between what we think from reading news, media, and even even speaking to officials is quite startling. I could have come back weeks ago if i had wanted, I didn't even think it was an option!
SO lesson learned again. DONT BELIEVE THE HYPE. >
I'm writing this sat on an old and very un-level cobbled stone ground of a bus station in Lisbon. In a few hours I will take a bus up to Penamacor, and settle in to a small cottage .. to begin my new life
.. and OF COURSE... ecoVILLAGES!


Disrupting the "Cost of Living" Industry

HOW TO SUPPORT THE ECO VILLAGE PROJECT

RE-BLOG THIS POST
https://steempeak.com/hive-123046/@eco-alex/ecovillages-journal-the-new-approach-what-it-means-for-you
SHARE ON SOCIAL MEDIA
https://steempeak.com/hive-123046/@eco-alex/ecovillages-journal-the-new-approach-what-it-means-for-you
JOIN US AT THE COMMUNITY NETWORK WEBSITE
https://www.ecovillages.io/communitynetwork/
DELEGATE TO ECOTRAIN

Your delegation will go a long way!

The 8 Pillars of Abundance Tribe

Supporting People Who Help
Make The World A Better Place
CLICK HERE TO SUBSCRIBE TO THE ECOTRAIN COMMUNITY