Looking to the future and seeing now
I wrote a post about my dad last week and the fact he doesn't recall who I am anymore through dementia and have been thinking about the emotions around that scenario for a few days.
It has been on my mind for a while now, that I may end up in the same situation in my old age, and whilst that's a long way down the road of life it's something I think about as it feels relevant to me now; In the now...The present.
What I'm saying is that the prospect of me suffering the same condition as my dad motivates me to live life the best I can right now, to fill it with experiences that I can enjoy now, and hopefully recall later.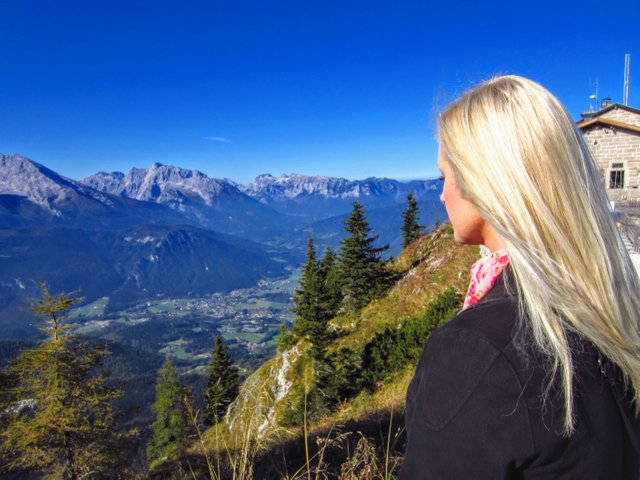 My wife and I had a chat about it over the weekend, a chat that became an evaluation of our position right now, our enjoyment level of life and our satisfaction with the plans we have in place for the future both from an enjoyment perspective and a financial-security standpoint.
We didn't get the calculator and spreadsheet out though; It was a conversation about our as is position and looking into the future; A snapshot of where we are, and are going, compared against where we want to be. We determined that we are reasonably on-track towards our goals and have the right mix of now and future vision. I use the word mix, not balance as we don't balance now and the future evenly - It's weighted one way or the other depending on the scenario at hand.
One thing I opened up about, for the first time in fact, was the scenario around me potentially losing my memory, and therefore my feelings for my Faith, my wife. It was quite confronting to say it out loud. Not recalling her, and our lives together, is something that would destroy me, although if that happened I wouldn't know about it I guess so it's moot. I know it now though, the potential for it, and the thought makes me feel very uncomfortable.
I'm not one of those people who is afraid to die; I don't want to die, but it's inevitable for all of us and so I don't see any point in fearing it. I fear losing my memory though, and more specifically, my memory of my wife Faith.
We talked about that, and rather than utter useless platitudes we reaffirmed our conviction to design and create our ideal life whilst we can, to be better people together and to fill our lives now with memories, experiences and emotions that we value and let the future hold them or take them away as it will. Is there anything else to do but that?
I wrote in my post a few days ago that it would be good to be the son again, to have a dad who can interact with me as a dad, not just an old man with no memory of me...But he spent my lifetime imparting his wisdom and knowledge upon me, of preparing me for his absence and in reality, right now despite his dementia, he's still teaching me things...The importance of valuing life now, of being one hundred percent present in it, because it really is the most precious of things. I think that's pretty cool. Thanks dad.
Thanks for reading - Now go and get present in your life.
---
Tomorrow isn't promised - Design and create your ideal life, don't live it by default
An original post written by a human
Discord: galenkp#9209 🇦🇺
Image taken by me at Hitlers Eagle's Nest (The Kehlsteinhaus) at Obersalzberg in Berchtesgaden.