Drone Pictures - George Town - Pulau Pinang - De/En
Hallo! Rundflug über George Town
Hello! Flight over George Town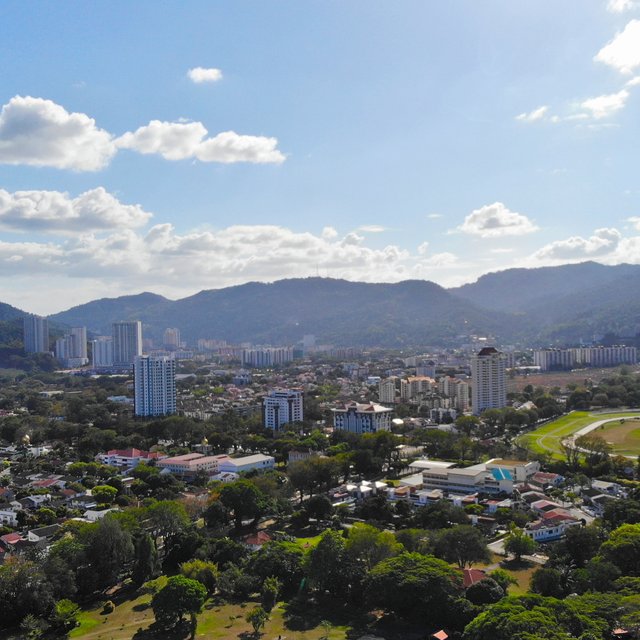 Die Stadt breitet sich bis zu den Bergen der Insel Pulau Pinang aus und bettet sich teilweise in die Täler dazwischen ein.
The city spreads up to the mountains of Pulau Pinang Island and partially embeds in the valleys in between.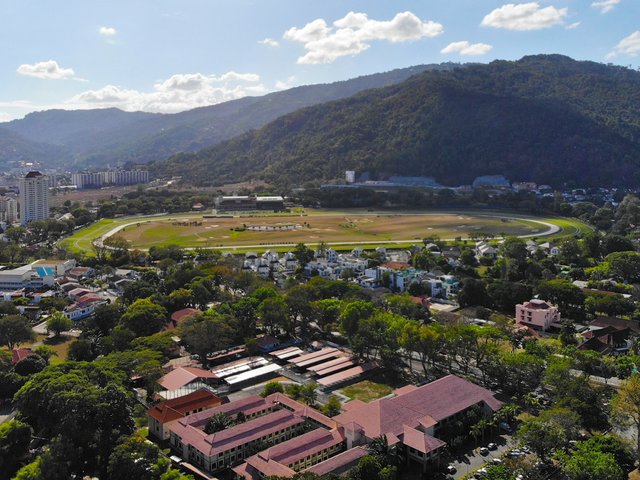 Die Pferderennbahn der Insel.
The horse race track of the island.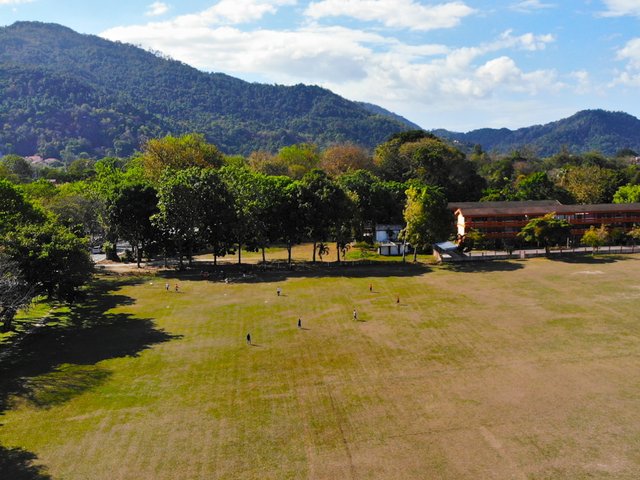 Abgehoben bin ich von einem Fußballfeld aus. Am Nachmittag sind nicht viele Menschen hier anzutreffen. Bei der sengenden Mittagshitze nicht weiter verwunderlich. Das Feld wird unter anderem auch für Events benutzt.
I took off from a football field. In the afternoon there are not many people around. With the burning midday heat it is not surprising. The field is also used for events.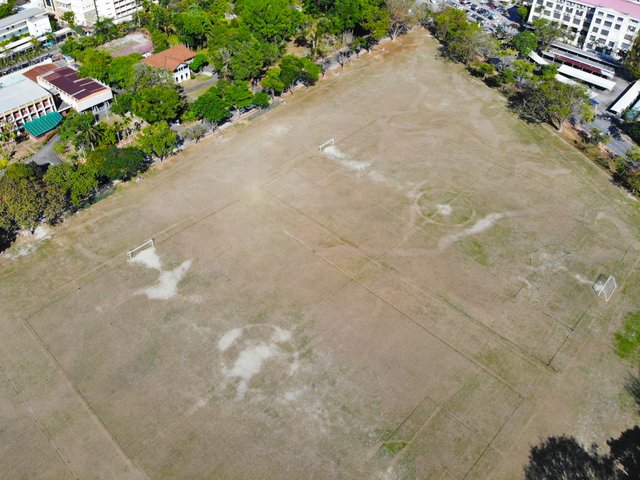 Zum Zeitpunkt der Aufnahmen herrschte Trockenzeit. Viel vom Rasen blieb nicht übrig. Grün und frisch musste einem grau, braunen Farbton weichen.
At the time of the pictures there was a dry season. Not much of the grass was left. Green and fresh had to give way to a grey, brown hue.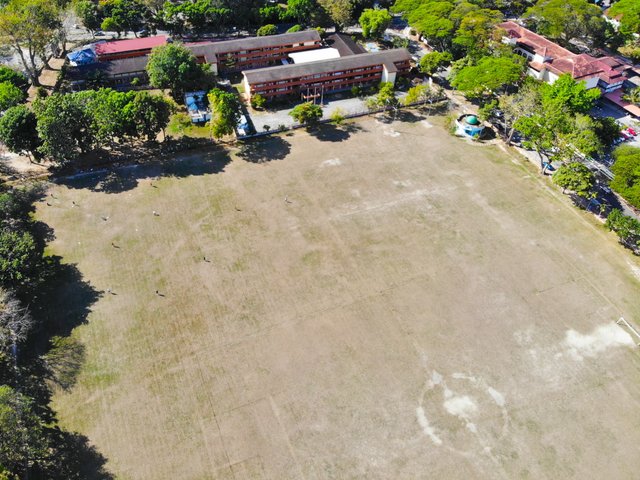 Der Verlauf der Stadt folgt entweder den Bergen oder der Küste. Im Hintergrund ist das Festland zu sehen.
The layout of the city follows either the mountains or the coast. In the background you can see the mainland.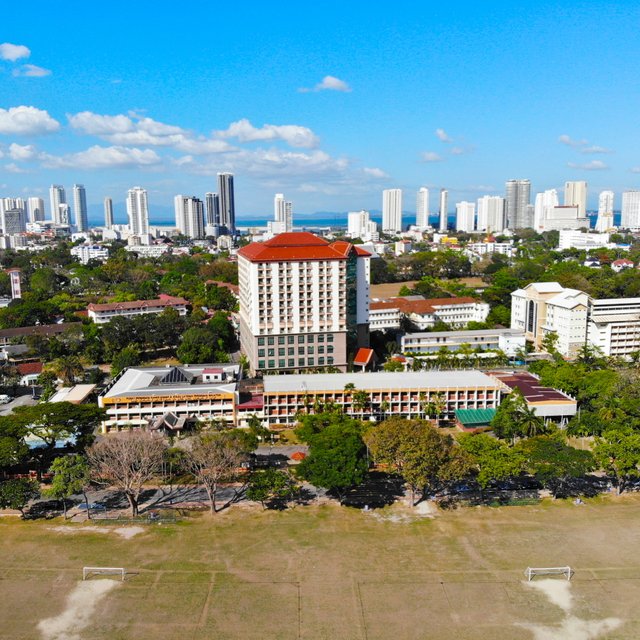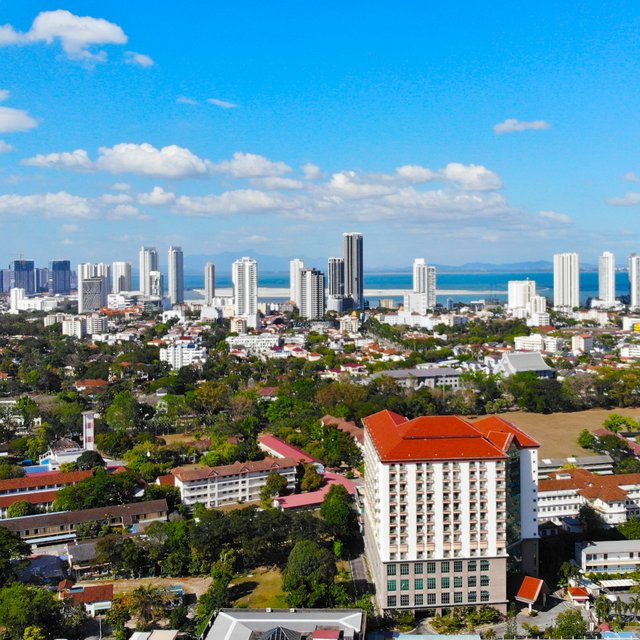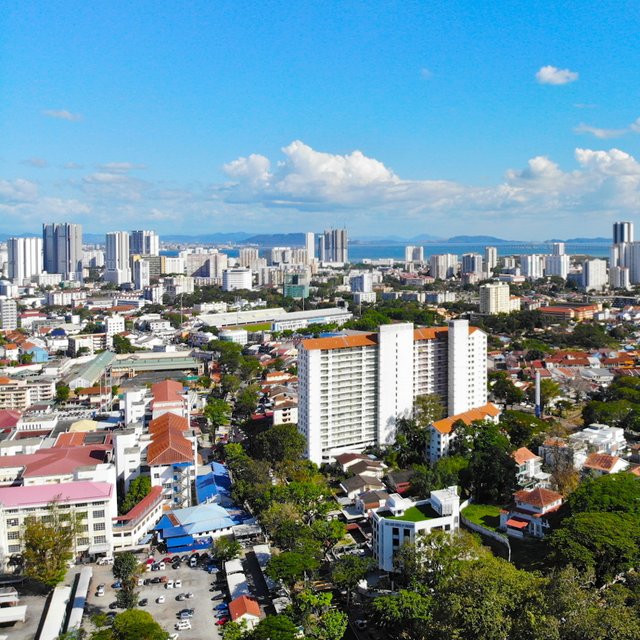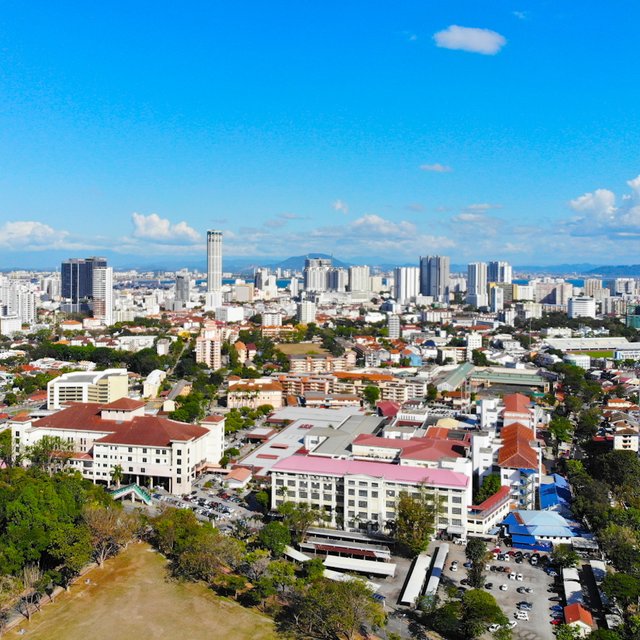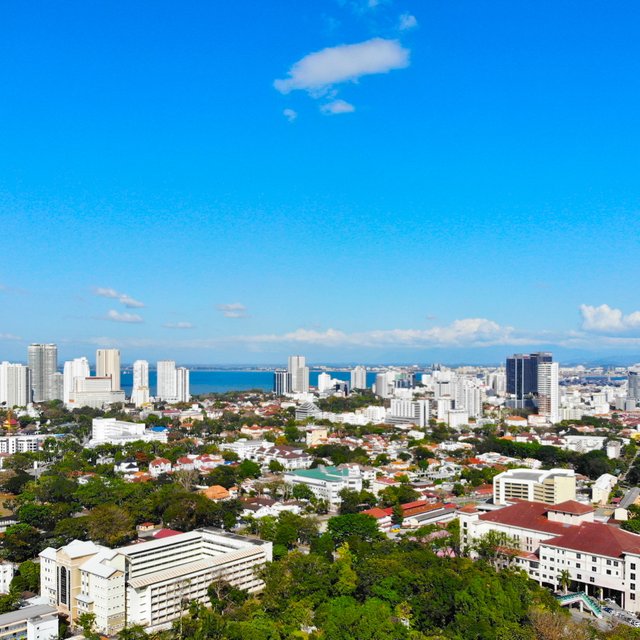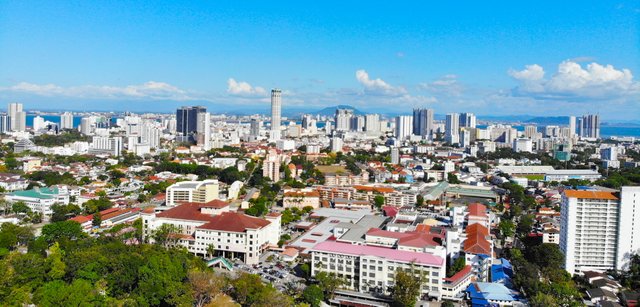 Manche Gebäude, wie das hier gezeigte, besitzen eine ausgiebige Grünfläche. Teile der Stadt können davon nur Träumen.
Some buildings, like the one shown here, have an extensive green space. Parts of the city can only dream of it.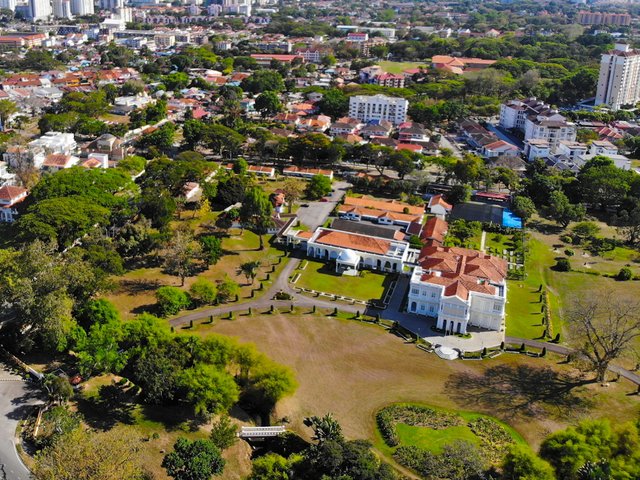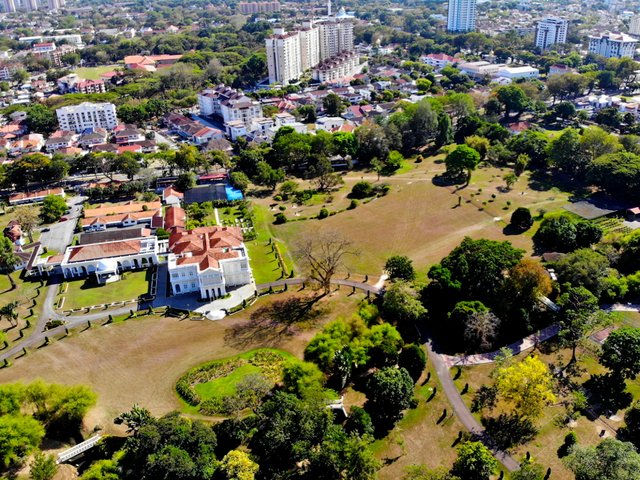 Danke für das reinschauen. Es werden vermutlich noch Videos folgen. Wie immer, hier auf dem Blog. Bis dann!
Thanks for stopping by. There will probably be videos to follow. As always, everything is here on the blog. See you!
---
Danke für jeden Upvote und Reblog!
Thanks for every Upvote and Reblog!