Irgendwo im Nirgendwo | Irgendwo in nowhere - Wild Edition
Manchmal verschlägt es mich in Nebenstraßen oder Pfade, nur um zu sehen, wo ich dann lande.
Sometimes I take side streets or paths just to see where I end up.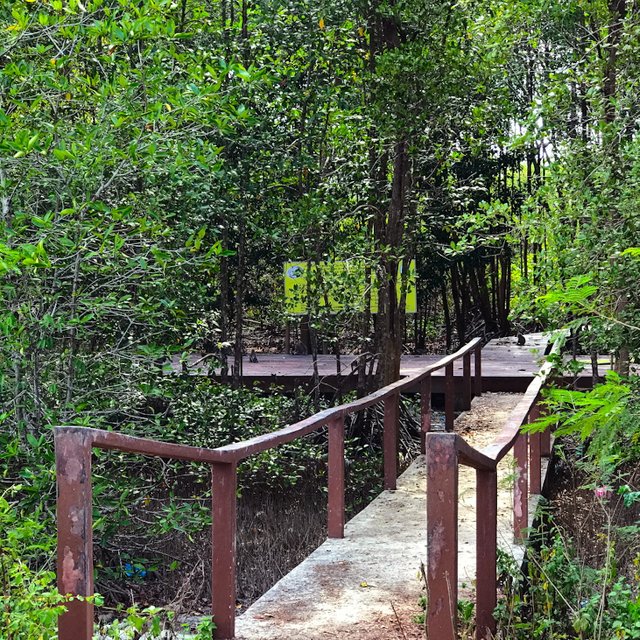 Nachdem ich einer Straße gefolgt bin die ausschließlich von Reisfelder und kleinen Dörfern umgeben war, bin ich auf einen Weg gestoßen, welcher in einen Wald, naher der Küste führte.
After following a road surrounded only by rice fields and small villages, I came across a path that led into a forest near the coast.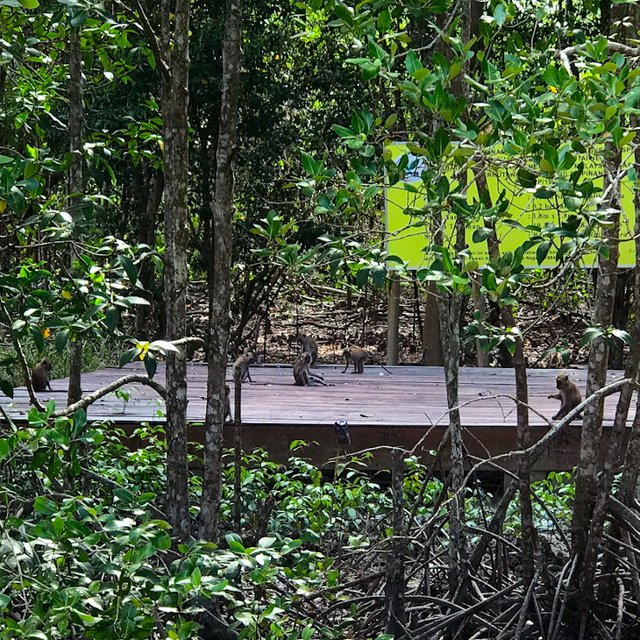 Dort hatte sich eine Gruppe von Affen niedergelassen. Die Affen habe ich zuvor schon öfter in diesem Gebiet gesehen. Jetzt aber hatte ich die Gelegenheit, diese aus der Nähe zu beobachten. Normalerweise sind die Affen sehr scheu und verschwinden, sobald sich jemand nähert.
A group of monkeys had gathered there. I have seen the monkeys in this area before. But now I had the opportunity to observe them up close. Normally the monkeys are very careful and disappear as soon as someone gets close to them.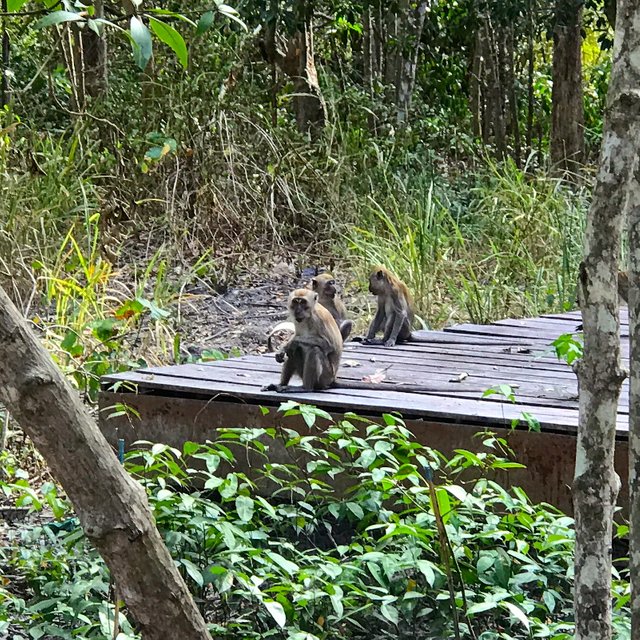 Das vorsichtige annähern zahlte sich aus. Die Affen hielten Distanz zu mir aber rannten nicht hinfort.
The cautious approach paid off. The monkeys kept their distance to me but didn't run away.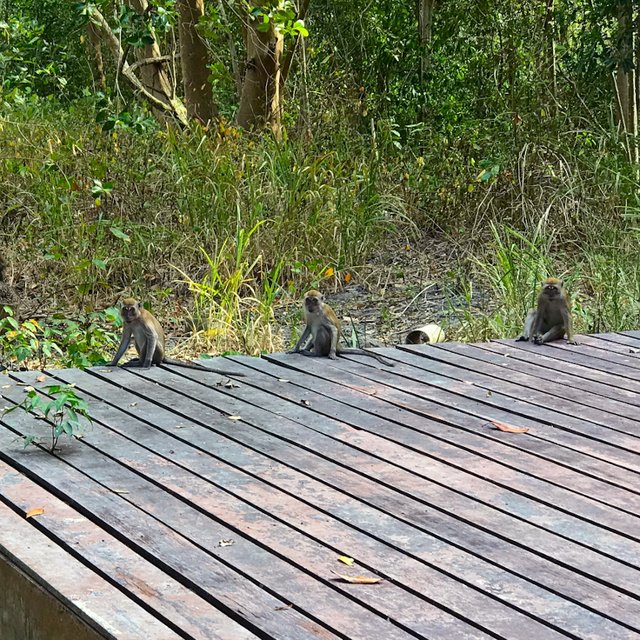 Du kannst gerne versuchen die Affen, im Bild unten, zu suchen.
You can try to find the monkeys in the picture below.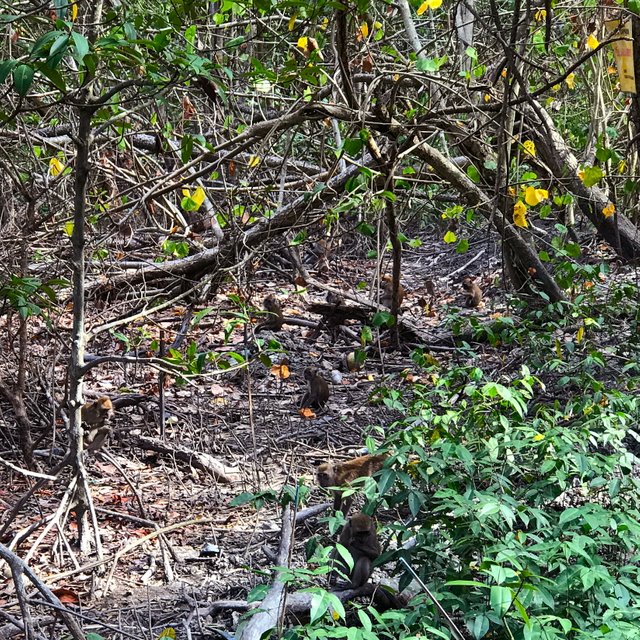 Irgendwann wurde ich wohl langweilig oder störte. Weshalb die Gruppe aufhörte mich im Blick zu behalten und verschwand.
At some point, I guess I got boring or irritating. Which is why the group stopped monitoring me and disappeared.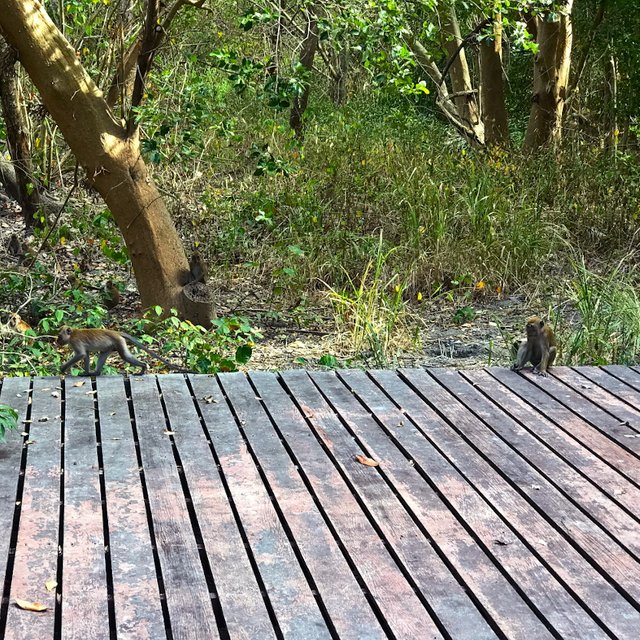 ---
Spannend sind die Bäume und deren Wurzeln. Ich könnte mir vorstellen, dass dieser Bereich hier, hin und wieder mit Seewasser geflutet wird. Das Meer ist direkt auf der anderen Seite des Waldes.
The trees and their roots are fascinating. I could imagine that this area here is sometimes flooded with seawater. The sea is right on the other side of the forest.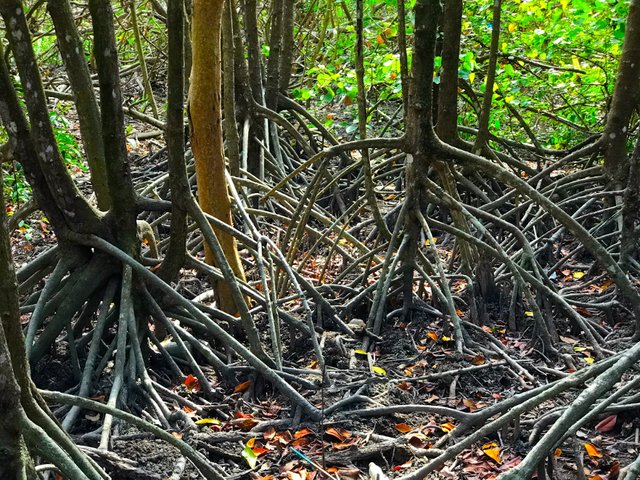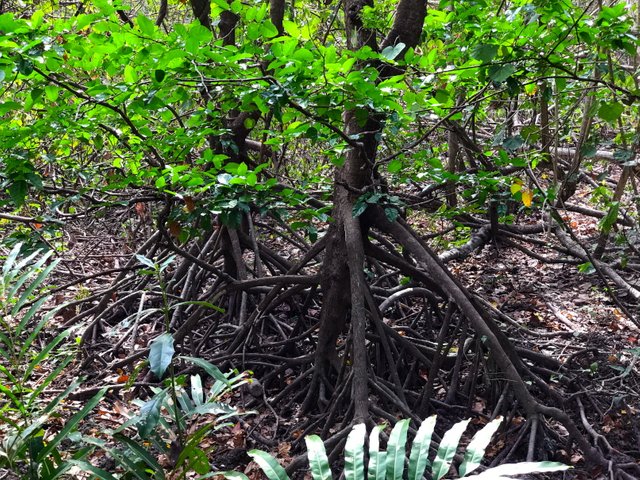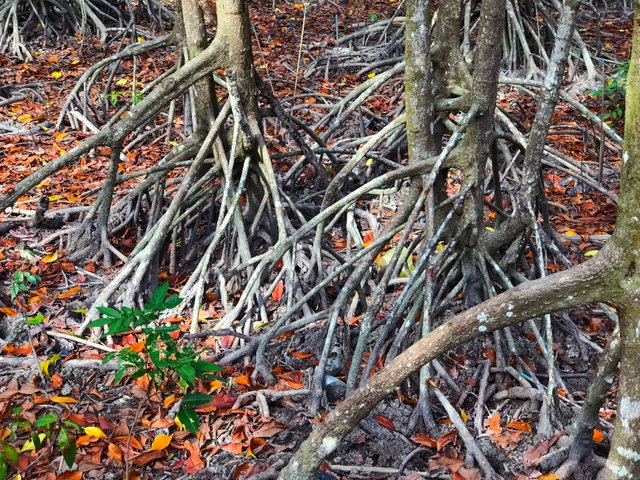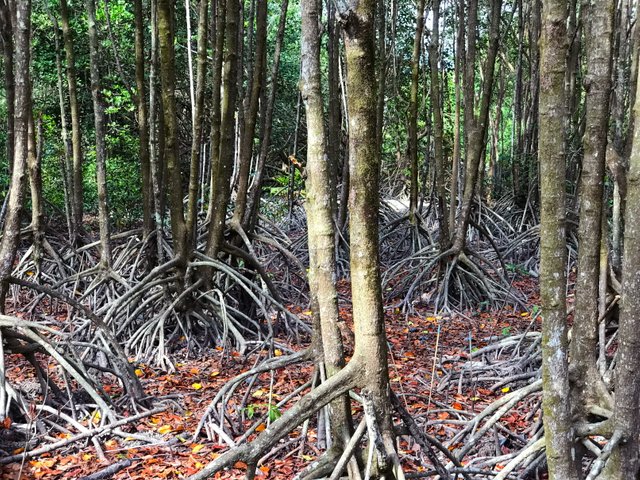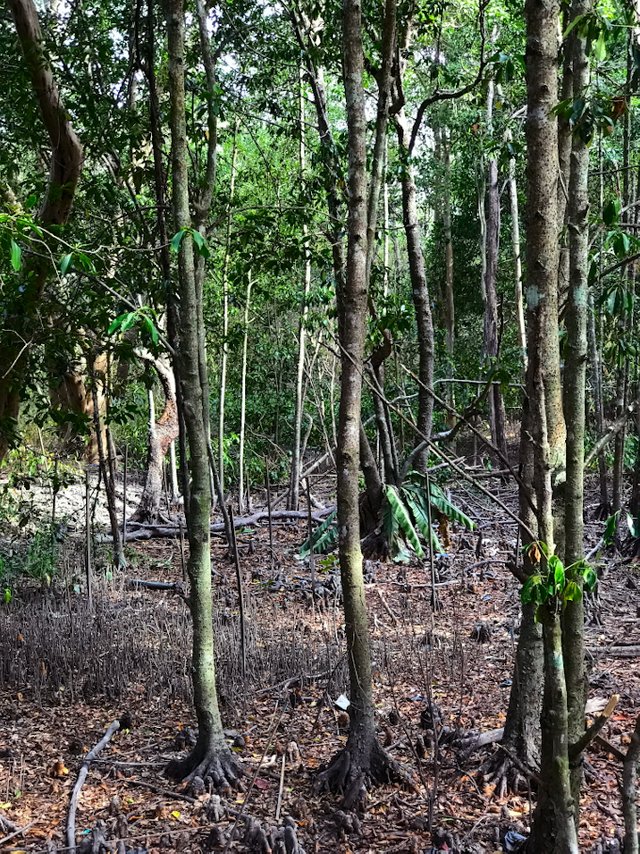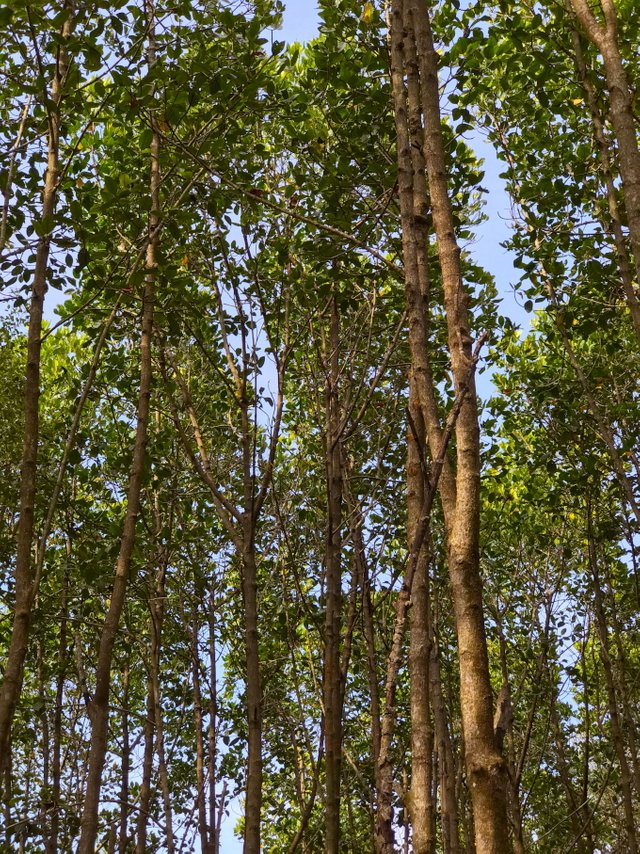 ---
Der Steg wird keines Falls mehr gewartet. Der Grund warum ich nicht tiefer hineingegangen bin. Die morschen Bretten waren offensichtlich. Im Laub herumlaufen wollte ich auch nicht, nicht in Malaysia. Spinnen, Schlangen, Hundertfüßer und jede Menge andere Tiere können jemanden ein paar schmerzvolle Tage oder bestenfalls Stunden, bescheren.
The catwalk is no longer maintained. The reason I didn't had go further. The rotten boards were obvious. I didn't want to walk around in the leaves either, not in Malaysia. Spiders, snakes, centipedes and lots of other animals can give you a few painful days or at best hours.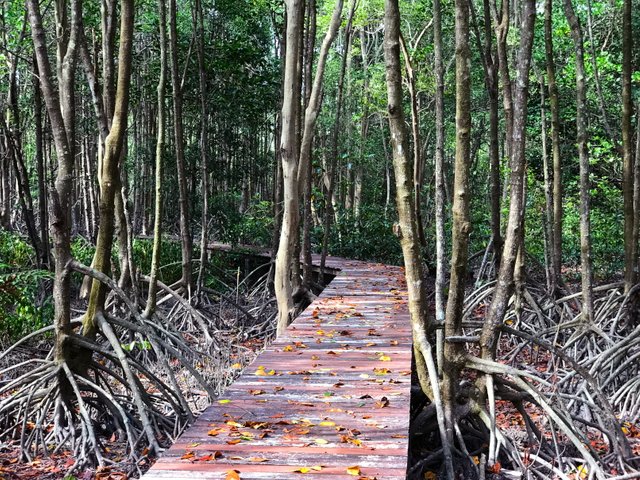 ---

Groß | Large

Groß | Large
---
Danke für das Lesen und anschauen der Bilder. Bis dann!
Thanks for reading and viewing the pictures. See you!
Irgendwo (German) = Somewhere / Somewhere in nowhere


Grüße aus Malaysia! | Greetings from Malaysia!