Lichter und Laternen überall! | Lights and lanterns everywhere!
Dank der chinesischen Kultur in Malaysia, komme ich mehrmals im Jahr, an wichtigen Tagen, in den Genuss der entsprechenden Dekorationen. Es dreht sich viel um Laternen oder auch Figuren die aus Papier gefertigt werden.
Thanks to the Chinese culture in Malaysia, I can enjoy the related decorations several times a year, on important days. A lot is about lanterns or even figures made of paper.
---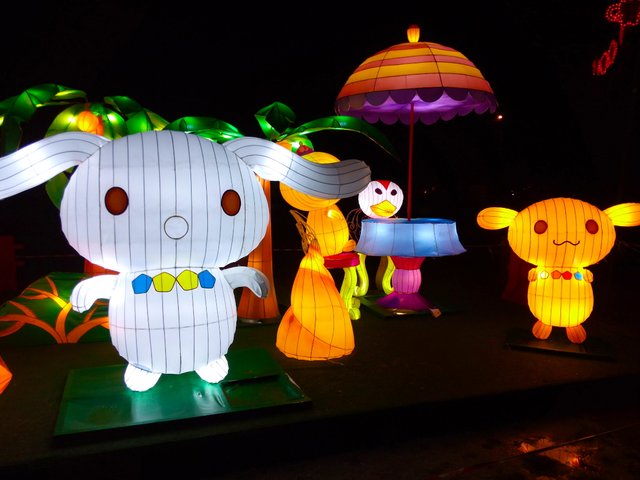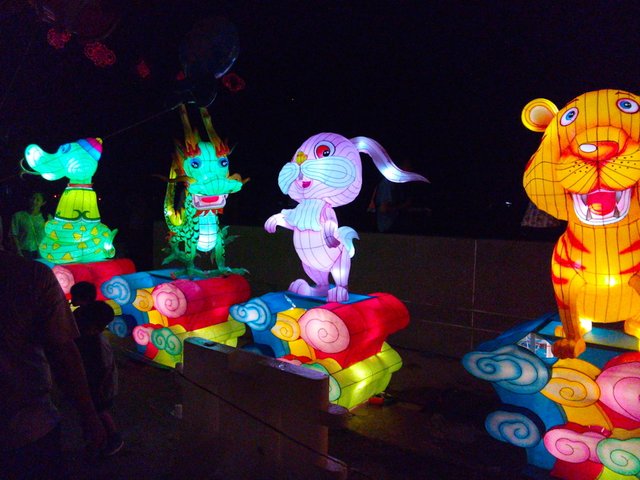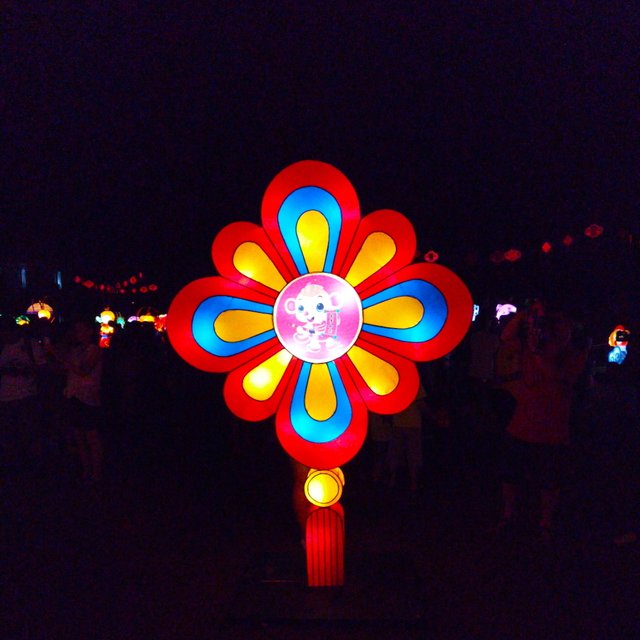 Allem voran ist natürlich das chinesische Neujahrsfest immer ein Spektakel. Dafür kommen vermehrt die roten Kugelförmigen Laternen zum Einsatz.
Above all, of course, the Chinese New Year is always a spectacle. The red ball-shaped lanterns are increasingly used for this purpose.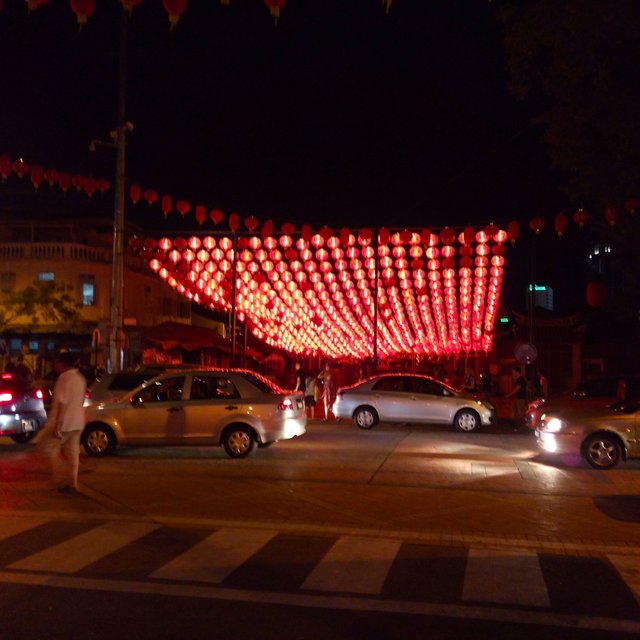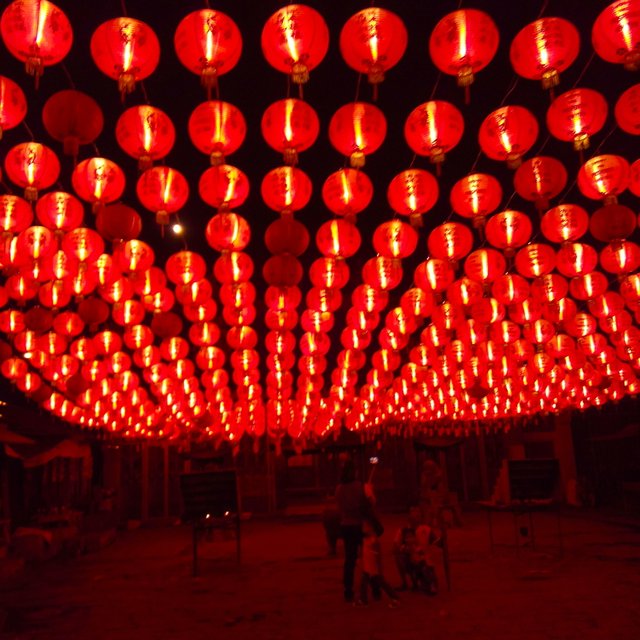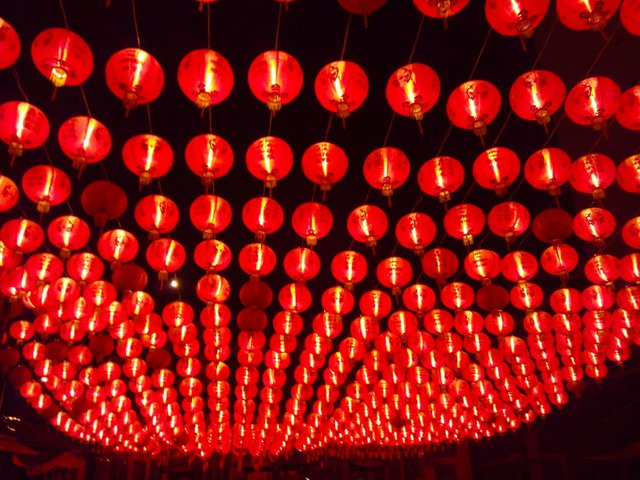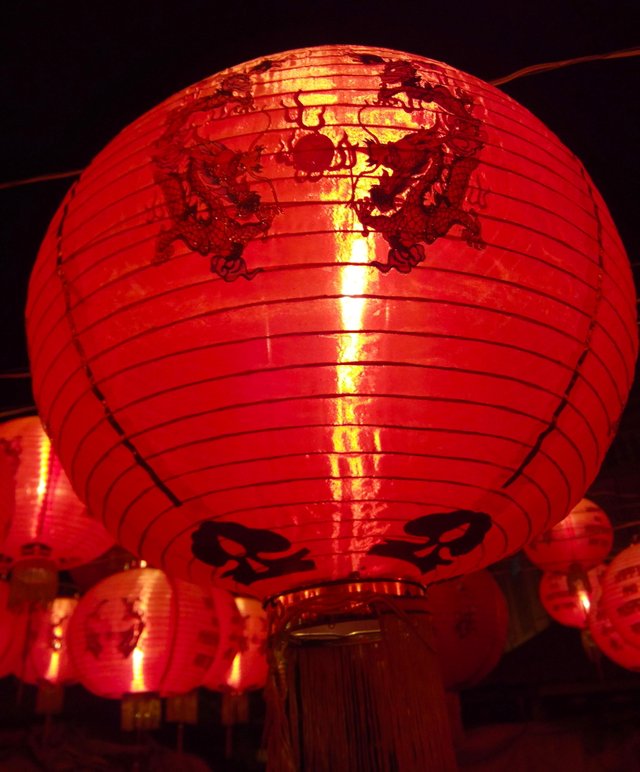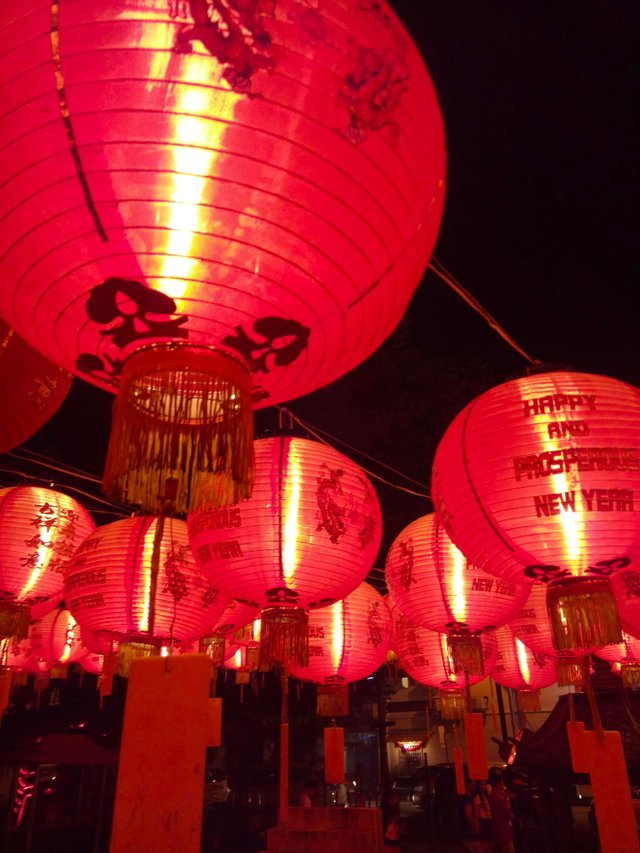 Etwas zu verbrennen und der daraus entstehende Rauch gehören für viele Festlichkeiten dazu. Dafür werden manchmal extra große Räucherstäbchen benutzt die aufwendig verziert sind.
Burning something and the resulting smoke are part of many festivities. Sometimes extra large incense sticks are used which are beautifully decorated.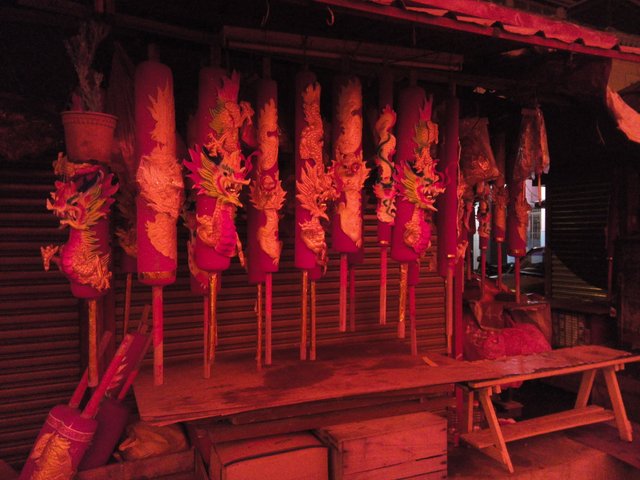 Das Erkunden der Tempel zu dieser Zeit lohnt sich dann auch bei Nacht. Mit all den Laternen wird alles, wie die Statue unten im Bild, in das Licht eingetaucht und erhält dadurch eine ganz neue Erscheinung und Wirkung.
Exploring the temples at this time is also worthwhile at night. With all the lanterns, everything, like the statue at the bottom of the picture, is immersed in the light, giving it a whole new appearance and look.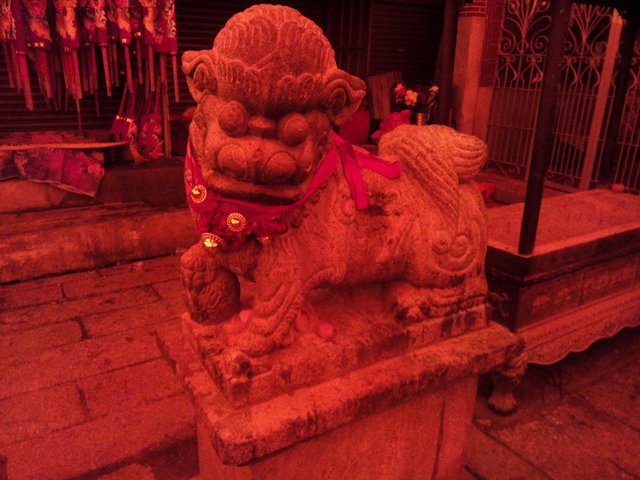 Auf den Straßen geht es generell sehr belebt zu. Es wird vermehrt Streetfood angeboten. Darum immer in Nebenstraßen hineinschauen.
The streets are generally very busy. Streetfood is increasingly offered. Therefore always look into side streets.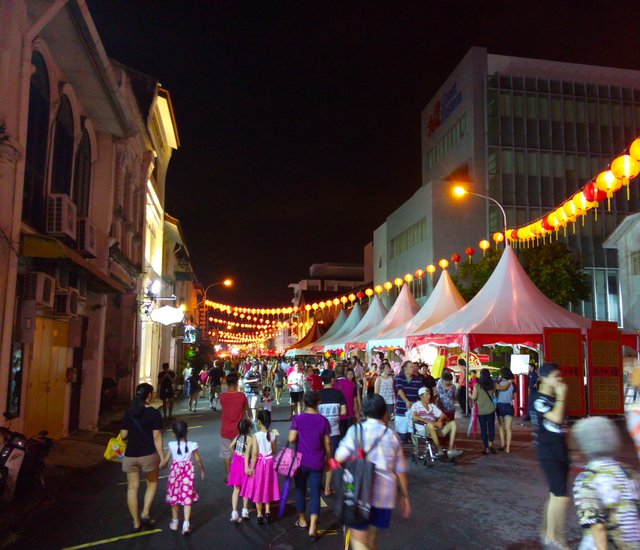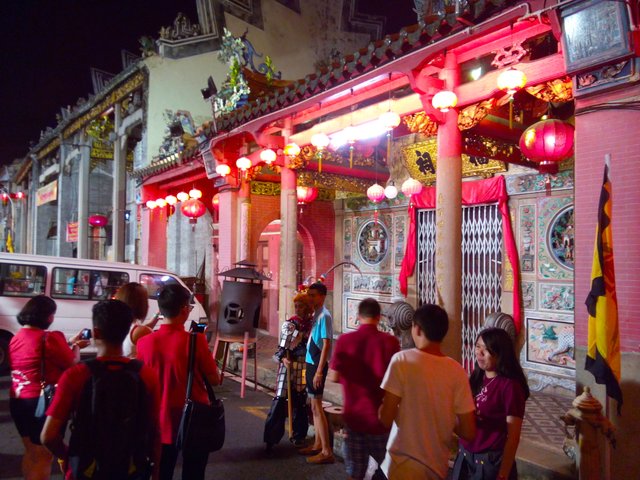 Mit etwas Glück erwarten euch auch Aufführungen verschiedener Kampfkunstschulen oder eine Gruppe welche einen Drachentanz aufführt.
With a little luck you can also expect performances of different martial arts schools or a group which performs a dragon dance.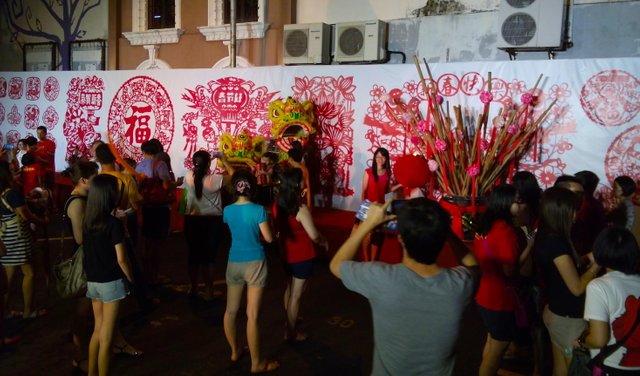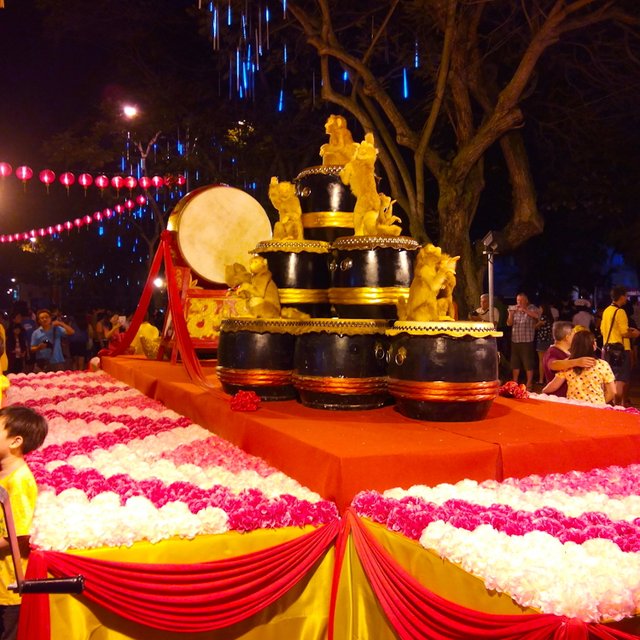 Meine Empfehlung ist, einmal daran teilzunehmen. Es lohnt sich. Farbenfroh und mit toller Atmosphäre. Bis dann!
My recommendation is to attend once. It's worth it. Colourful and with a great atmosphere. See you!


Grüße aus Malaysia! | Greetings from Malaysia!