World War Tron Comfort Grub
To say I've been killing fires this past week is an understatement!
If you heard my story you would likely think it's a figment of my imagination; I may just tell you about it one of these days.
I did spend a whole lot of time in front of my PC, that much I can tell you, as I had to knuckle down if I wanted to succeed in my mission!
No steeming took place although my head was steaming and throbbing at times and I did not get anywhere near visiting our Queen of Vegan food @lenasveganliving for the Fruits & Veggies Monday party; see you next week Lena!
So, I honestly did not think I was getting anywhere on Day One of my quest, nor on Day Two, but perseverance finally paid off!
Mission accomplished on Day Three!
Of course as soon as I saw that World War Tron had broken out in Steem World, I got the fright of my life as Steeming is what keeps me sane in an otherwise insane world!
I immediately checked out my witness votes and made some adjustments; how awesome to see what a difference each one of us has made as things are looking a whole lot better now as far as witnesses go.
What the future holds however, is anyone's guess!
Playing in the kitchen is my game so I'll leave the techno stuff to the technocrats who need to defeat the autocrats!
---
When our world is turned upside down, there's nothing like real good comfort food to make us feel better so that's what I will be sharing with you all today!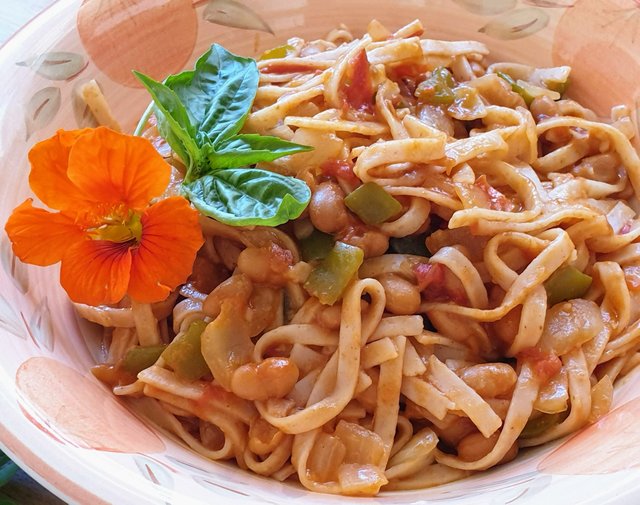 A steaming bowl of lightly spiced Chakalaka served on the freshest Wholemeal Tagliatelle Pasta.
Briefly for those who do not have the time to visit that blog, Chakalaka is a deliciously spicy dish made by sauteeing Onions, Green Pepper, grated Carrots, Garlic, Chilies & Ginger in a little oil, with your favourite curry spices and diced Tomatoes added - this version was lightly spiced. Beans and Thyme goes into the mix right at the end.
This was delicious served on the fresh pasta.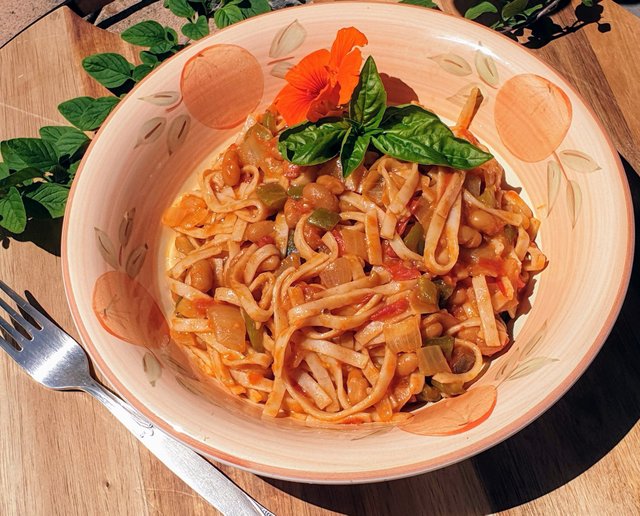 When I ran out to the stores, I found the most gorgeous little Orange Hokkaido Squash in the green grocer section - Autumn is winking at us here in the southern hemisphere, I simply cannot wait for its arrival as it's been a killer of a summer here!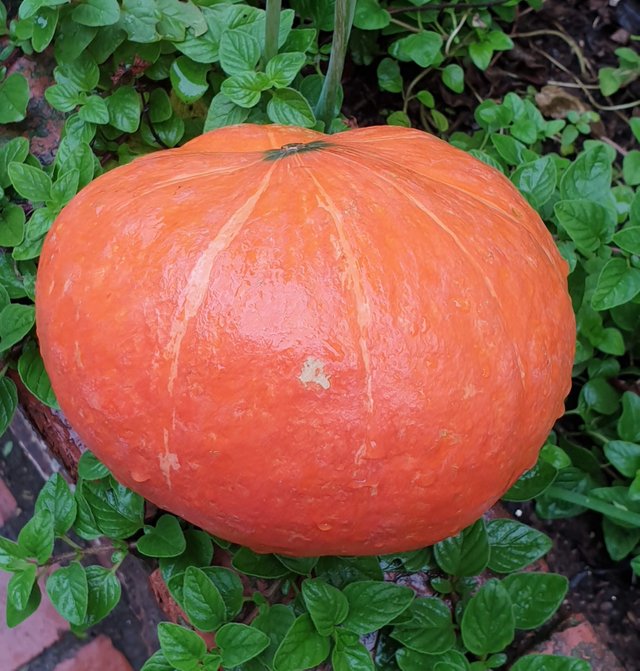 This squash is so easy to prepare - remove the pips - which I've planted in my veggie garden - do not peel, simply slice, drizzle with a little Olive Oil and roast in the oven next to Potato wedges; these two made the perfect partnership!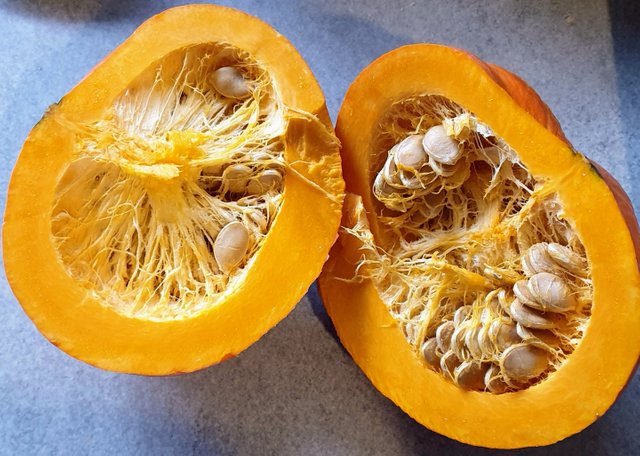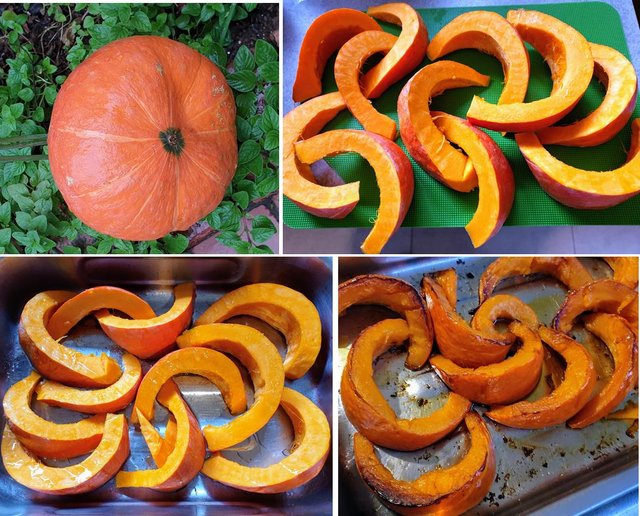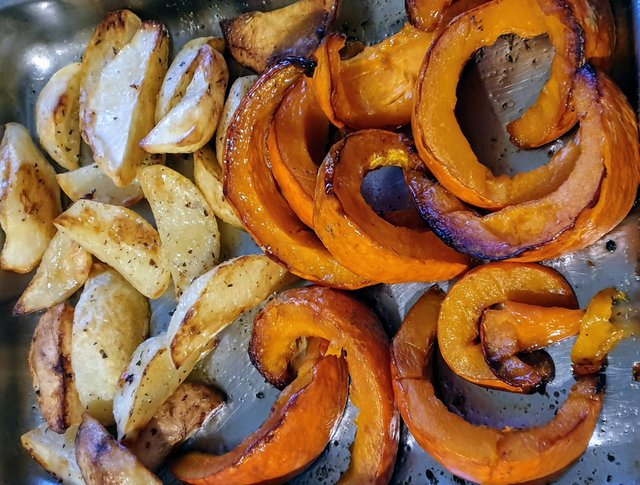 I use Soft cooking Potatoes which makes the very best Crispy Potato wedges as it's soft and floury inside, absolutely delicious!
The Hokkaido Squash is delectable with the edges all caramelized; one can eat it skin and all, really yum!
The final countdown - the last comfort food I would like to share with you today is homemade Bread, except this is no ordinary bread.
Steam bread or Ujeqe is a yeast wholemeal bread dough that is steamed for about 2 hours in a big steam pot. The aroma is to die for; absolute torture having to wait for it to cool down a little before tucking in! Spread with a Vegan Butter and homemade Apricot jam this was the perfect ending to a meal, no need for dessert!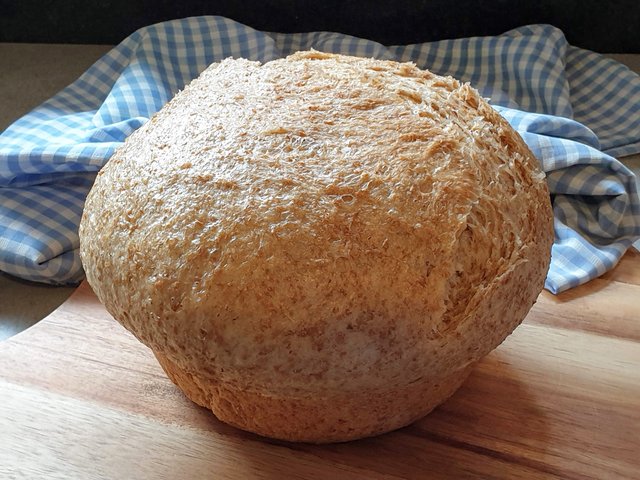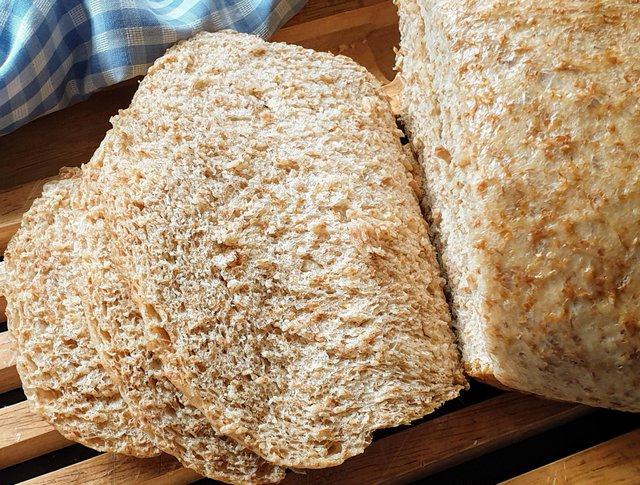 I hope you enjoyed the food I served today for @heart-to-heart's VeganWednesday; thank you to @lotusfleur for the prodding!
---


Connecting the people of #STEEM across South Africa. #steemsa
JOIN US ON DISCORD (South Africans Only)
JOIN US ON TWITTER
JOIN US ON FACEBOOK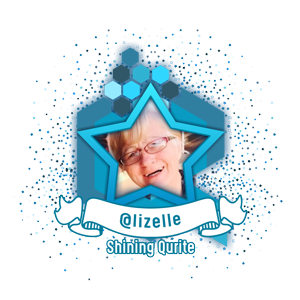 Original Content by @lizelle

Thank you for stopping by

Copyright @lizelle - All Rights Reserved