How has Steem impacted my life: learning, growth, evolution and friendship.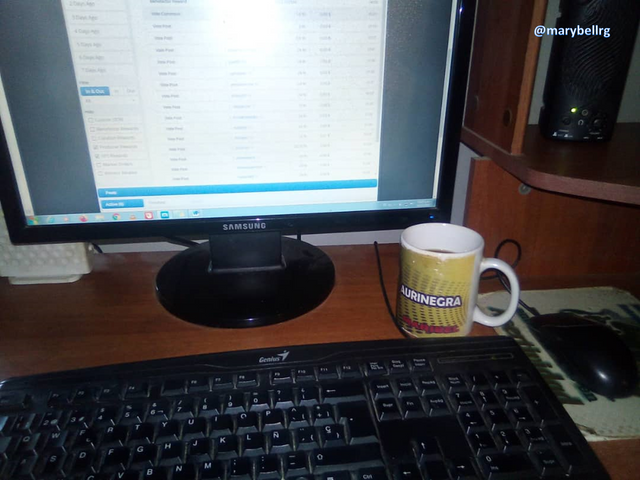 Steemit: constant learning.
---
Steemit is a wonderful ocean that gives us shelter and teaches us to grow by creating and sharing. I am here to participate in the initiative led by my friend @theycallmedan, where we will develop the point of how Steemit has changed your life.

If you want to participate, you still have time, you just have to go to:
How Has Steem Impacted My Life Initiative
---

---
Almost two years ago, I was one of those people who were browsing through the common social networks (Twitter, Facebook, Instagram), networks that undoubtedly have their usefulness but that, in my case, did not meet all expectations, feeling that something was missing. I never considered myself an experienced or professional writer. In my teenage days, I used to write thoughts and inspirations in what we called a diary (there were no computers or smartphones back then), it was a time when communications were more physical than technological. However, I always collected ideas in those notebooks that I took everywhere.
The time of technology arrived when I was almost thirty years old and I had to ride the bus of evolution and learning in the cyber world. It was time to learn how to use computers and cell phones, immersing ourselves in a different world that was both fascinating and intimidating, but which needed to be addressed to move forward. I got on and learned and started surfing, the conventional networks were coming out and one was just taking pictures and uploading them to the networks, socializing in a world that was starting to adapt to this new change.
I'm a bioanalyst, Venezuelan, about to retire from a job I've been doing for almost thirty years, with not very good expectations when I leave this working life, but with a lot of hope for the future because, I already know and am inside Steemit, that, changes my whole panorama. In Venezuela, generally, when you retire from a job you have held for many years, you start earning a very little salary, which, with the current economic situation, is not enough for a person's decent survival.
---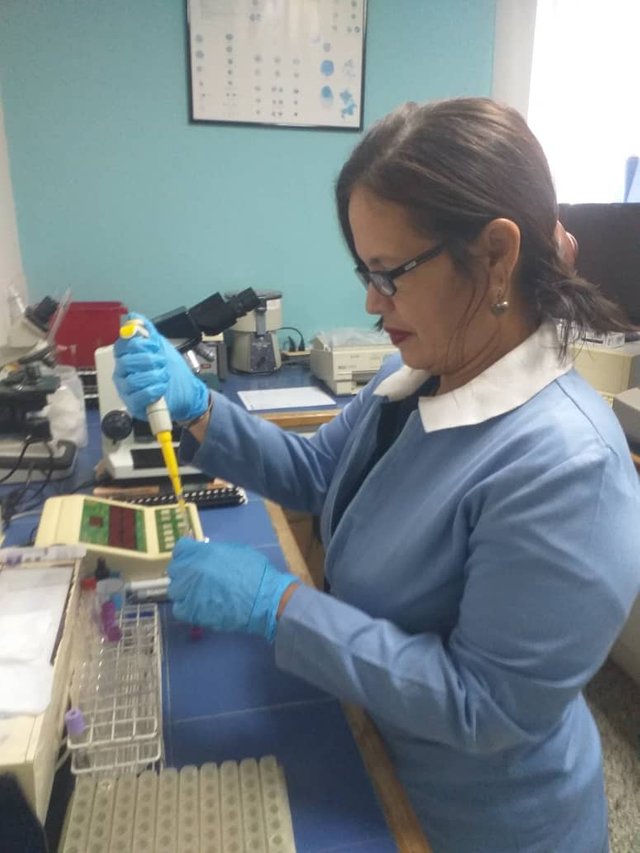 In my work.
---

---
At the end of January 2020, I will be two years old since I arrived at Steemit. Like most people, I came motivated by the economic income offered by your content. I was not convinced that I could serve this purpose, however, I created an account and started to write, or rather, to try. My writings at the beginning, like many, did not get any kind of attention, I never fell into discouragement but, if it is true that, not knowing the handling of the platform and sail alone .without any known or defined course, made me lose some confidence in what I was doing.
It was then when I met @pavelnunez and its dynamic Twelve daily votes for my readers, where I began to interact and receive advice, converging later in a community known as @club12 and that was created by Pavel. There I started to interact in a group and improve my knowledge, all framed within a climate of teamwork, solidarity, constant learning and much evolution both group and personal.
Steemit is my passion, so much so that I practically abandoned the other social networks to dedicate myself to writing. Hand in hand with many good people, I have acquired knowledge and put it into practice, observing much improvement in my work. I love writing, I do it from the heart, and despite the great changes that Steemit has undergone in the last two years, I have remained faithful to it, here are great things and much future, good people who want to help and give you the hand on the road. I trust this platform and its future, so much so that I want to develop even more to make it using work and sustenance and so support me when the time comes to retire from my current job.
---

---
I am grateful for every moment I have lived, here I have met great people, good at heart, willing to help those who are by their side. I have also become one of those people, supporting those who can and with the few or sufficient knowledge that others have passed on to me.
I have a lot of faith in the future, I will continue to cultivate my knowledge and be grateful for this opportunity of life. Steemit is my future, my life has changed for the better, being a writer and transmitting it to the world is one of the best things about this profession, I thank every day those who told me about this project. Here I will continue to build a future that I know will be very good and bright, while I continue to love, grow, evolve and above all, have many friends.
---
---
https://twitter.com/MARYBELLRG/status/1216570857117704192
---

---
Thank you for taking the time for this reading.
---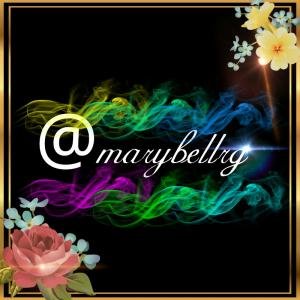 ---