I Concord And Voted For My Witnesses || Have You?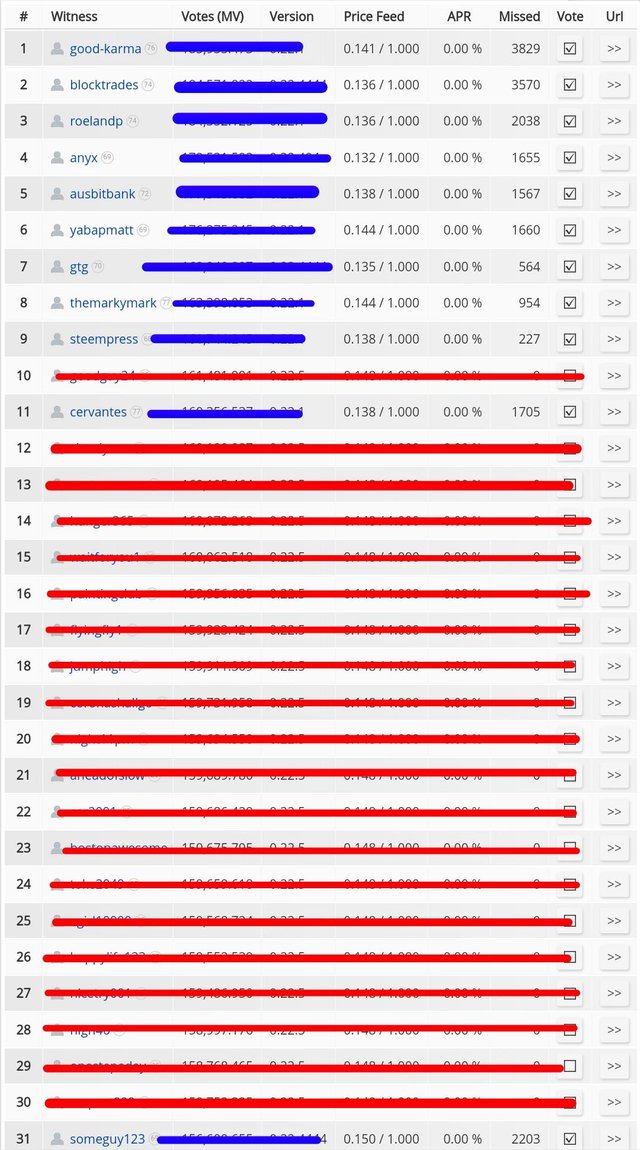 Hello Everyone,
It is high time we move more forward to see more of our steem witnesses in the first 30 witness list. I checked the list not quite long as of 11:16pm ( Thursday 12/3/2002 , Nigerian time) we have a long way to go. This is a huge reminder for us again we still have some more red Steem Witnesses which are in the wrong position to rule us as a big Community. Let ruin them off and get the lead to the top 💪.
We have presently @good-karma, @blocktrades, @roelandp, @anyx, @ausbitbank, @yabapmatt, @gtg, @themarkymark, @steempress, @cervantes, and lastly @someguy123. We can still do more better than before. We need to takeover with our vote.
Vote for the blue Line Witnesses for the growth of this great community.
SO EASY.
YOU CAN VOTE FOR THE TRUE STEEM WITNESSES HERE
This post was done using #esteemapp