Here it is! Papillon 2019 charity report!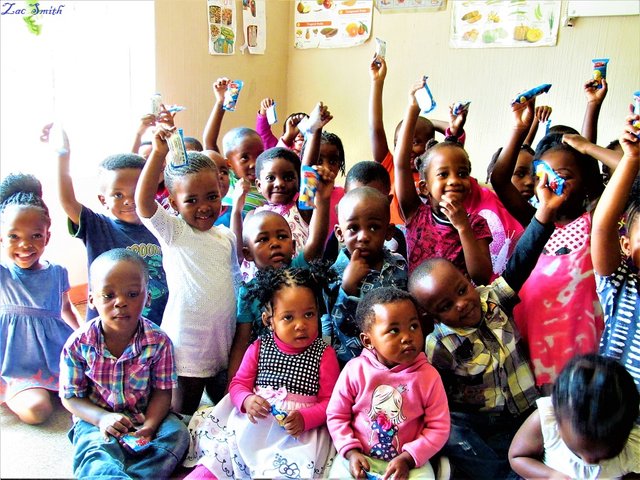 Many have asked what we do @papilloncharity?
Here is a 3 page report of verified statistics that we submit to our Social Development Department of national government every year end.
Below you will hopefully see some highlights of our work and please note that absolutely no boasting is intended here.
Instead Papillon has lasted so long simply because we believe in open accountability.
Papillon does not receive any funding from government or any companies, but somehow by grace we have had great successes in our work with the poor.
I have split the 3 page report with photos in order to avoid just posting a reading document.
Come and have a look!
Page 1 of the report!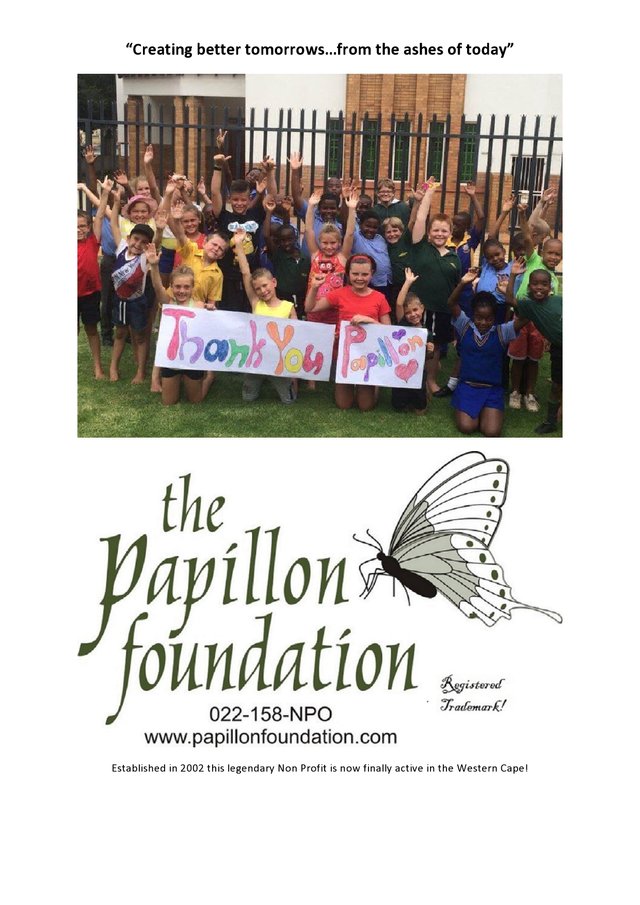 Here below I am with a bunch of kids at a child care center!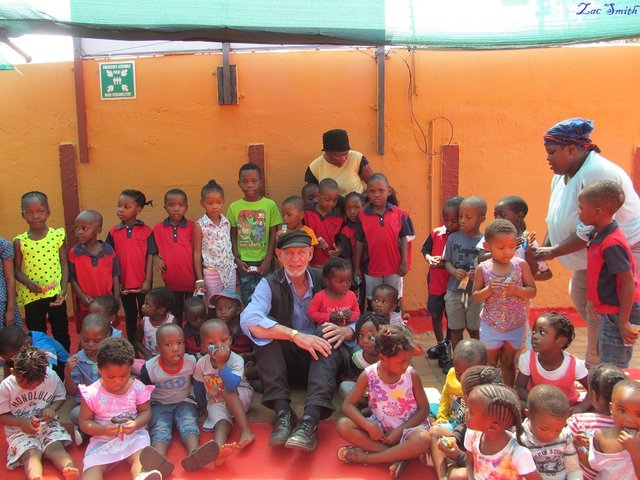 Page 2 of the report!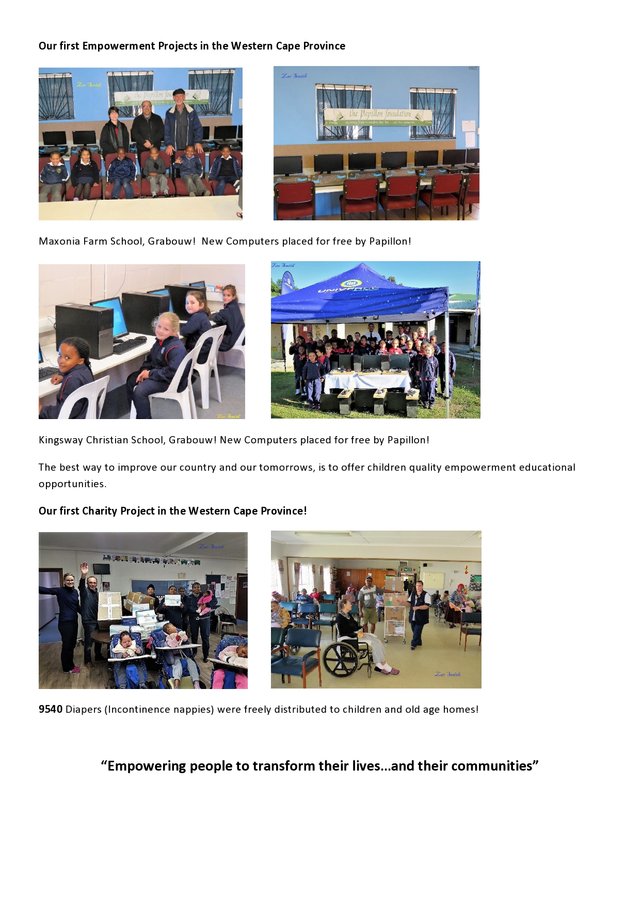 A joint prayer below at the conclusion of Papillon's visit!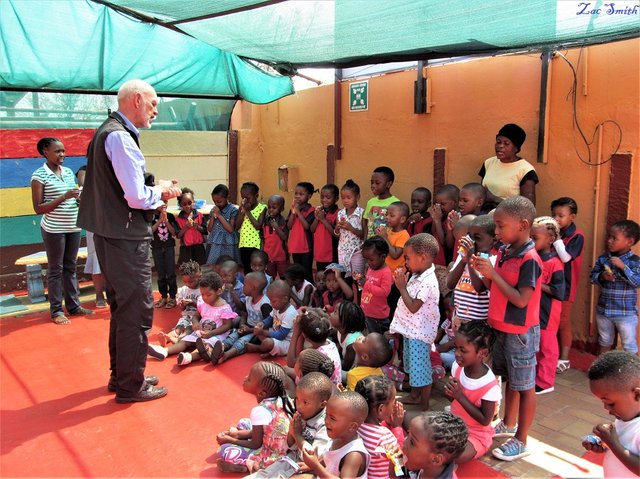 Page 3 of the report!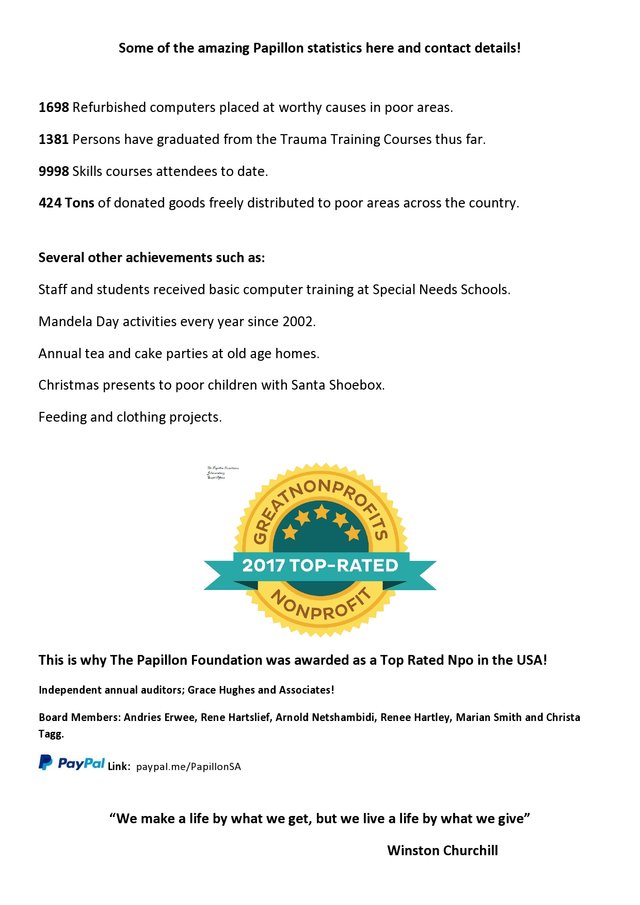 As can be seen in page 3 of the report, Papillon works with all needy souls in the communities. Although we believe in skills training to empower the poor communities, we cannot ignore those that have no hope due to illnesses or for other reasons. We work with all races, ages, colors and creeds.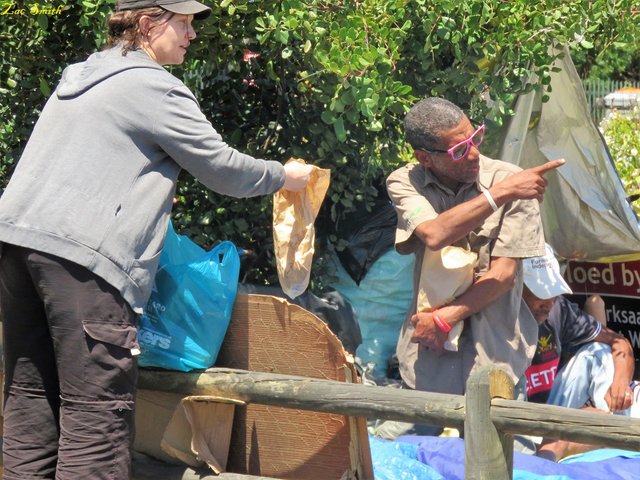 And below we have gratitude from little souls with glad hearts!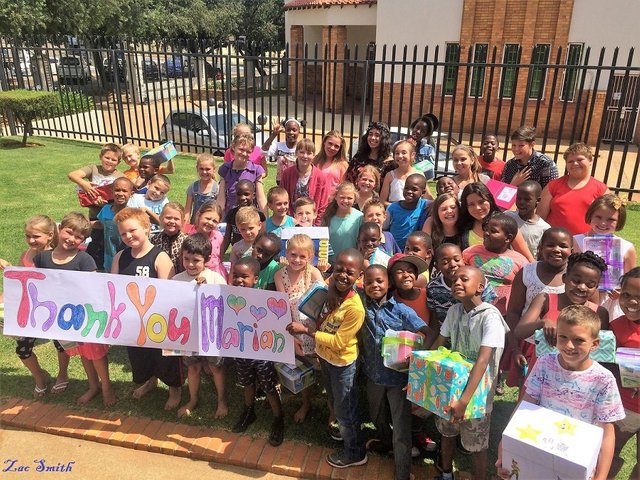 Finally just to tell you that there are many other things that we do, but I feel that this is enough to give you some idea about our work. December is supposed to be a happy month for everybody, but it is one of our worst months, as the people that have nothing, have nothing to celebrate. They are invariably ignored by the world due mainly to the fact that everyone is concentrating on their own families during the year end period, but we have made it our mission to put in extra effort during this time to help the lost and lonely.
Note please that we are not posting this to beg, but rather to show you what can be done with very little. I personally hate to ask for money and that's why we are doing things the tough and difficult way. Yet, since 2000 when I had the first thought about Papillon, we have survived and we are determined to continue.
We love our work and it rewards us with great pleasures to see the gratitude and happiness that we give to others.
We hope that you will be pleased with the report and a sincere thank you to all of our loyal supporters.
Each of you own these outcomes and you are welcome to promote it as your own.
Thank you for visiting a blog by @papilloncharity.



Connecting the people of #STEEM across South Africa. #steemsa
JOIN US ON DISCORD (South Africans Only)
JOIN US ON TWITTER
JOIN US ON FACEBOOK

Team South Africa banner designed by @bearone