We are Steem and we are going to fight for our world!
Ok guys, this is going to be a messy one as it will be a very spontaneous free write rant.
It´s currently 2 A.M. where I am now but I cannot sleep as I am too agitated by all the recent happenings. I have been reading through all the posts and comments for long hours, mostly under this post (it´s actually quite hard to find as it was downvoted to zero by many angry Steemians but that´s where the hottest debate is taking place).
So if you don´t know yet, let me inform you about the most recent episode of the infamous Justin saga. Mr. Sun just "borrowed" dozens of millions of Steem from several exchanges, powered it up to a bunch of hastily created Steem accounts and used it to replace our top 20 witnesses with his own puppet witnesses. Yeah, let that sink in for a moment...
He used our fellow Steemians´ stakes sitting on exchanges to take over our blockchain.
I mean how on Earth is this even possible?? Those exchanges should be shut down immediately and their managers jailed for the rest of their lives!
So that´s what has just happened. Our blockchain is not ours anymore. The consequences are instant and heartbreaking. Members of the Steeemit Team (the good ones!) are resigning, even the most dedicated and enthusiast Steemians are now talking about the death of Steem, many accounts just started a power down, the whole place seems to be falling apart...
I have been calling Steem my virtual home for almost 2.5 year now. I have been steeming on daily basis, posting, curating, engaging with the community, my friends and followers, I have been having fun here but have also been working hard, trying to make my living here. I have created a very strong personal bond to this place and its community and I know there are many other people who have done so too. Many of them have been here even longer, worked even harder, invested even more time, energy, sweat and blood. Many have even invested their own money in it.
And now we should give up on everything we have built here just because of one greedy egocentric individual?! No way. I am usually trying to avoid swear words in my posts but this time, I mean no fucking way! Steem is more than a coin. Steem is more than a blockchain.
We are Steem and we are going to fight for our world!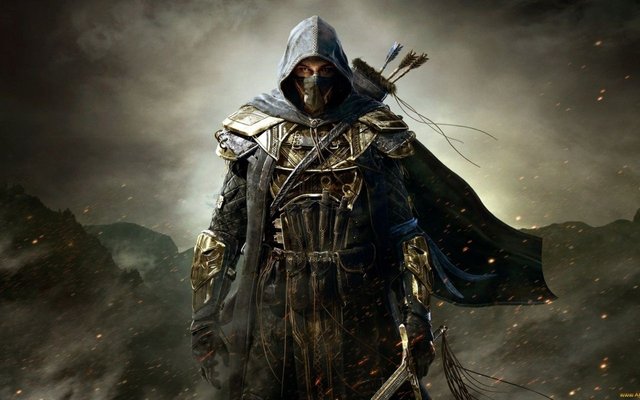 Image source: wallpaperaccess.com
---
With all the crazy things being so fresh, I think it´s not even possible to say what the best way to fight for our world is yet but when it is known, I am ready to stand side by side with my fellow Steemians and fight for what is ours.
Just a little random thought coming out of my disturbed, sleep-deprived mind though... I have heard that Justin Sun is a very controversial person in the business/crypto world and I am sure there are some influential people who are not his fans. How about joining forces with them, making them buy some (I mean a lot :D) Steem and use it to vote our old witnesses back to the top spots? They might not mind spending some money on it if that results in Sun´s defeat and they might even profit on it later...
---
This post was created by me for the Steem blockchain exclusively.
---
---
---
---
Thank you for visiting my blog. If you like posts about #nature, #animals, #ecology, #crypto, #traveling, #photography and discovering secrets and beauties of the #world, feel free to follow me as these are the topics I mostly write about. Have a wonderful day and keep on Steeming! :)