My Latest Art Project - Fish 🐟 Wire Sculpture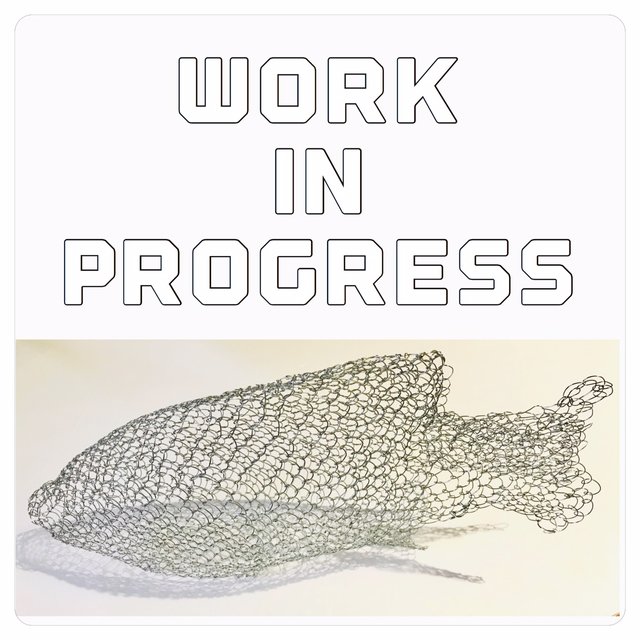 My latest art project is a fish, about 20 inches long, made with wire. The technique I am using is twisting and turning the wire, free form. The overall look is a mesh, but a pretty stiff one, so that the fish can stand by itself on a display.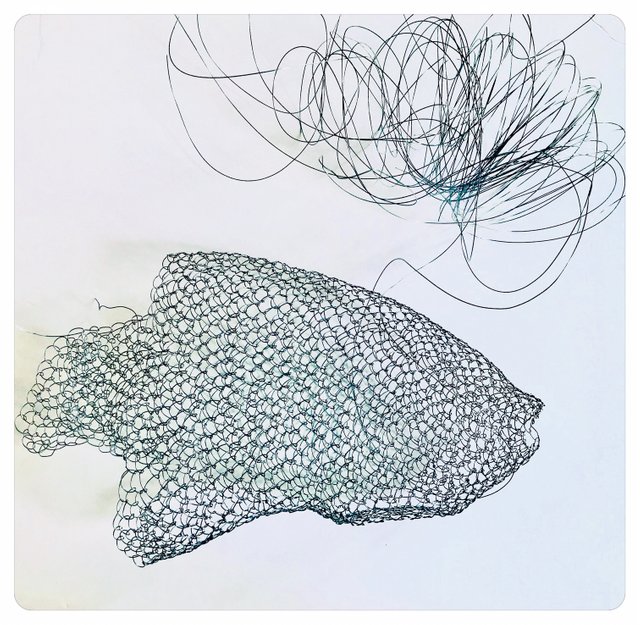 At this stage I am about to finish the body. I am using steel wire from the hardware store, it is harder than the artistic wire from the craft store, which is usually soft copper.
The reality is that is much easier to work with copper wire, but it can become expensive, as you need quite a lot of wire. Also, if you want the silver look, you must buy plated wire that will eventually turn orange in the process of twisting. So.... steel wire it is!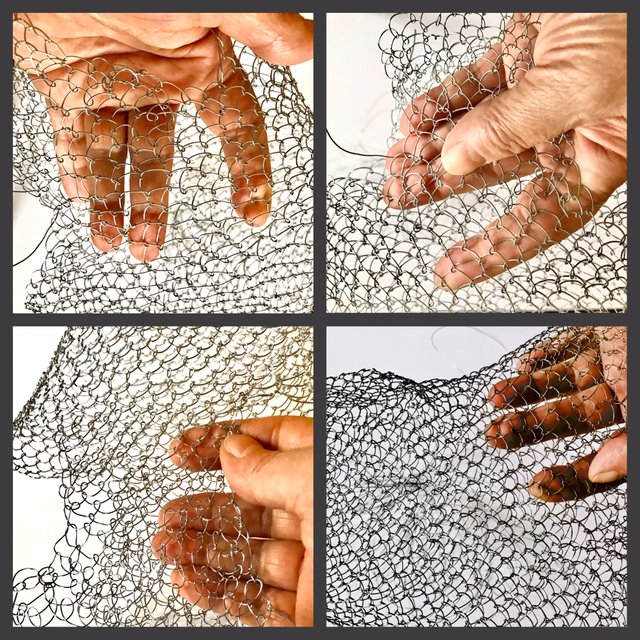 As you can see, my mesh looks like fish scale. It is cool. I feel like I am doing some sort of hand crochet. It is easy, I make loops, sliding the wire, almost like when you make a knot, but you don't totally close it.
The fun part is when you shape it. I basically shape it as I go, by putting pressure on my handmade mesh. When I get the desired result I use pliers to press it a little harder and make it stiffer.
For the fat part of the body I worked around, no seams. I found it easier to shape the fish by having access for my dominant hand inside of the body.
I am at the tail now. I am making two parts and when I finish them I will stitch them together.
I will stop my post here, because I have to decide if I close the tail or not. I think I want to make some fins, and it will be easier for me to have access inside of the body of my fish. You know what I mean? 😉
... to be continued ...

Follow me and my stories