Answering uncomfortable questions
In the morning just before I headed to work, I saw a post by @acidyo asking the question, how much have you earned in the past month? well, he said "month this far", but since Steemworld.org looks at the last 30 days, it was easier to do it from that perspective. The reason he was asking was to provide an alternate way to onboard some users from other platforms, and while I do not think it is always wise to look at it from a money perspective A la Jerry Banfield, it can be useful for some people. Demonstrating this can help some potential users get a better understanding of the way things work on Steem.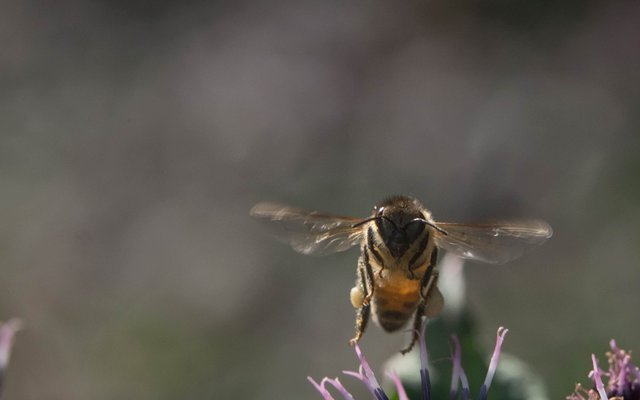 In a comparison to Twitter, Instagram, Facebook and Reddit, Steem is very unique. Sure, the earning might not compare to top or even mid-range YouTube creators, but pretty much everyone has the ability to earn something. And for those willing to buy some STEEM and power it up to vote on others as they consume here, they all earn something relative to their stake. One of the main reasons this is possible is that the blockchain is not a corporate entity with staff and overheads in the traditional model, it takes no cut for anything. What it does do is allocate some of the inflation pool to witnesses to keep itself running.
The other interesting thing about Steem is that it breaks the stereotypical social conventions of not talking about earnings, something that as an "older person" is still a bit strange for me. I was not overly keen to put a comment on Acid's post, even though what I added is freely available for anyone to check for themselves, since there is a high degree of transparency on Steem earnings - something people coming in would have to get accustomed to also. But regardless of discomfort, I did add a comment giving my numbers for the last 30 days of earnings, available from https://steemworld.org/
While I do not know for sure, I am likely among the highest earning content creators on Steem, something that I am very grateful for. There are people who earn more in curation though, and that is something that has to be remembered when looking at these numbers because while I earned on my content, others earned on its consumption. That is awesome.
I am also probably one of the most consistent non-automated producers and have been this way for nigh on three years straight, and I do not think people would ever describe my posts as "brief".

On 288 days I have submitted 4 or more top level posts
147 times I have submitted at least one on every day of the week
For 32 months I have submitted at least 1 post a day for the entire month
I have been on Steem for 155 weeks or 35 months, meaning that I haven't missed much here in 3 years.
3,537 posts | 26,798 comments | 45,605 replies
Whether you are building a social network, a business or a skill, consistency is a key factor and for the most part, the networks, businesses and skills that generate the most valuable are the ones that take the most work. The reason is that if the barriers for accomplishment are very low, anyone can do it and just like inflation that dilutes value of a currency, the benefits are diluted.
But as said, pretty much anyone can earn on Steem and those who are willing to invest external resources into it are pretty much guaranteed to earn STEEM. I have taken a hybrid approach of earning through content offering, curation on content I consume and, investing external resources to enhance my experience and influence on the platform.
Everyone has their own path to take, this has been mine, and part of the reason is that while I might not have many competitive advantages, one I do have and can control is my content creation and consistency. It hasn't mattered whether STEEM is high or low, it hasn't mattered if bidbots controlled 40% of the pool and distributed to 3% of the users, it hasn't mattered if there is a curve or linear rewards, 25 or 50% curation, dead chain after hardforks, spikes in price or being 95% down from the highs or whether I am getting trolled or downvoted - I keep writing, I keep engaging, I keep positive.
As a result, I have been able to develop a little niche for myself and find an audience who engages and is willing to support me consistently, of which I am grateful and quite aware that it is a privilege, not a right. I am also quite sure that many of those who do support me also trust me in more ways than to deliver relatively decent content and also know, I trust them. While a blockchain is brilliant as a trustless network, trust is very important in social relationships and, this is a social platform.
Anyway, while I wasn't overly wanting to talk about my earnings, it is all on the blockcahin for anyone to see, and I am sure that quite a few have so, here are my last 30 days as stated in the comment I put on Acid's post.
---
Last 30 Days,
600 in curation
2000 in SP + 2000 in liquids (from posting and I had a couple large payouts this month)
This (if I had sold it) has a street value of ~$800
I do not know about Steem-Engine tokens, but I would predict it is a couple hundred STEEM worth. I take some out for powering up, I stake some and have my @babytarazkp account distribute them through @curangel. It votes with multiple tokens and significant value 100 times per day to about 400 accounts a week.
For the first time in about 2 years, I took a little STEEM to play the markets (about 1500) recently, but it will eventually come back with a bit more (if all goes to plan).
I have been buying and exchanging shitcoins like EOS over the last year and a half and have increased my SP by about 50,000 STEEM in that period. It is because of this that my curation returns are so high, (and because of the EIP of course).
While these post earning numbers are likely among the highest on the platform, I do think that my content brings value and will bring more in the future. My 28 day tweet impressions from my posts alone, are 60k. I also think that while not everyone is likely to be able to produce as consistently as me, over the last year, there are people like @blewitt, @slobberchops and @goblinknackers who have bought in similarly and are enjoying the benefits of compounding Steem Power through curation and posting. I urge everyone to post something, and as many as possible to bring their A-game and share it with the world.
At the next full bull run, I think we need to find users across multiple disciplines and boost them to the moon and get their names out there as this will get traction. Then we have to have fantastic UIs and UXs for new users to enjoy and get value from, even if they don't earn from them. When it comes to online earnings, it requires a great deal of consistent work for most people to get something significant, and Steem is no different - but, pretty much everyone with a brain (many without) can earn something here, which can't be said about pretty much any other platform out there.
While the focus on earnings is not ideal for onboarding end users, if approaching people who really are looking to earn from their content, it can help to see that it is possible. What they would have to realize however that the best way to earn is a hybrid approach from content creation and investing, as this allows for relationship development and the ability to support others who are value generating for the platform.
The value of investing in STEEM POWER is it can be actively used to invest into people who support the generation of value in the STEEM held. It is an ecosystem after all, and results are going to vary across individuals due to a host of factors.
---
While I am not sure if I stated it well in the comment section of the post and I am sure that there will be many people who disagree with what is worth voting, what is the best way to onboard, what is quality, what is nonsense etc, I still believe that what is always valuable is, authenticity. It is because of that which I feel comfortable posting about earnings here and potentially having them broadcast on other platforms because, this has been me, this has been my journey and everything I put on Steem are parts and shades of my experience shared as openly as I can.
I think that everyone has a place on Steem if they choose, but if someone has expectations of specific outcomes, the actions need to be performed in order to achieve them. From early on Steem, I wanted to earn - but for all of my life I wanted to do something that I believe is valuable for us in our world. There are many ways to add value to society, I have chosen Steem, and I think that in time it will allow me and many others to spiral out much further and compound the benefits greatly for many on and off the platform.
Taraz
[ a Steem original ]